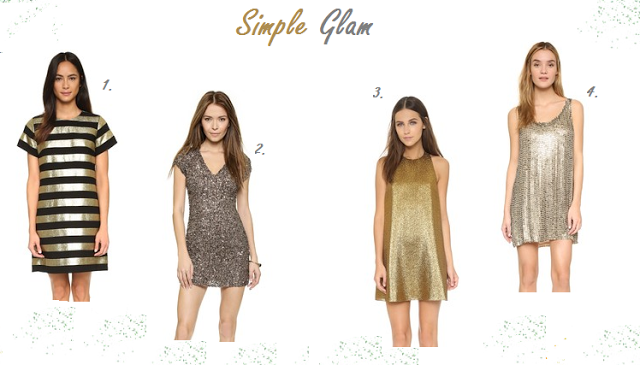 4.Silver Beaded Dress(
here
)
Counting down the days till Christmas and New Years! Thought I'd share some of my most favorite style party wear, because we all need a party dress this time of year right? Gold, Silver, beading, and sequins are fabulous.
Loving shift dresses and fitted beaded ones myself. My heart holds a special dear place for shift dresses. I think because they are short, but loose at the same time allowing a women to look effortlessly sexy. What styles are you into?
I will be spending my Holiday in town with my family, but I don't have any New Year's Eve plans yet. My thoughts for the new year are positive, and hopeful that I can make my travel plans a reality. Wish you all health, love, and Happy Holidays!
XO,
Tania