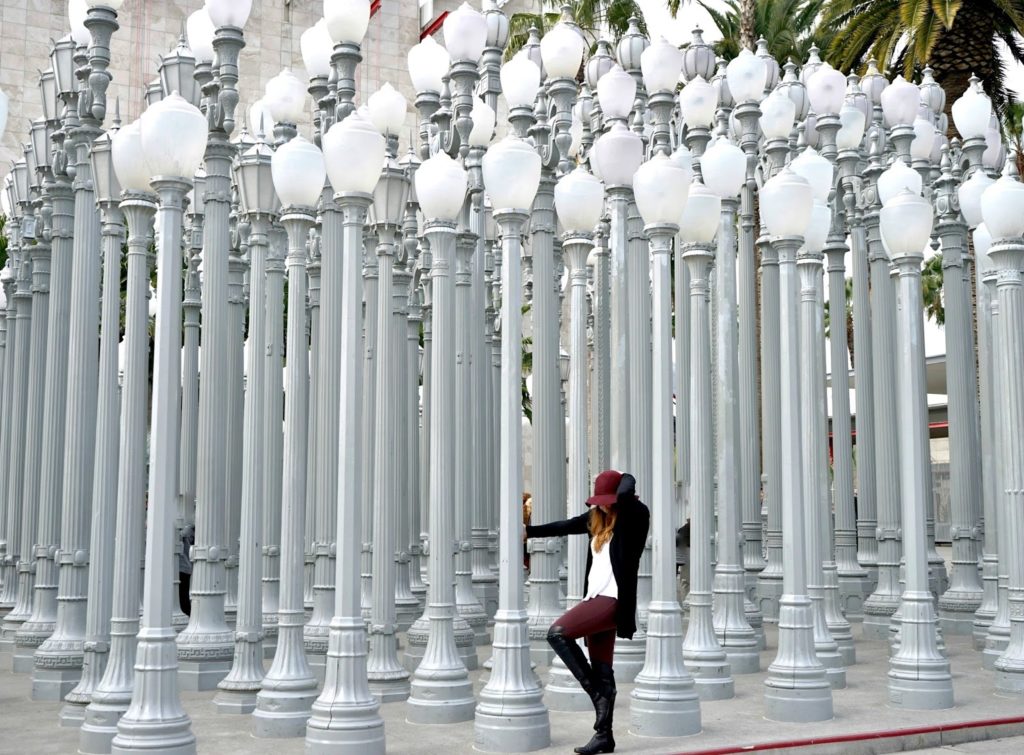 Happy New week everyone! I'm working full time again starting this week. My hopes are to be able to post an outfit on the blog at least once a week from now on. I would do more but I'm way too picky when it comes to locations and outfits. I feel that it must all blend cohesively and look creatively interesting to me in some way before I blog about it.
Which leads me to this place you see here. I adore it with all my heart. LACMA is one of my favorite museums and I have to shoot here at least once a year. Fun fact, LACMA is the largest museum in the western U.S. It has some of the most extraordinary sculptures and installations I've ever seen. This one here is called Urban Lights, by Chris Burden. Hope you enjoy it!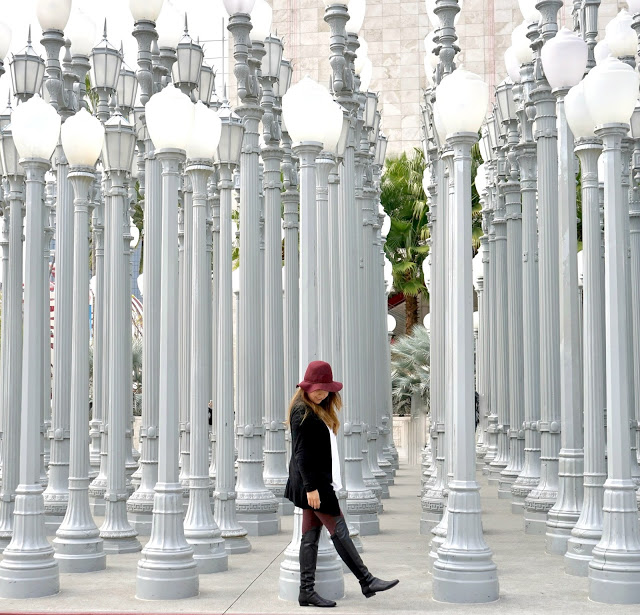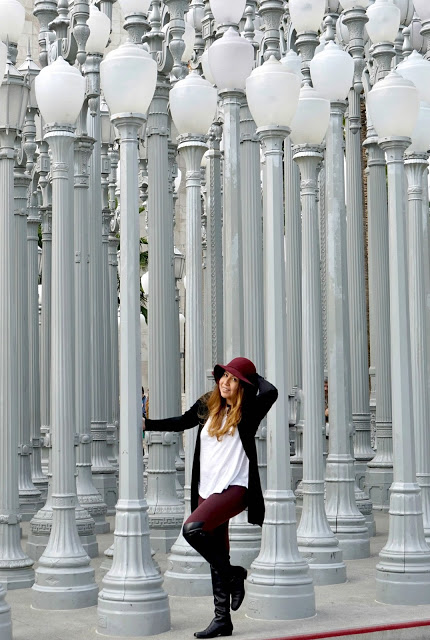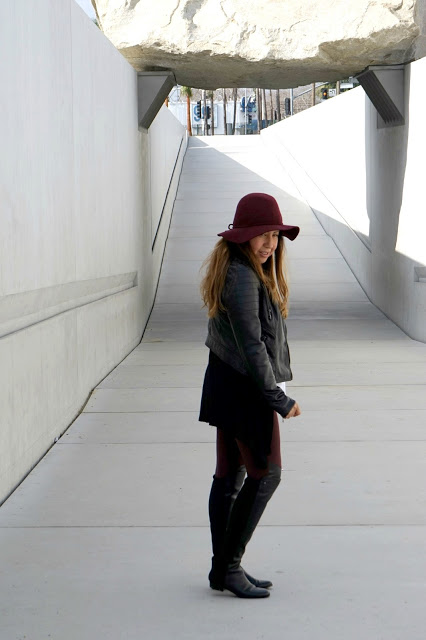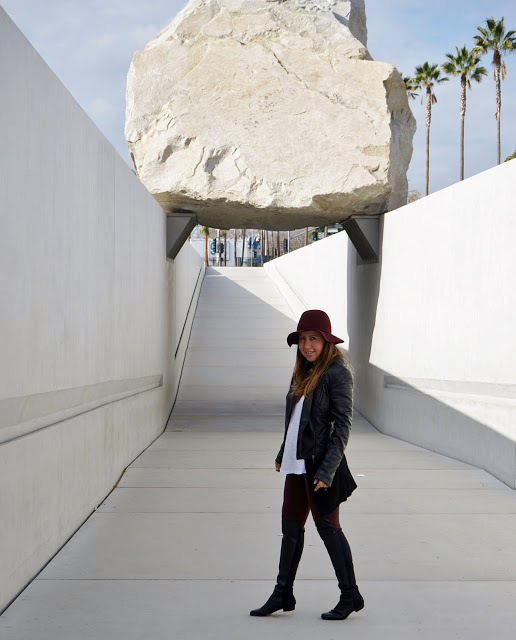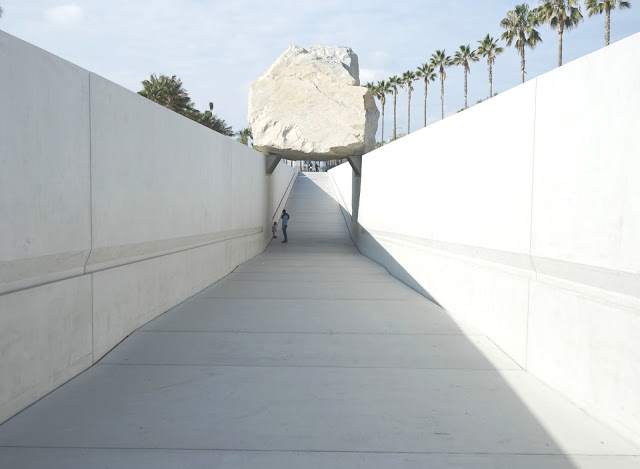 I couldn't leave without visiting this cool boulder! This sculpture is called Levitated Mass, by Michael Heizer. Pretty cool right? My friend Crystal and I had fun shooting pics here for sure.
My outfit is something that I've been wearing a lot lately. My leggings were a great find because they are very unique. The have faux leather patches on the knees. I guess you can call them biker leggings. I love biker style jeans, so these were definitely a must have! You can't really see the knee patches here because of the boots, but they're there. These boots were perfect with the look. I'm definitely layering it up with a shirt, cardigan, and moto jacket. Great for this cold, cool, warm Southern California Weather. What is an outfit or article of clothing that you've been living in lately? Curious to know, so leave it in the comments!