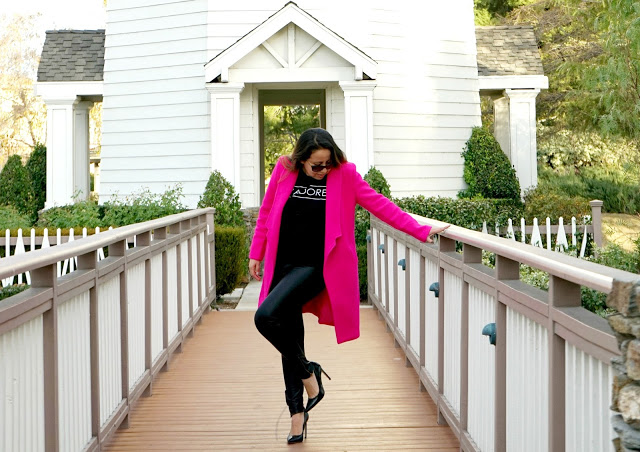 Happy to be back with a style post this week, especially because it's one that has been some years in the making. Yes really, I've been wanting a hot pink coat for about 2 years now. I just could not find the right kind of hot pink I was looking for until now. This is it! Do you like it, or is it a bit too bright for you?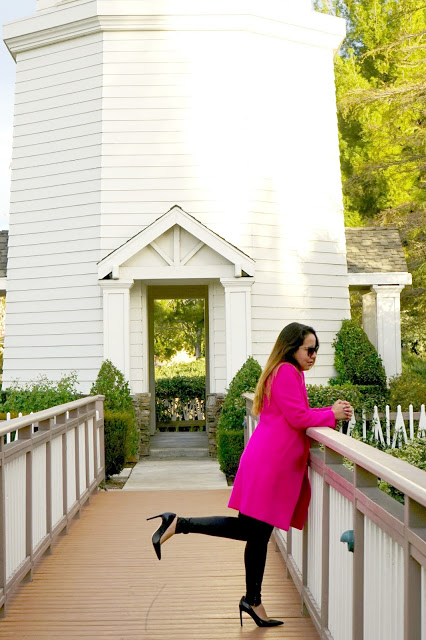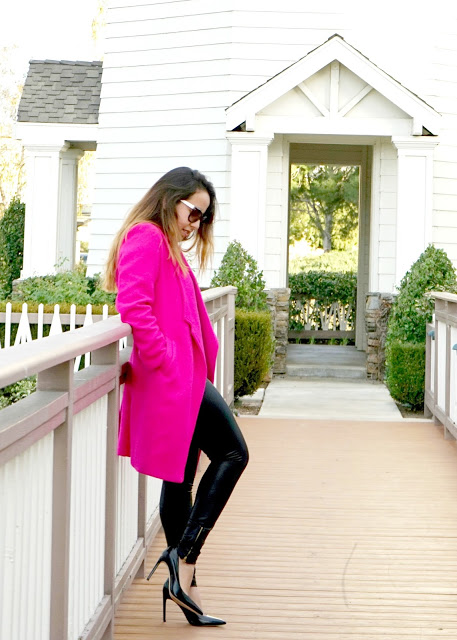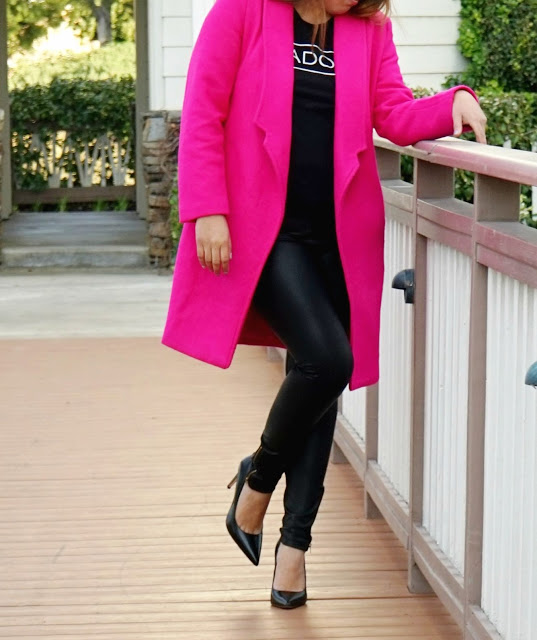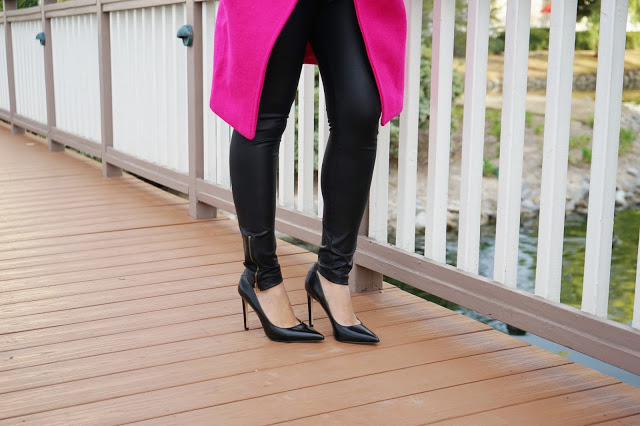 I was lucky to snatch this coat up during the Black Friday Sales last November. If you love this coat also, you can get it for about $41.00 right now! I've been waiting for it to get cold enough to wear. It was the perfect weather this weekend to style the coat with my black heels. The coat also looks great with black sneakers. I've worn it with black Adidas and it looks cool. As you can see I kept it simple, but you can style this up with gold jewelry to bring it up a notch. I let the coat be the center of attention by keeping the rest of the outfit all black.
Would you have kept it simple too?
How would you have styled it differently? Let me know. :))
Positive vibes to you
all!
XO,
TANIA