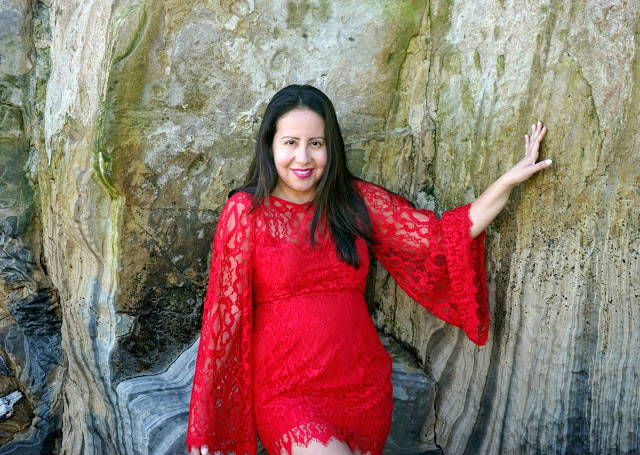 Wishing you all a Happy Valentine's Day in my lacy red number!
I had the best time on the day I shot these pictures, because it was my friend's birthday celebration. She celebrated her birthday at Paradise Cove, located in Malibu California. It is a private beach with a restaurant right on the shore. I used to visit this beach as a kid with my family, then later during high school with friends. Since then the price to park in this location has skyrocketed to $40.00 a day! If you spend over $30.00 at the restaurant it's only $6.00 for 4 hours. Needless to say, my sister and I split the cost..hehe. It was sure worth it though, I had the best time ever! I also took so many pictures of the Birthday girl, which I'm so happy about. I may just show you her pictures on the blog if she lets me. :))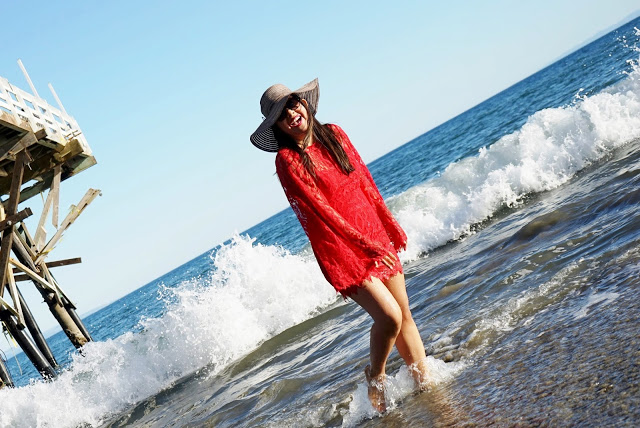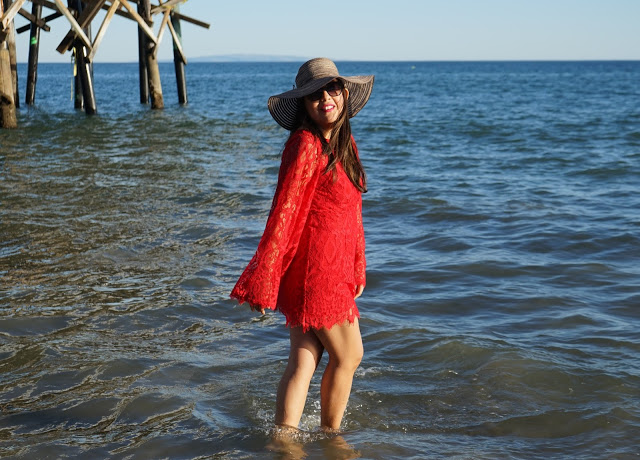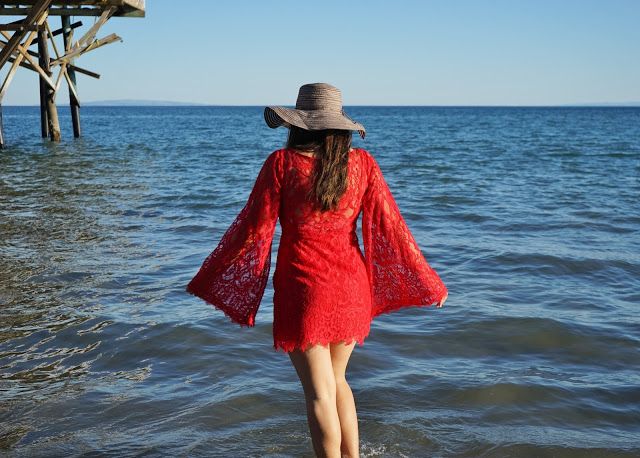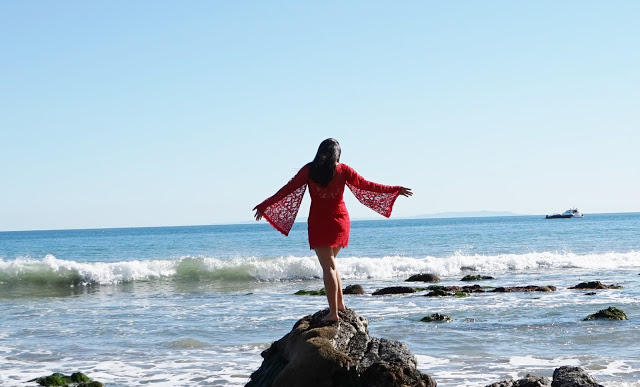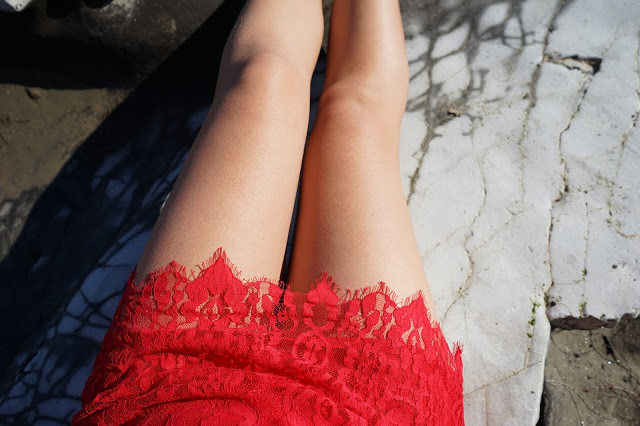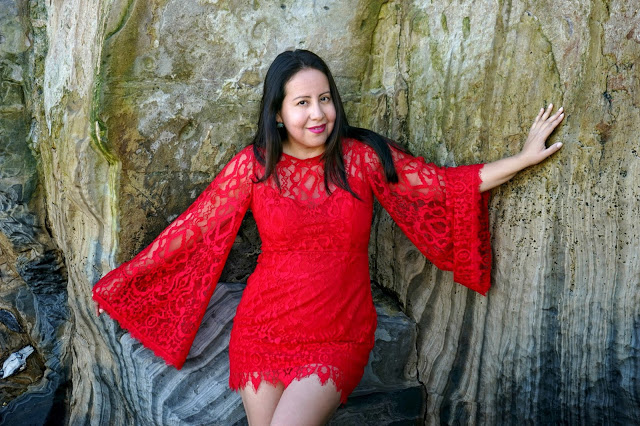 Make sure you show all those special people in your life how much they mean to you on this day.
Thank you all for your kind visits to my this little space on the web. I love sharing and visiting your blogs as well. You inspire me.