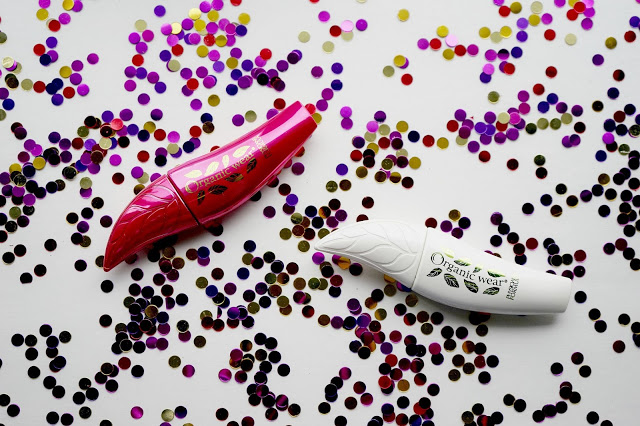 I'm always on the look out for some new mascara. One that will not irratate my eyes, or clog the oil glands in my eyes. When this happens my eyes get itchy, irritated, and a bit swollen. Crazy right? Last year I went to the doctor twice because of this problem. I was told that people with allergies are prone to this happening. Lucky me! Not really. So I've tried many mascaras in the process. In the past the Physicians Formula brand has been good to me, so I decided to give the Fake Out Mascara and Bigger Better Lashes ones a try.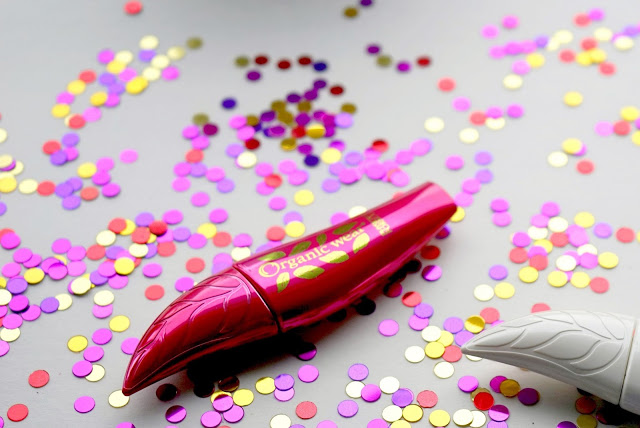 Natural Origin Fake Out Mascara
70% Organic Ingredients
100% Cruelty Free
100% Free of Synthetic Solvents
100% Natural Biopolymers
100% Natural Preservative
100% Natural Color Pigments
100% Natural Fibers and Recyclable Brush
100% Free of Petroleum By Products, Parabens, GMO's & Synthetic Fragrances
Claims: To give a false lash affect by adding volume, length, and curl.
Results: I have to say that this mascara did the job well, as far as adding volume, and length. As far as the curl part, I actually curled them with a lash curler. I can't say that this mascara curled my lashes, but they did look extra long. I was happy with that part. It didn't smudge when worne for over 10 hours.
One bad thing about it was that it did not come off easily with my usual cleanser. It even left smudges on the bottom of my lid after trying to wash it off. I would need to use eye makeup remover to really take it completely off. Unfortunately even with it's 70% Organic ingredients this mascara still irritated my eyes. I believe this is because there was still residue on my lashes even after rinsing my eyes with a cleanser. I had to stop using it. So if you have sensitive eyes, I don't recommend the Fake Out Mascara. I do recommend it for anyone else who can wear all types of mascaras, and wants to add some extra length and volume to their lashes.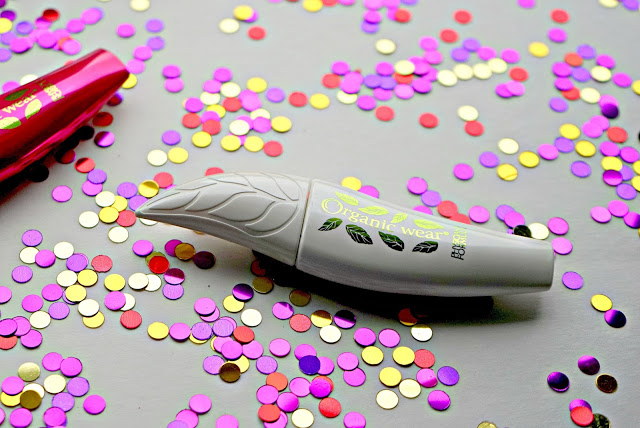 BB Mascara-Bigger Better Lashes
70% Organic Ingredients
100% Natural Origin
100% Free of Synthetic Colors/Frangrances
100% Free of Synthetic Preservatives
100% Free of GMO's
100% Free of Parabens
100% Free of Harsh Chemicals
100% Cruelty Free
Claims: Volumizing, Lengthening, Thickening, Defining, Lifting, Building, Priming, Sculpting, Conditioning, Nourishing
Results: I was very happy with the results of this mascara. It did not smudge when I wore it for over 12 hours. My lashes appeared longer, were sculpted, defined, and volumized. I feel that the nourishing and conditioning claims are true as well, just for the fact that my eyes were not itchy one bit. It also came off easily with soap and water, there was no left over residue on around my eyes. My eyes did not have an allergic reaction to it. It did not irritate my eyes one bit. I highly recommend it if your eyes are easily irritated by chemicals. Loved it!
One out of two is not bad. Happy that I found a mascara I can actually wear! Hope this review was helpful to you. Let me know your thoughts on it, and if you recommend any other mascaras out there.