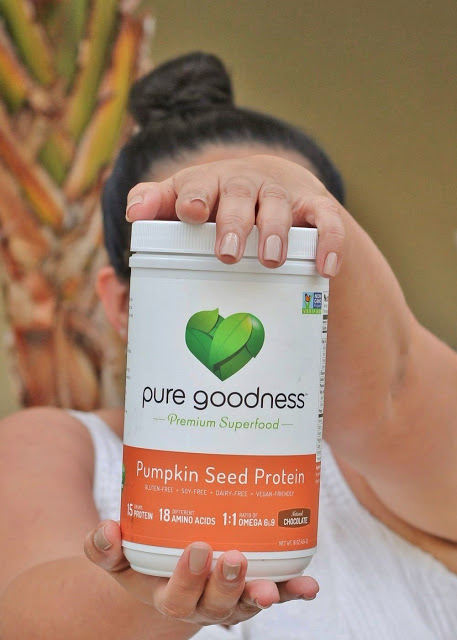 I was excited to try this Pure Goodness Pumpkin Seed Protein
supplement because I am super busy during the week. I tend to grab a bite on the go
more often than I should. At the same time I have to make sure my
growing teen gets a healthy meal at least once or twice a day. So hard to make
a teen eat a balanced diet! It is one of my biggest challenges. Good thing he
loves protein shakes. He's made me buy a few protein supplements this past year
for him. I thought this would be a great addition to our diet.
First of all let me say that the supplement has a
good taste, and it was exactly what I thought it would taste like. It definitely
has an earthy cocoa taste, and I can actually taste the pumpkin flavor in it as
well. I'm a pumpkin lover, anything pumpkin I love. The taste was definitely
good.
Second thing I love about the mix is the fact that it
actually keeps me full for at least 3 hours. That is a big plus in my book. I
often snack on the go, and spend too much money on snacks. I need to be better
about packing snacks for myself, one of my goals this year for sure. The
Pumpkin Seed Protein shakes helped so much. I don't get as hungry, and I can
wait longer to eat a good nutritious meal.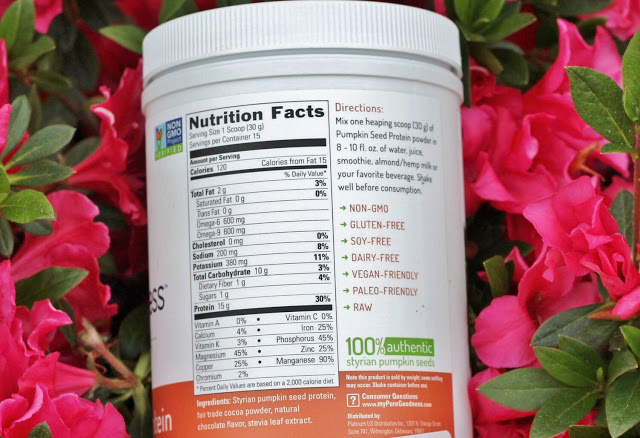 Overall, I do recommend this product to anyone looking to
supplement snacks, or a meal. The taste is good, not too sweet or bland. Best
part of all, it is Non GMO certified, love that! It is also Gluten Free, Dairy
Free, Soy Free, Vegan and Paleo friendly. My sister has a gluten and dairy free
diet, so I can't wait for her to try it. She's my hand model in the picture,
haha!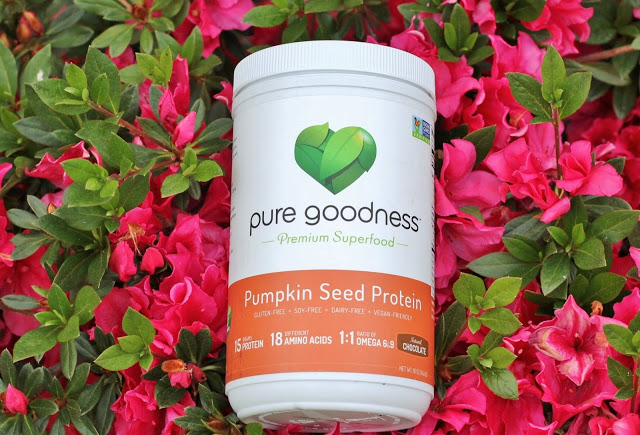 The protein from the pumpkin seeds is extracted by
"cold pressing." This process preserves the nutrients in the
supplement, making it naturally very high in protein. It really packs a punch
on the nutrient content with 15 grams of protein, 18 amino acids, and 1:1
ration of Omega 6 and 9. It's all good right? I think so. :))
A great thing to
add is that 1% of all sales go to fight hunger across America. That definitely
makes me feel good about purchasing this product.
You can find more information and shop for Pure Goodness
products here:
http://mypuregoodness.com/
Tania
*This is a sponsored post, all thoughts and opinions are my
very own.