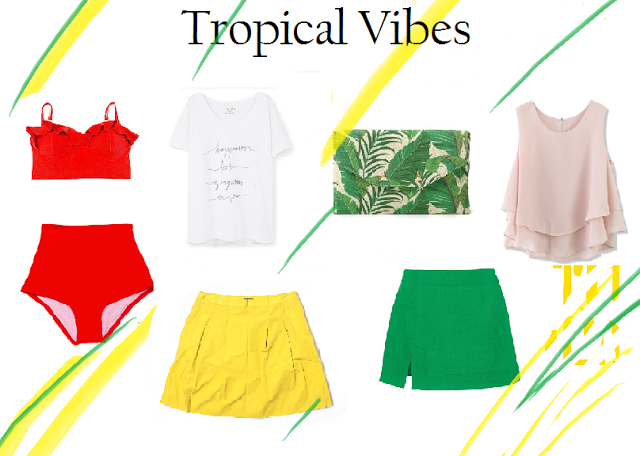 I've been gone from my little blog for way too long it feels like. Glad I found some time to put together this collage of my favorite colors and prints for a tropical getaway. Yes I want that very badly, more than anything. I've been working very hard at being a mommy, soul provider, tutor, therapist, friend, student, and blogger of course.
I do some of these things because, I must to survive in this world, and others because I love to do them. It all eventually begins to feel overwhelming at times. I don't give myself a rest. A mental, emotional rest is what I need. At least for longer than a day or two. Don't we all?
I put together my happy feeling colors, prints, and styles. This is what I would love to take with me on vacation. Have you ever sent vibes out into the world and had them come back with just what you wanted? I have, hope these tropical vibes come back and take me away to a dreamy place for at least a week. Happy thoughts everyone!