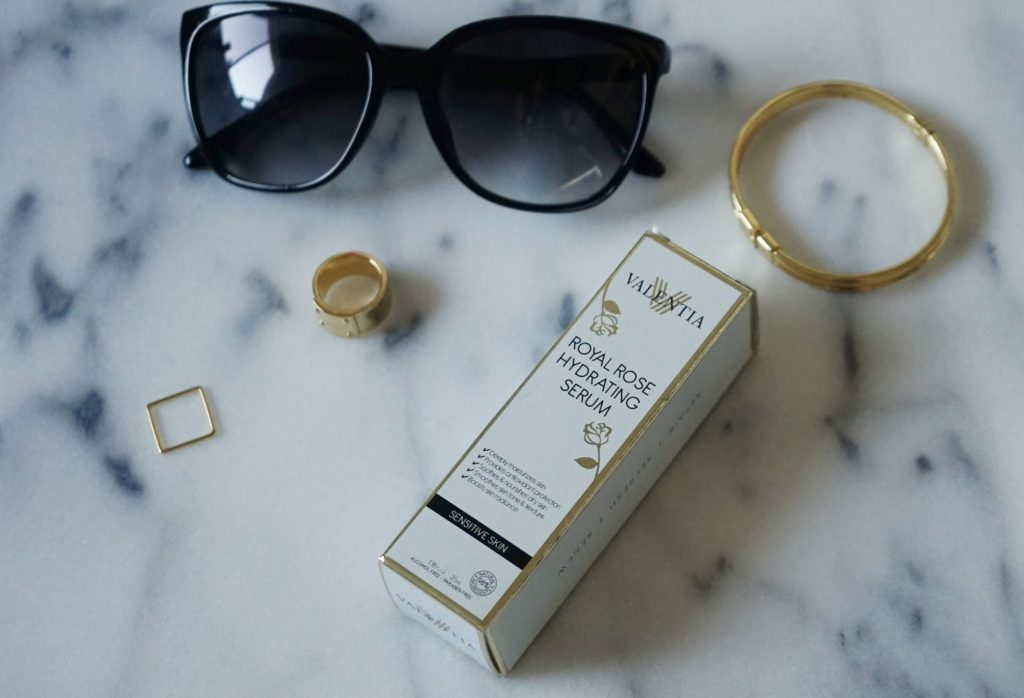 A product that moisturizes, provides antioxidant protection, soothes skin, and boosts skin radiance is a product I am all for! After reading about the benefits contained in this fancy bottle, I knew I needed to give this
Velentia
product a try.
What I'm most excited about is the fact that the Royal Rose Hydrating Serum is alcohol, paraben free, cruelty free, and contains 98% natural ingredients. A product that is cruelty free always makes me happy. I believe in the simpler the better. Scroll down for my review!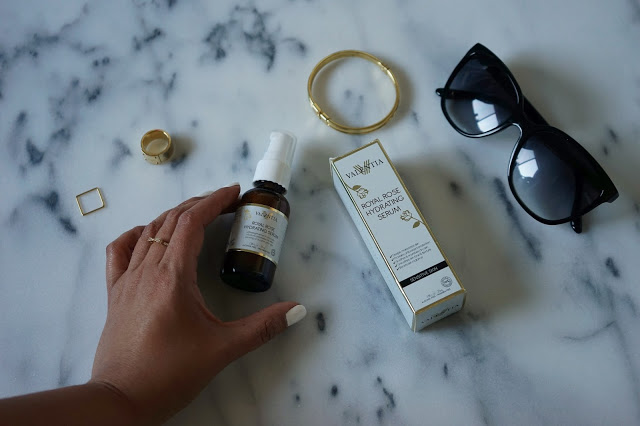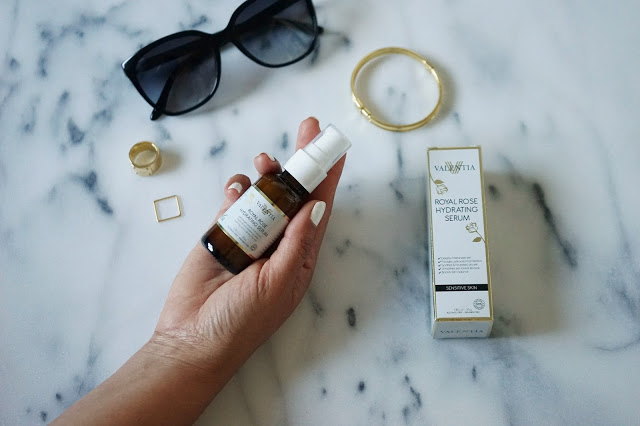 Main Ingredients:
Rosa Damascena-provides balance and moisture
Niacinamide(vitamin B)-fade away hyperpigmentation, sun spots, and acne
Rosehip Seed Oil-Vitamins A and C, lock in skin moisture
Evening Prim Rose Oil-light non-oily moisture
Bearberry-reduces melanin production, for a brighter complexion
Lavender-heal the skin, treating pimples, wounds, and sores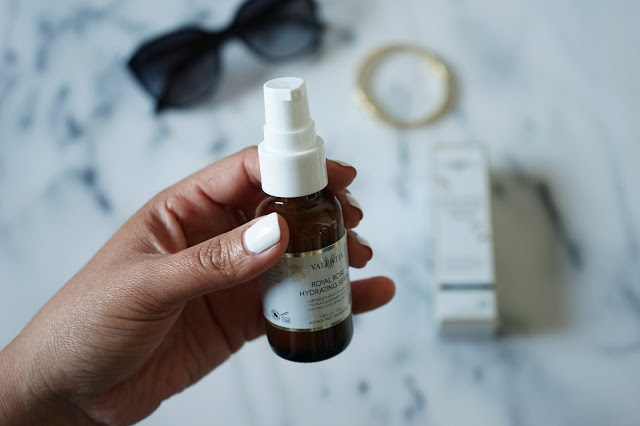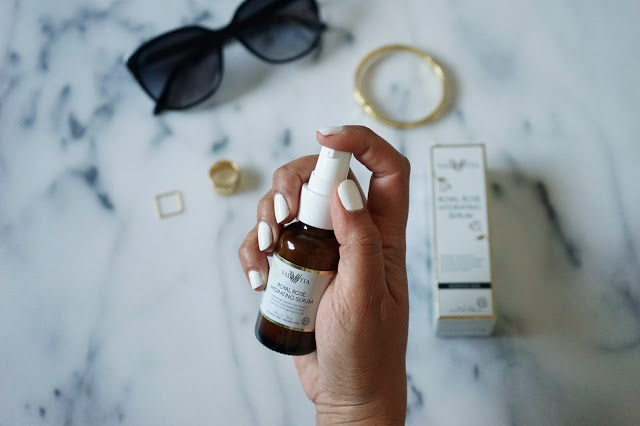 Review
After using the Royal Rose Hydrating Serum for 7 days I feel that the tone of my skin has improved quite a bit. I have mild rosacea, which causes my skin to get red with a slight change in weather conditions. If it's cold, then hot,or vise versa, my skin will definitely suffer. My cheeks get rosy, red, and sometimes my whole face. So I look sort of blochy, hehe. 🙂 Although this condition is still present, I do see that the blochyness is less noticeable now. I feel more confident not wearing tinted moisturizer.
My skin looks and feels so much more moisturized as well. I was actually beginning to worry because my skin was getting overly dry do to the drastic crazy hot and cold temps here in L.A. lately. It was getting flaky around the cheeks and forehead, ugh!!! My skin is so much better now, the flakyness is fading, and looks so much healthier.
I do have to say that adding this product along with my daily moisturizer has made a dramatic change in my overall skin tone. YEAH!!!
I apply two pumps of Royal Rose Hydrating Serum daily, and will continue to do so until I have to buy a new bottle. I highly recommend it fancy friends.
Great news! Valentia is currently running a promotion on Amazon.
Use Code:
NLHDQWOC
You will receive the Organic Rosehip Oil for free with the purchase of any Valentia product on Amazon. Hurry, offer is good until March 31st!
*This is a sponsored post. All thoughts and opinions regarding the product are my very own.