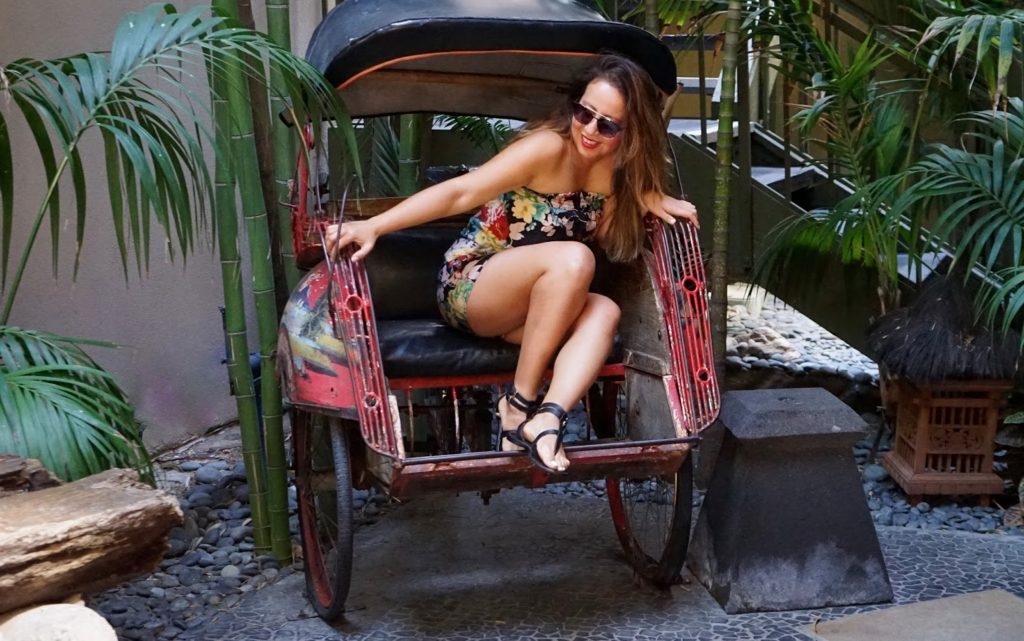 Hi beautiful people! I had the best time shooting my friend's wedding reception in Long Beach this past weekend. While I was there I stayed at my friend Christine's house. Her and her husband are so generous and fun to hang out with. Our vibe is always chill when we're together. In the morning I asked if she wanted to go to brunch. Of course we went! She introduced me to Tantalum, a restaurant by the marina. The restaurant is decked out in palms and all sorts of lushes greenery. That greenery is coupled with some interesting Indonesian dark wood decor. It definitely felt enjoyably relaxing to be there. That's where we shot these pics, since I still had my camera from the reception the night before. Why not right?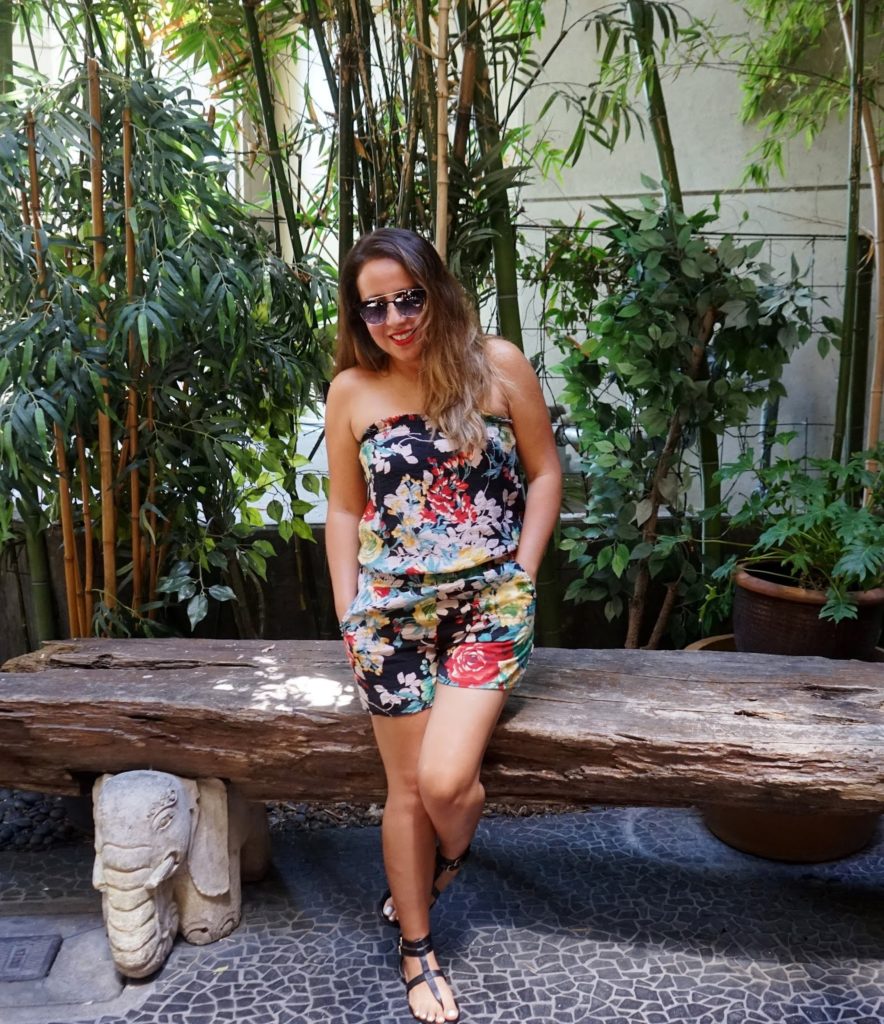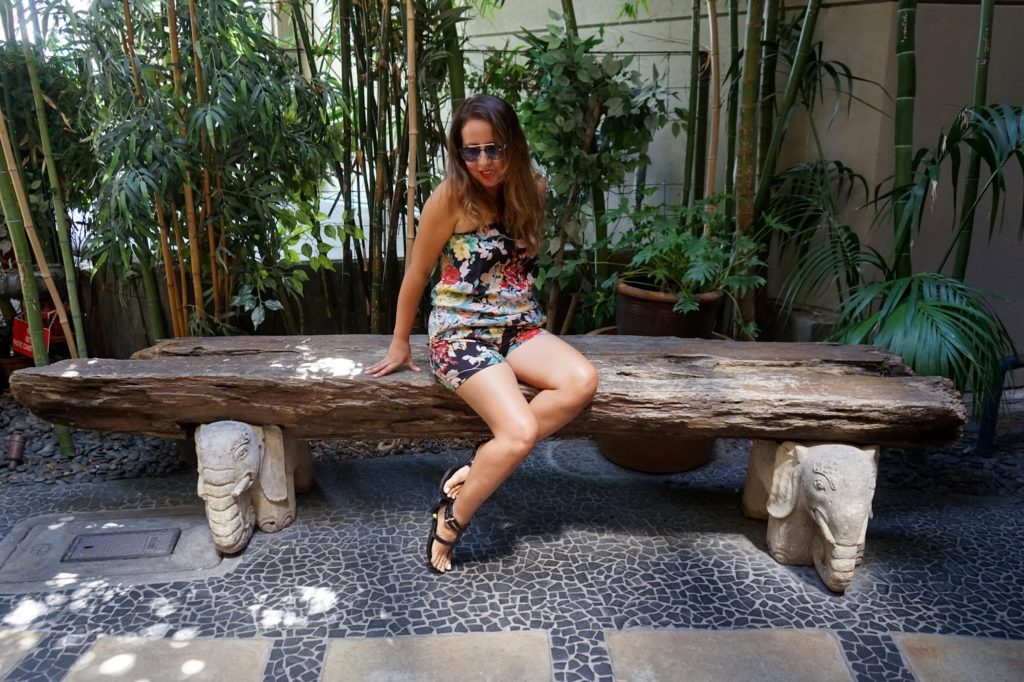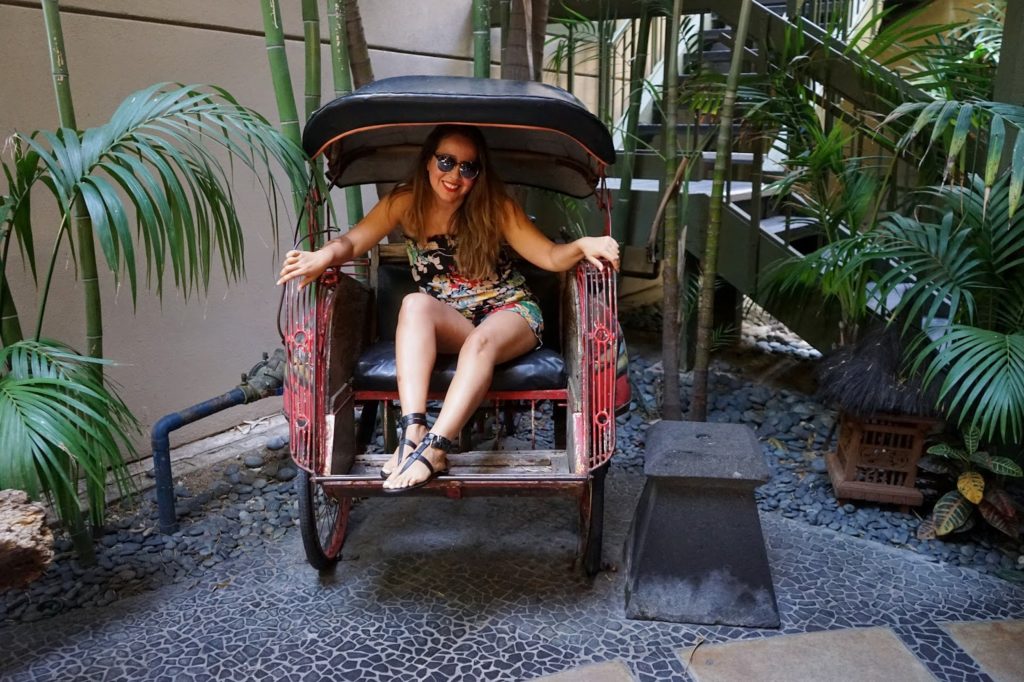 About the outfit…not much of a flower print kind of girl, but this one was gifted to me by Christine. I loved it as soon as I put it on that day. Maybe it's because the print and colors have a tropical feel to them, rather than the usual flower field type of print I'm used to seeing on fabrics.
I embraced this print even though it's not my usual style. ;)) Although I love palm print, flowers to me are a different story. Rompers on the othe hand are my jam, and the fit on this one was quite flattering. There you have it, I stepped out of my element and embraced the flower print trend that seems to never go out of style. How do you feel about flower print, small print, large print? Leave your thoughts in the comments, I love relating to you.
XO,