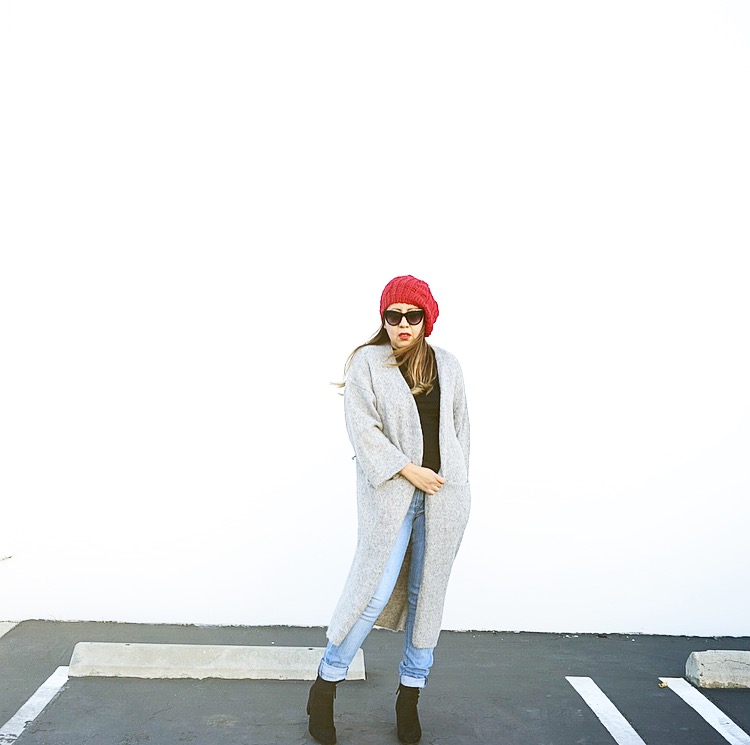 Hope you're all doing great! January has been a busy one for me, with tons of birthdays to celebrate and gatherings. Sometimes I just need to take some time to relax, so rare for me to do so. This weekend I did just that for at least a day. Although I spent it doing things around the house, it definitely necessary. Has your January been crazy busy?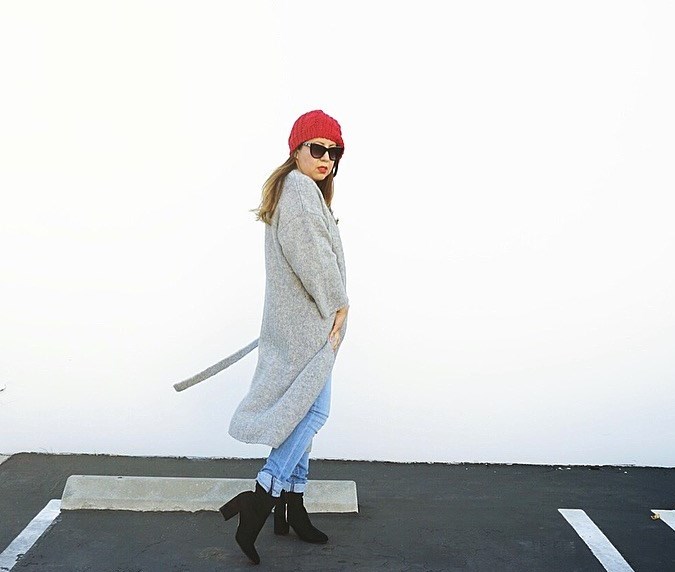 One of my goals this year is to be much more daring when it comes to shooting on my own. I need to be since I don't have my own photographer, haha! Depending on others to shoot my pics is hard. Do you run into the same problem? It's hard for me to ask just anyone, and after all everyone has their own thing going on. You will see me get more bold as time goes own, I plan to shoot most pics on my own. Locations are tricky since I never want an audience. Gotta get up early to get some locations to myself.
Hope you like my outfit! This cardigan is the coziest thing ever. I styled this cardigan with a pop of red because it just called for it.
Kisses,
Tania