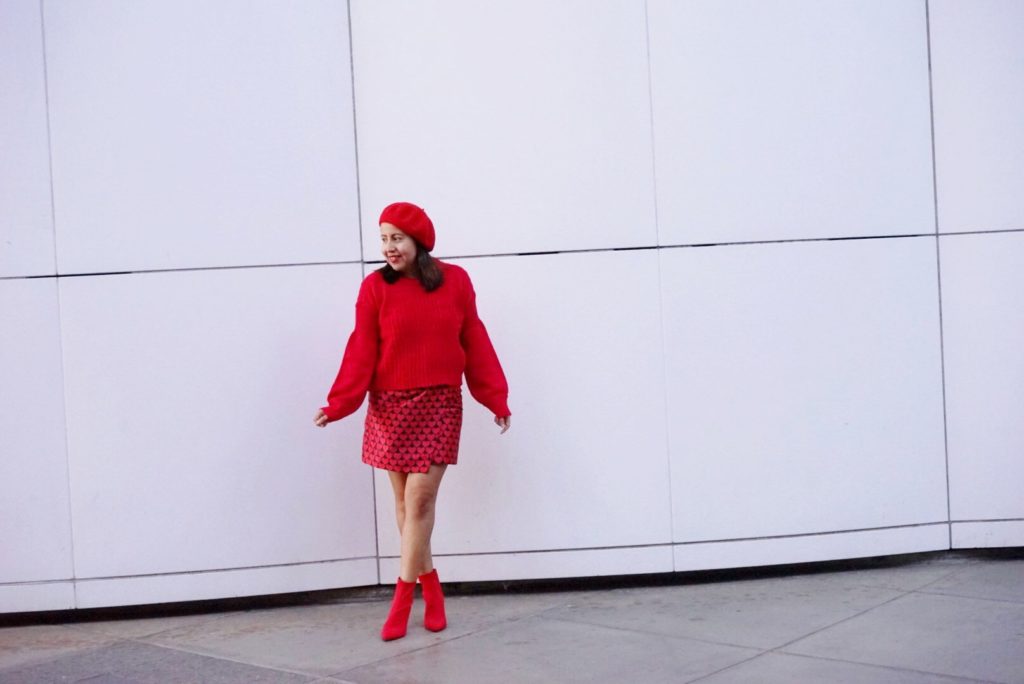 Hello loves! Inspired by Valentine's Day, I grabbed this skirt at JCREW recently. I promised myself to purchase more consciously from now on by focusing on versatility, I don't think this cute skirt qualifies. :)) Sometimes you just have to go for something you love!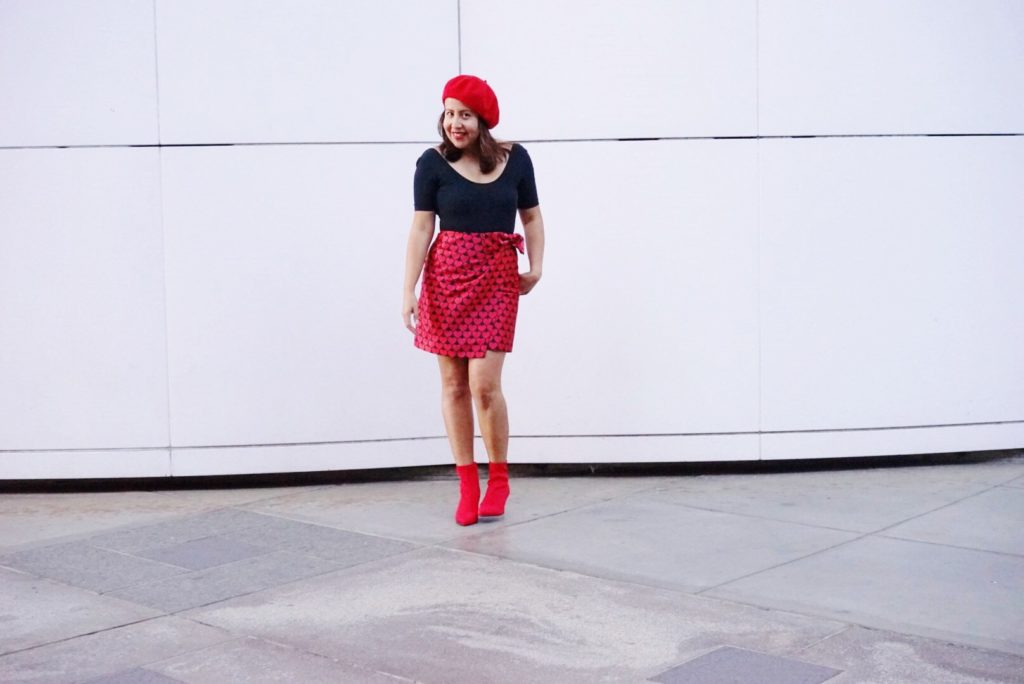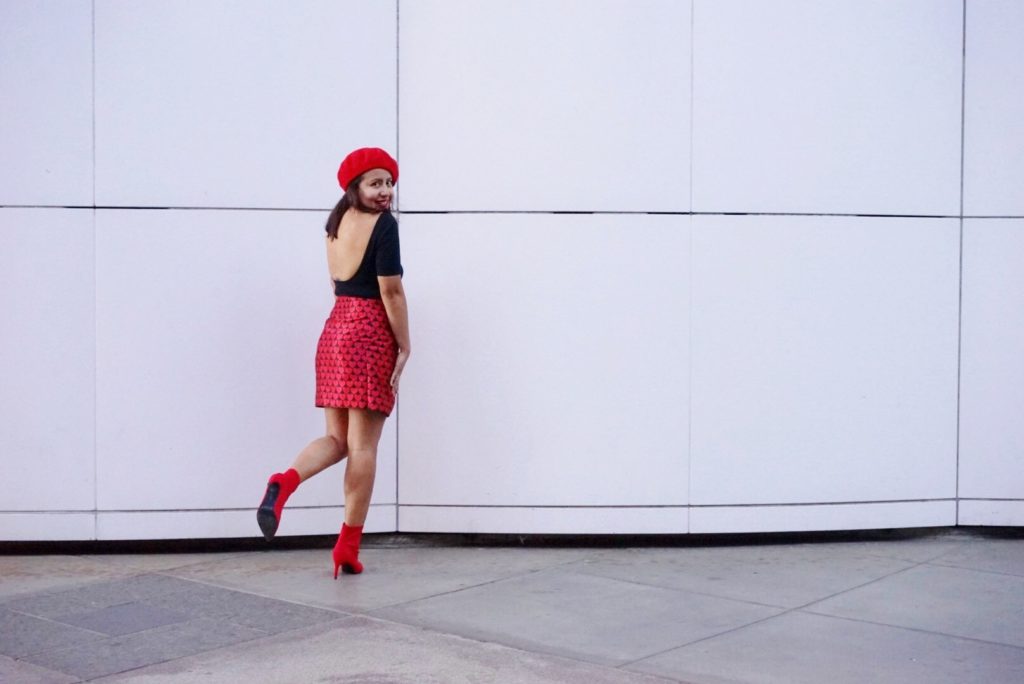 Skirt: JCREW  and Here //Bodysuit: American Apparel//Ankle Boots: Target// Barett: H&M
I've been out for a while over here on the blog because with my first two weeks at my new job, I just haven't had the mental energy to type up a post. Although I've been creating content more than ever, I mainly post on my Instagram. It's just so fun for me to style, shoot, and edit pics. It's like a getaway for me. I miss writing and visiting all your blogs, when I do I feel so connected to so many wonderful bloggers. I get inspired when I make that time to write and engage in such a meaningful way.
Thanks for stopping by connecting.  I will definitely be stopping by your blogs and spreading the LOVE!
XOXO,
TANIA