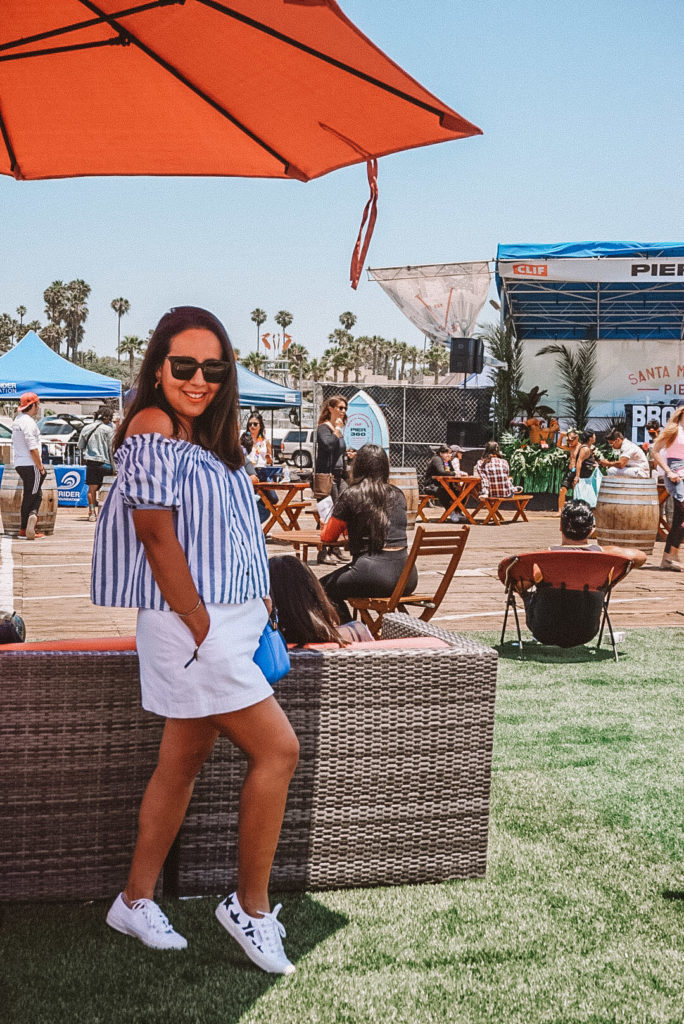 Hello everyone! How are you all doing this time of year? Either coming from or going on vacation soon? Half of the year has treated me so so, but I'm healthy and happy so I can't complain. Actually I have a mini vacation coming up in July and I am super excited for it. I'll be hanging with some of my best girl friends and it's relaxation and good times planned for us to enjoy! I'm searching for cute swimwear and summer dresses for my trip. So far I've found a few and I'll be sharing them throughout this coming month. Hope you like the styles I have chosen!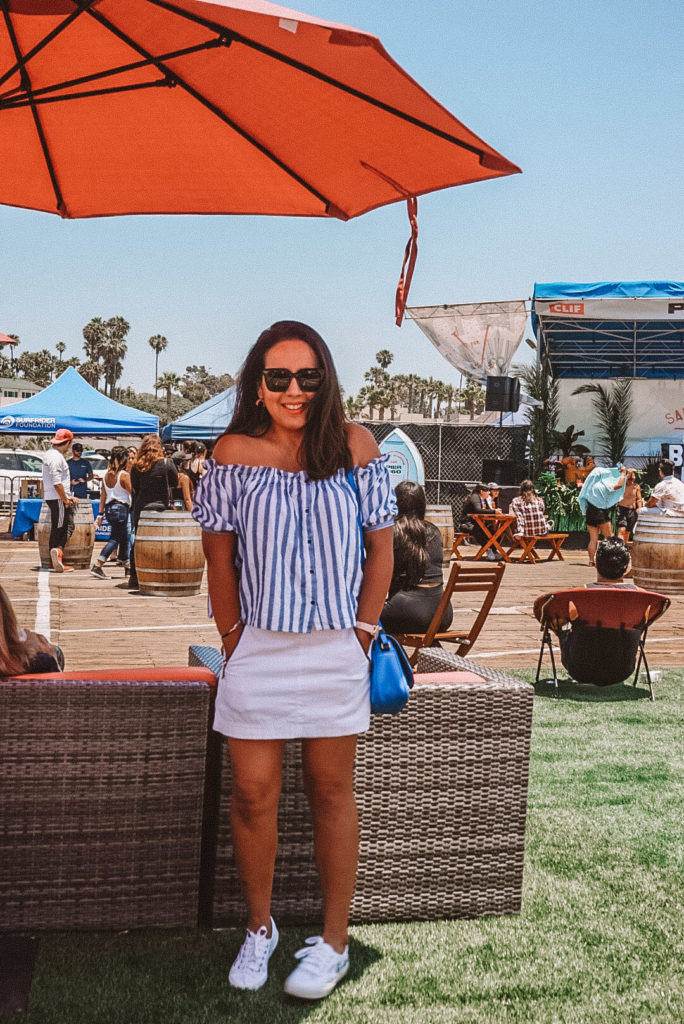 Top: ZARA (similar here and here) /Skirt: ZARA (similar) /Sneakers: Superga (similar)
I'm standing on the Santa Monica boardwalk in Los Angeles which is famous for it's fair style atmosphere as you see above! There is a mini roller coaster and a big ferris wheel, along with carnival games right not the pier. I had a blast on this day and dance a little because I just can't help myself. You can catch my moves on my Insta story if you are reading this on Monday! I wore two of my favorite summer pieces from ZARA. Love my off the shoulder top! I'm a stripes and details addict, the buttons in the front make me adore this top. The skirt is a staple in my closet and has been for a few years now. I can wear it all year here in Cali. Also let me tell you about my cute star printed tennis shoes. It's a well known Italian brand which you may know called Superga which I'm crazy about for the comfort factor of course, but the style versatility is what I love most! Do you like them, or are you familiar with the brand? I'll link the brand for you even though I don't see this style on the website yet. I got mine at DSW in store, but don't see them on their site either. Similar ones are linked! Hope you like my stars and stripes all American look. I was inspired by our Independence Day celebration coming up next week. What inspires your style?
Love,
Tania