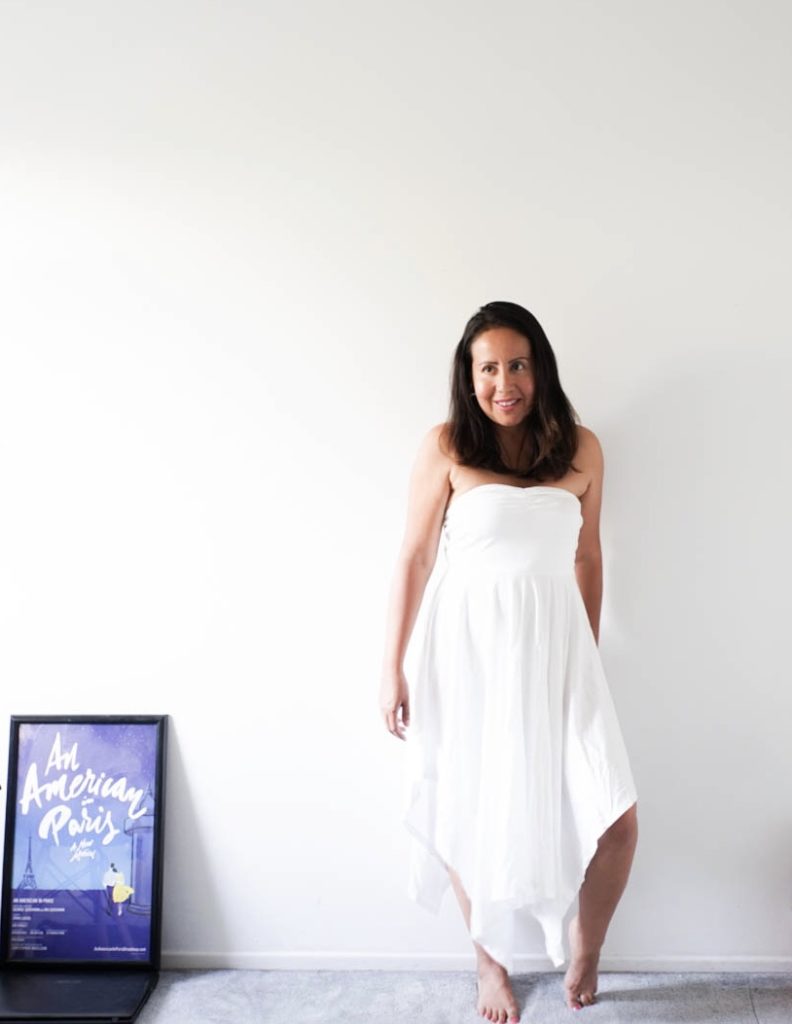 I'm celebrating my blog's anniversary for the first time ever. My blog turned 6 years old this month and I can't even tell you how happy I am to have had the courage to get one started. So I'm sharing my blog story with you today! It's a look of where my mindset was then and what it is now. I'm giving a look into what inspired me to write, what motivates me, and I think you will understand why my blog is called Inspire My Fancy. Now let's dive in!
I started my blog in June 2012. It was at a point in my life where I was seeking self inspiration to figure out what I wanted to do with my life. You see, I spent part of my early 20's in a domestic violent relationship. This left me feeling numb at first, empty, sad, scared, ashamed, and my self-esteem was at the lowest point it had ever been. My journey navigating through that experience, dealing with it emotionally, and overcoming the pain that goes along with that was difficult, but so well worth the work. After 8 years of therapy on and off I felt ready to deal with my Anxiety/PTSD on my own. No more therapy or any medication. 
 In 2012 I had gotten my Bachelors Degree three years prior, and I had just finished therapy with my life coach. Without an exact plan, I was getting to know myself all over again. Me the new me, to get back to the old but improved me. Inside of me was someone that loved fashion, art, beauty, and design. I started taking Art, photoshop, and design courses at a community college all while having a full time job as an Behavior Interventionist for children. That kept me happy, helping children and their families was extremely gratifying at an emotional level. I was also raising my son on my own, but with help from my family and friends it felt like I had a team all around me. I was surrounded by great family and friends.
The plan at that time was to get my Master degree in Marriage and Family Therapy or Social Work. I started taking pre-requisite courses to get the process of enrolling for the degree. I quickly realized that the course work hit too close to home. Meaning I began getting anxious, and those feelings of panic at the mention of domestic issues was too much for me. I stopped pursuing the degree and focused on work and raising my son. It was at this time through the magic of Pinterest that I discovered blogging, DIY blogs, design, beauty, and fashion blogs. This made me so inspired and I decided to give blogging a chance. At first my blog was private for about a year, only I could see what I was posting. Later I got more comfortable with it and made it public in 2013. Still I didn't interact much with many other bloggers at that time. It wasn't until about 2014 that I really got into writing and posting consistently.  I began connecting with so many other women that shared the same interests, and related to my content. In connecting with others around the world made me realize how much more a like we all are, how so many people can relate to what I write, and best of all how many people I can help. Wether it's through styling outfits, creative ideas, beauty, motivational life posts, connecting and helping others is my drive. It's what I do best! 
Dress: Asos (here)
Blogging helped me gain my confidence back. I began feeling like my words and thoughts mattered, but most of all I learned that I can make a difference in the lives of others. My blog started out as a need for inspiration, for connection, and motivation. Today I want that message to be loud and clear! I want to inspire, motivate and connect to others and let you know that no matter who you are and what you have been through you can accomplish anything. I learned to find empowerment within myself, doing what I love and that is what I will be dedicating my blog to from now on. You will still get the styled and life posts but with a little more encouragement coming from me. A little inspiration can spark motivation and innovation.  I hope you stick around my little space on the net because I have plans to take this blog up a notch and focus more of my time on it. If you have any questions regarding anything I mentioned, please don't hesitate to let me know in the comments. Hopefully I keep you inspired!
Much Love,
Tania