A little black dress even in summer is a fabulous idea! Although I tend to steer away from black in the summer, I still love to wear a piece or two because black makes me feel powerful. Not sure what it is, but whenever I wear black I completely transform into Wonder Woman. For that reason I picked this dress from Kim and Proper!
Getting to know the brand and the creator has been a wonderful experience for me. The dresses are made locally in San Francisco! When I learned that little fact I was thrilled to have been contacted by them. You see I consider San Francisco my home town, since it was the first place I lived as a child after moving to the U.S. So naturally I was drawn to the brand, for it's classic, comfortable and sophisticated styles.
See how I take the black Sophie dress from sporty to chic!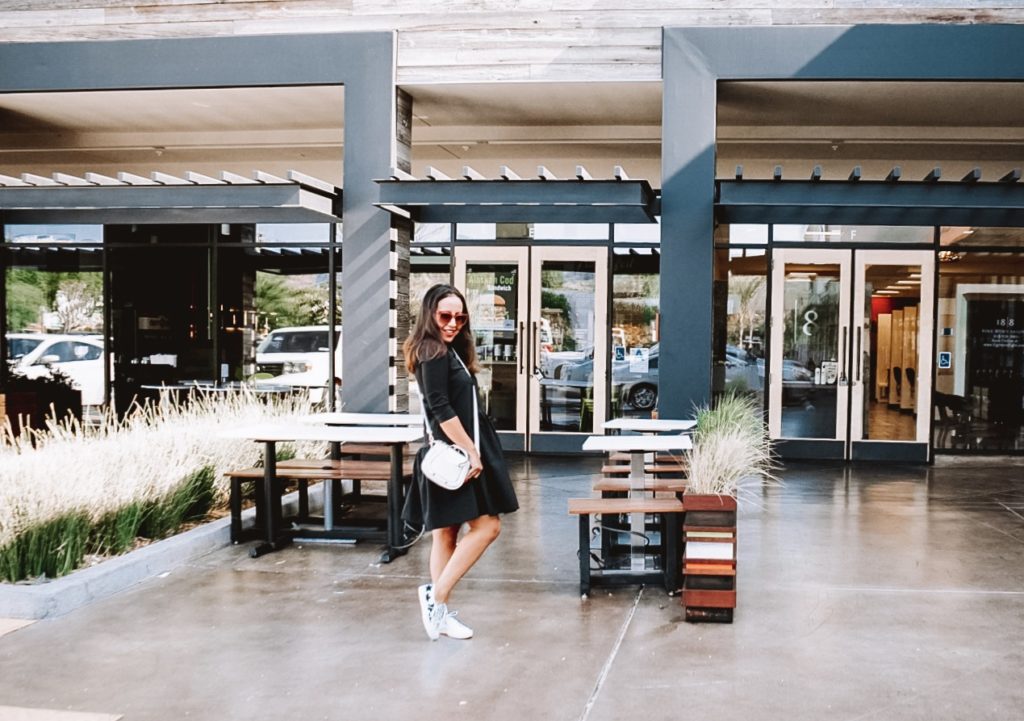 Styling a sporty look is the most fun for me, no joke! I get excited about turning what is supposed to be a fancy look with a chic dress into a look that is more upbeat and carefree. In this case I went with a complete contrast to black with bold bright white sneakers, and a white cross body bag to match. Both pieces create balance and add flare to the look with the gold studs on the bag and the stamped stars on the sneakers. Fun right?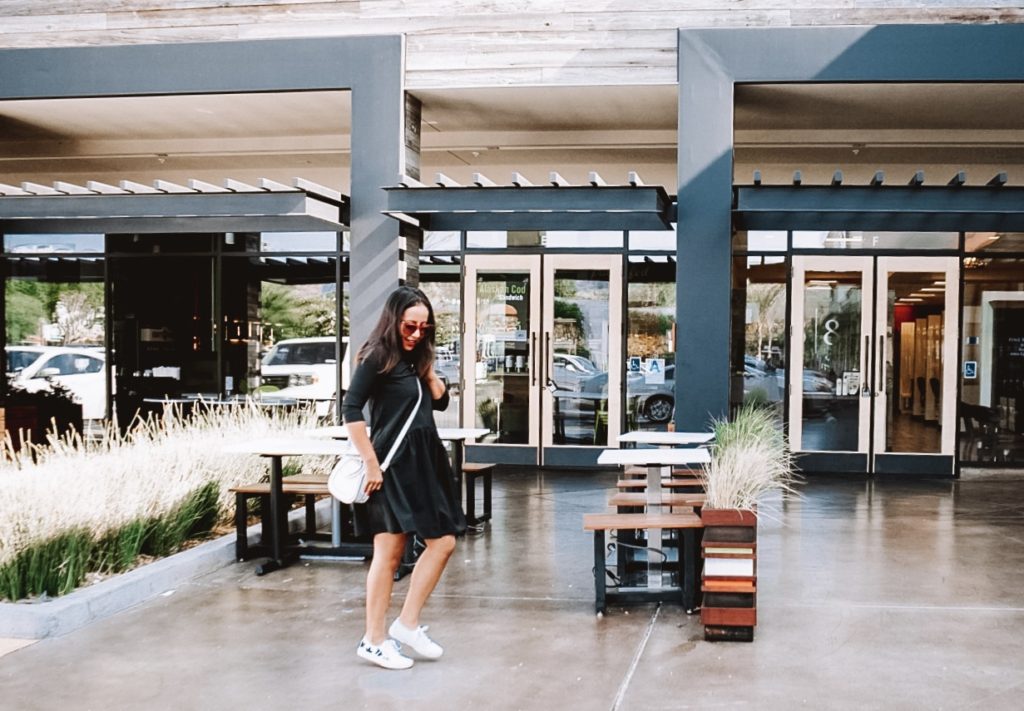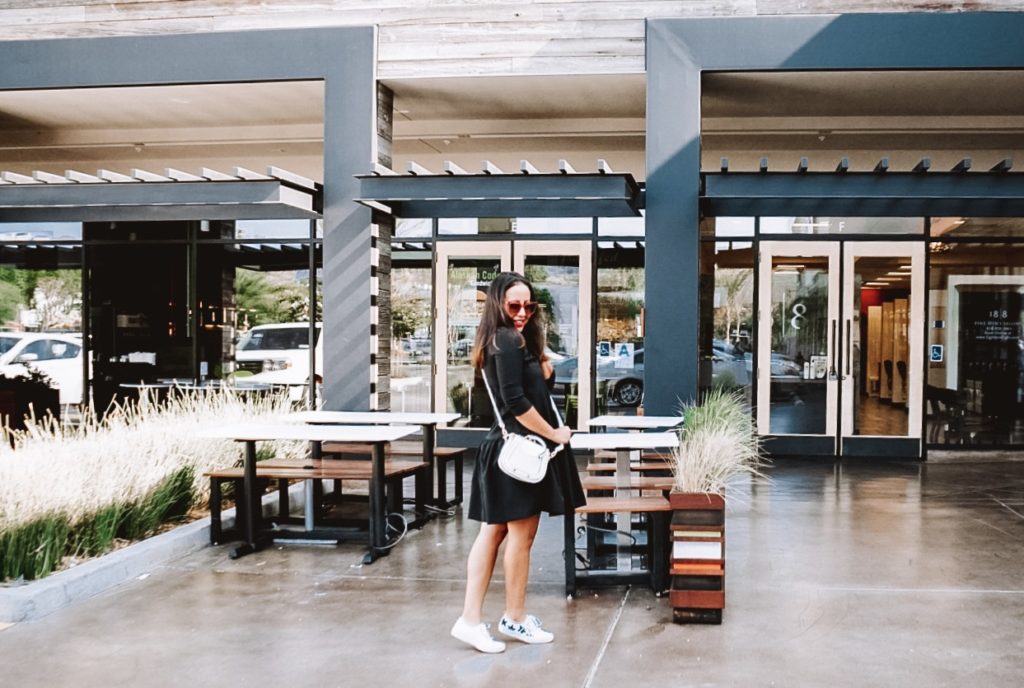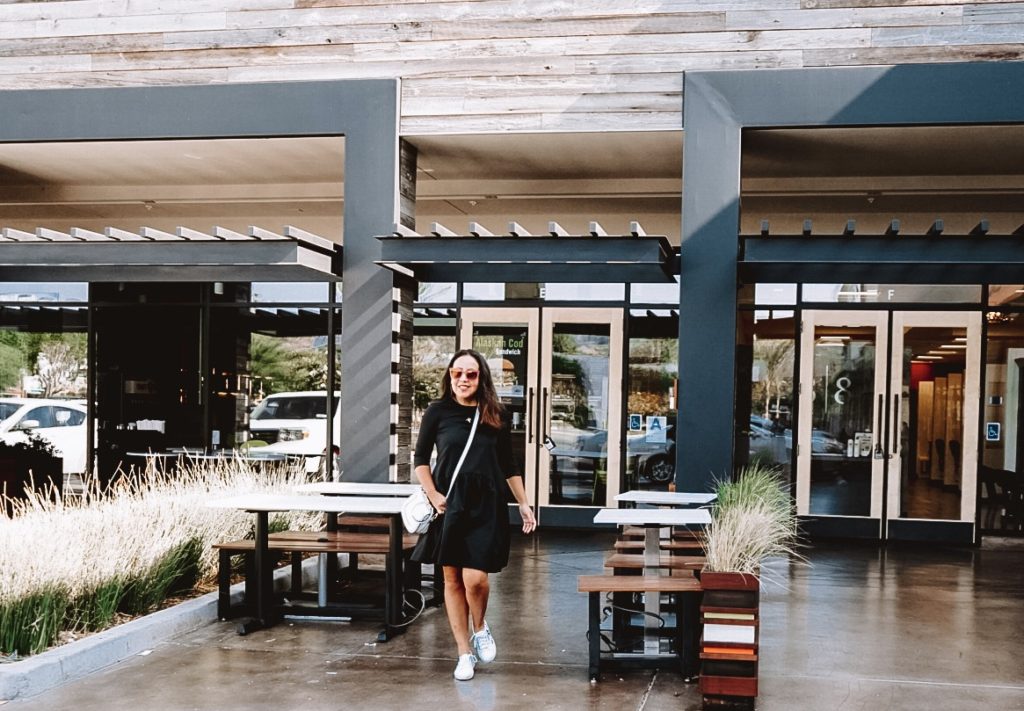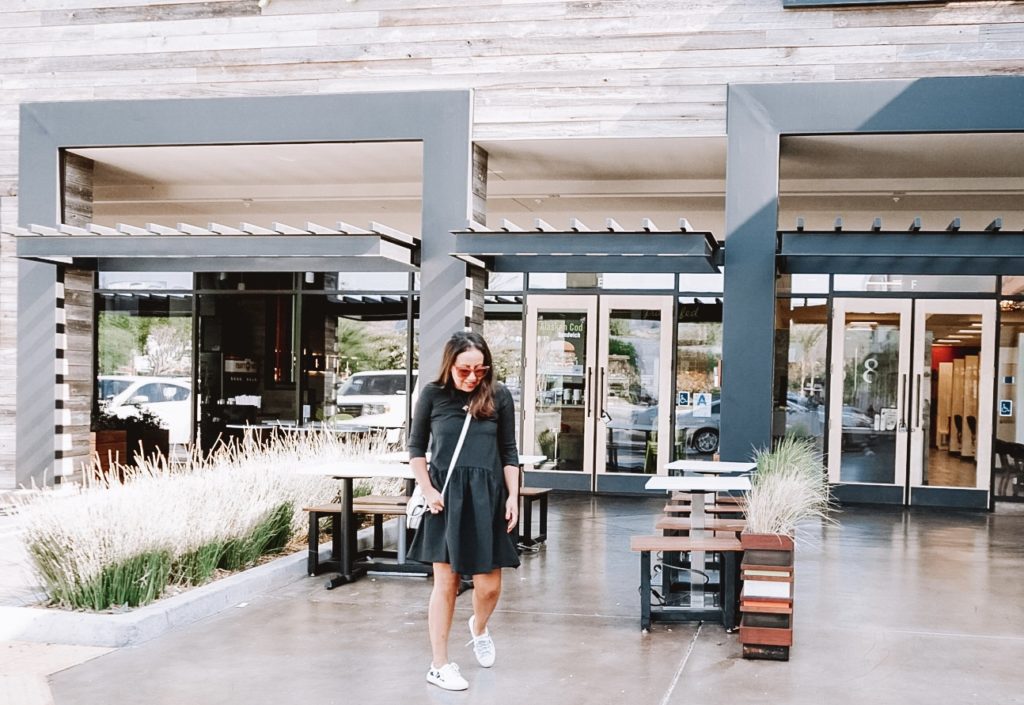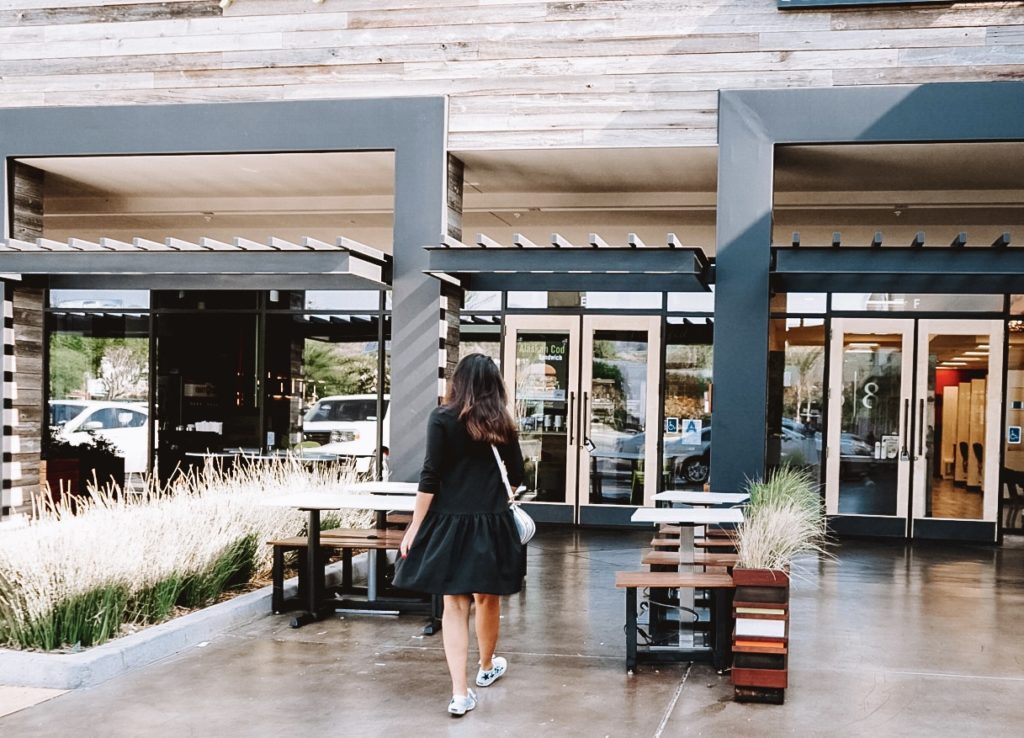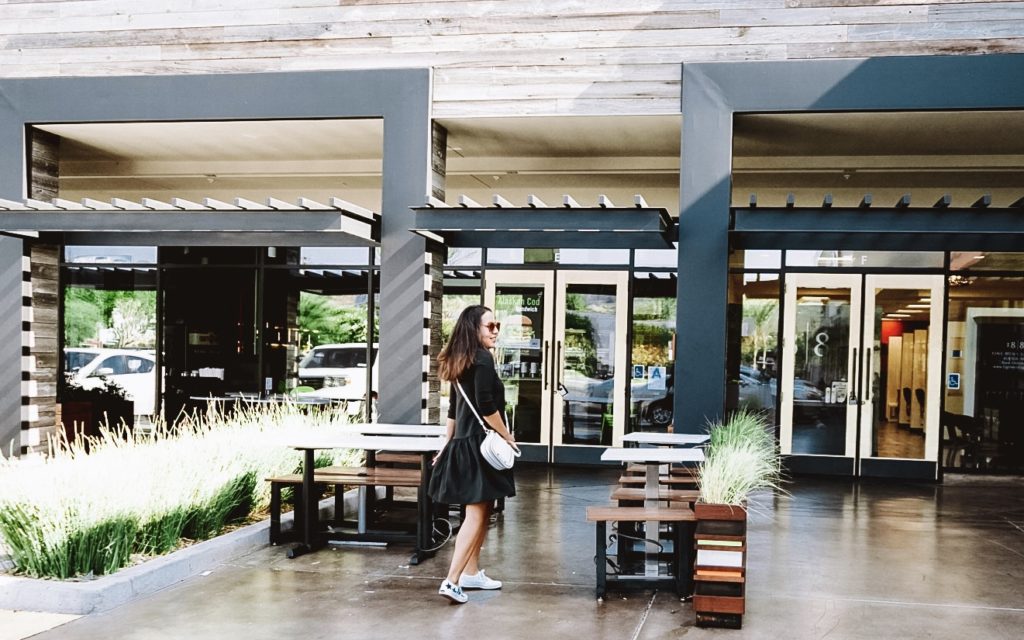 Dress: Kim and Proper//Sneaker: Superga (similar here)//White Cross Body Bag: Amazon Fashion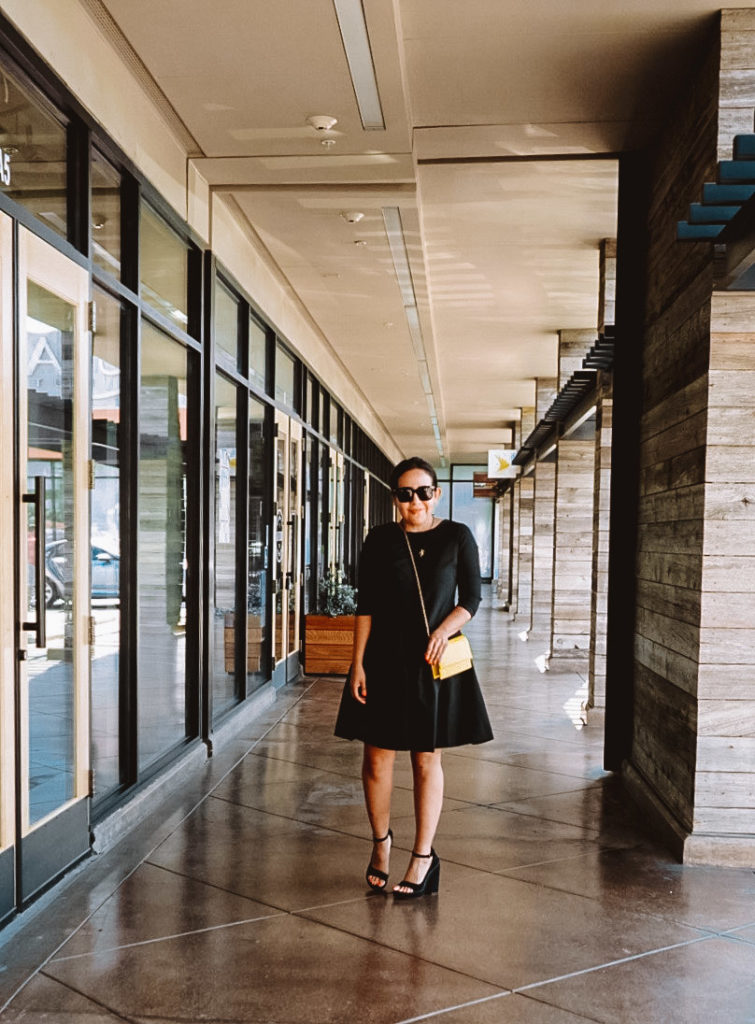 To style this dress up all you need is a pair of heels, pointy or open toe like mine are so right! I chose to go with a pop of color with my yellow cross body bag to give the look an eye catching contrast. The gold on the chain of the purse also added an accent that paired well with the gold buckle on the shoe strap, and my minimal gold necklace. I know they are tiny details but it really pops and makes the look come alive for me. I'm all about tiny details at heart!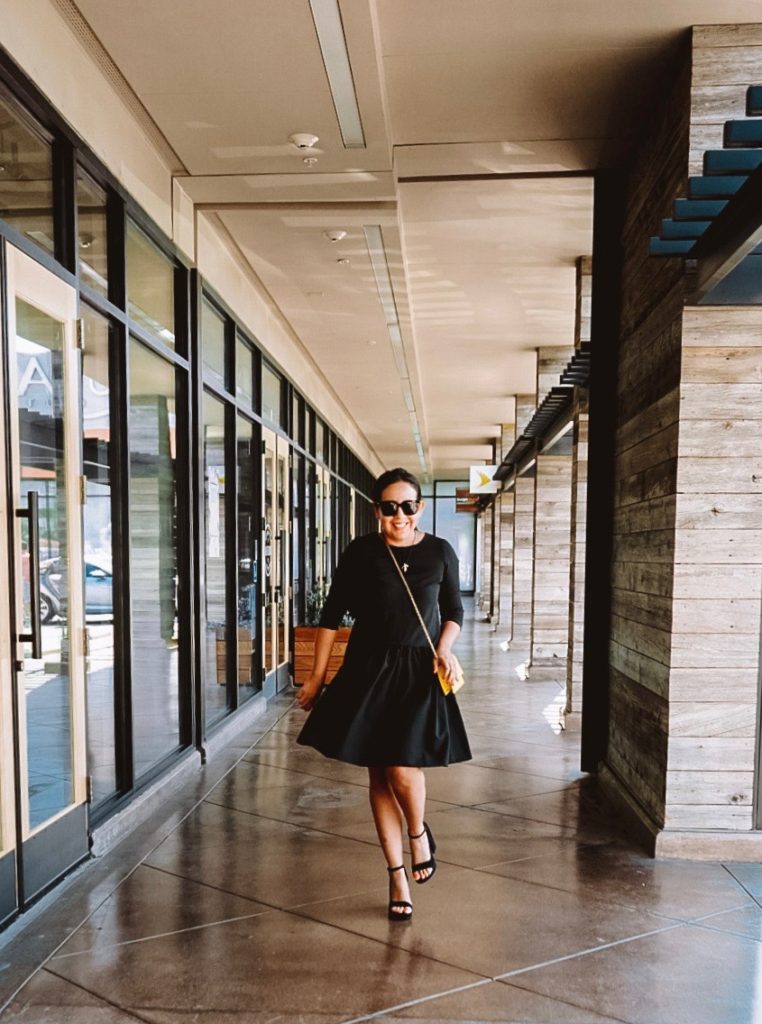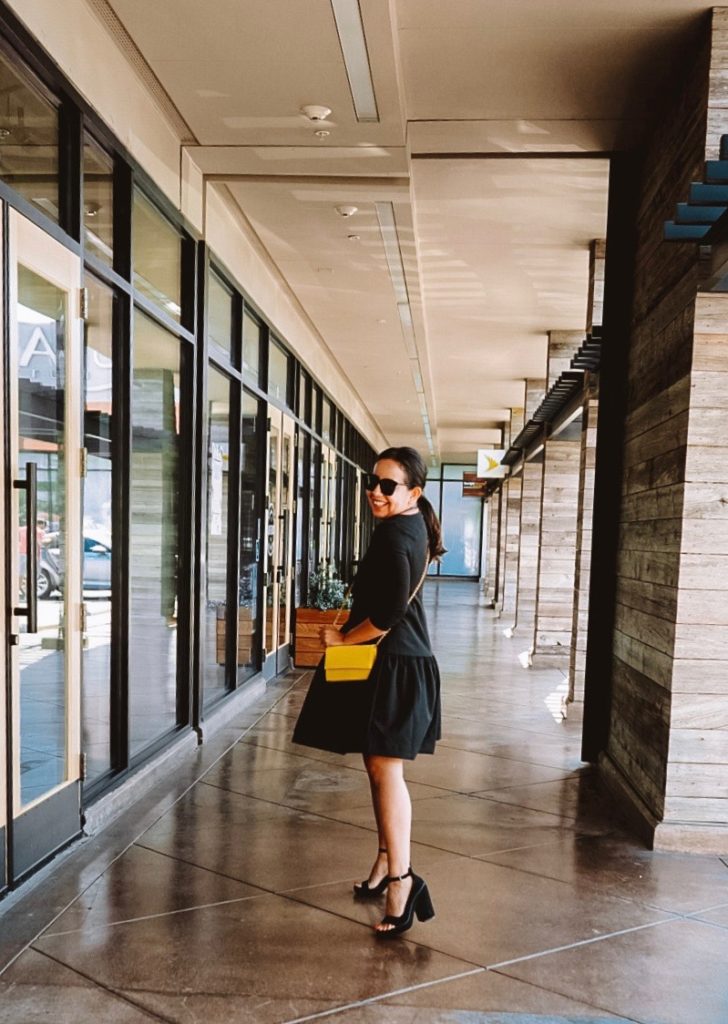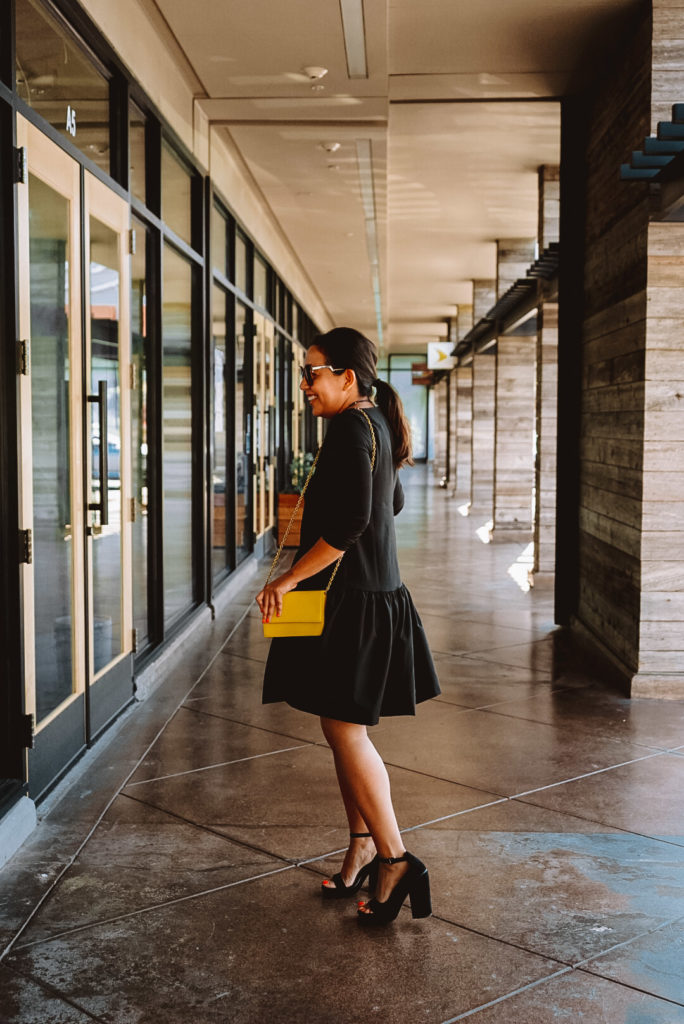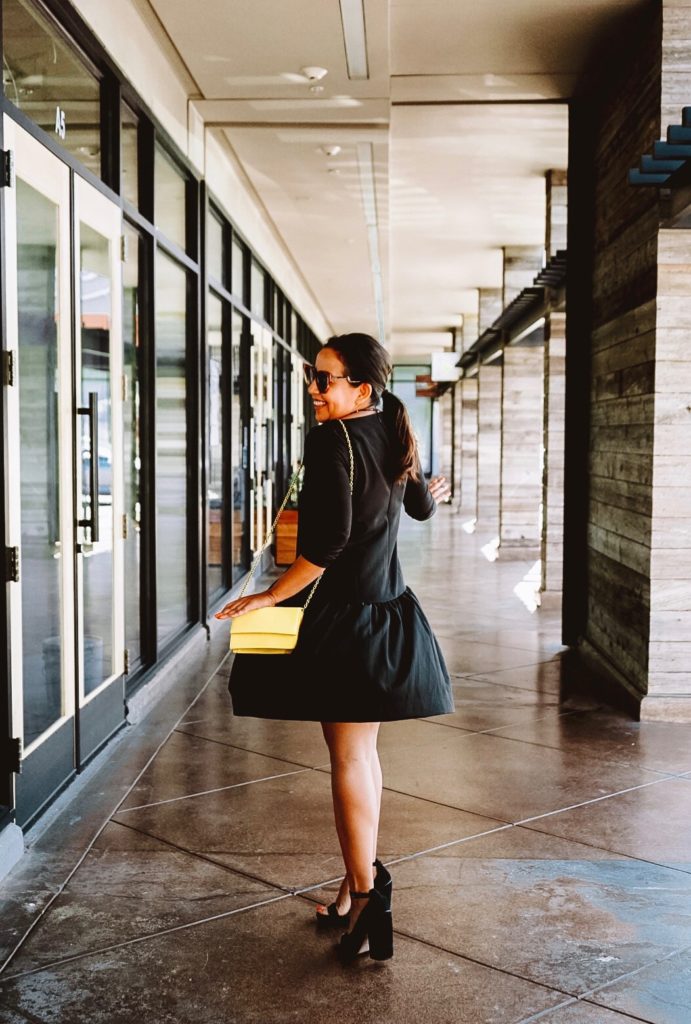 Dress: Kim and Proper//Yellow Cross Body Bag: JCrew//Heels:ZARA (similar here)
The Sophie met all my style wants! It's comfortable, versatile, classic, and chic. I am able to style it up or down depending on where I'm going. The tailoring is amazing, from the fitted top to the bouncy flared bottom. Also when I styled it up I felt a little like Audrey Hepburn, my style icon. :))
I highly recommend Kim and Proper to anyone looking for a bit of comfort and elegance wrapped into one. I have my eye on other amazing styles and colors from the shop! The styling possibilities are endless.
Hope you enjoyed my sporty to chic LBD styling, but most of all that I've inspired you to try doing it as well. Please let me know which look you preferred and how you would style it differently in the comments! What colors or jewelry would you use to change up the looks?
Get 20% OFF with Code: TANIA20 @ Kim and Proper
Cheers lovelies,
Tania
*This is a sponsored post. All thoughts and opinions about the product are my very own.