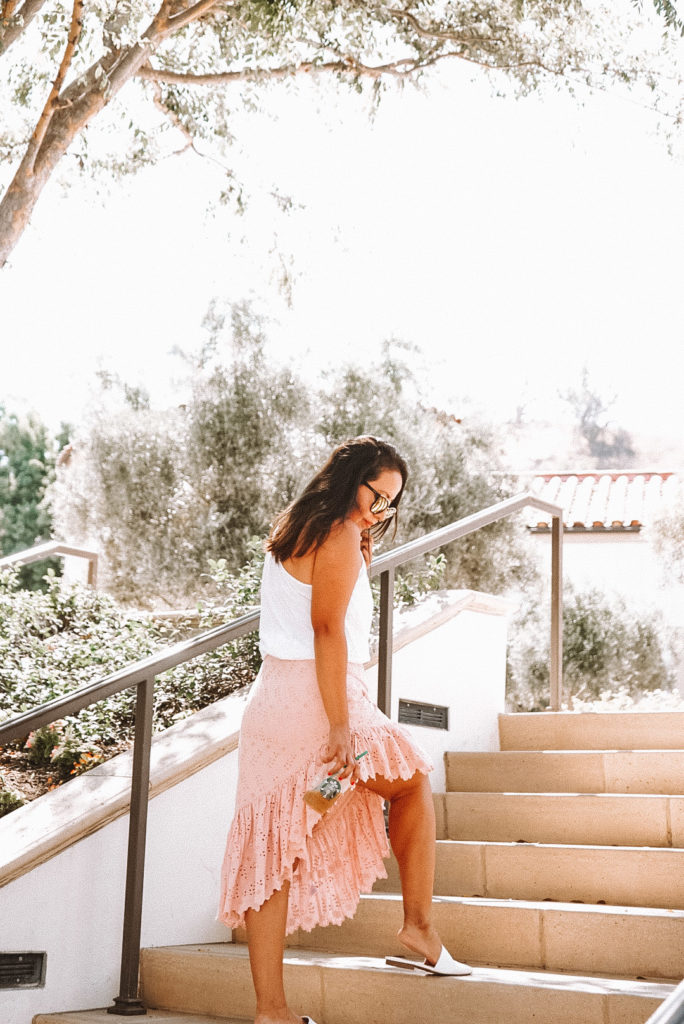 Hi everyone! How is this time of year going for you? Is the heat killing you on your part of the world or is it autumn already for you? It's kind of hard to be outdoors in Los Angeles right now unless you're near the water! I'm keeping cool while I'm out with a cold drink in my hand most of the time, and of course some cute skirts to walk in style. :))
Right now I'm drawn to Asymmetry in clothing. I love the fact that it's not perfectly cut. It captivates my attention and curiosity like nothing else.  I'm big or ruffles too lately and this skirt by Love Shack Fancy combines both trends perfectly! Read on to see my list of three reasons to embrace Asymmetrical design.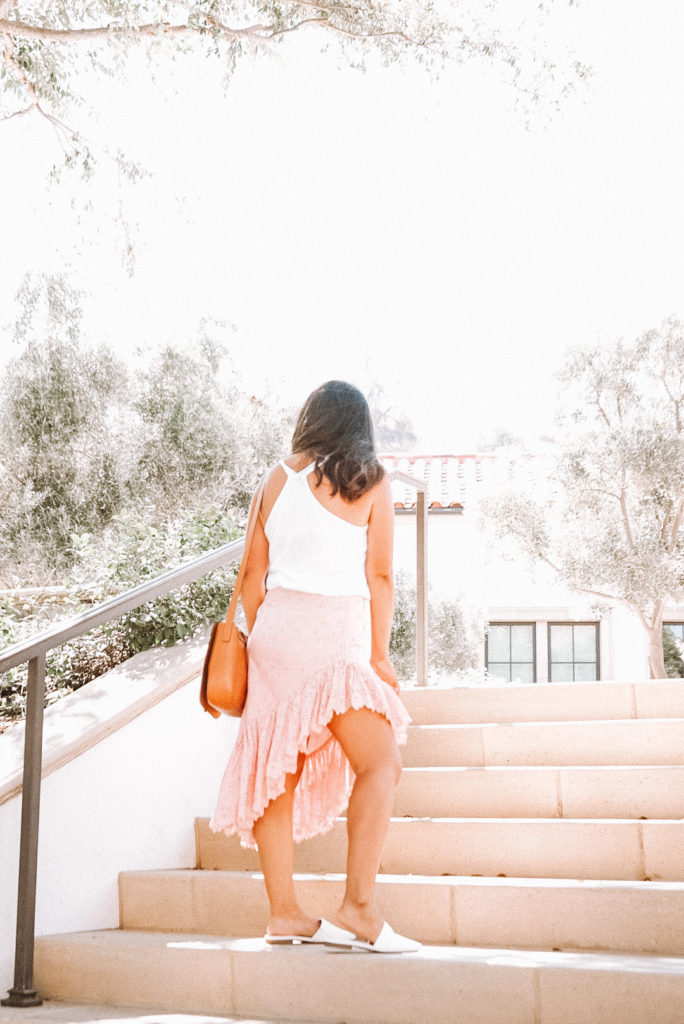 Reason One: Asymmetrical clothing is fun and flirty with a bit of more skin showing on one side of the body.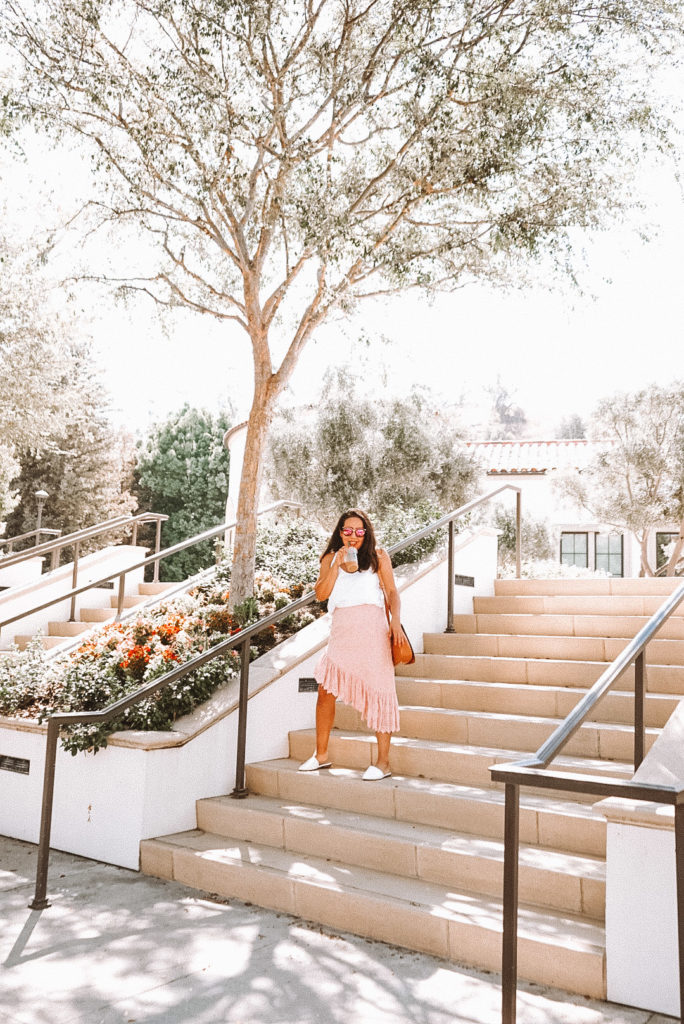 Reason Two: It is unique and steps outside the box of the typical straight hem or cut. You will definitely stand out from the crowd.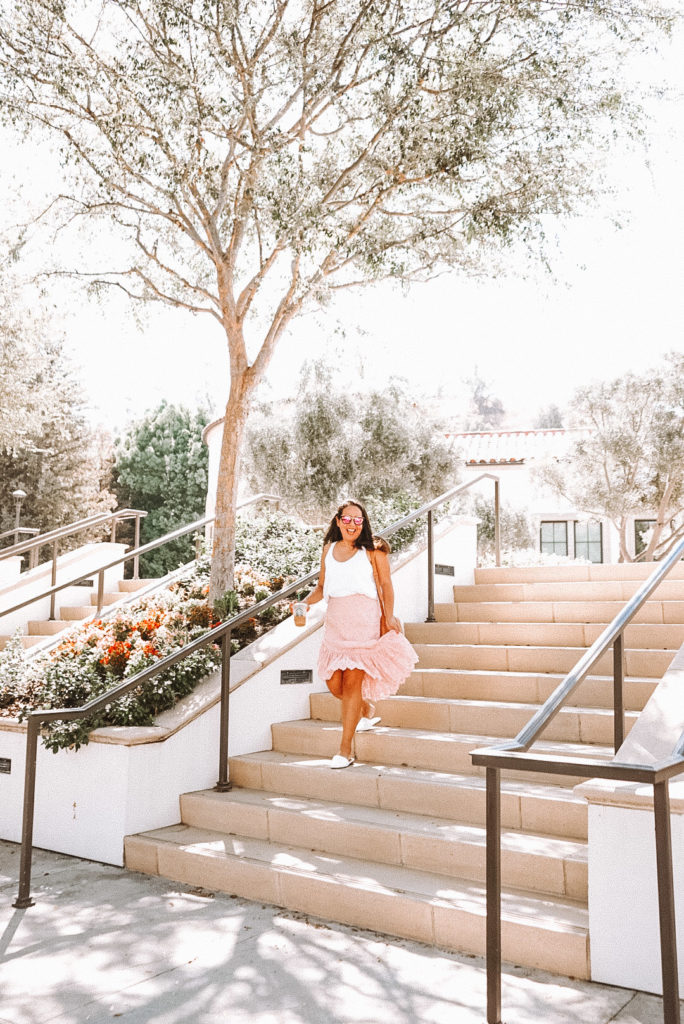 Reason Three: It adds a dramatic edge to your style, making it intriguing to look at.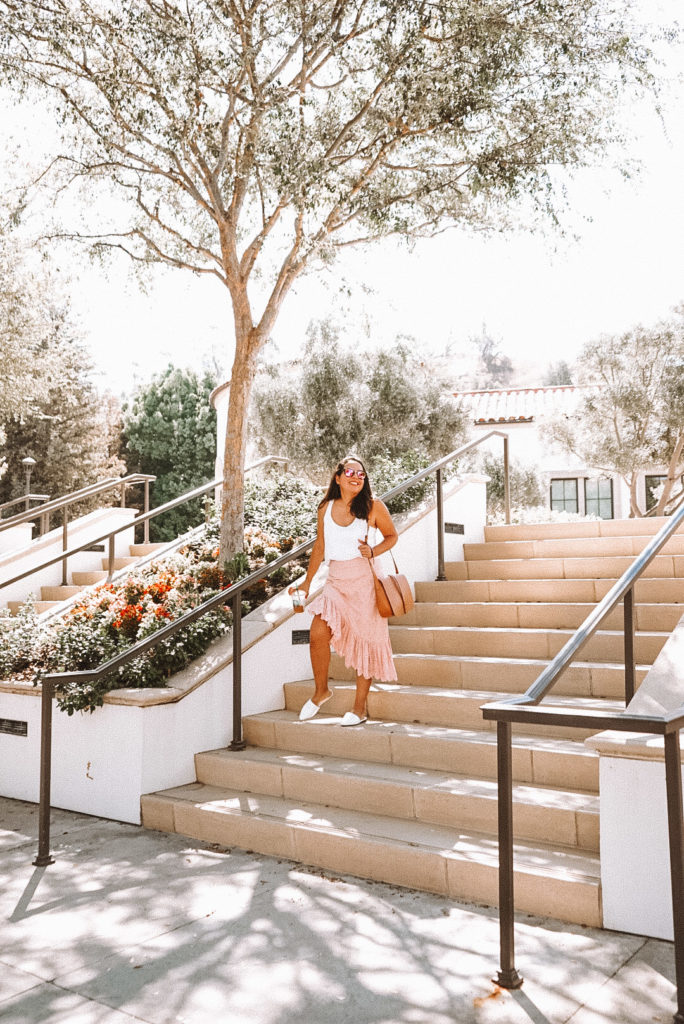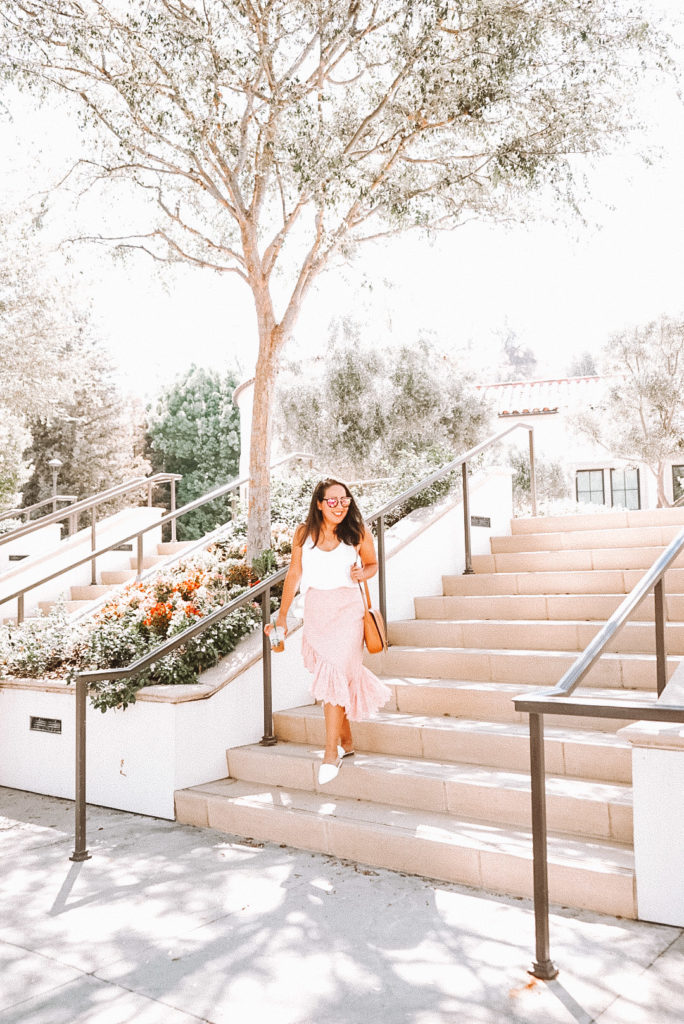 Skirt: Love Shack Fancy//Shoes: Target//Top and Bag: Gap (old)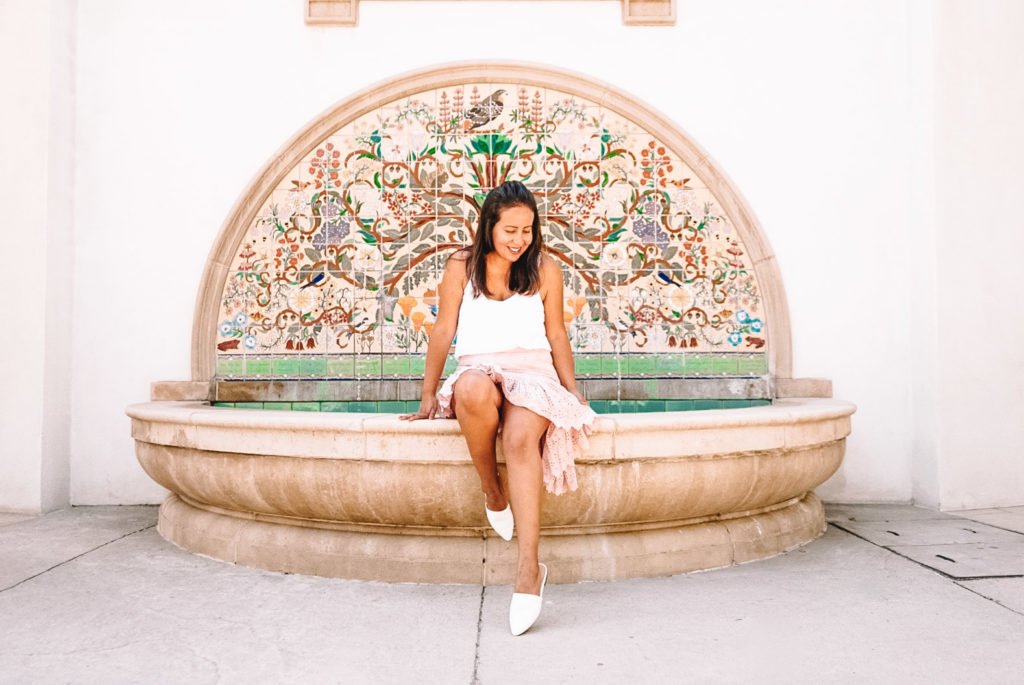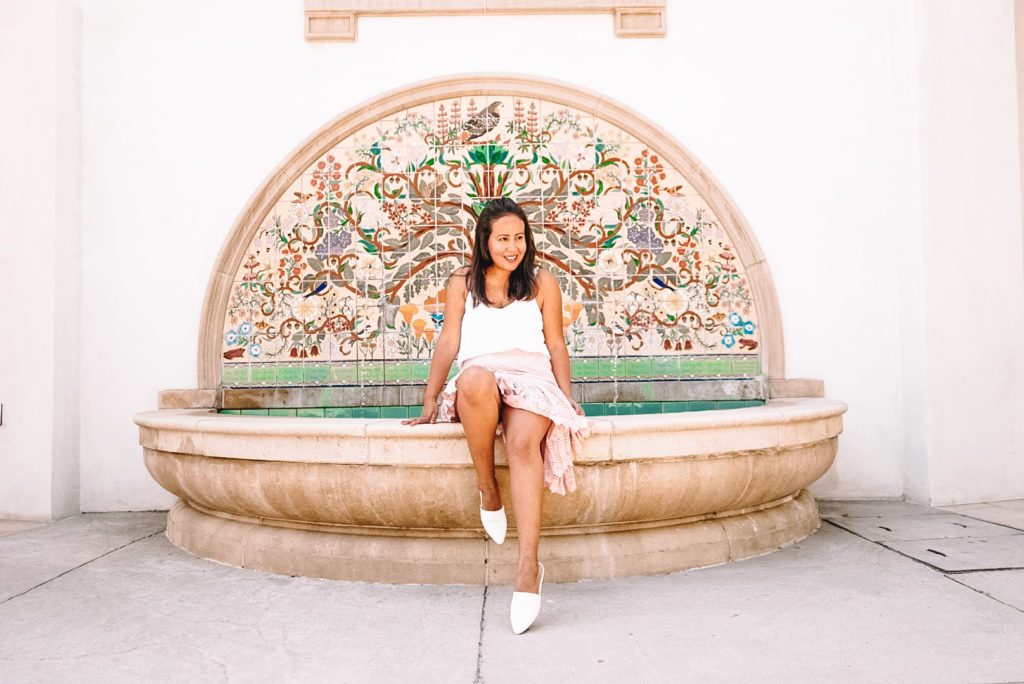 For me clothing is a work of art. I appreciate every cut, thread, and pattern like I would a master piece in a museum. Love this asymmetrical trend so much, not only for the reasons I listed above; but because it makes me feel light and carefree. An unconventional style for the girl that likes to live a little on the edge with a hint of fancy!
Cheers Friends,
Tania