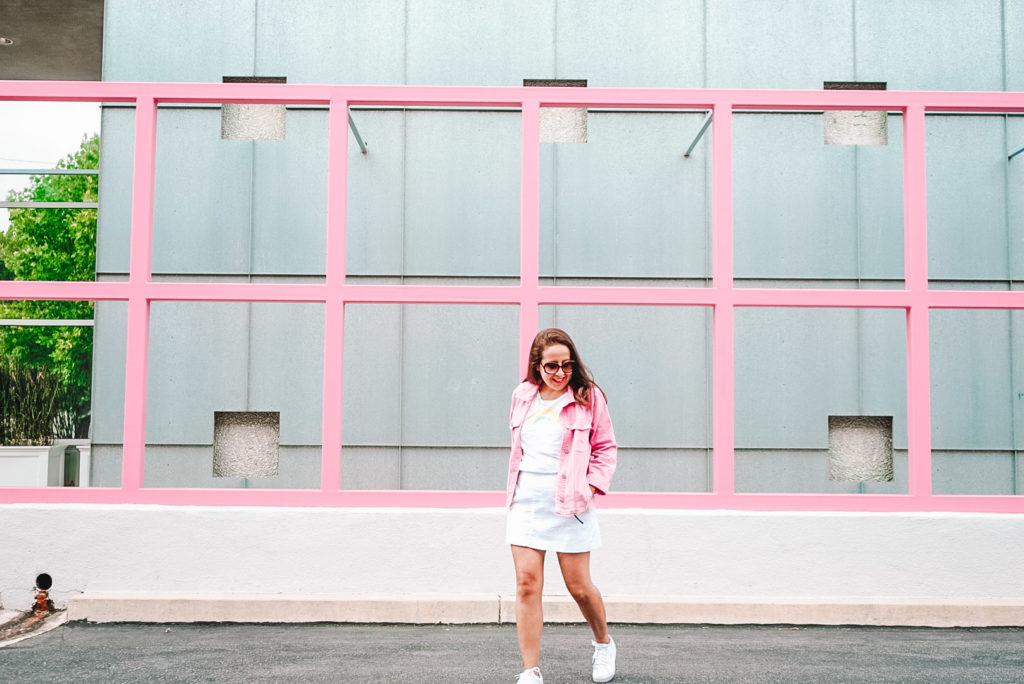 Pink power for October and bringing some awareness for breast cancer research. Pink packs a big punch! Maybe because it's a tint of the color red, you think? No mater what it has become a world known symbol for Breast Cancer Awareness. I for one love the color and that it is attached to such a great cause. Read on to see how you can contribute to the the cause, and feel awesome about it!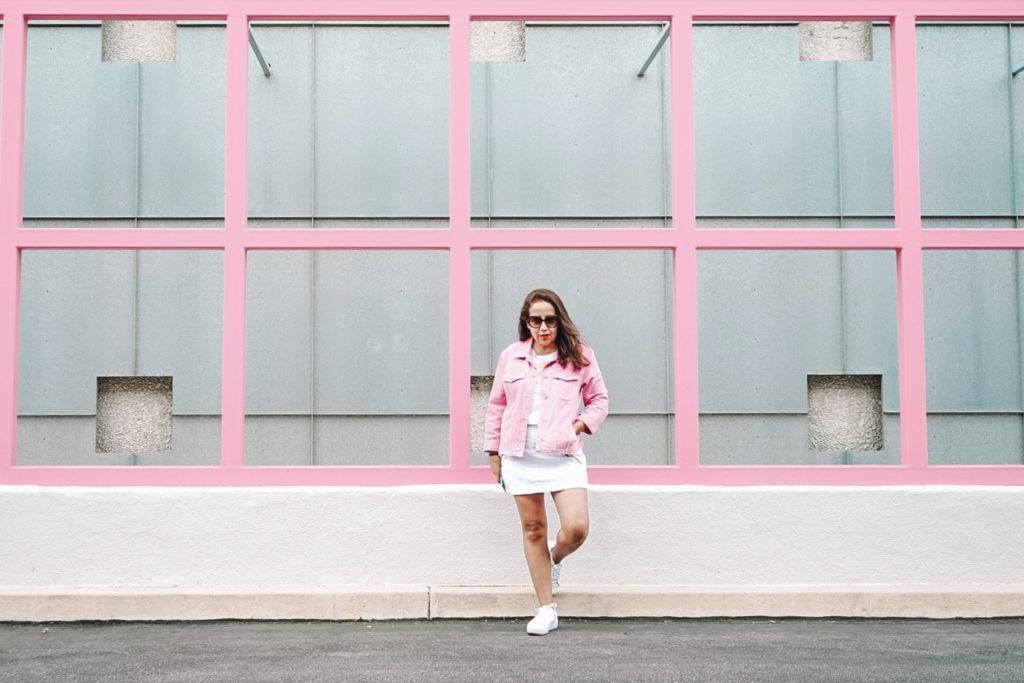 Jacket: Sanctuary Wild Cherry Denim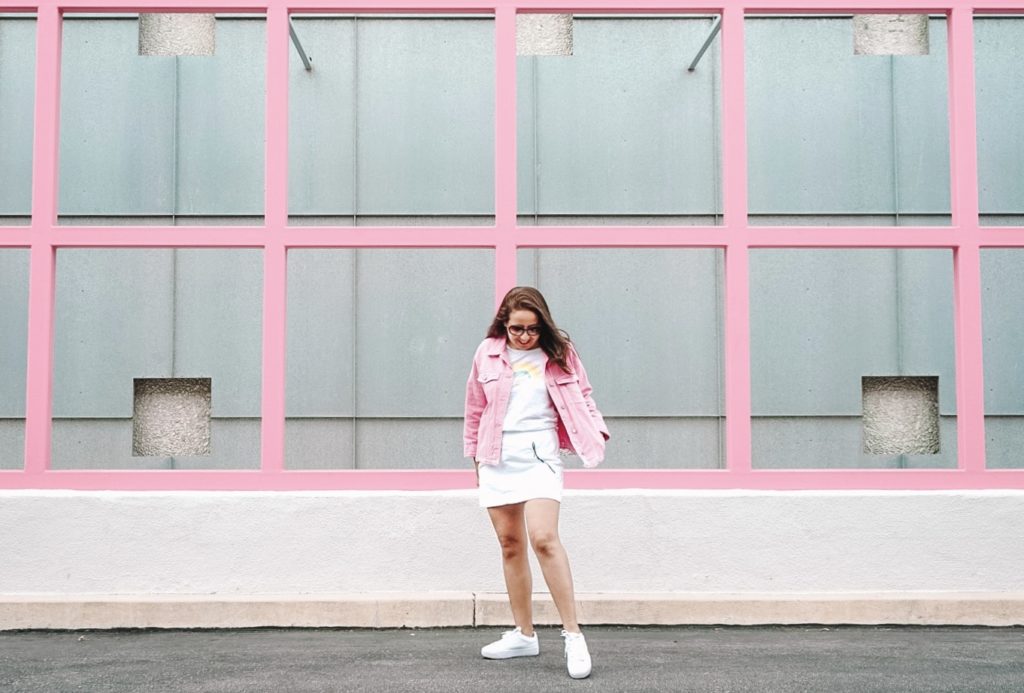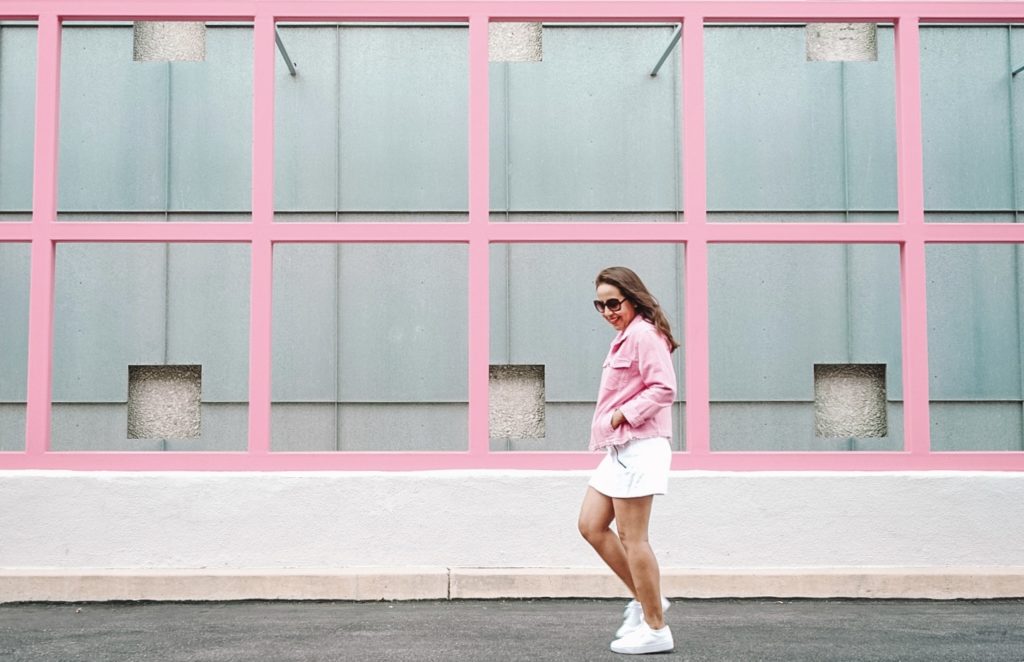 This jacket just went on sale for over 50% off ladies!! Linked above for ya. I know I'm looking to add more pink in my life. Seriously, I've been searching for the right pink pieces for a while now. If you know of any cool ones do let me know! I think pink and white are just the loveliest of combos, don't you?
I'm wearing this pink denim jacket to honor an awesome cause. I'm letting you know that you can get a helpful guide to the signs and symptoms of breast cancer sent directly into your inbox when you sign up for it at The National Breast Cancer Foundation, Inc.
You can also help out the foundation by donating to help women who can't afford to get their annual mammogram get the screening they need. Isn't that awesome? You can potentially help save a life!
Well, October is filled with so much goodness as you can see! Hope yours is coming along beautifully.
With Love,
Tania