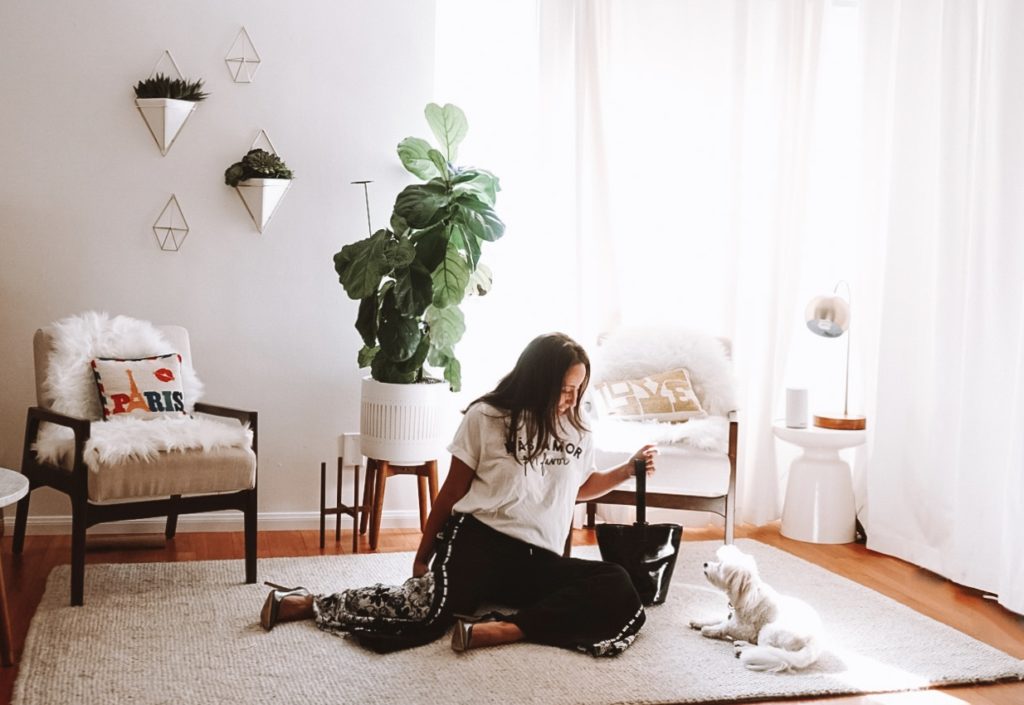 Sometimes you just have to get out of your comfort zone if you want to see growth in any area of your life. This year, like last year I made changes. For some reason or another I was afraid to make these changes in previous years. I changed jobs once again, I invested in professional photography editing tools, I reached out and made new blogger friends, and I decided to take riskier decisions when it comes to style.
I would have never tried these track pants in the past thinking they may look silly to some people, even though to me they are the most fun. Not only because they incorporate two styles that I love into one, but they have flare or that eye catching factor. Here's my daring look for this Fall season, with a hint of sporty and and a dash of chic. :))
Pants: MSGM (here and here)//Bag: Loeffler Randall (here and here)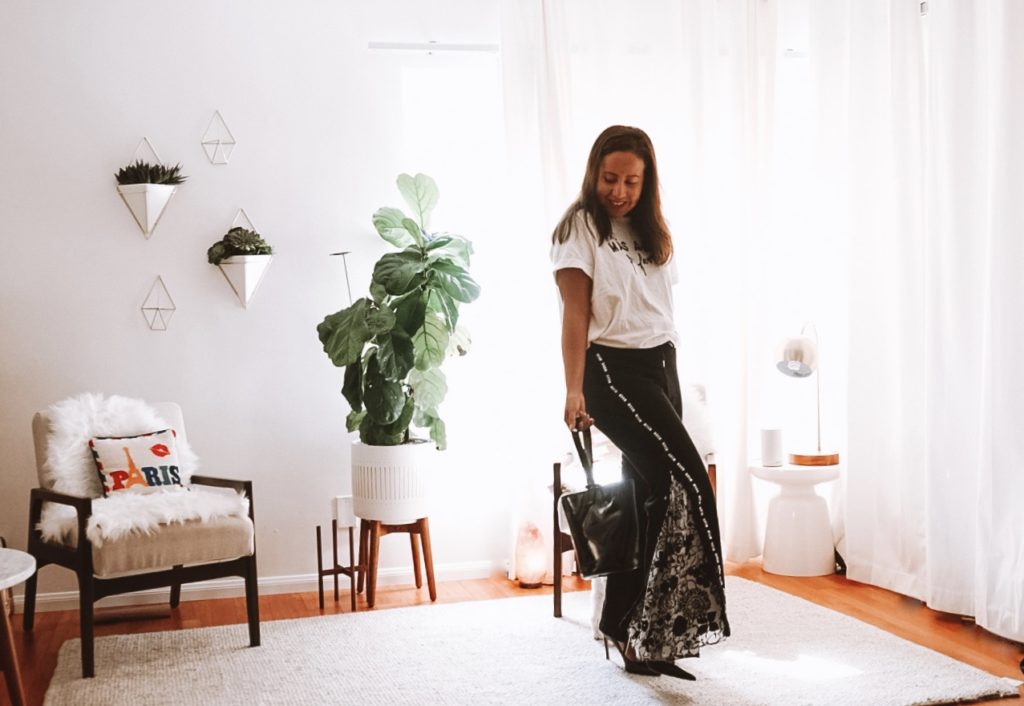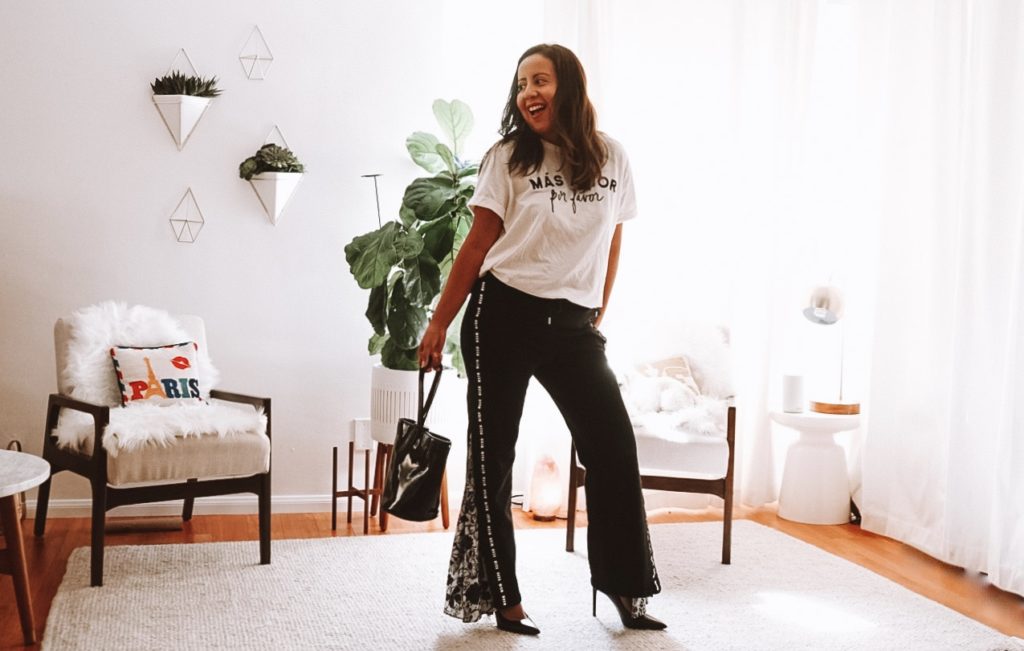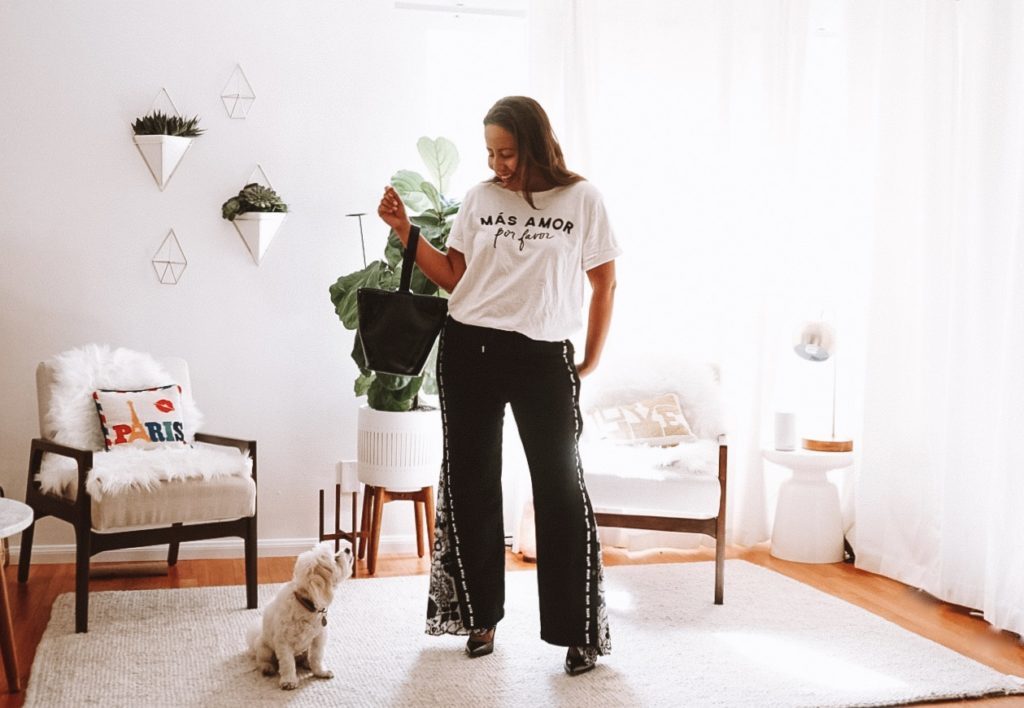 A little shopping update, which I'm trying to minimize as much as possible: I didn't shop for clothes or shoes for two whole months! Just recently I bought some cotton T's I needed and some undies :)) Feels great to save! Both pieces I linked for you are from Rent The Runway, so they were part of my one month membership. I loved trying it out. This helped me stay away from clothing stores and got me used to working with what I already had in my closet. I called it a shopping DETOX, lol!!! Don't get me wrong I love clothes, but I now shop a bit smarter than I used to. No more, "Oh that's so cute!" Which was followed by me picking up the item and walking to the cash register. Later realizing I really didn't need another pair of same color denim, shirt, dress, so on and so on. You know what I mean?
Style is what you make it! Have fun and restyle what's already in your closet. I am, and you will see many of the restyled outfits here this Fall.
I had fun wearing these one of a kind flared track pants! What are some things you've worn that were totally out of your norm, and made you get out of your comfort zone?
Much Love,
Tania