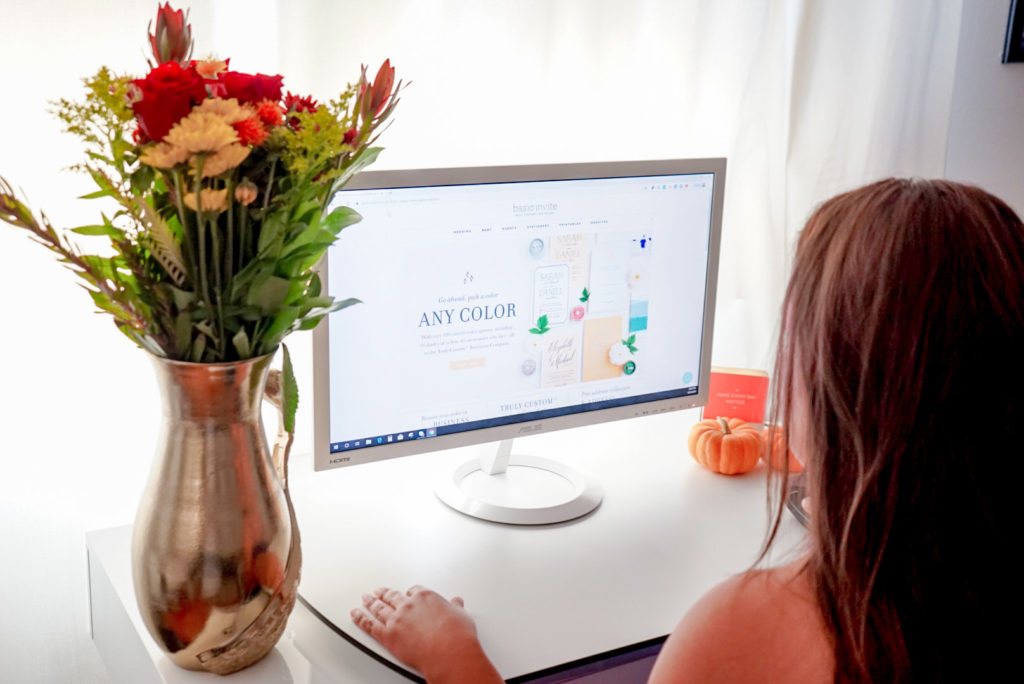 Hello lovelies! Yay to the Fall season finally here, which means Holiday celebrations are right around the corner right? I'm bringing you an introduction to Basic Invite stationery store just in time for the Holidays. They have so many cool Christmas card ideas, halloween party dinner invitations, Thanksgiving cards, and company holiday cards to choose from. I was contacted by them to take part in the full ordering experience on line. I was excited because I adore design, being able to customize my own cards sounded marvelous. I'm happy to report that it was a most enjoyable experience for me. Read on to find out why!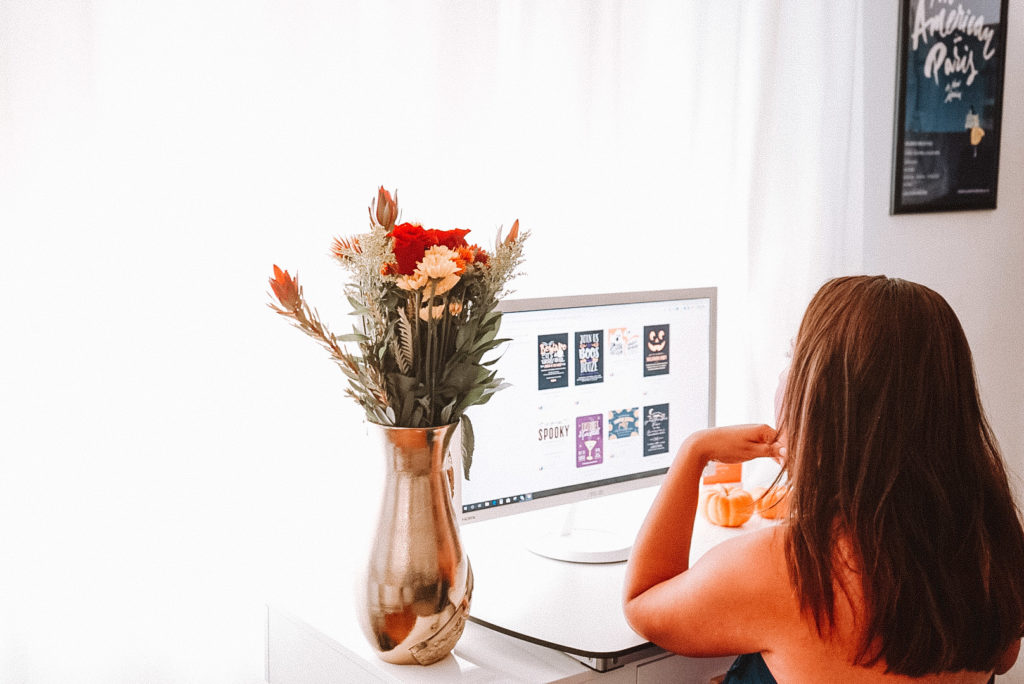 Here I am exploring the site. The Halloween Party invitations were the cutest things. From Jack-o-lanterns to ghosts, and fun spooky prints, the assortment of themed cards is wonderful.
I actually designed a Christmas card myself which included palm trees instead of your usual pine tree (get it? from L.A. so palm trees!) I also made a Thanksgiving invitation, which I loved customizing. I changed the colors or the font, and personalized it with mine and my sister's names. They were so much fun to create.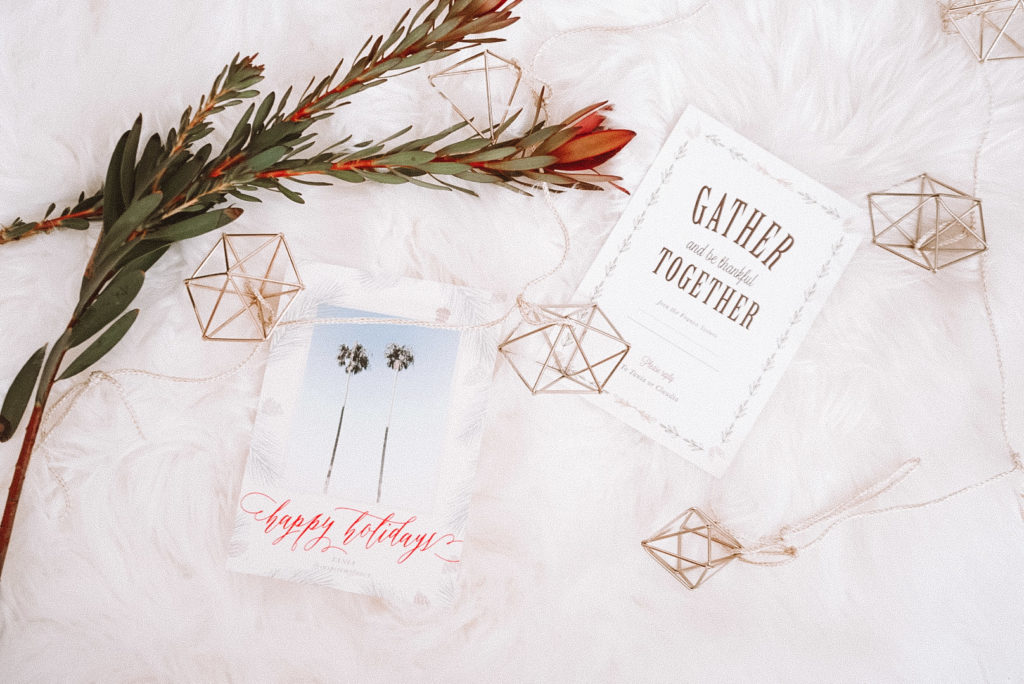 The Best Customizing Features
Basic Invite carries almost unlimited color choices on all cards with previews for you to see on the spot. This was one of my most favorite features of the ordering process because I love design. Colors set different moods for me and they are so important at conveying what I feel. So this feature made me love the site! They have 180 different color options for your designing pleasure. This alone sets them apart from other online stationary sites. See the color samples I was sent below! Really cool right?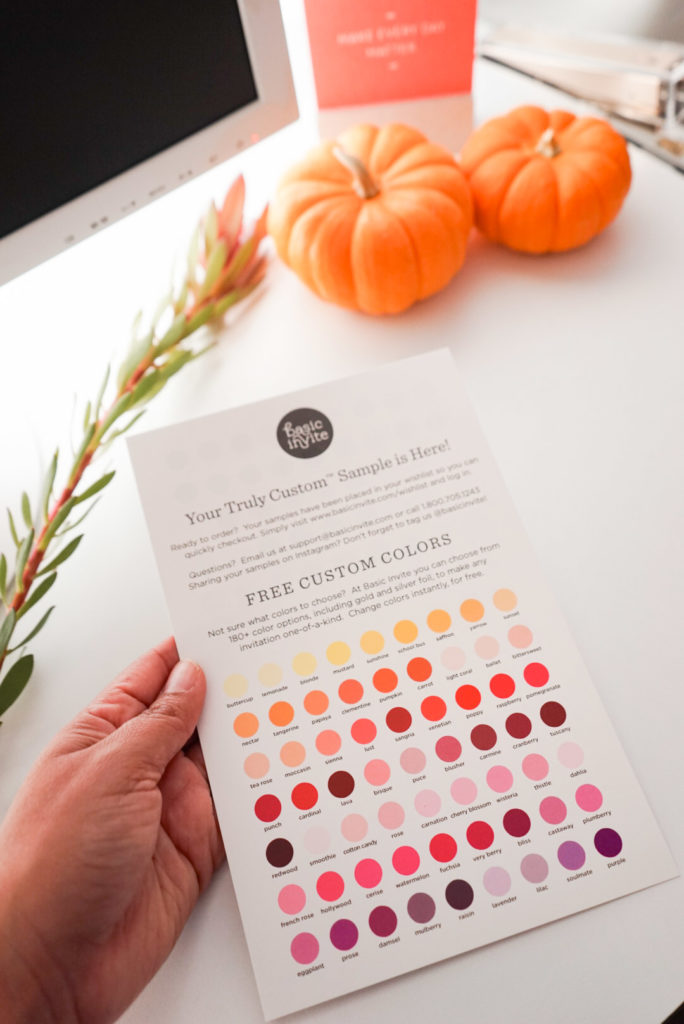 Another feature I loved was customizing the print size and being able to change the placement of the type. This was especially unique and thoughtful because the photographs that I used depicted certain elements that I did not want to be covered up by font. Being able to move the font allowed for the photograph to be the main focal point and the type served the purpose of conveying the message. As you can see I'm crazy about design!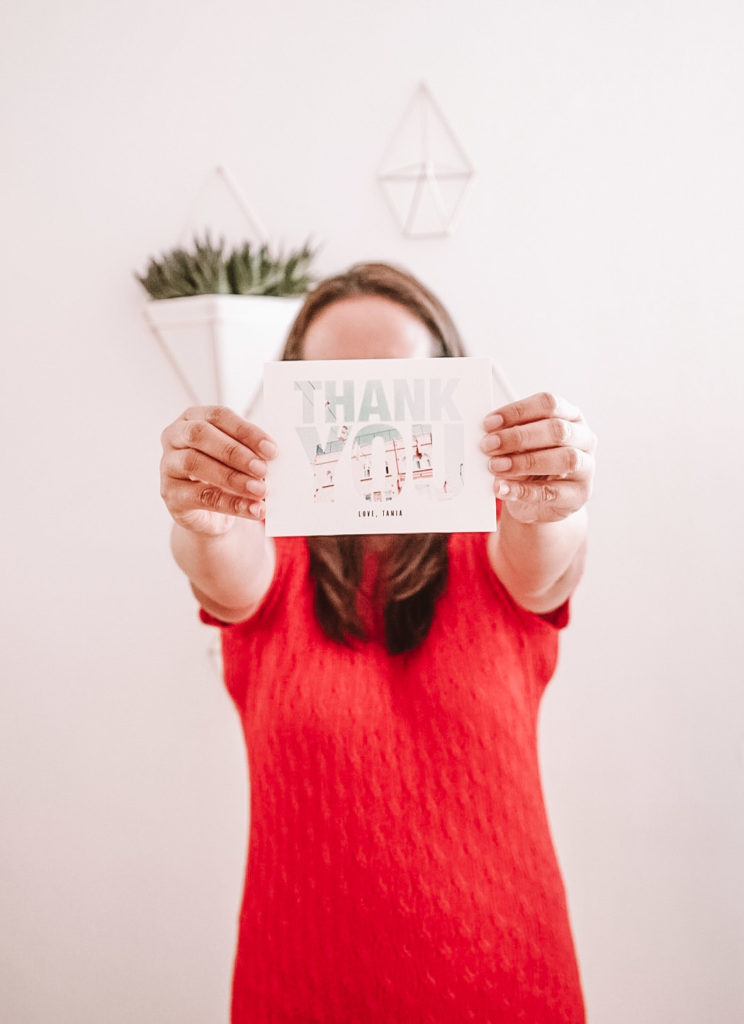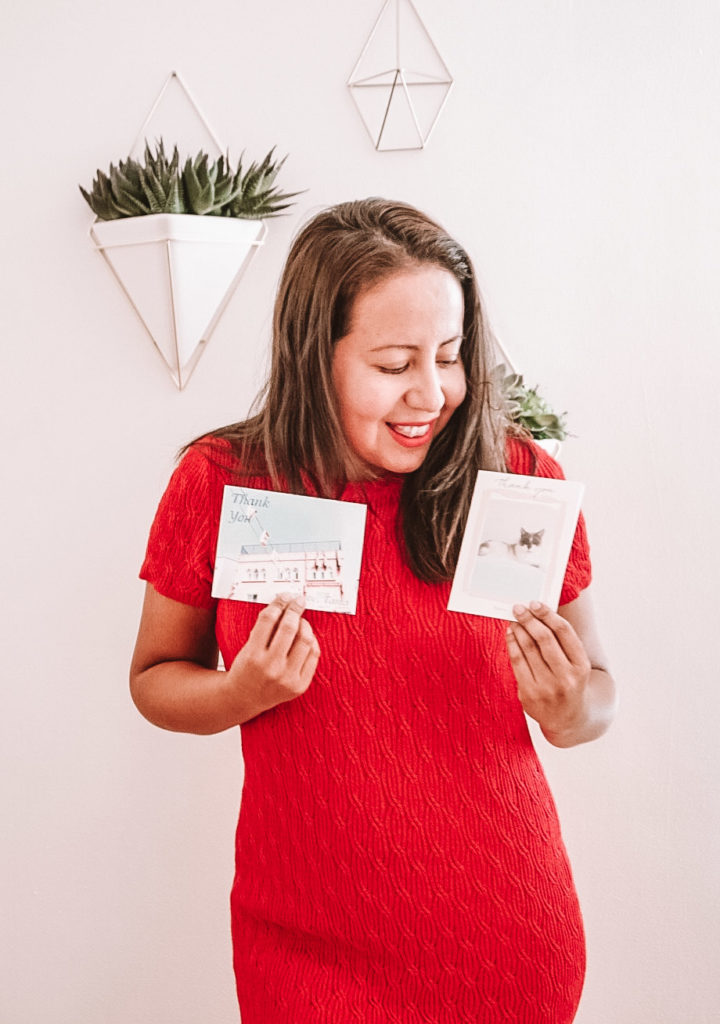 Uploading my own pictures to personalize my cards was the best. Since photography is one of my loves, I chose to use photos depicting my city of Los Angeles to customize my Thank You cards! Of course I also had to add my kitty Mimi to one of my cards because she is just the prettiest thing!
Mailing stationery is my preferred way of saying thank you to friends and family. I think it's such a special way to show my appreciation of a kind gesture. Customizing stationary adds a little more thought and gratitude I think! Being able to use my own pictures to design the cards made them extra special for me. What do you think?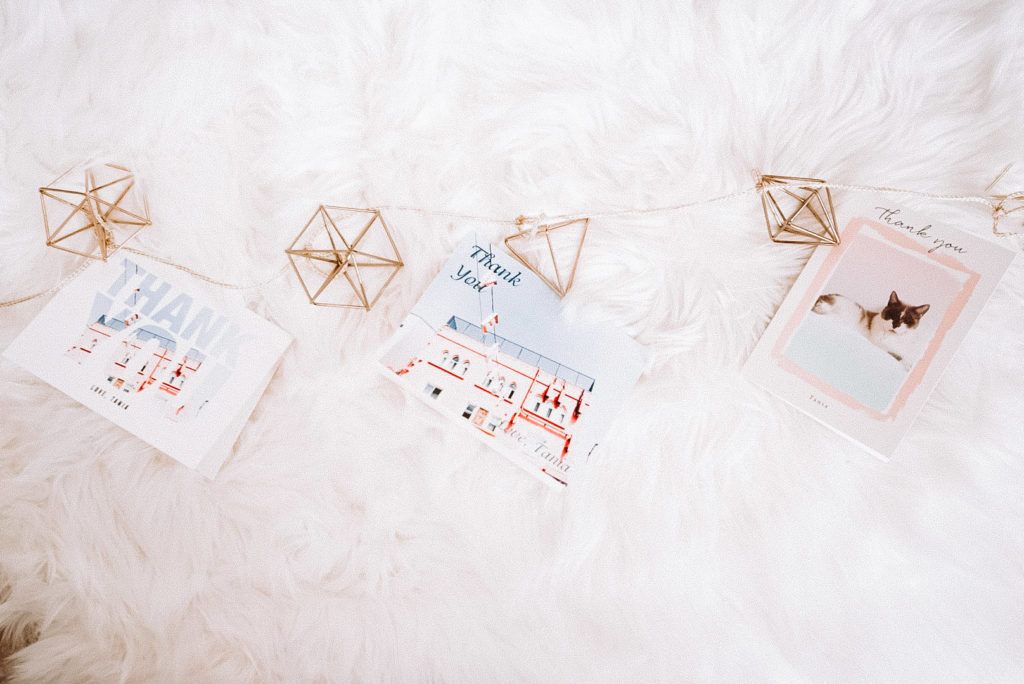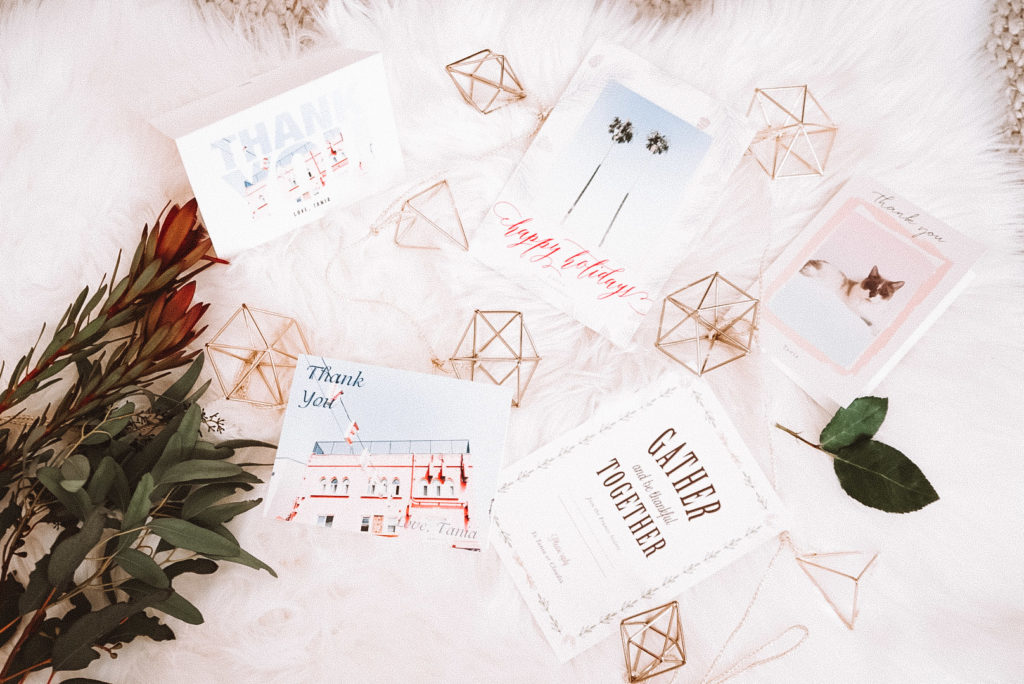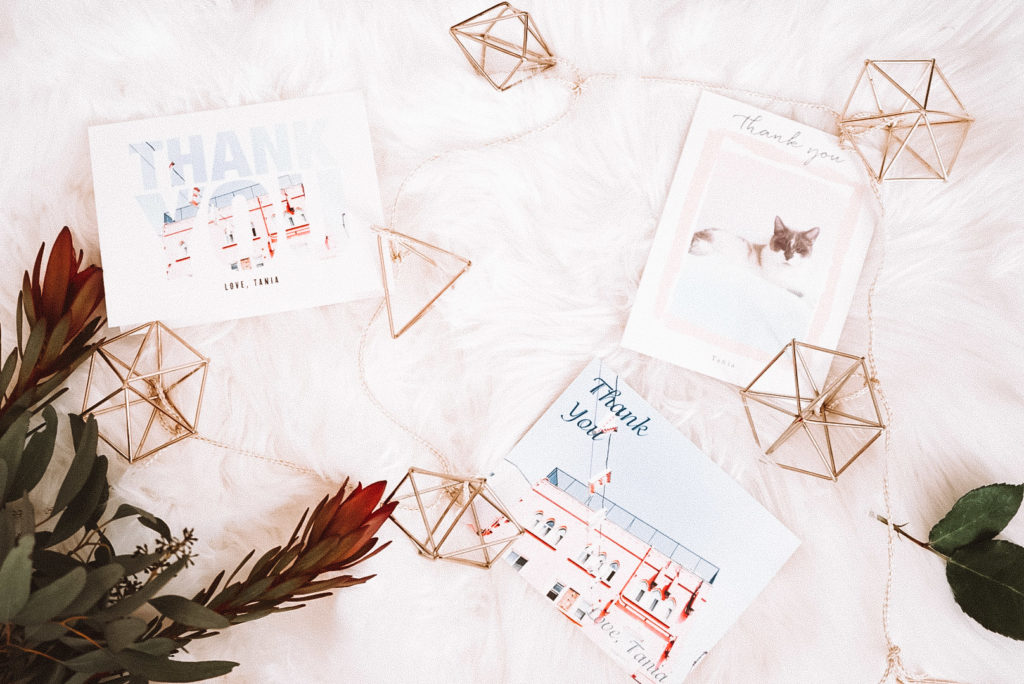 Do you have any special Holiday party planning to do? My sister has been throwing a Holiday party for our closest friends for a few years now.  We have also been known to put together Friendsgiving and Galentines parties! Basic invite is one site that I will keep up my sleeve for these occasions.
Guess what? Right now Basic Invite is offering you 30% off all stationary orders with coupon code holl30 
You may visit the site at Basic Invite
or
 Instagram, Twitter, Pinterest and Facebook
@basicinvite
Much Love, 
Tania 
*This is a sponsored post, all thoughts and opinions regarding products featured are my very own.