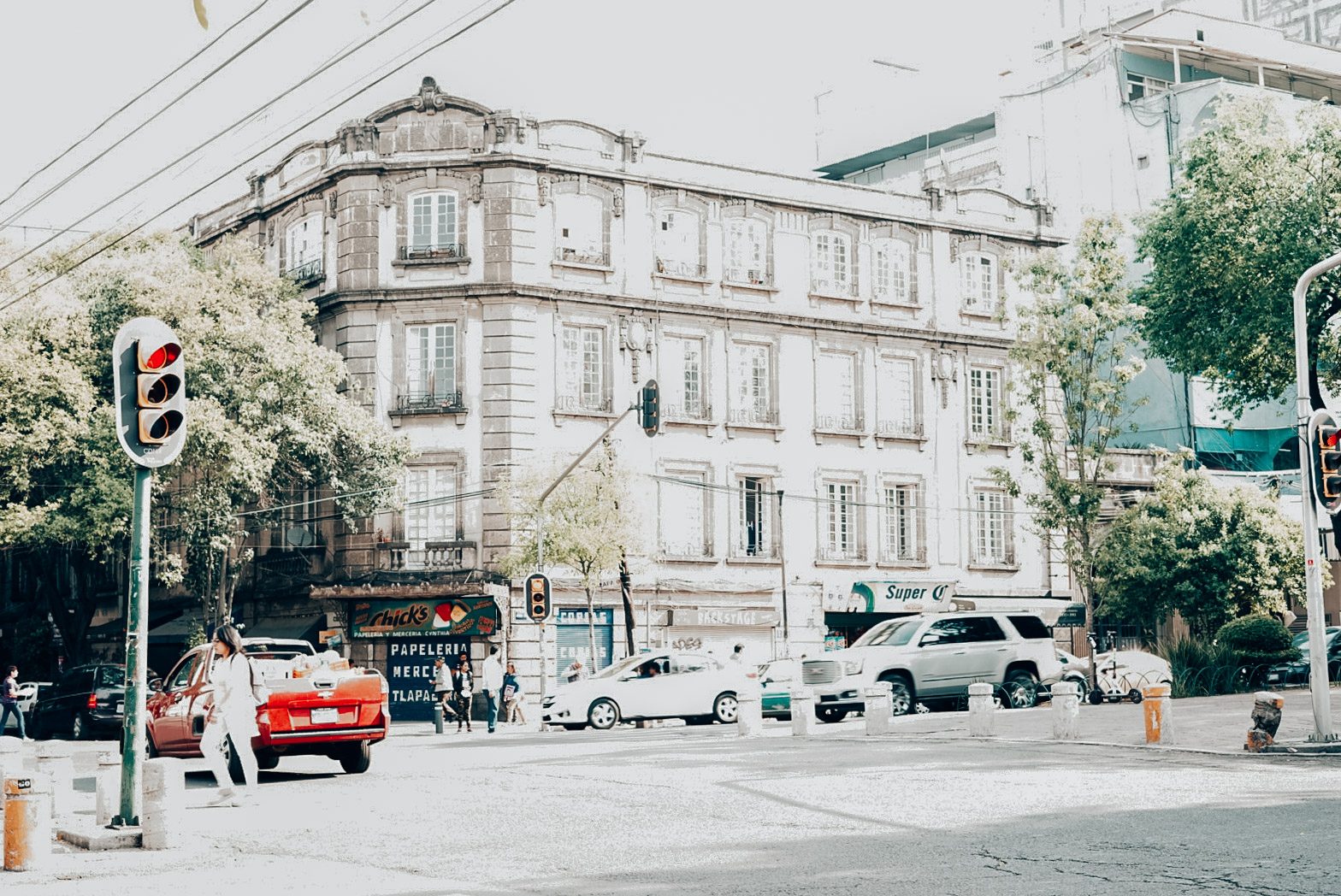 This year my sister invited on a trip to Mexico City with some friends. She had been there with my mom about a year ago and made it sound incredibly fun. I thought, why not? She booked a stay at an Airbnb in Roma Norte which is part of the Cuauhémoc borough in Mexico City.
When I think of Roma Norte now I think of rich culture, beautiful architecture, and amazing food +night life! Doesn't that sound amazing? Oh let me not forget the wonderful coffee shops! The city is also known as a hipster city filled with young professionals, as well as entrepreneurs. You can find boutiques selling native embroidery inspired garments, along with modern edgy sophisticated styles. The mix for me was incredible!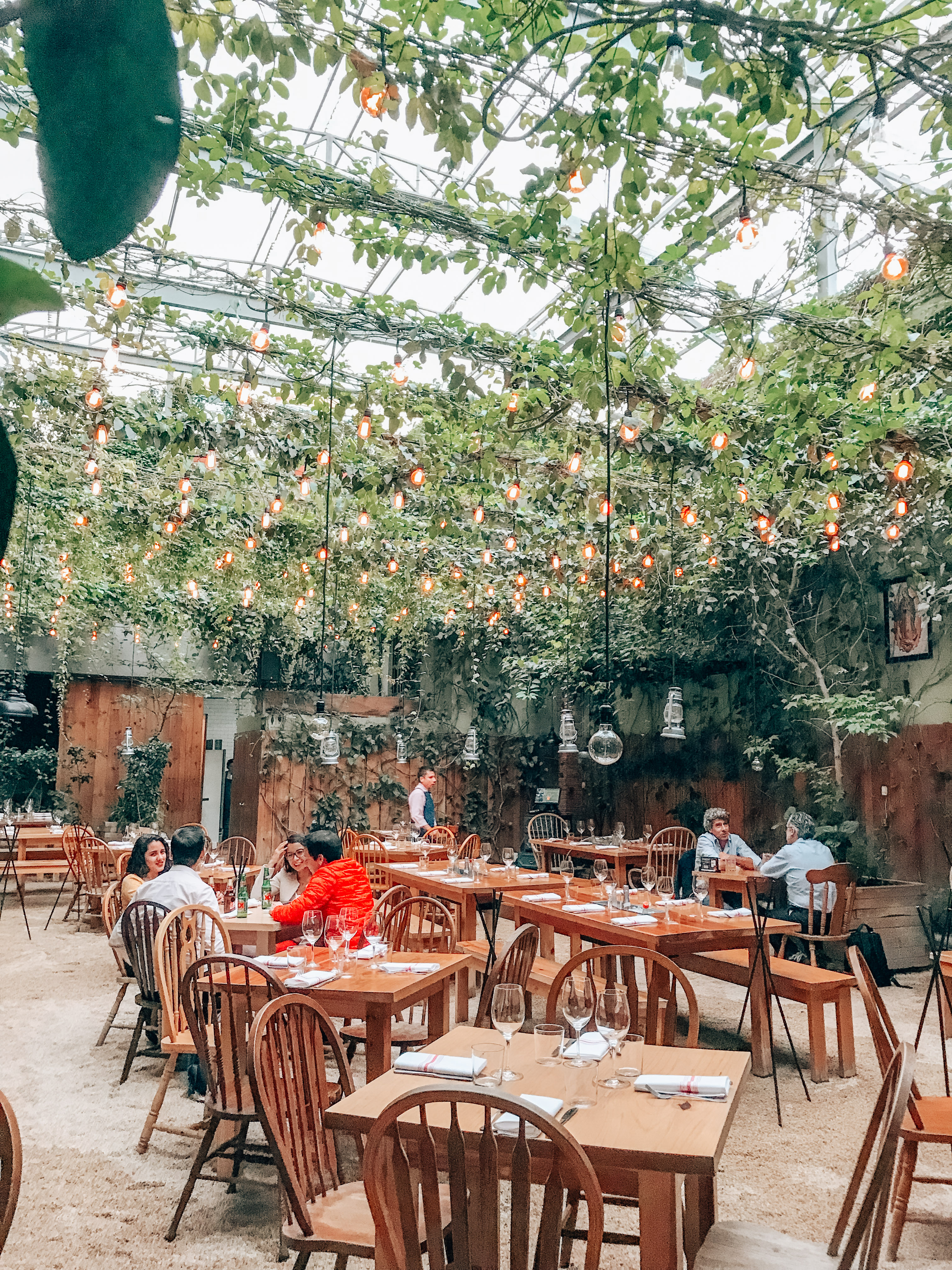 Roma has a fantastic culinary scene. You will find streets lined with tons and tons of restaurants, and cafes. All you have to do is ask the locals or look up best places for whatever it is you're looking for. You will not be disappointed. The best part is that prices are low, so your pesos will go a long way! You get the fine dining experience at half the price you would in the U.S. comparably.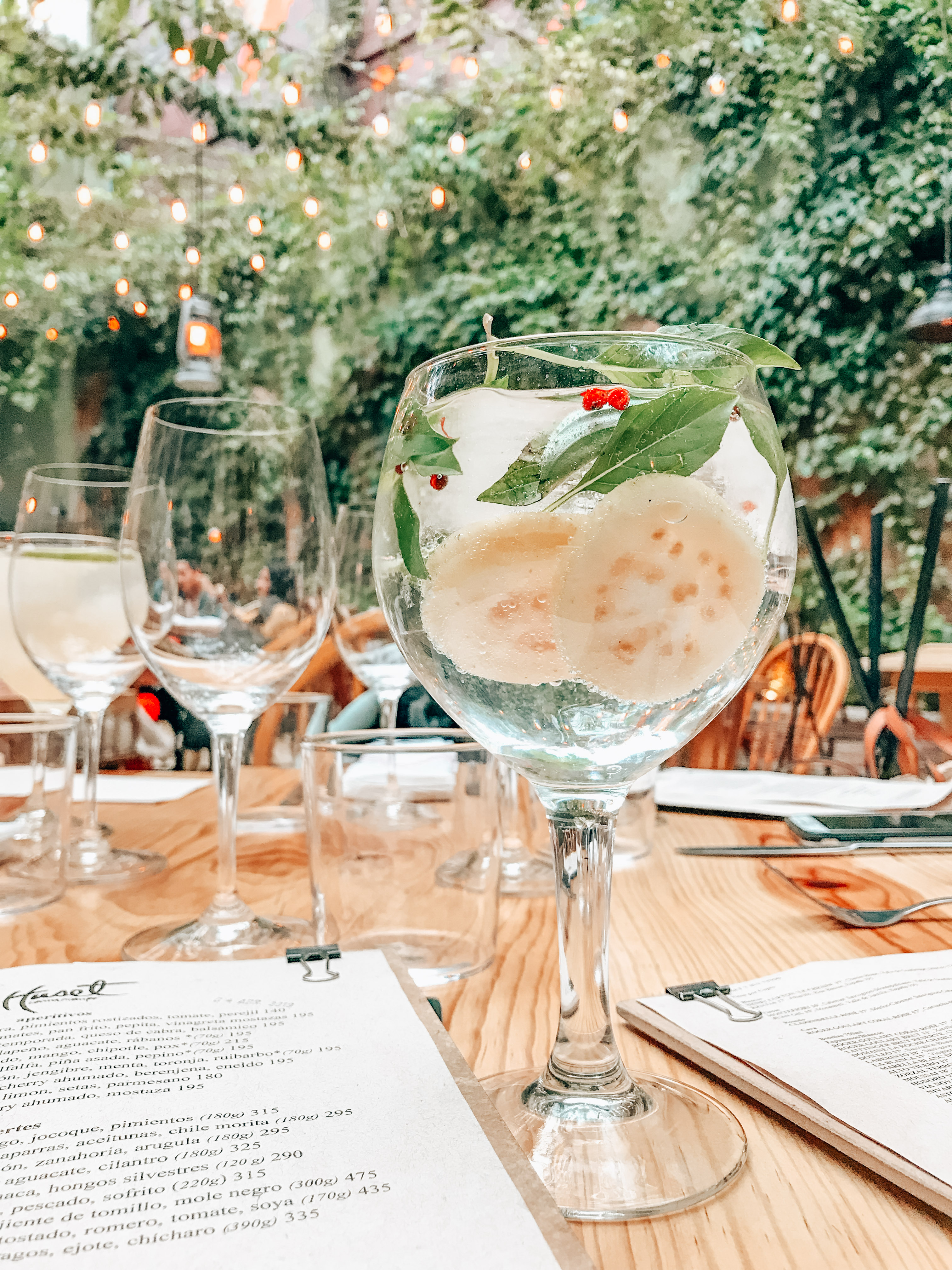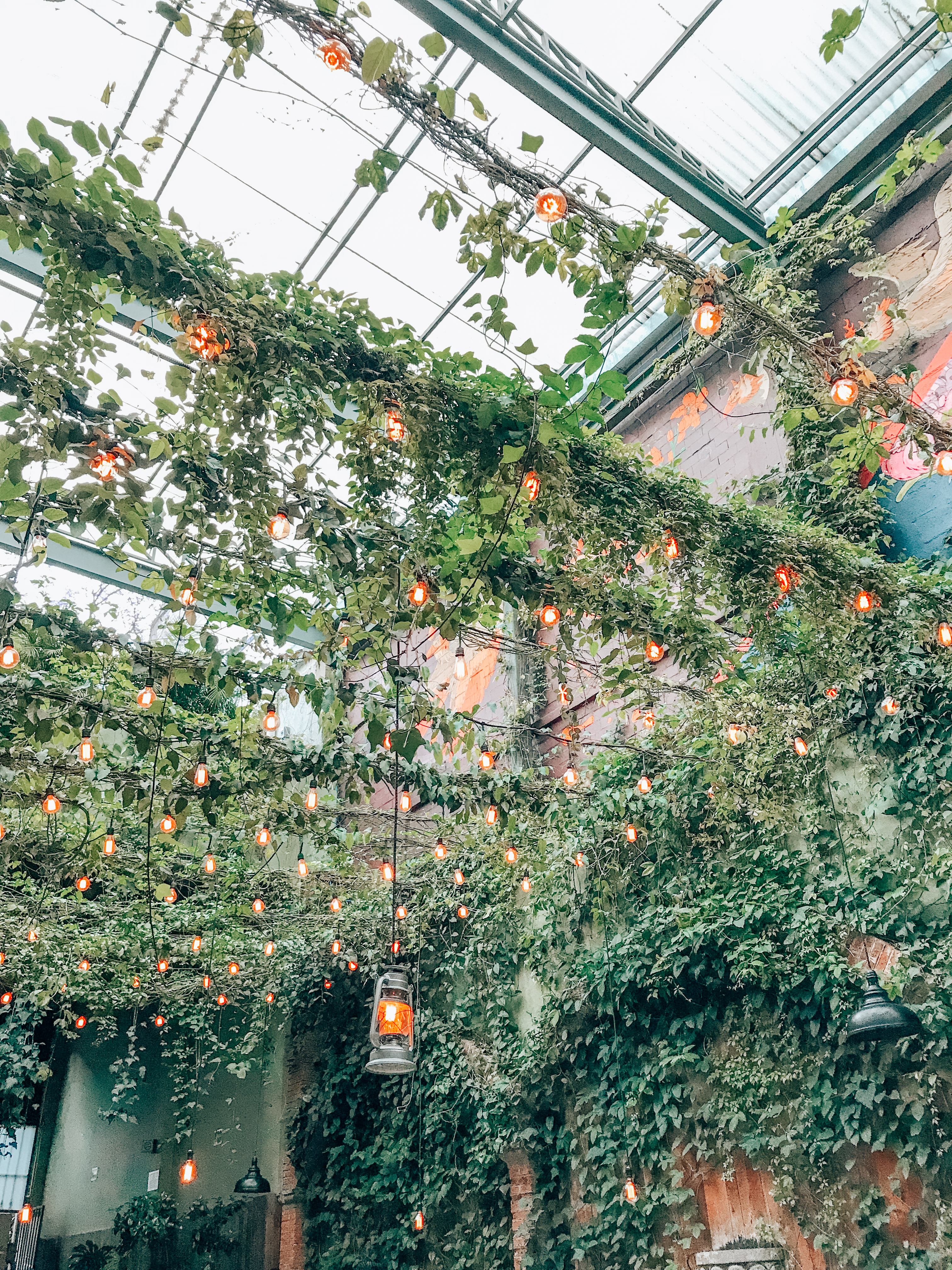 I enjoyed eating the Pulpo a la parilla (octopus on the grill), along with other dishes my friend and sister ordered. My favorite was my dish, as a sea food lover I have to say the octopus was cooked just right and the side lentils and chiles that accompanied it were a great compliment to the dish.
My overall experience at Huset was very enjoyable. I would highly recommend making a reservation if you plan to go for dinner because it's a very popular restaurant. :))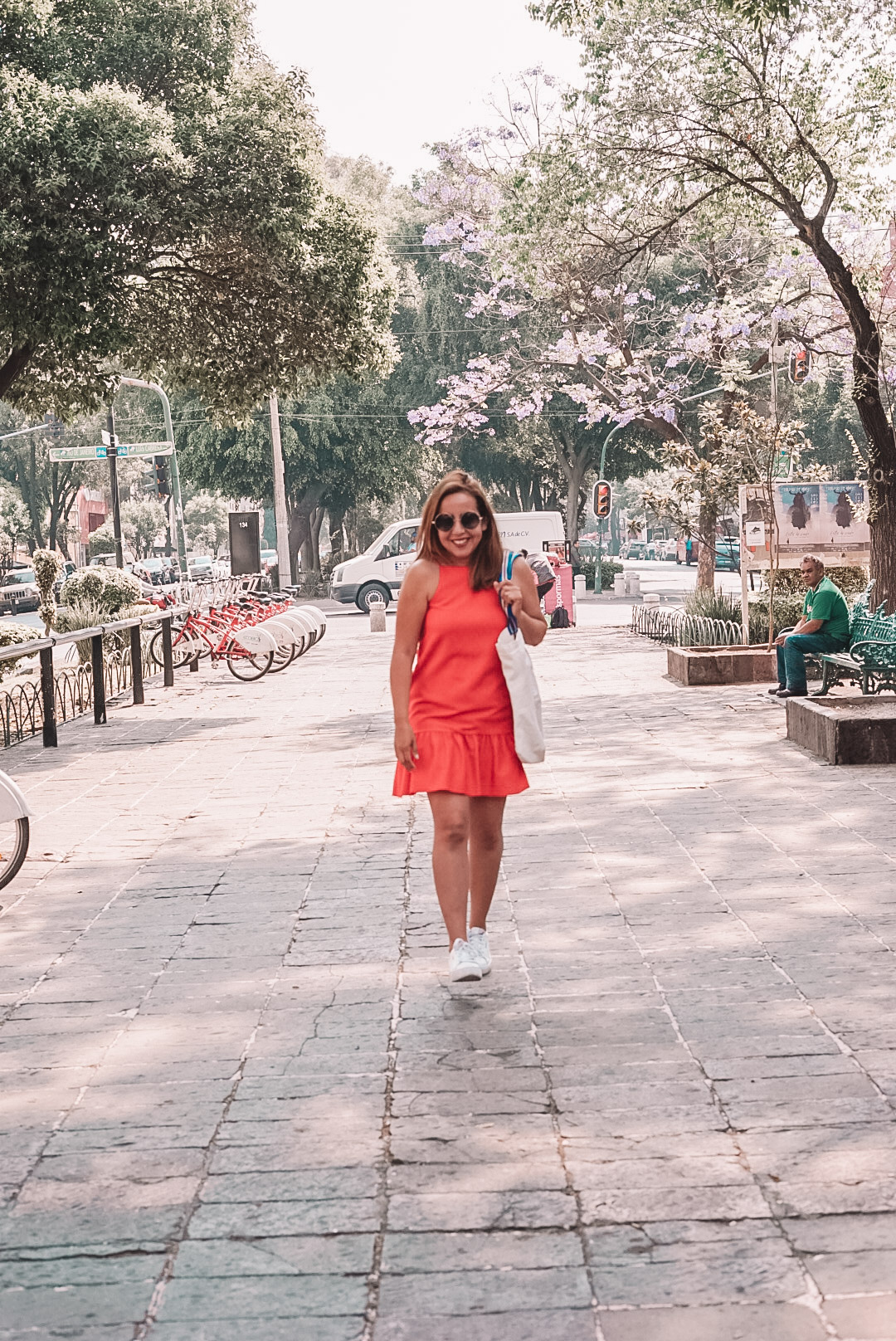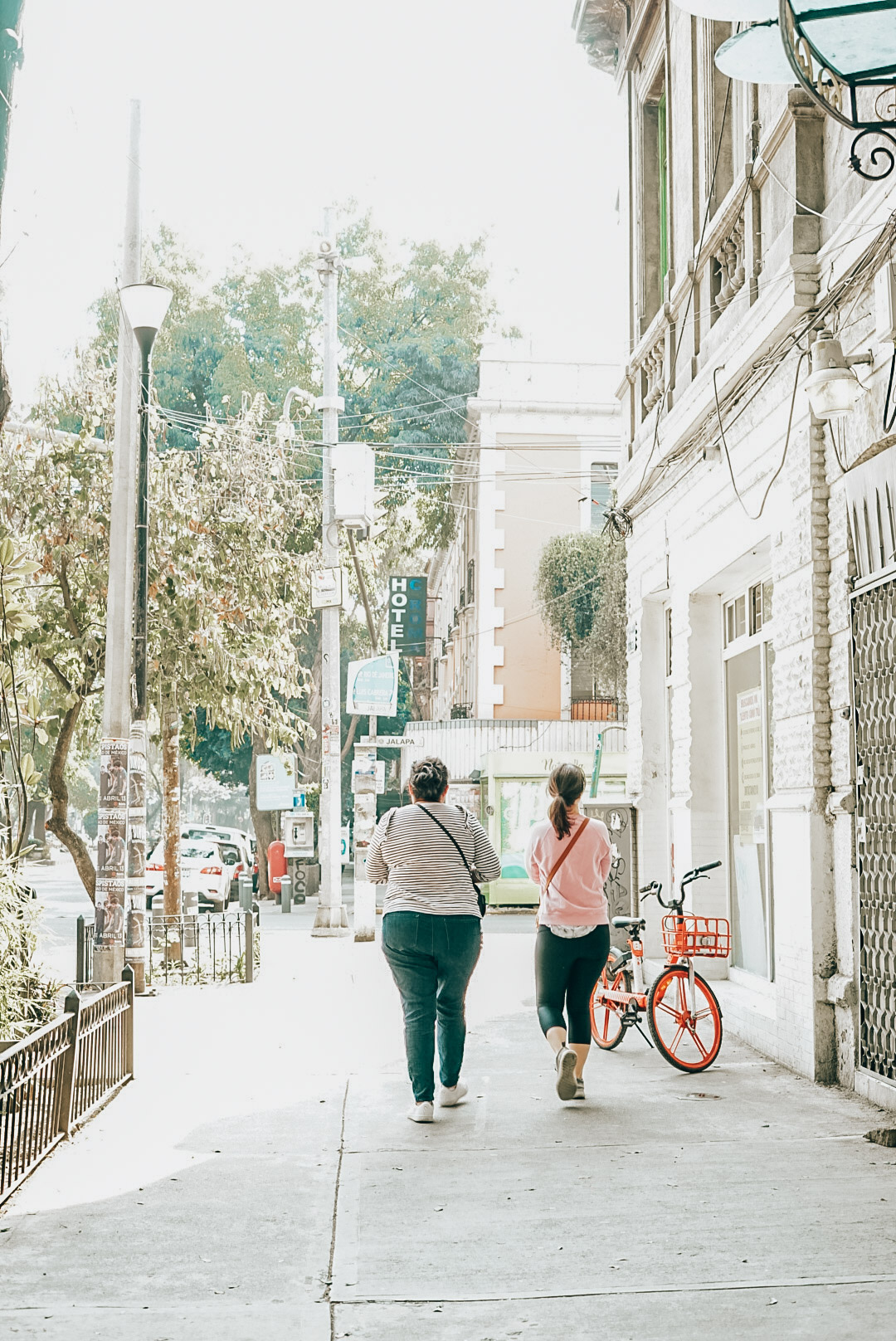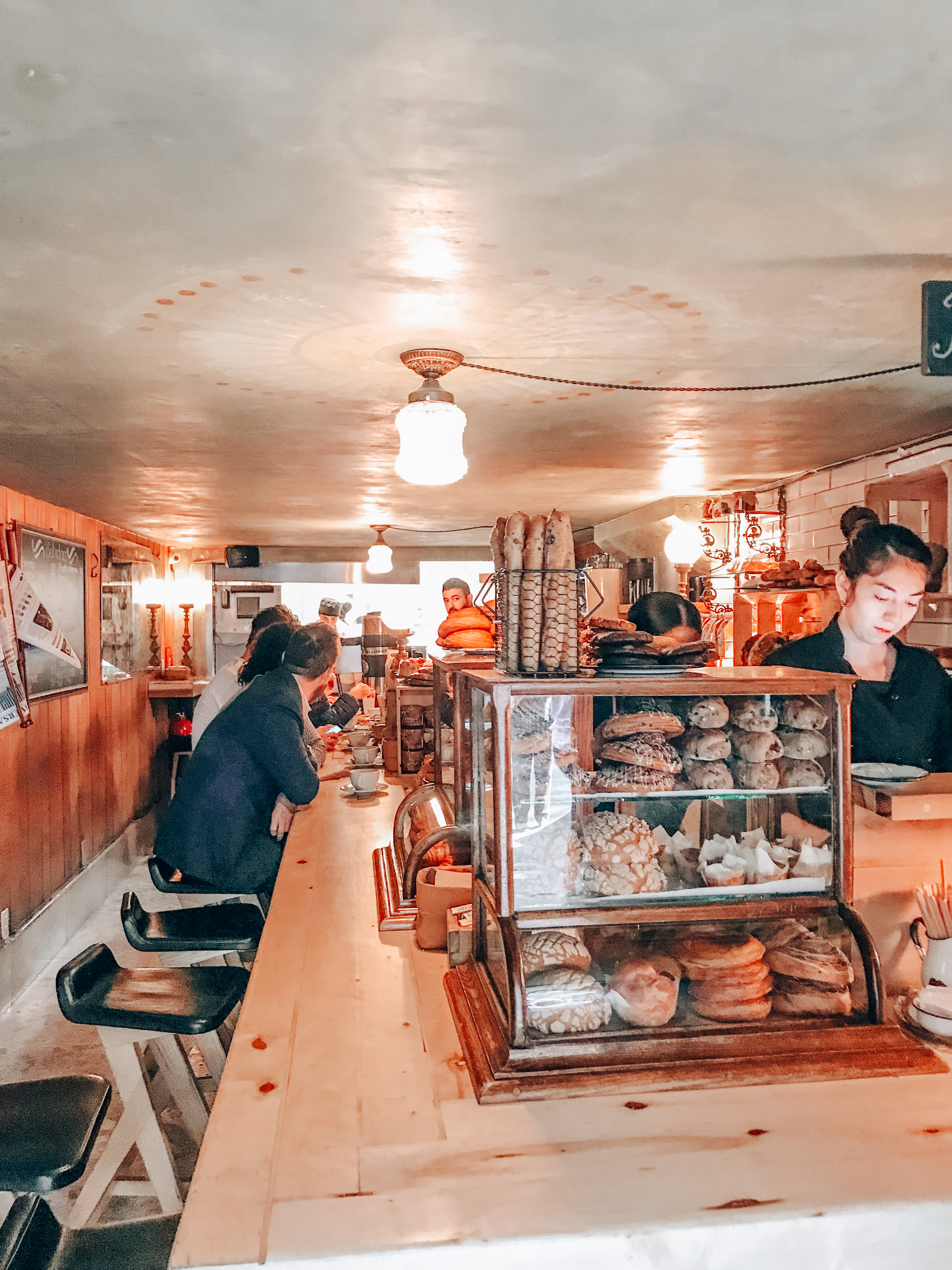 Panaderia is a bakery serving delightfully tasting pastries and breakfast plates. Their food was awesome! My usual was the eggs and toast. I also enjoyed their choices in beverages. I tried a matcha with almond milk, and ice chi latte one day. I loved them both, although I preferred the matcha because it was less sweet.
They carry various gluten free options, which was a plus because my sister is actually gluten free. She was able to have one of their tasty treats here every time. My addiction became honey covered croissants. I can't even begin to tell you how incredibly delicious they were, but I'll try. They had a semi hard outer shell because of the honey which had caramelized. When I bit into it, I encountered the softest doughy middle. One day I had to have two honey croissants! :))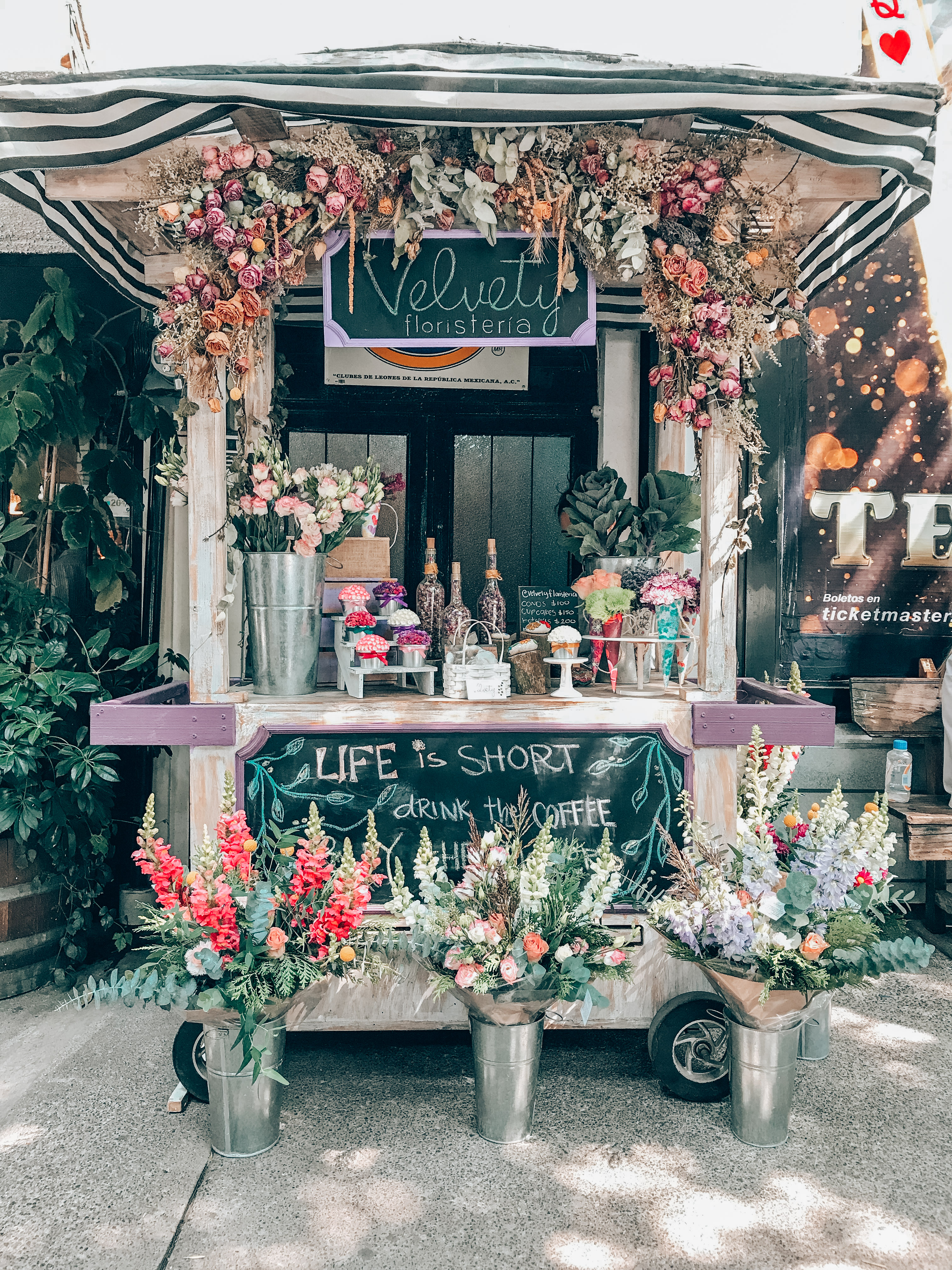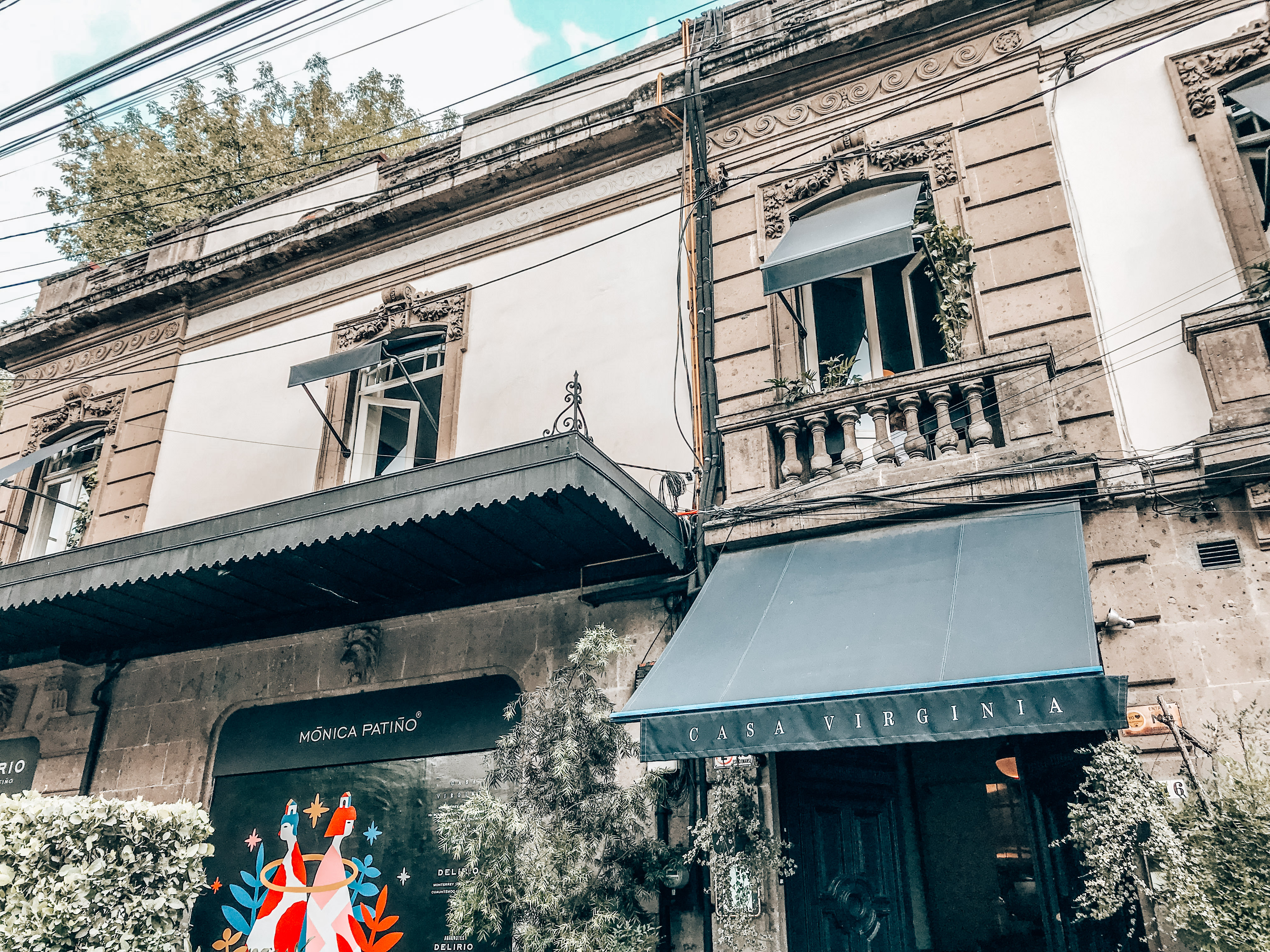 I can best describe the city as a mix of 19th century architecture combined with modern contemporary design. It's filled with mansions and restored homes. The people that live in Roma Norte are white collar, artists, and young professionals. You will also find street vendors, selling typical food, chips and sodas, candy, and souvenirs.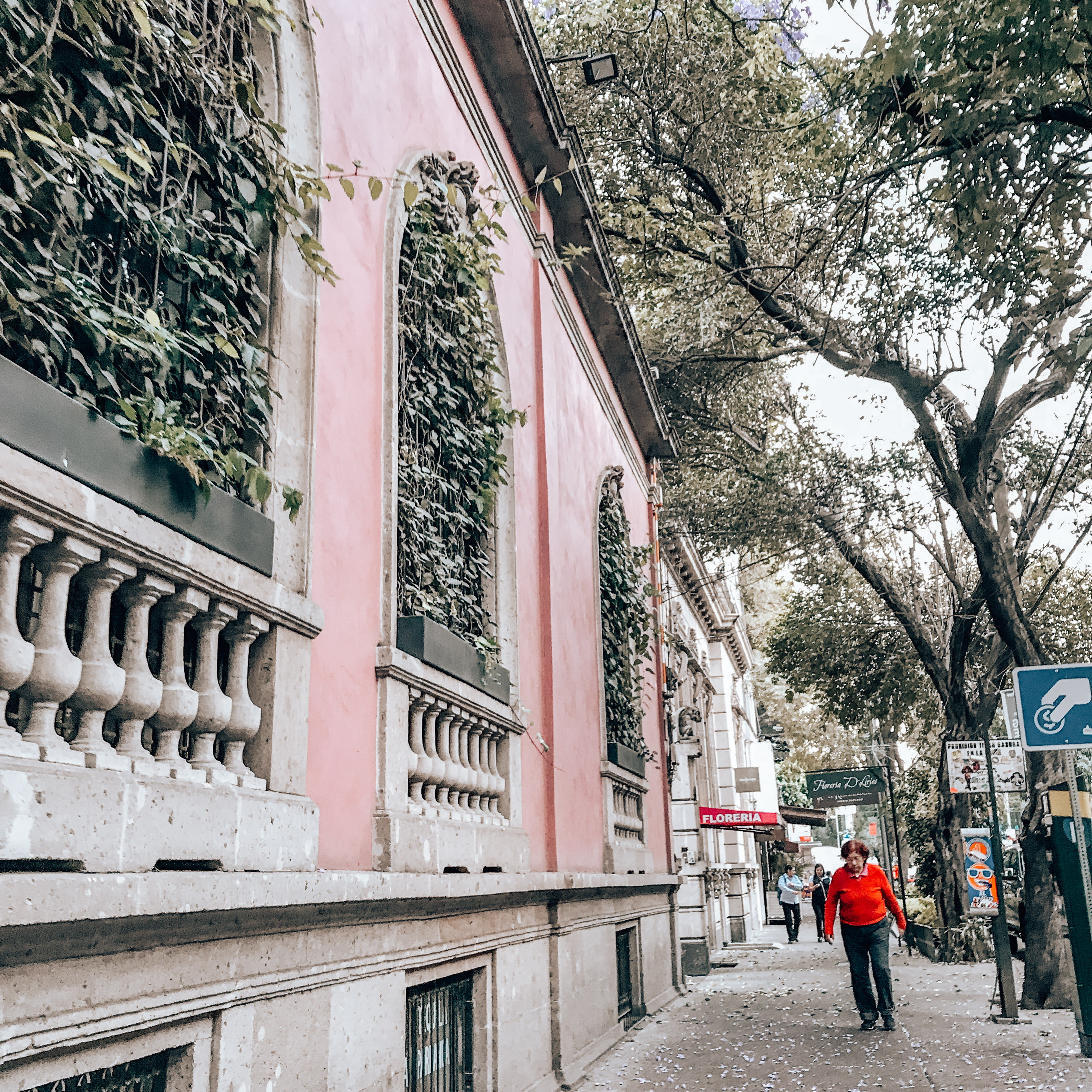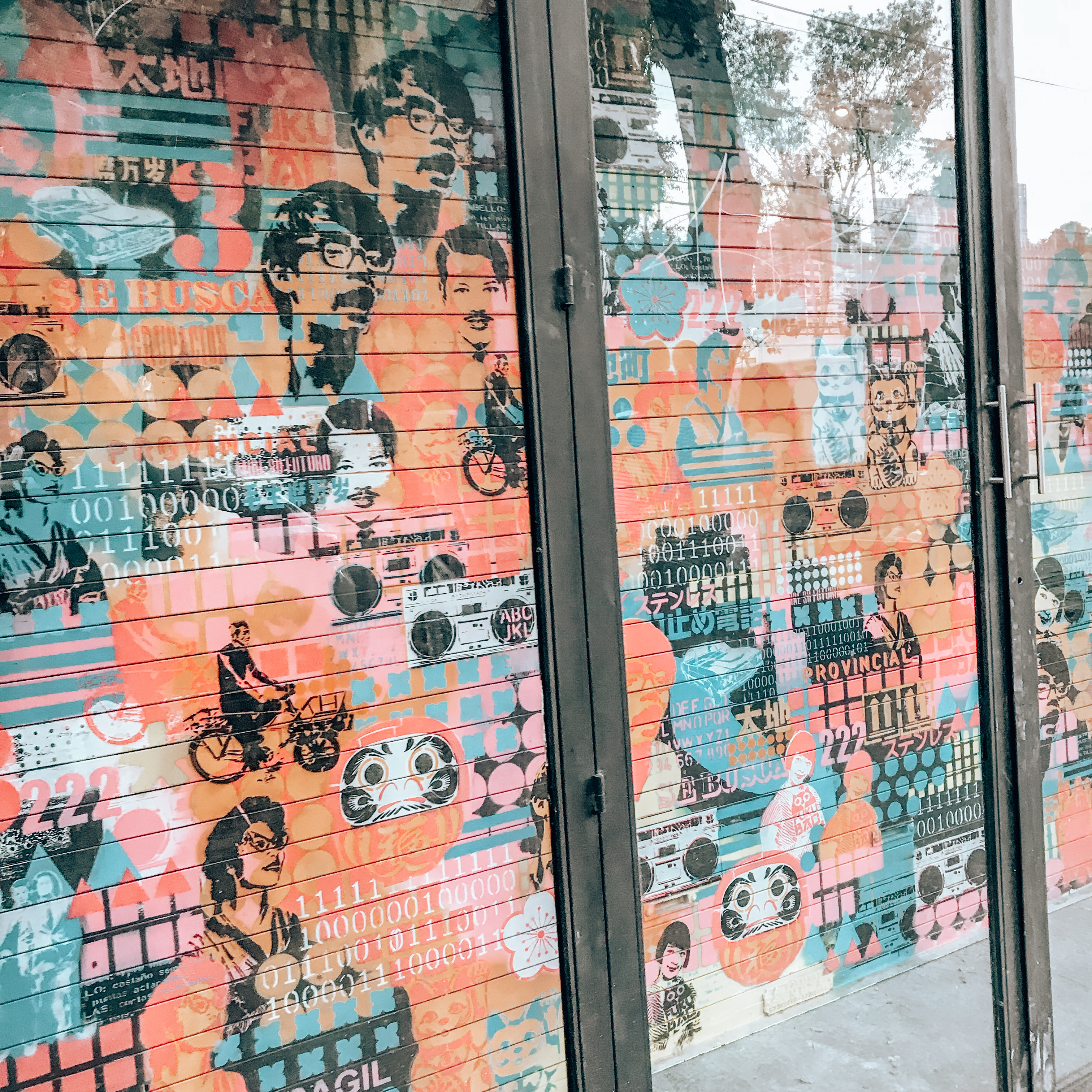 This is where my sister, my friend Nicole, and I stayed in Roma Norte. It was a beautiful newly renovated modern apartment. I forgot to get pictures of the rooms, but they were just as good as what the rooms you see here. We had two bedrooms with queen size beds, and built in closets with tons of space to hang our clothes. Besides the living room, there was a small small room with another couch and T.V. The space felt free flowing and homie. The only downfall was that it was noisy do to the fact that it was right on the central avenue of the Roma, so at night we heard music till the morning hours during the weekend days. I dealt with it by playing my sleep story app, and was fine! Earplugs would help if you stay right on the main street in Roma!
I loved that we had a gated entrance way complete with a guard 24 hours a day. We needed to get buzzed in and there were cameras in the entrance and along the halls of the buildings. This just made me feel safe and more relaxed. Since I don't travel outside the country much, for my first experience in Mexico, I welcomed the extra security.
If you love art, style, culture, and delicious food, Roma Norte is the place to be in Mexico City.
Stay tuned for my upcoming travel post on the Frida Kahlo Museum in Mexico City! I hope you enjoyed this post on Roma Norte also known as La Roma.
With Love Always,
Tania