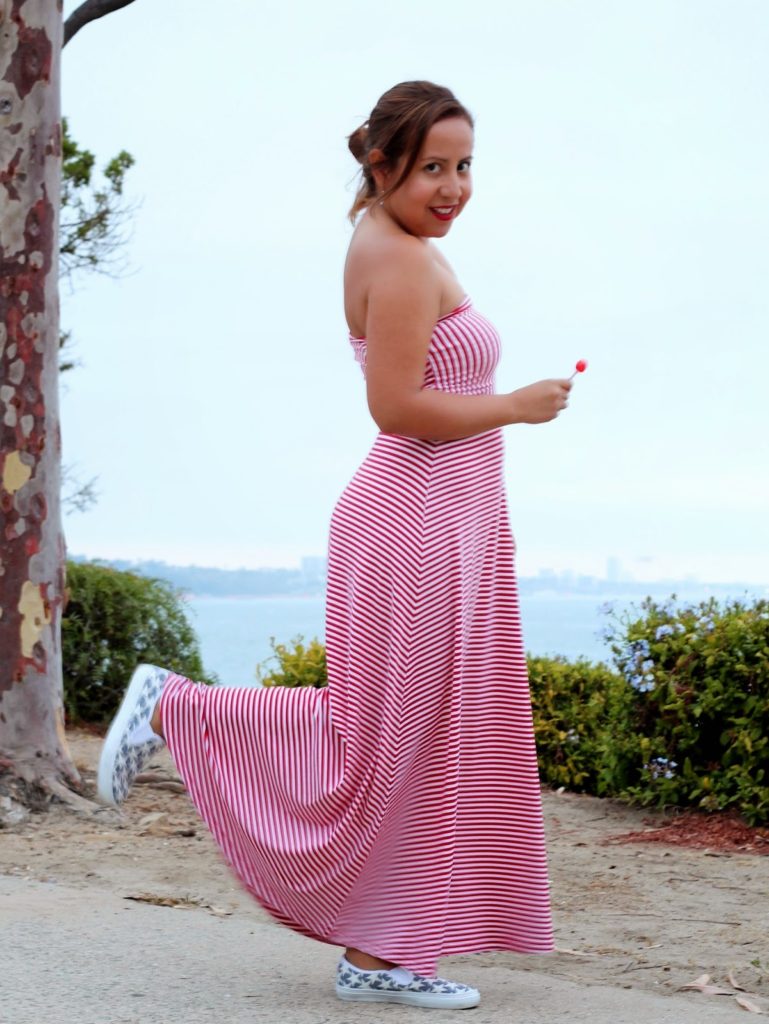 July is here! In honor of Independence day in the U.S. I've put together this outfit representing freedom and unity, inspired by the American flag. In my heart I feel that we are all one, and that is what this country means to me. A melting pot of values, races, and cultures which I appreciate in so many ways. The freedom of expression is something that I live by, and treasure.
Here I am expressing my freedom in my flag inspired outfit! My favorite thing about this outfit is my shoes because slip on tennis have been on my style wish list for some time. Glad I found these starry cuties at Gap this past weekend, along with this candy cane striped maxi dress. The dress can also be worn as a skirt two ways, as a high waisted skirt, and low waisted as well. Yay!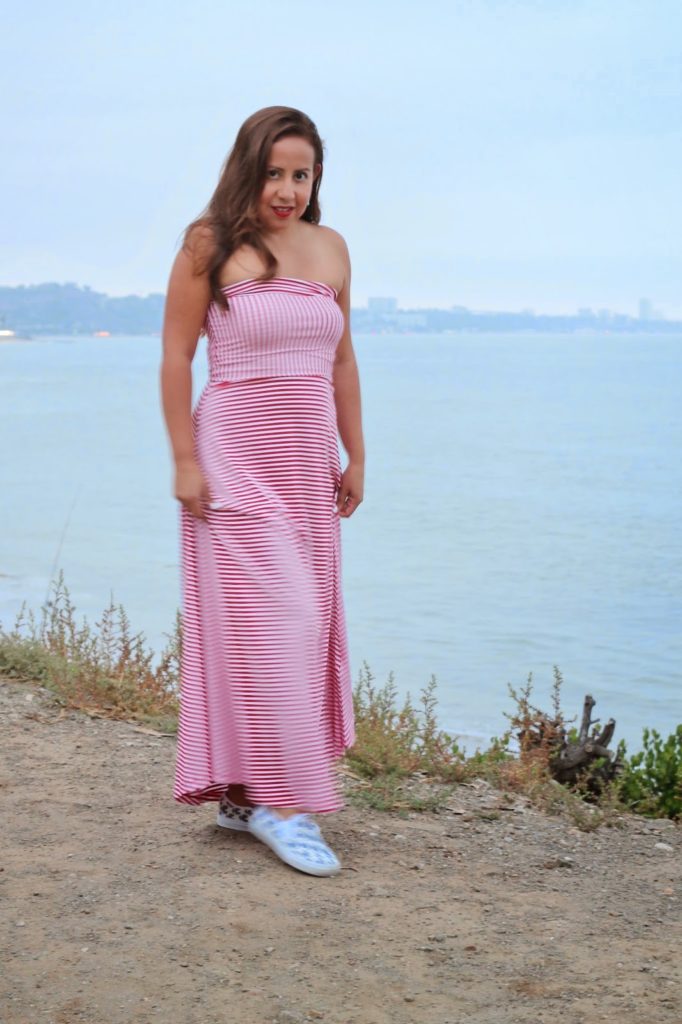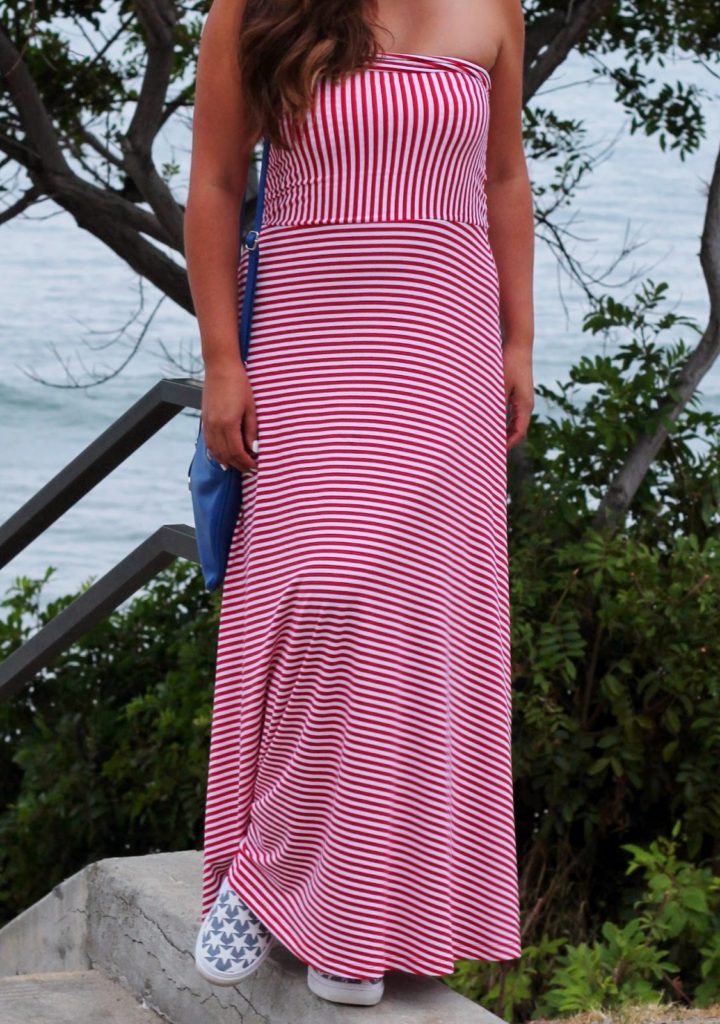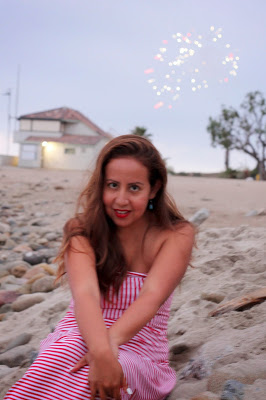 I was told I was a lucky girl by a fisherman fishing nearby, because my friend Crystal and I got fireworks in the background as we finished up our shoot. We loved it. I couldn't have done this post without her help, she shot all the pictures. I just adjusted the lens during shooting, haha. Maybe I am lucky girl, to have such great friends.
Much Love,
Dress and shoes-Gap/Purse-Forever 21/Earings-Old