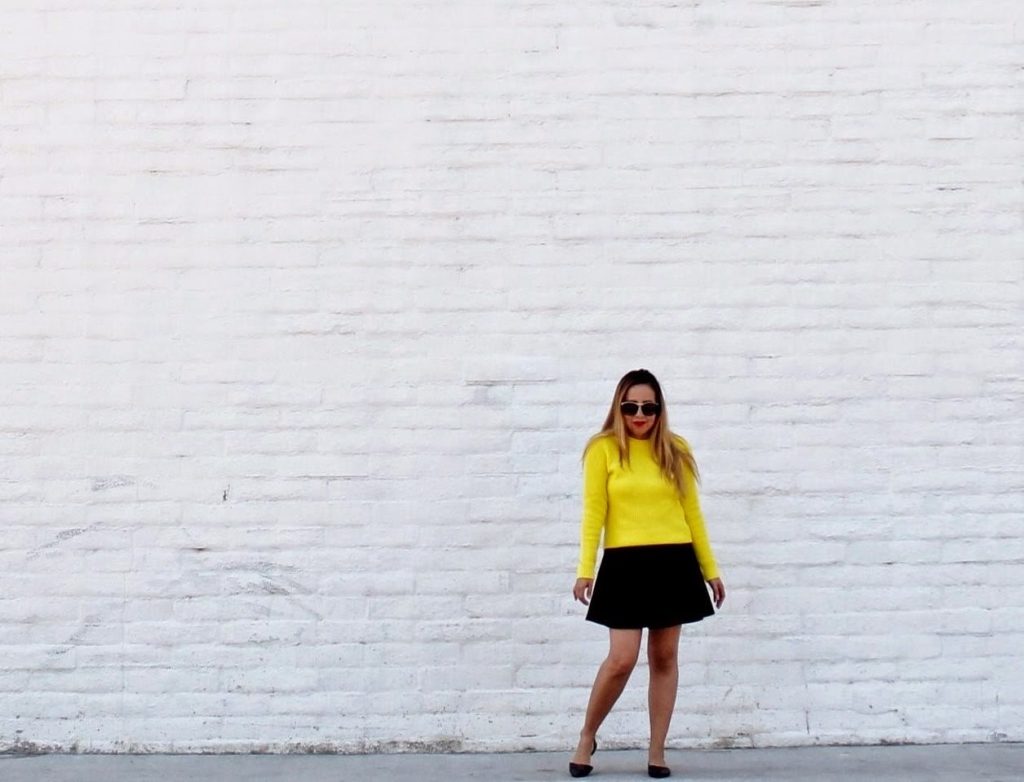 Hi Everyone! Springing into action over here. I'm working hard, and planning a mini vaca in my head right about now. I really want to get away and relax for at least a week! I'll have a week all to myself this Spring Break, as my son is going away with some friends for the whole week. What is a lady to do with so much free time? Hmmmm…one thing is for sure, I'll squeeze as much fun out of the week as I possibly can. How about you, do you have any plans for Spring Break? I'm dreaming away the days.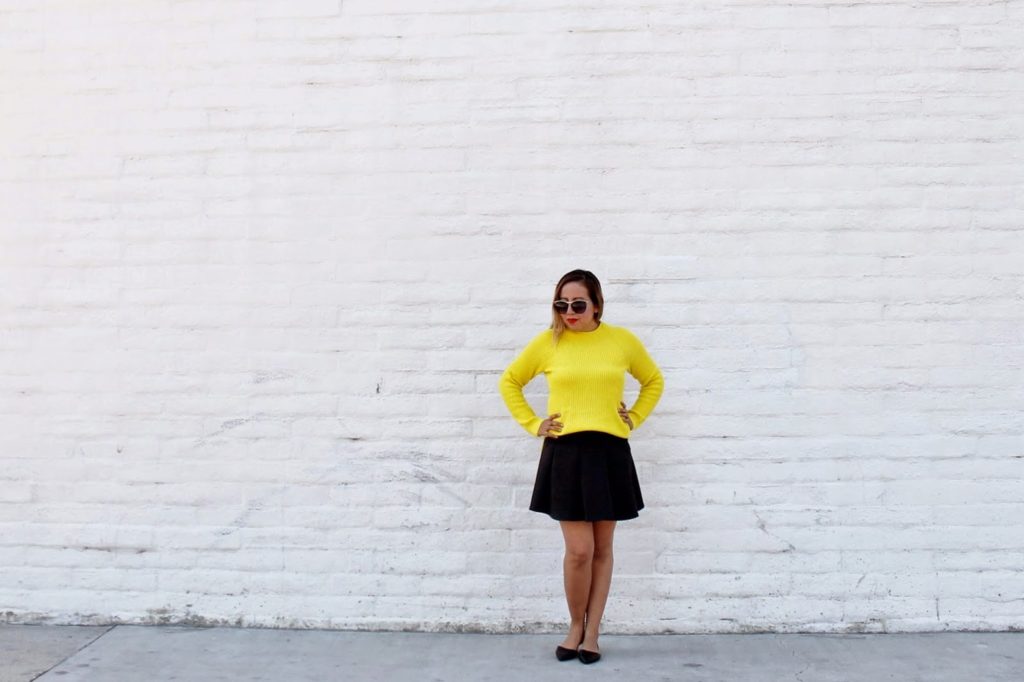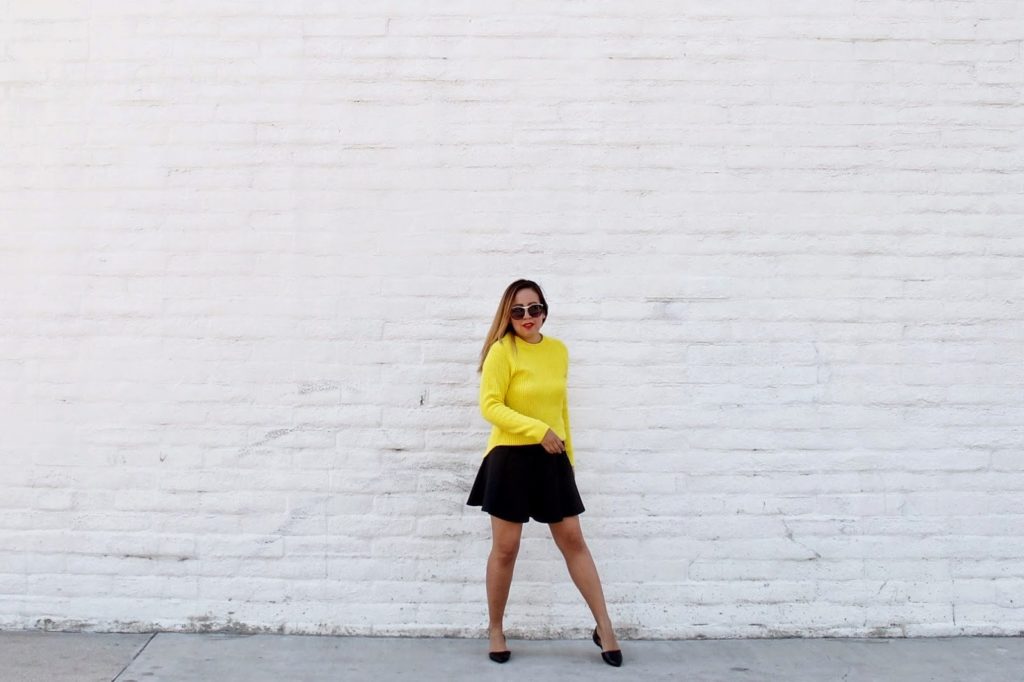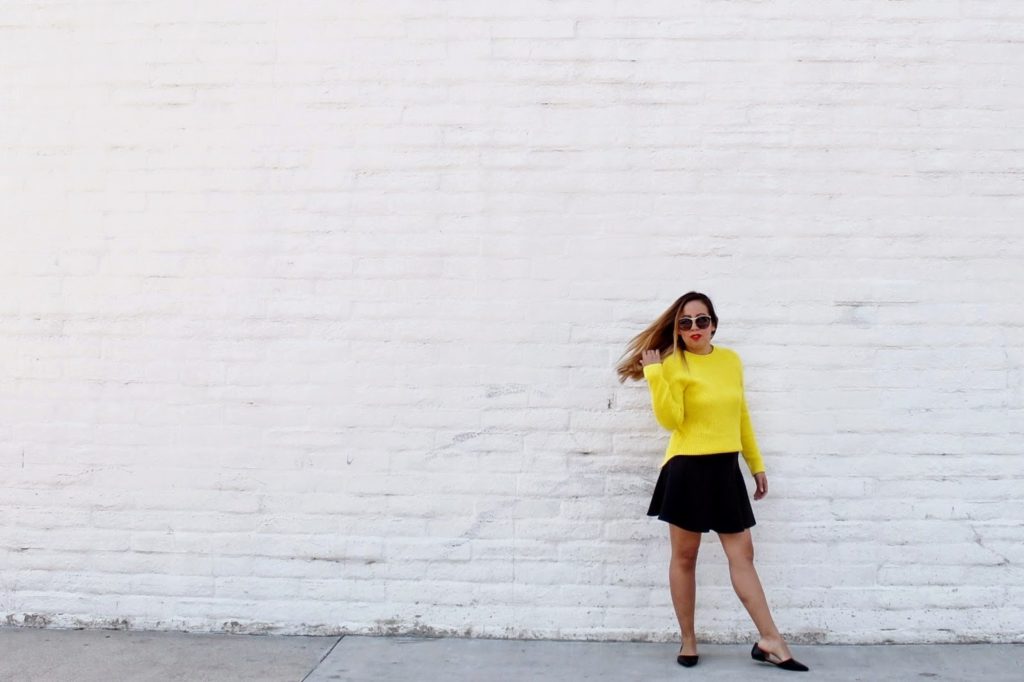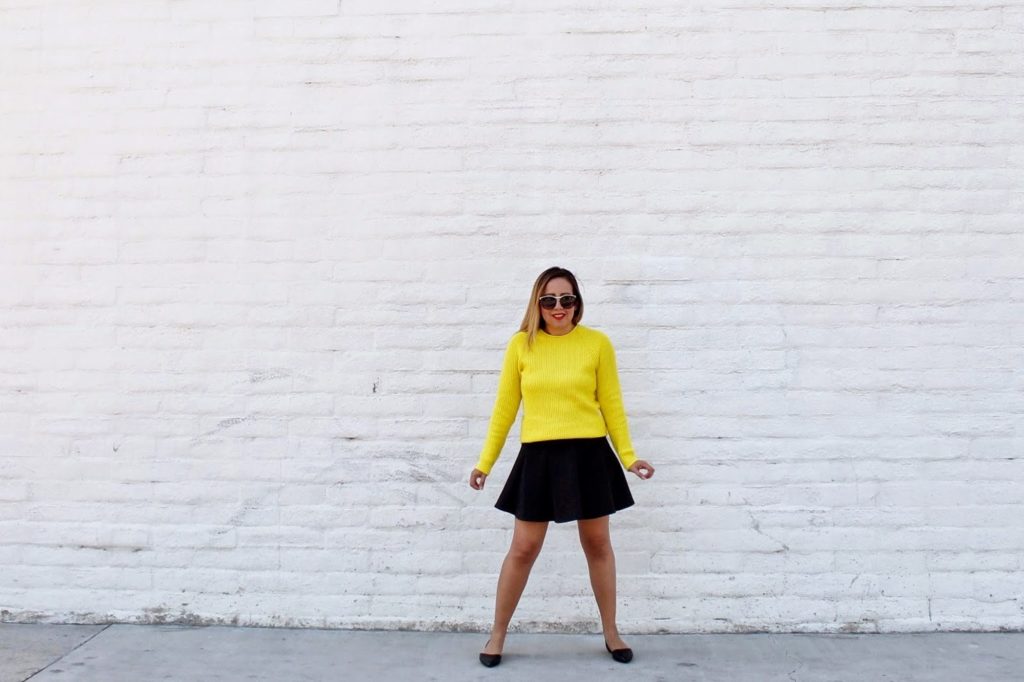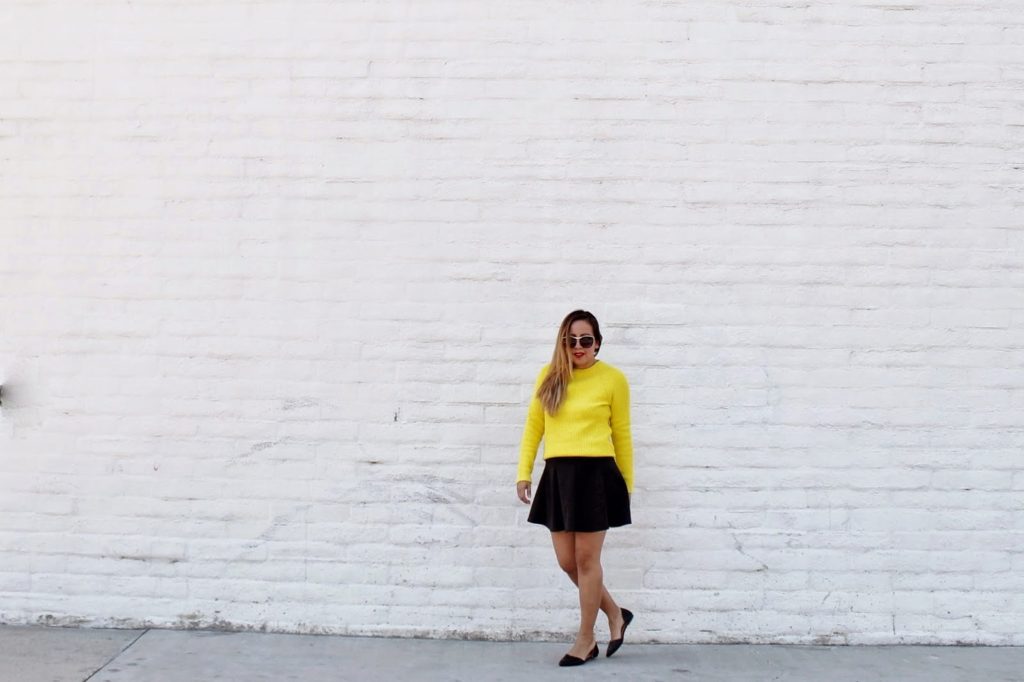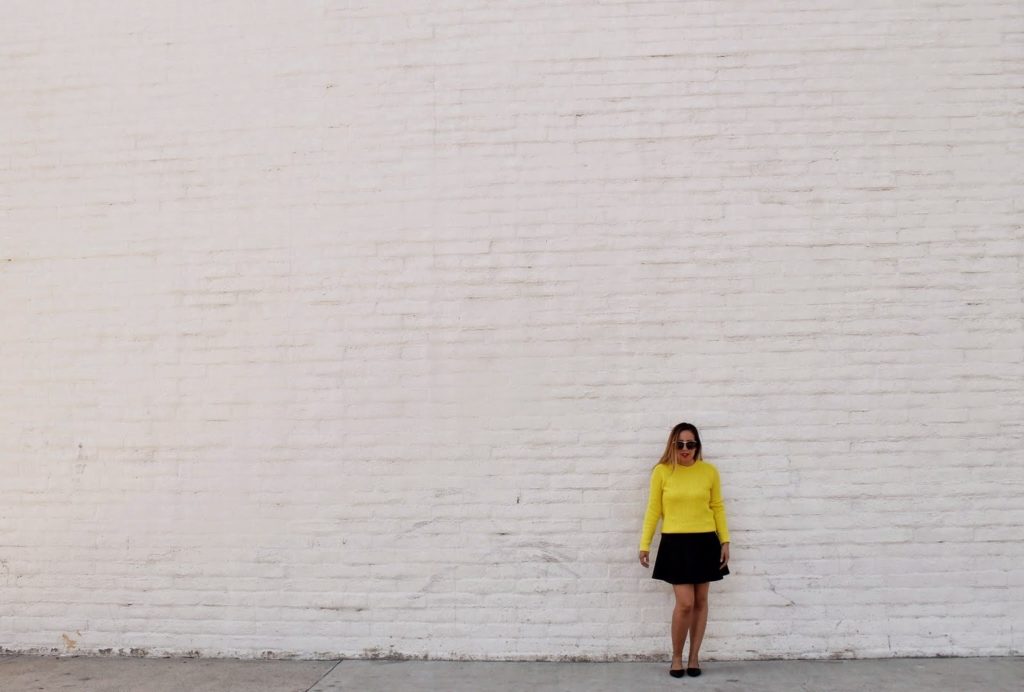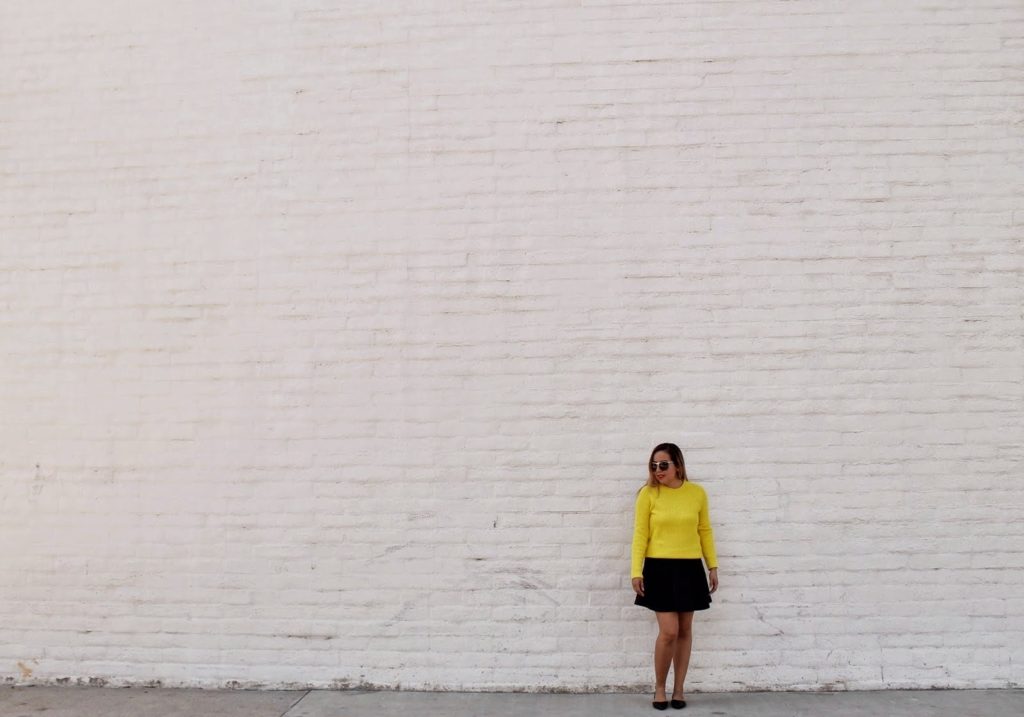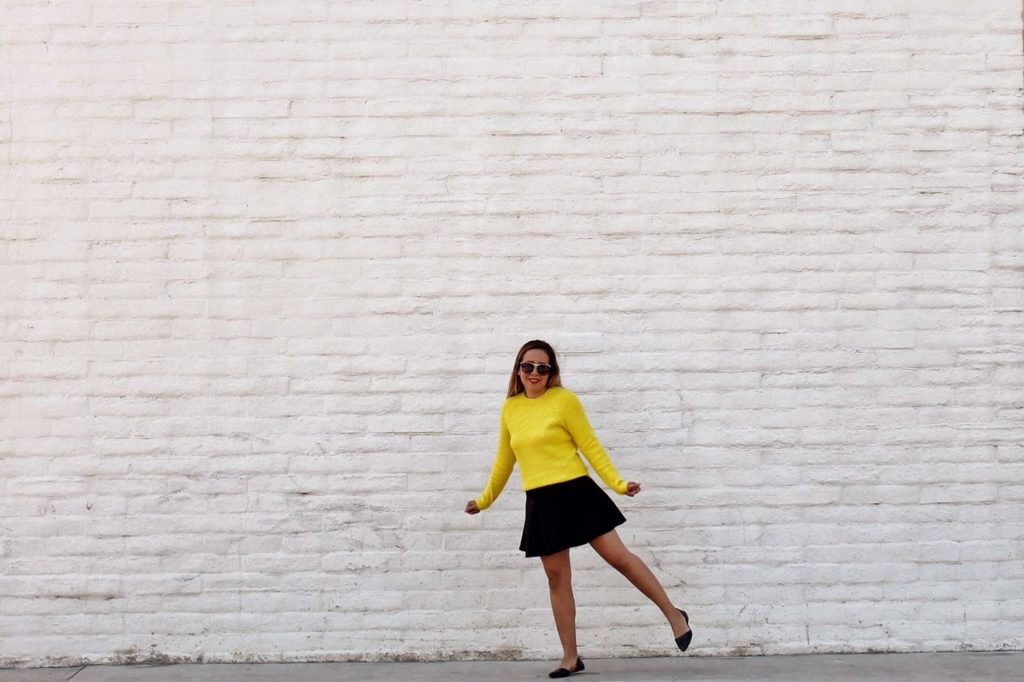 My outfit is simple yet bright with this awesome yellow sweater. I got it at Gap on a huge sale! I'm a big time budget friendly shopper. I like good quality in clothes, so I shop all over the place for quality plus a great bargain. My shoes are also from Gap, and they've been on my wishlist for over a year! Really, over a year. I am patient. All the pointy flats I loved were well over the $60.00 range, going well over the $100 range. Crazy, I know. Such a simple shoe, but so hard to find at a reasonable price.
My dreams came true recently, when I found these flats for about $25 at a Gap outlet. Oh, I truly believe in the power of attraction! See my style inspo I created on Polyvore over a year ago

here

. So happy I made my style dream come true. :)) Hope you like it, and please feel free to share your Polyvore links if you style on there yourself. Love discovering new style inspo always!!
Tania
Sweater-Gap//Shoes-Gap//Skirt-Banana Lemon