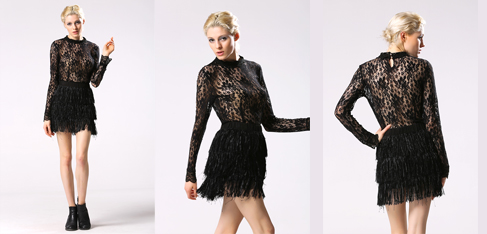 Hi Everyone! This weekend I took sometime to make a little wishlist for a store that contacted me recently. I checked out
Dresslink
thoroughly, and I loved their selection of stylish dresses, jumpsuits, and outfits. The prices are crazy good! Meaning super affordable.
I get to choose a few pieces for myself, so I made a wishlist of my favorite styles. The pieces I chose are unique in their on little way. I don't want to look like a replica of everyone out there, so the clothing has to have a special little detail, or color that I don't see everyday. What do you think of these choices?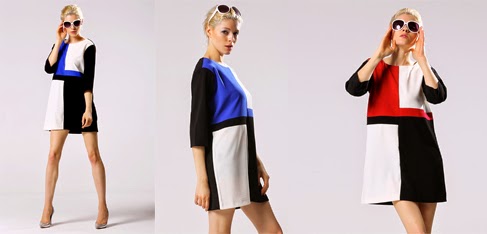 The first little black dress is amazing because of the lace top and tassel fringe bottom. Don't you think? Definitely don't see too many of these babies around.
Dress number two, the color block shift dress reminds me of Mondrian Art. An inspiration of the origional
Yves Saint Laurent Mondrian Day Dress
. It also reminds of the 60's style dresses which were so fun and quirky. Love that one!
My third choice would have to be the jumpsuit, either black or white. They are very popular right now, and I love the simple style of them. They are versatile in that you can add color pop to them with blazers, jackets, or accessories. Definitely want one of these.
The last choice was this awesome neon maxi. I adore bold colors, and this one just hit the spot. While maxis are really trendy, this neon one is truly one of a kind. Adore it!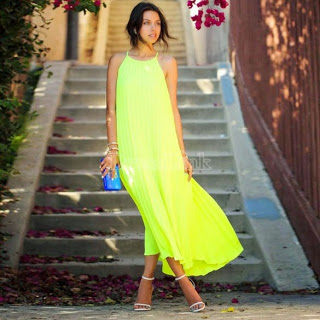 I do recommend that you check out Dresslink for some awesome unique styles, as well as trendy choices!