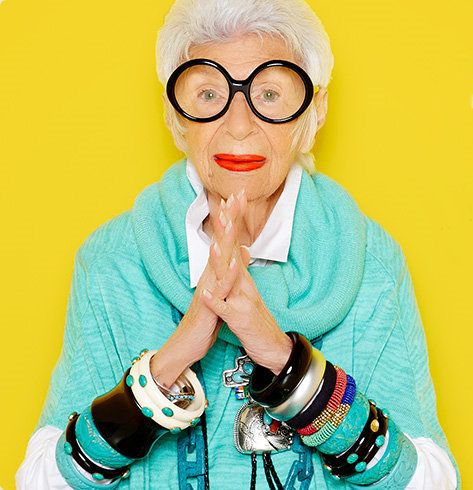 I'm feeling so inspired by the documentary I watched on Iris Apfel this past Mother's Day. Her style speaks to me so much, from colors to layering, just love it all. So I'm featuring her on the blog as one of my Style Icons. I've only featured two other ladies before, so this is very special to me.
Iris Apfel's knowledge as an interior designer translates into her style in clothing and accessories. She's had an amazing life styling interiors for hundreds of upscale clients, even for presidents in the White House! Now her own private collection of clothing and jewelry is being displayed in museums. I am just fascinated with her and the way she lives her life, like it's one big adventure. Her style is fun, colorful, exotic, simply magnificent!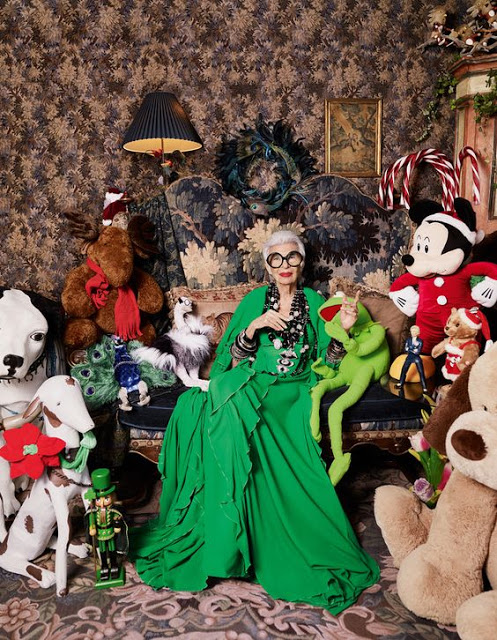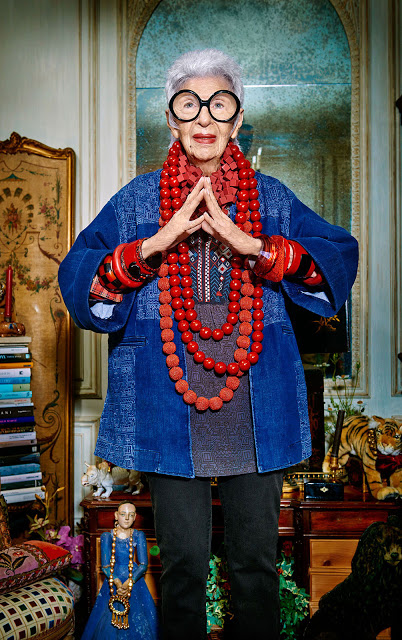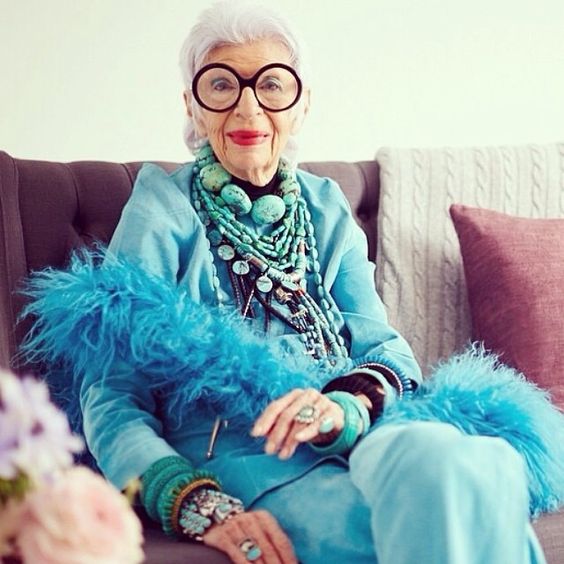 "It's better to be happy in what you're wearing than to be well dressed, that's what I always say." -Iris Apfel
I highly recommend watching her documentary on Netflix! If you love style and fashion as much as I do, you will learn so much from this true styling genious. She is so funny, wise, and incredibly talented. If you have watched it, let me know what you think of this colorful darling lady!
Much Love Always,
-All images via: Pinterest (
here
)