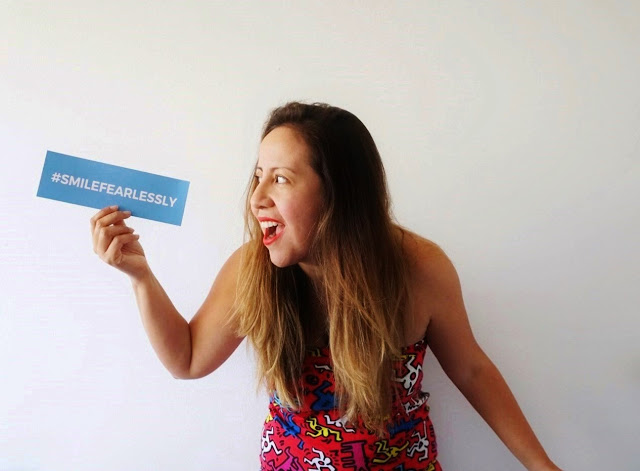 Happy to announce that I've partnered up with
Smile Brilliant
and tried their professional teeth whitening system. As a coffee lover, my teeth weren't the whitest even though I used whitening toothpaste. They were a bit coffee stained. After reading and researching the brand through many positive user results, I decided to try it for myself to see if I could achieve a whiter brighter smile. Who doesn't want that right? Here is my experience with Smile Bright with simple steps to follow, incase you want pearly whites too. :))
Order Process
Step One
: Order the professional whitening kit on the
Smile Brilliant Website
which arrives within 3-4 business days.
Step Two: Receive kit and follow super easy step by step instructions to make your own teeth impressions. Mail them to the lab for your custom trays to be created.
Step Three
: The lab creates the trays in 3-5 business days. You receive an email once they are being shipped to you. From there it takes 3-4 business days for you to get your trays.
Please note that international shipping takes 7-14 business days.
Step Four: Use your custom whitening trays by applying the whitening gel.
Creating the Impressions
Once you receive the kit in the mail, you must make your custom impressions using a type of puddy provided to you. You mix the blue and white puddy, and place the puddy on the top and bottom teeth impression trays. Then you press them onto your teeth one at a time.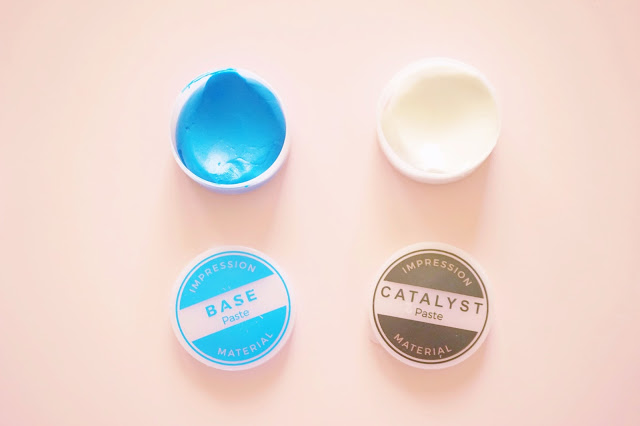 Once both impressions are made, you mail them in to the lab in the envelope provided to you. If in the U.S. the envelope is prepaid. If outside the U.S. you would be responsible for mailing in the impressions in your own paid envelope. The cost is about $10.00-$15.00. As soon as you receive your custom teeth tray back from the lab, you are all set to begin your teeth whitening journey!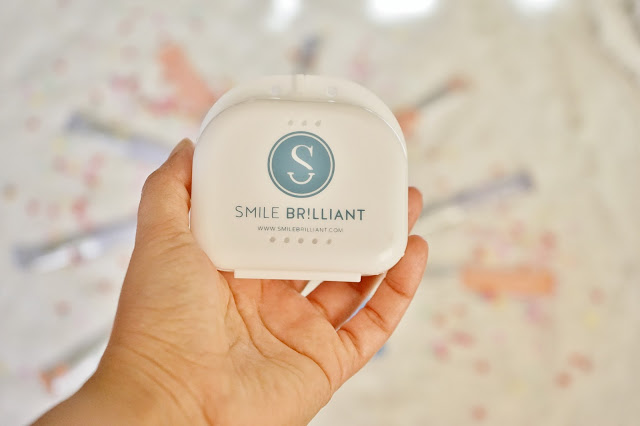 Teeth Whitening Gel Experience
I am very careful when using new products. For this reason I started using the whitening gel for short periods of time even though it is safe to use from 45 minutes to 3 hours at a time. My first application lasted 40 minutes. I saw a slight difference in the color of my teeth from the first time I used it. The biggest noticeable difference was after using it for over 1.5. You see a remarkble brightening effect when used for longer periods at a time. I did feel some sensitivity as I increased the length of time for the whitening gel.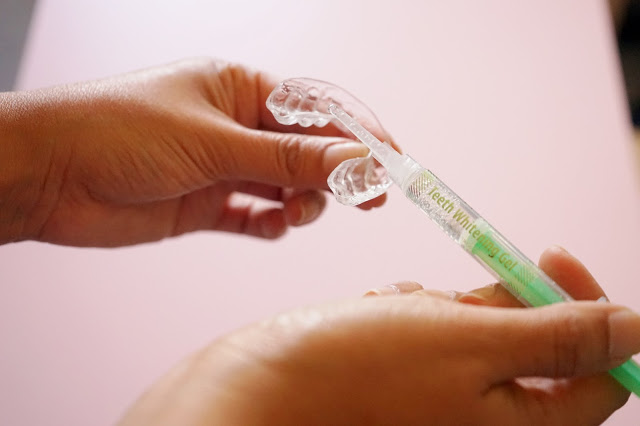 Desensitizing Gel For Sensitive Teeth Experience
The desensitizing gel helps close pores on your teeth and remineralize them.You just have to leave it on for 15 to 30 minutes.
It is recommended to be used 24-48 prior to beginning the whitening treatment if you have really sensitive teeth. I think it really helped because I did not experience much sensitivity while using the treatment.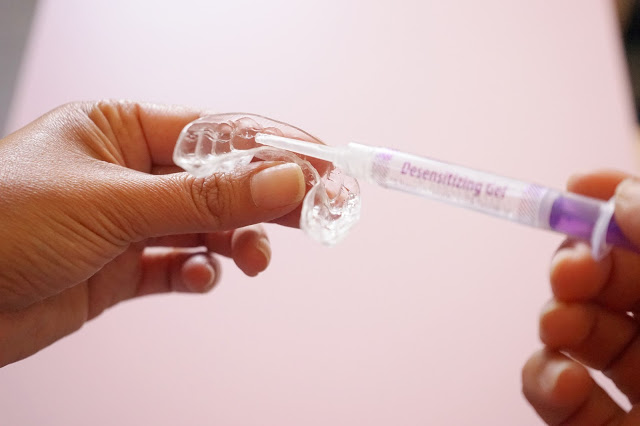 My Opinion on the Results
I am extremely pleased with the results I got! I did 15 hours total of application time, and got fantastic results. As I said before I started off with 40 minutes and worked my way up to 2hours per application. I recommend that you increase the whitening time slowly. If you do experience some sensitivity on your longer whitening times, I suggest taking a break for a day. What I loved most about the system were the easy to follow directions along with pictures that are included in the kit. It made me feel confident about doing the professional whitening myself. Love my new whiter smile, so happy with it!
Before After
Giveaway
Lucky you! Smile Brilliant is giving away a whole whitening treatment kit worth up to $139.95 to one lucky subscriber. I will announce the winner in 2 weeks via your email.
The winner will receive:
-One tray creation kit
-6 syringes of their choice (3 whitening, 3 desensitizing or 6 whitening)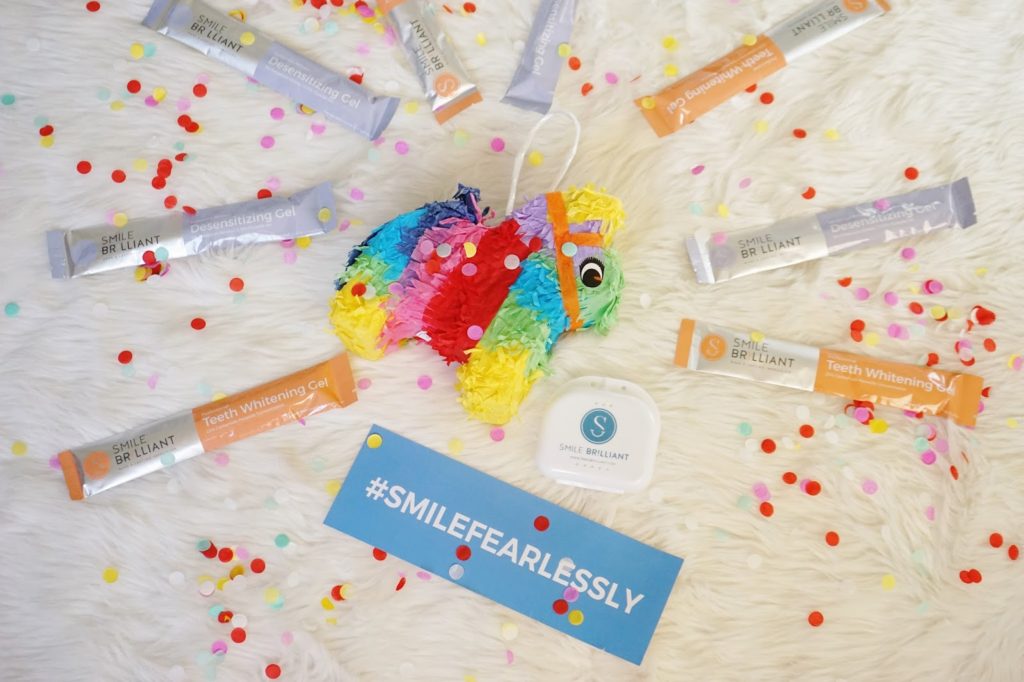 Click Here
Smile Brilliant Giveaway
Smile Brilliant is also offering all Inspire My Fancy readers a
5% discount
on the product with code:
Inspiremyfancy
Apply this code at checkout to get the discount.
Here are some Q & A responses you may find useful:
7 Things To Know Before Buying Teeth Whitening
Wish you luck on the giveaway!
XO,
Tania