I have to tell you all a little secret…with my forties approaching I gotta take extra good care of my skin to slow down the process of aging. Yup that's my secret. I'm almost 40! Don't we all love smooth skin with as little wrinkles as possible? I think there is beauty in everything, but I prefer less wrinkles on my face. Which leads me to introduce Valentia's Night Revive Retinol Serum. It's a product that is supposed to fight wrinkles, and provide hydration to the skin. I was so excited to try this product! Here is my review on Valentia's Night Revive.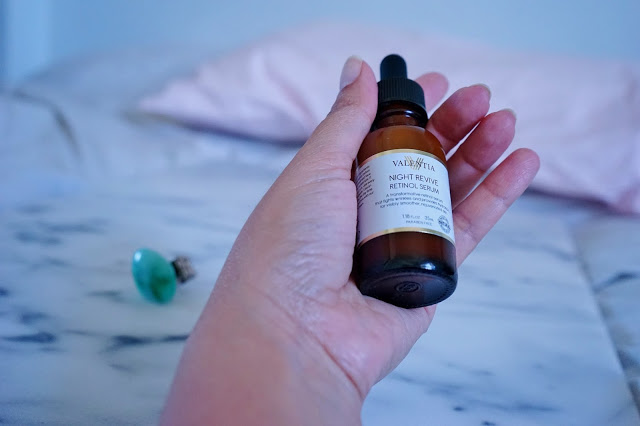 Ingredients
Retinol– Also know as vitamin A, which is clinically proven to stop wrinkles from forming and manage acne breakouts.
Vitamin E-Hydrates the skin and fights the drying effects of Retinol.
Vitamin C-Guards the skin against free radicals and helps heighten retinols protective effect.
Squalene-This ingredient is made from pure olive oil. It provides additional moisture to the skin.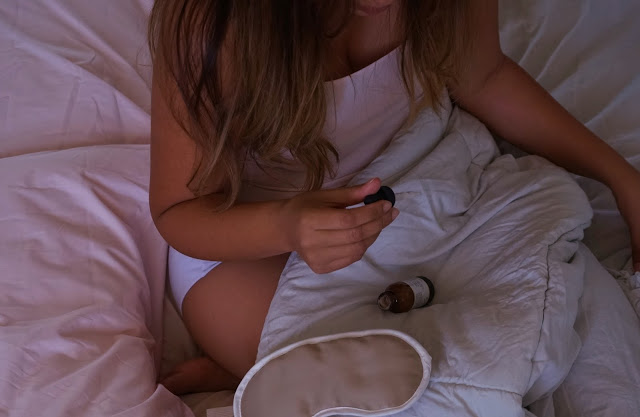 How to Use
Apply nightly after washing your face by shaking the bottle lightly. This blends the natural ingredients which seperate inside the bottle. You apply it to face and neck before moisturizing. It is also recommended that you use SPF during the day while using this product. If you experience redness it is also recommended that you skip 2-3 nights before using it again.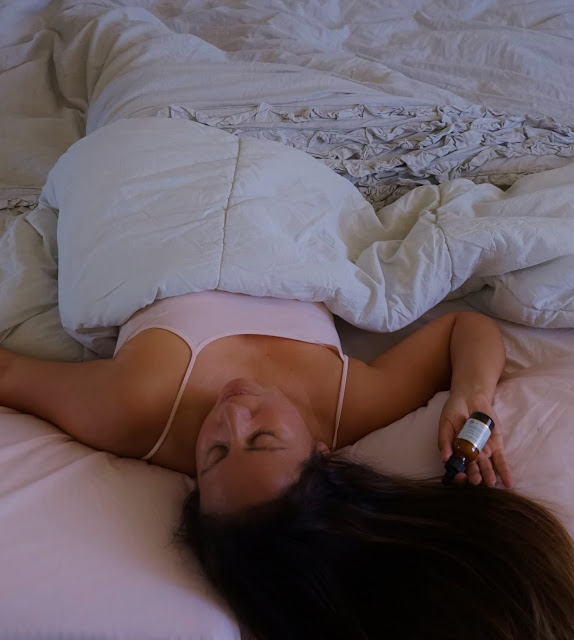 My Opinion
The product has a very soothing cool watery texture. I loved the fact that it came with a dropper because I didn't have to dip into the product to apply. It also allowed me not to waste it, as I applied a few droplets at a time on the back of my hand to apply it to my face one section at a time. That's a big plus, because I hate being wasteful. I did not experience any irritation at all while using this product even when I used it 3 days in a row. That made me happy because I have sensitive skin, and my skin did not have a negative reaction to the product.
I noticed a slight difference in the appearance of my skin within 7 days of using the product. My skin did appear to have a healthier, more dewy appearance. The fine lines around my forhead were much less noticeable. Those are my enemies.!!! I will continue to use this product because I can't wait to see what happens within a month. Hopefully smoother skin around my mouth, those smile lines I tell you!!! I love to smile, and Night Revive certainly helped me do that when I noticed the results. I recommend this product. :))
Pros:
-Cruelty Free
-It is Vegan Friendly
-Made using sustainable energy
-Contains organic ingredients
-Made with natural ingredients
Cons:
None
You may purchase this product via Amazon for a total of $35.00 for a 1.18 oz bottle.
Check out Valentia's awesome products here:
http://www.amazon.com/dp/B01H54PU4Y
http://valentia.com
https://www.instagram.com/valentianatural/
www.facebook.com/valentiabeauty
Love,
Tania
This is a sponsored post, all opinions are my very own.