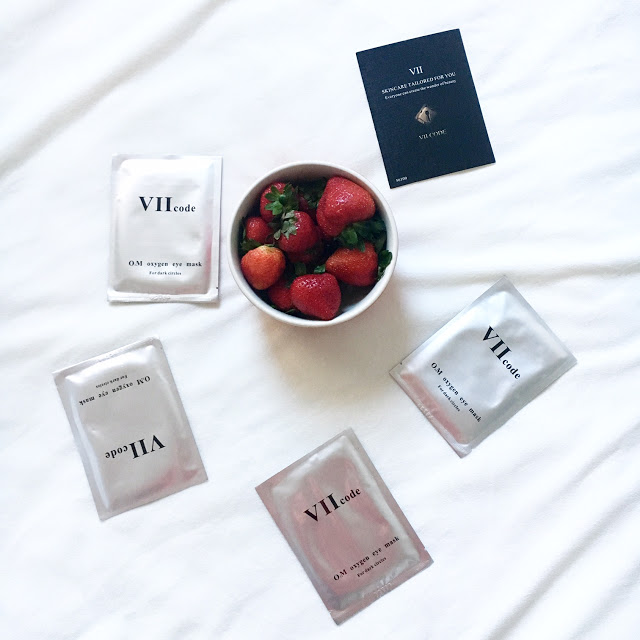 Feeling so good after tryng VII gel eye mask these past few weeks. Unlike other masks, this eye mask is unique in that it is an 8 hour overnight treatment.
I have to say that I was hesitant to try this product because of my super sentive skin. I do have circles under my eyes when I don't get enough rest, which is almost always. I stay up blogging or studying and it is not so pretty when I wake up in the morning. My eyes do suffer. Part of it is hereditary, I get it from my grandma. The other part is me, need to get to bed a decent time. I try but sometimes I can't help it. Needless to say it wouldn't hurt to try an eye mask once in while, or for me on a daily. :)) After the results I got, I don't regret it one little bit! Read my review and you will see why.
Directions:
It is suggested that you use the mask 2-3 times per week. One box has 6 pakets which will give you 2-3 treatments. For the best results you should use them for 8 hours. If for some reason you can't sleep with them, 2-4 hours is okay. It is recommended that you use 3 boxes for a complete beauty treatment. For a more cooling effect you may also store them in the refrigirator.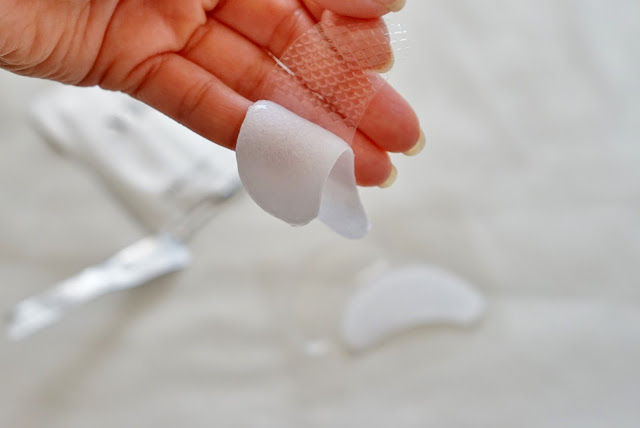 Results:
When I first tore open the aluminum bag and took out the eye masks they felt cool to the touch. When placing them around my eyes and pressing gently it felt like a tiny massage. It is suggested that you press on them to help your skin absorb the nourishment in the mask. I actually enjoyed doing this! The rest is super easy, just go to sleep.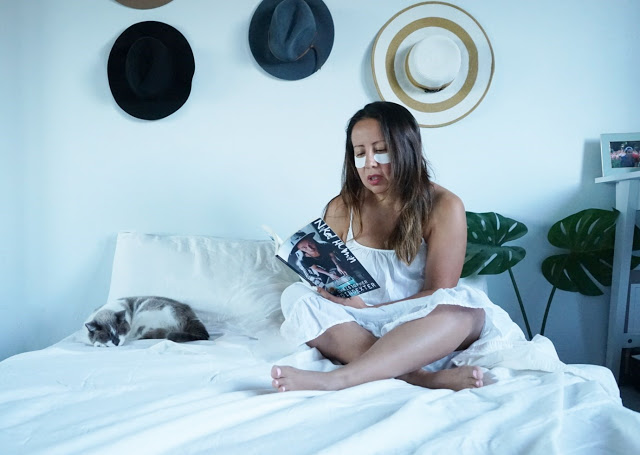 When I woke up in the morning and peeled the little masks off, I actually saw that the skin under my eyes looked more even toned. It was flat, not puffy as per usual. The small creases around my eyes were less noticeable. This mask did live up to it's promise 100%!
Ingredients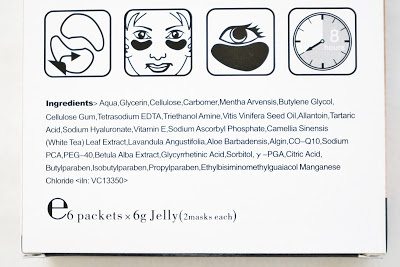 Pros:
-skin around the eye looks brighter
-skin looks smoother
-less puffy
-more even tone
-effects last about 12 hours
Cons:
-Effects of the mask are not permanent
-if you are a side sleeper, they may rub off your face
-you have to keep it on for 8 hours to see maximum results
-a bit pricey at $58 for one box, complete treatment is 3 boxes
I would highly recommend the VII Code eye mask to anyone in search of product to help with dark eye circles, fine lines, and a more youthful skin appearance. It is so worth it if you have a big event coming up, or a photoshoot. This product definitely made my day a lot brighter, and I felt more confident in the appearance of my skin. Hope you enjoyed this review beauties, let me know your thoughts in the comments!
You may purchase this mask as viicode.com and Amazon. You get 4% off your order when you purchase directly through viicode.com.
Cheers,
Tania
*This is a sponsored post, all thoughts and opinions about this product are my very own.