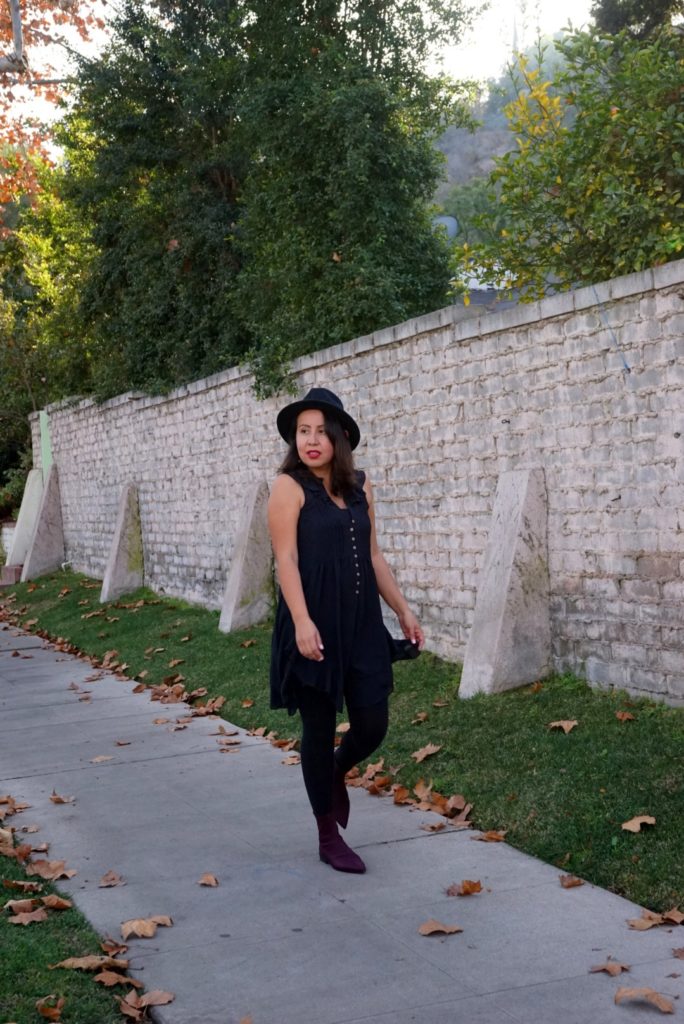 How are you all doing this January? I've been trying to get myself organized, job searching, selling and donating clothes. Around this time I always feel like I want a clean start to my year. I move furniture around and try to open myself up to new experiences. I don't usually make New Year's resolutions, instead I try to live better in any way possible than I did the year before. Whether it be through a healthier eating habit, spending less on things I don't need, or cutting back on things like Starbucks (even though I still love it) -hehe! You know why? I was a loyal Oprah Winfrey show viewer and in one of the episodes she discussed how much money one person can spend on Starbucks during the year. The grand year total was crazy! So I try to work on spending less on little things like that. I make my own coffee before I leave the house as often as possible. Do you make New Year's resolutions?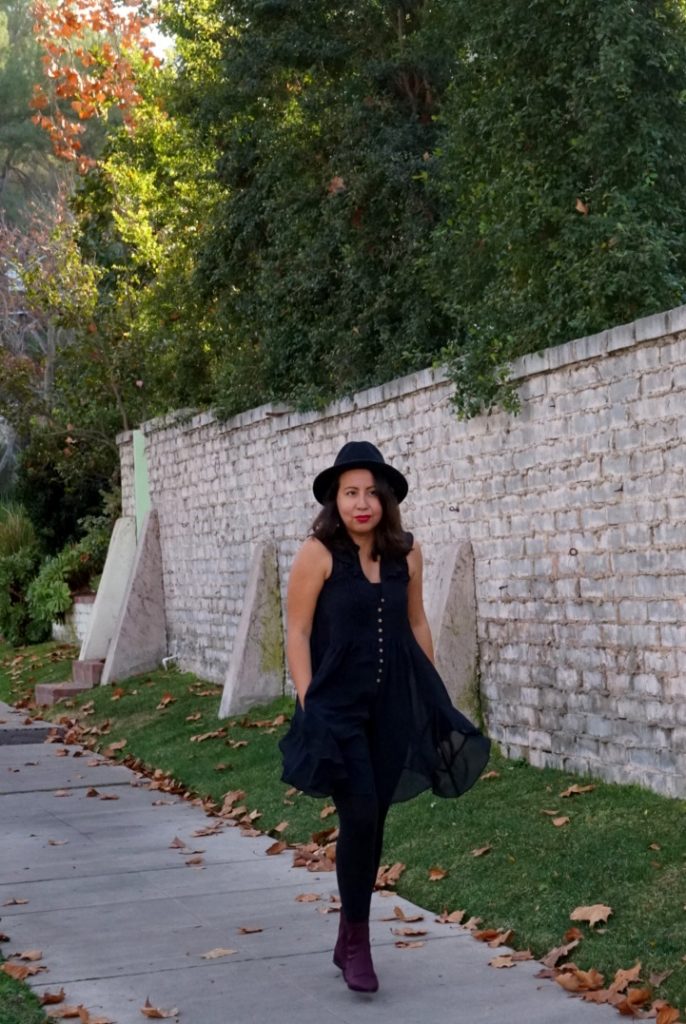 Fashion Tip
To save money, buy pieces that are versatile, and neutral in color. You can create dozens of outfits with just that one piece. If you love color, splash it on with other pieces to your outfit. Adding color can totally be done with accessories as well!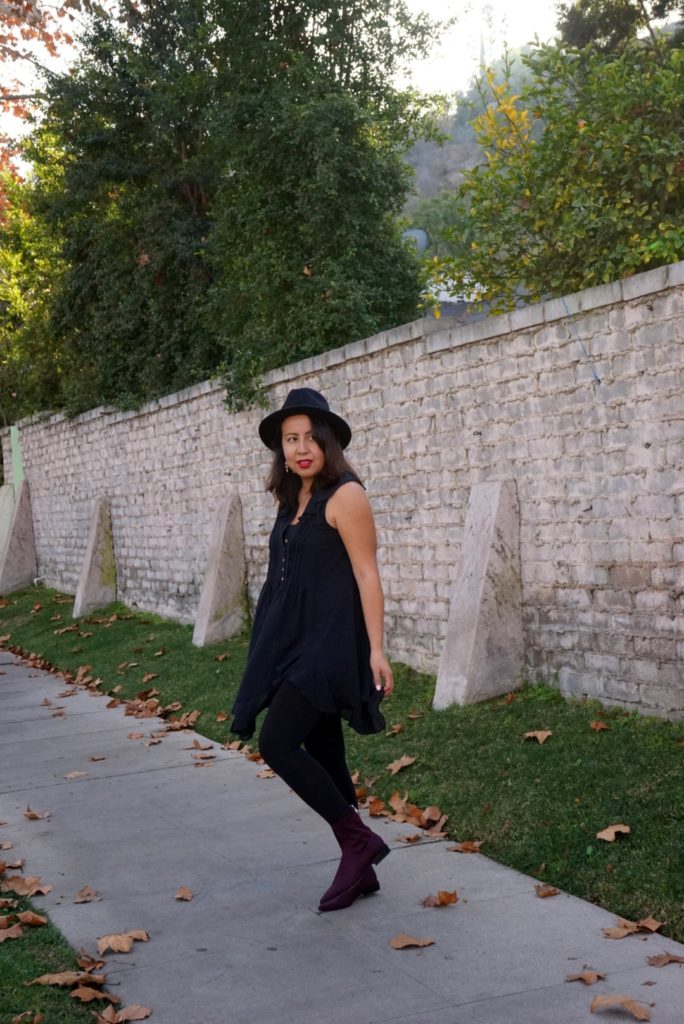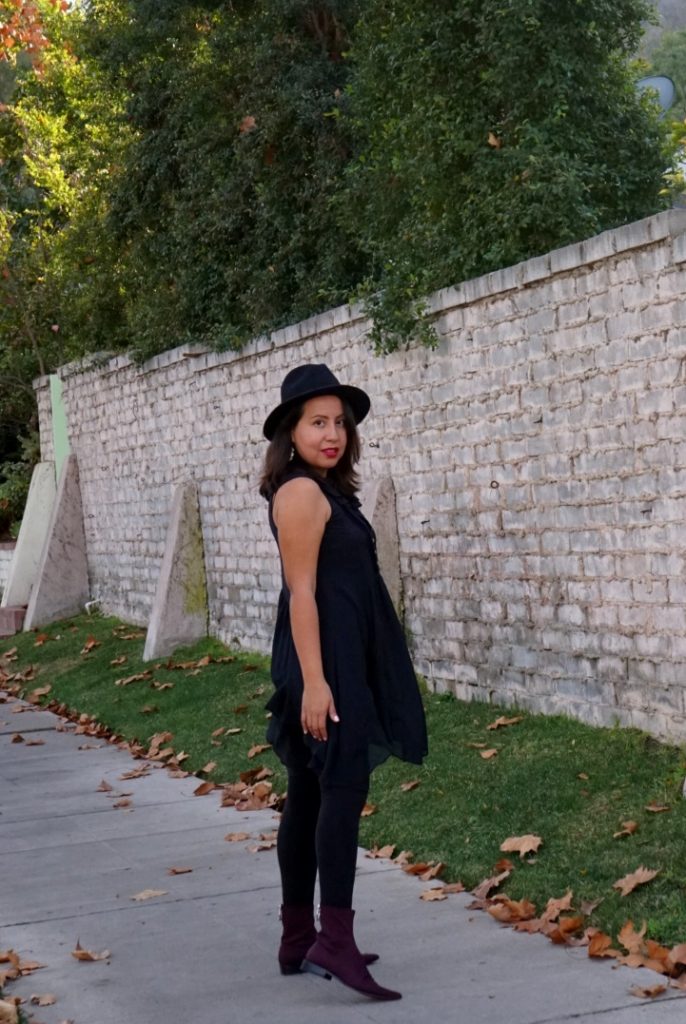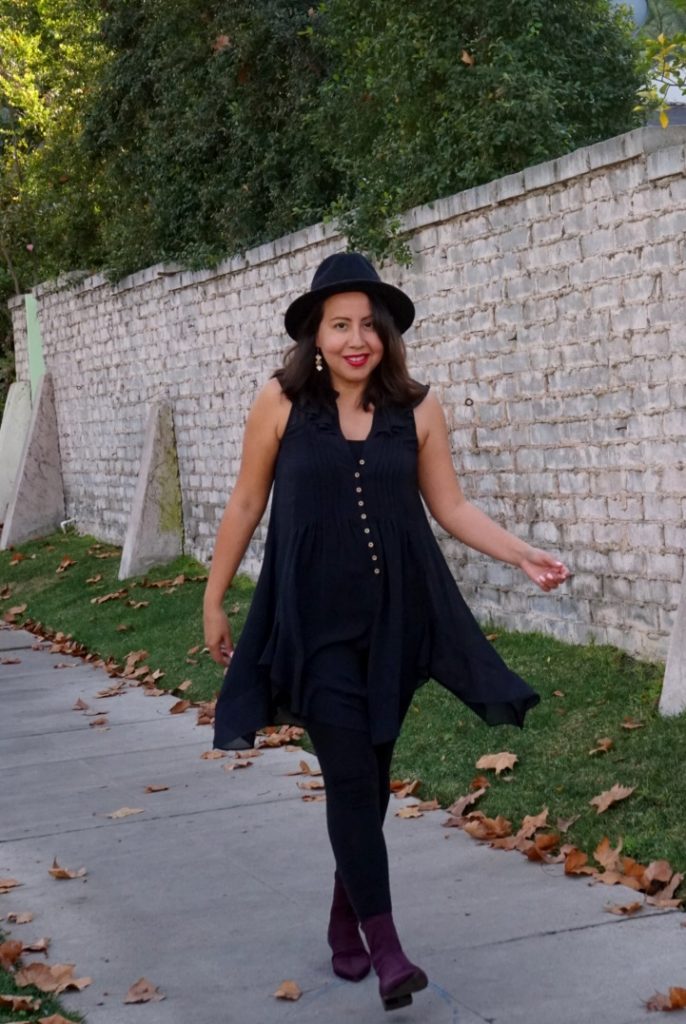 Dress: Anthropologie(similar here and here)//Leggings: Target//Boots: ZARA(similar)//Hat: JCrew(similar)
Another thing that I've been working on for sometime now is buying less clothes, and also being more conscious of what I buy. This year I'm being a little more strict with it. I'm buying really versatile pieces, as much as possible. This dress for instance is one example. I actually bought it with a giftcard I had to Anthropologie. It's one of my most favorite stores. I shop their sales whenever I can because so many of their pieces to me are timeless. What do you think of this sheer dress?
I can totally wear it throughout the whole year. When it gets colder, I can add a long sleeve, turtleneck, and layer it up with a coat. It can also be worn with OTK boots, flatform shoes, shorts, or pants. I see limitless possibilites to styling it! Are you making any new changes with the new year? Let me know in the comments :)) Also, I hope you liked my saving money tip!
Cheers,
Tania