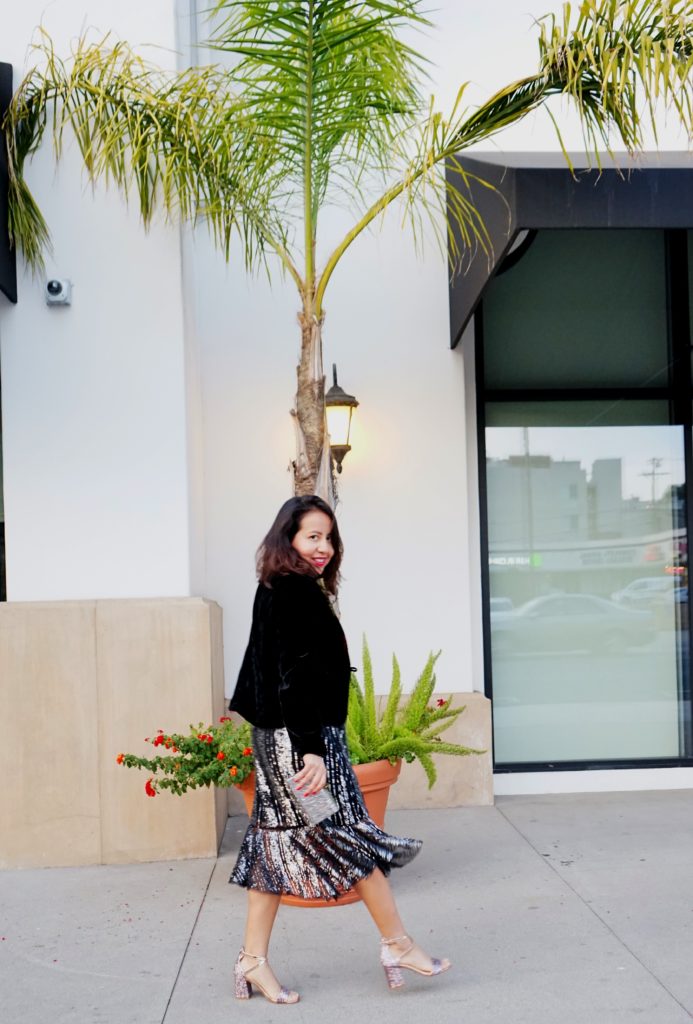 Strolling into the new year with an open mind and open heart, for me many things have changed. For one, I'm here on a new platform! It's fun and challenging so far. I'm looking for a job, which is extremely overwhelming and anxiety provocking at the same time. I mean going into the unknown can be exciting, don't get me wrong. A person like me, who is interested in so many different things can get a little lost at times. I actually have been getting help with organization and planning. I will speak on that later on the blog because I think it deserves a post of it's own. For now I am hopeful that the right job will call to me, I will apply and get it. Wish me luck!
Now about this festive look…I snatched this skirt up last week at ZARA! I was actually getting a gift for someone else at the mall and decided to take a peek inside. The red 50% off sign was calling me from afar. This was the only skirt of its kind left in the store, and it was just my size. YAY! It's still available if you love it at an amazing price drop.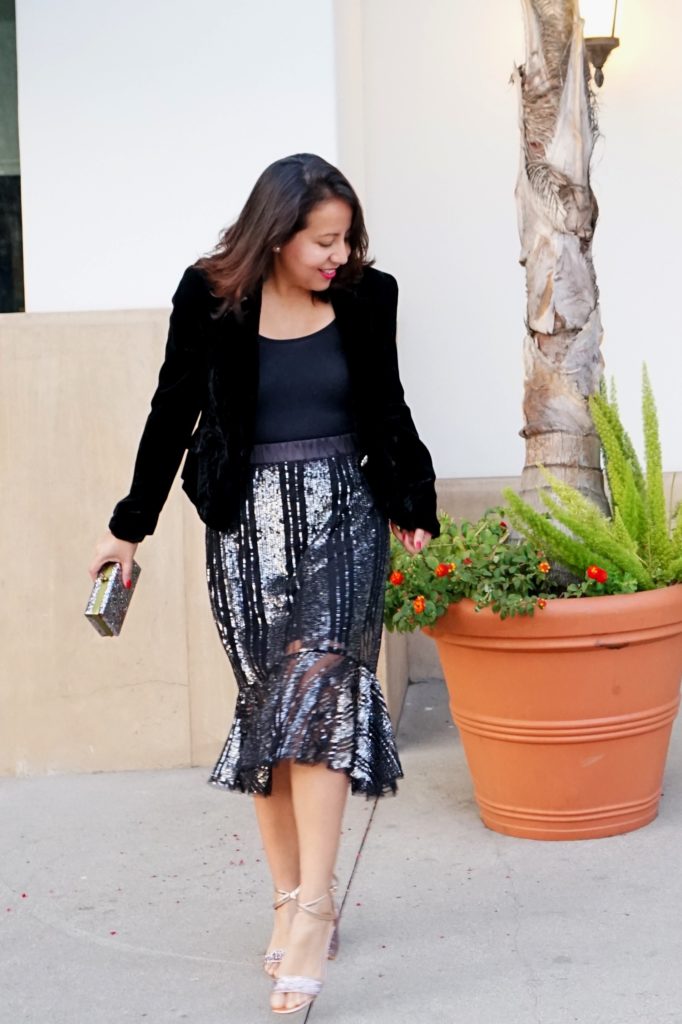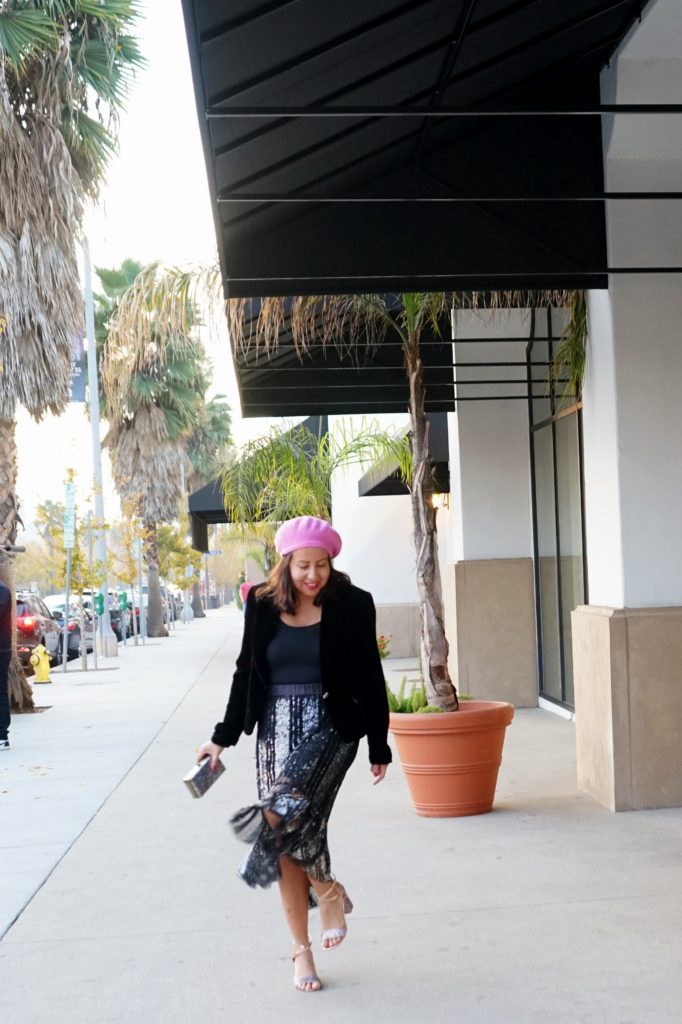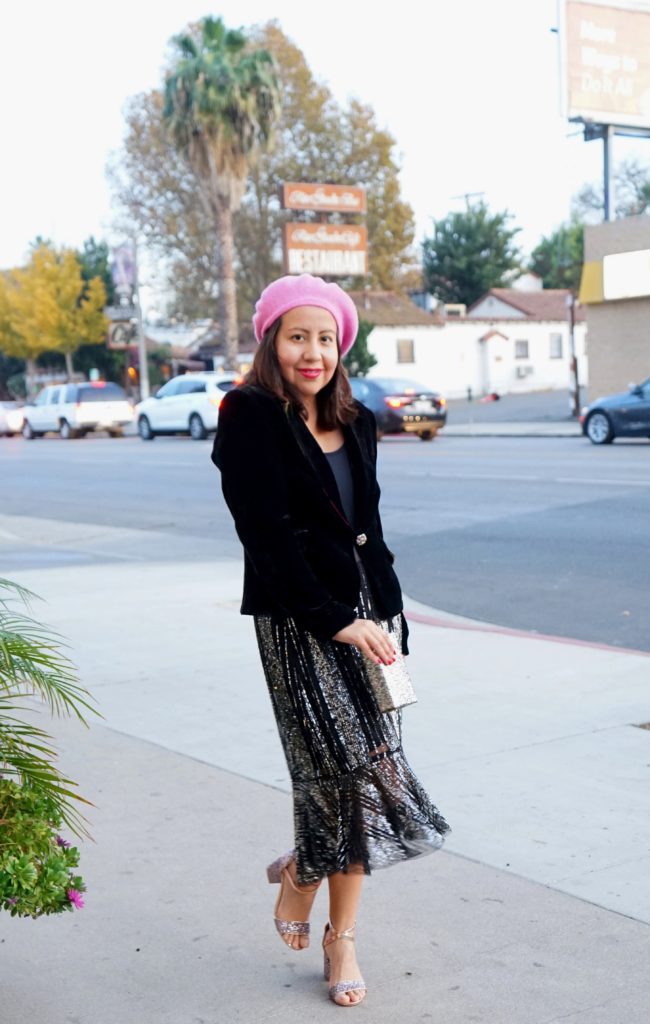 Skirt: Zara (here)//Shoes: Betsey Johnson (similar)//Blazer: Thrifted (similar)//Beret(similar)
I want to wish you all the very best that life has to offer for 2018! I am thankful for having this little space on the web to share and meet all you wonderful creative people. Thank you all for your kindness and for sharing a part of your time here on my blog. I look forward to keeping in touch with you all. Let's make 2018 one to remember!
Much Love,
Tania