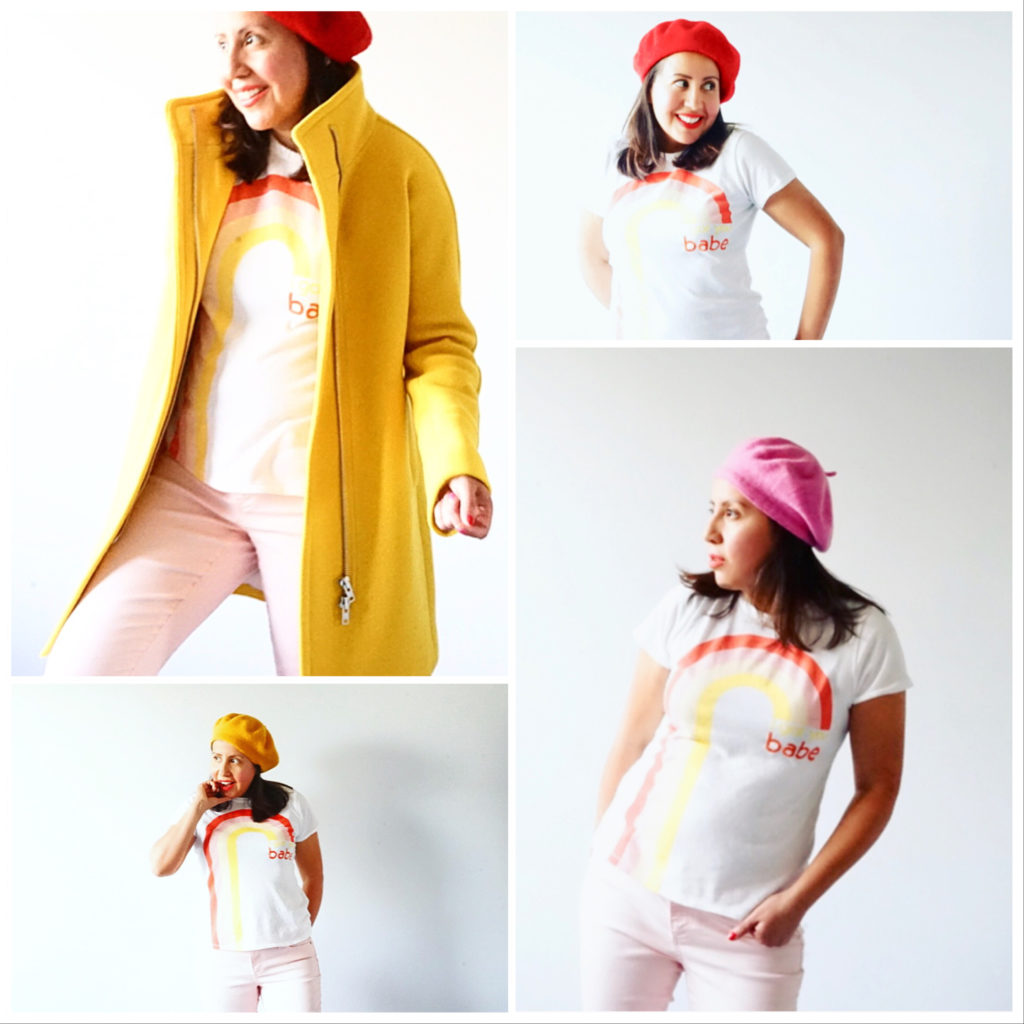 Color makes things a bit more fun! Don't you think? For me color has the power to brighten up ones mood, turning a gloomy day sunnier, or a sad day brighter. The power of color is magic!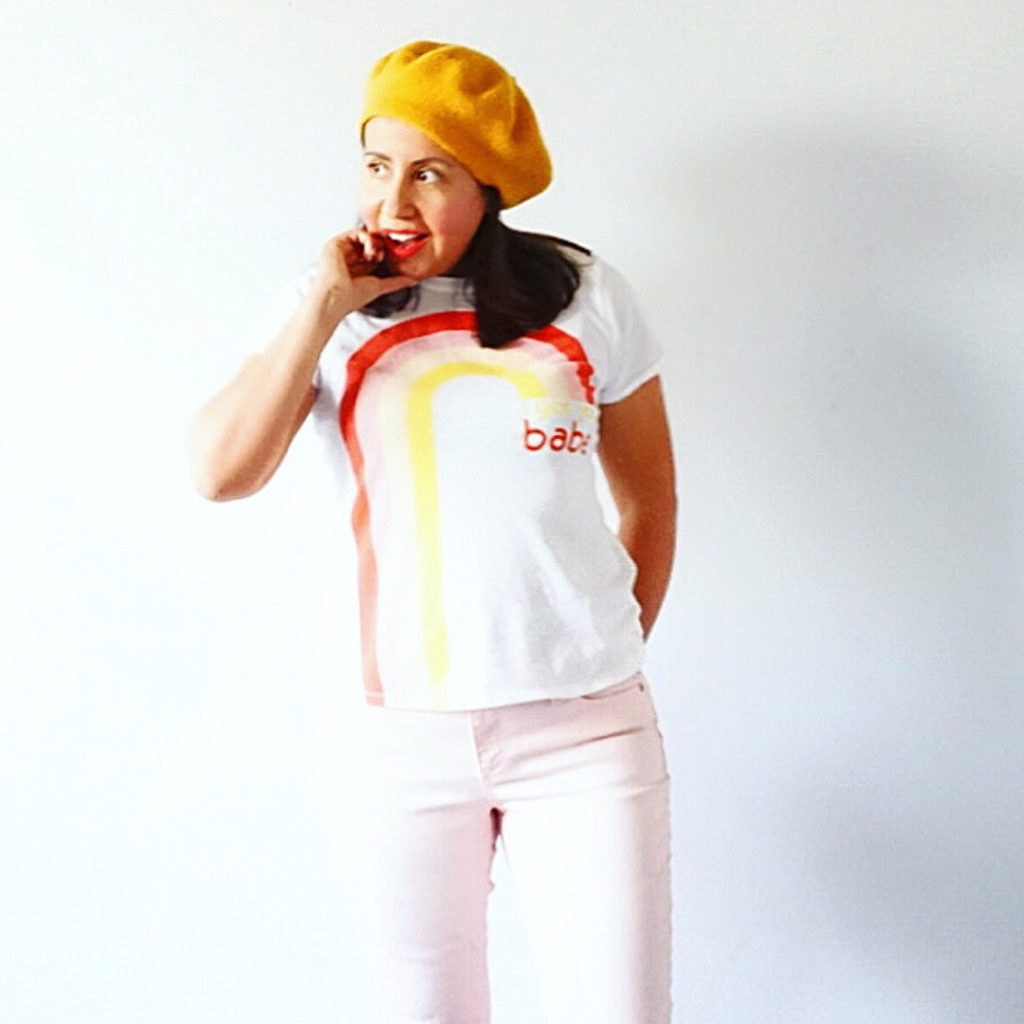 Beret : Naf Naf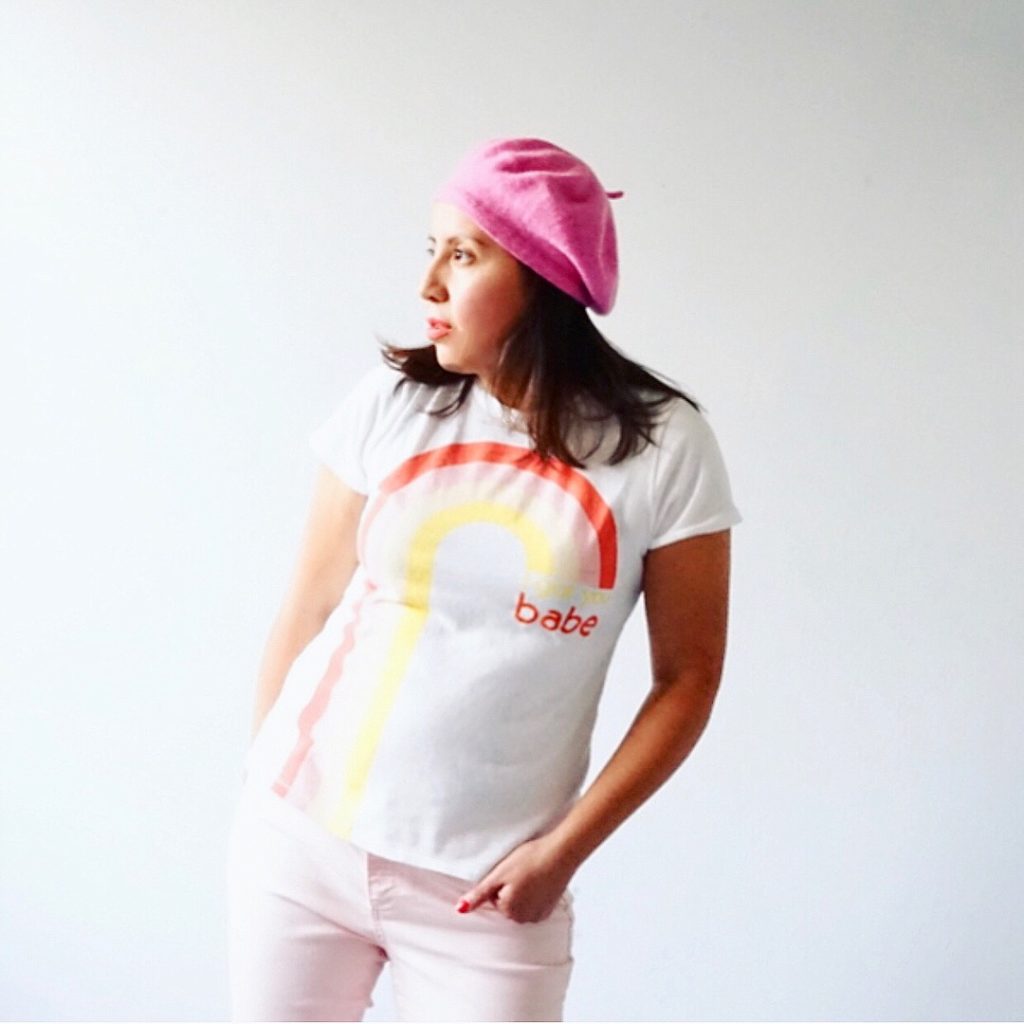 Beret: Amazon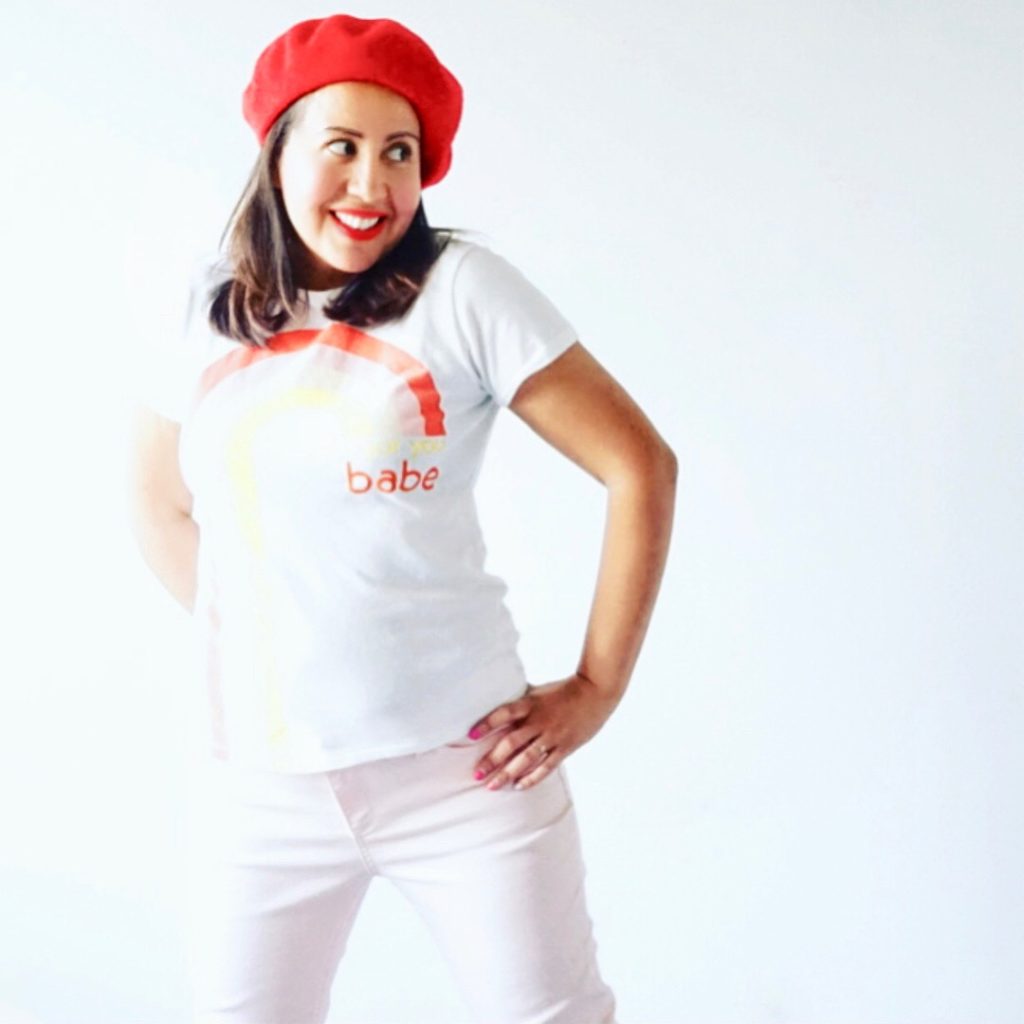 Beret: H&M (similar) // T-Shirt-Target//Coat: JCrew (Sold Out)
I adore color pops any day, and this shoot is proof! I played off the colors off on the Target tee shirt. I wore the powder pink pants to match the pink on one of the rainbow arches, then used the rest of the colors using my hats and bright yellow coat.
STYLE TIP: With color pops you can play off colors you are wearing in a certain piece or just add it to any black, white, or nudes. They will add interest to your outfit for sure.
I really enjoyed creating these fun looks! What do you think? Are you a color pop kind of person? Let me know in the comments!
XOXO, 
TANIA