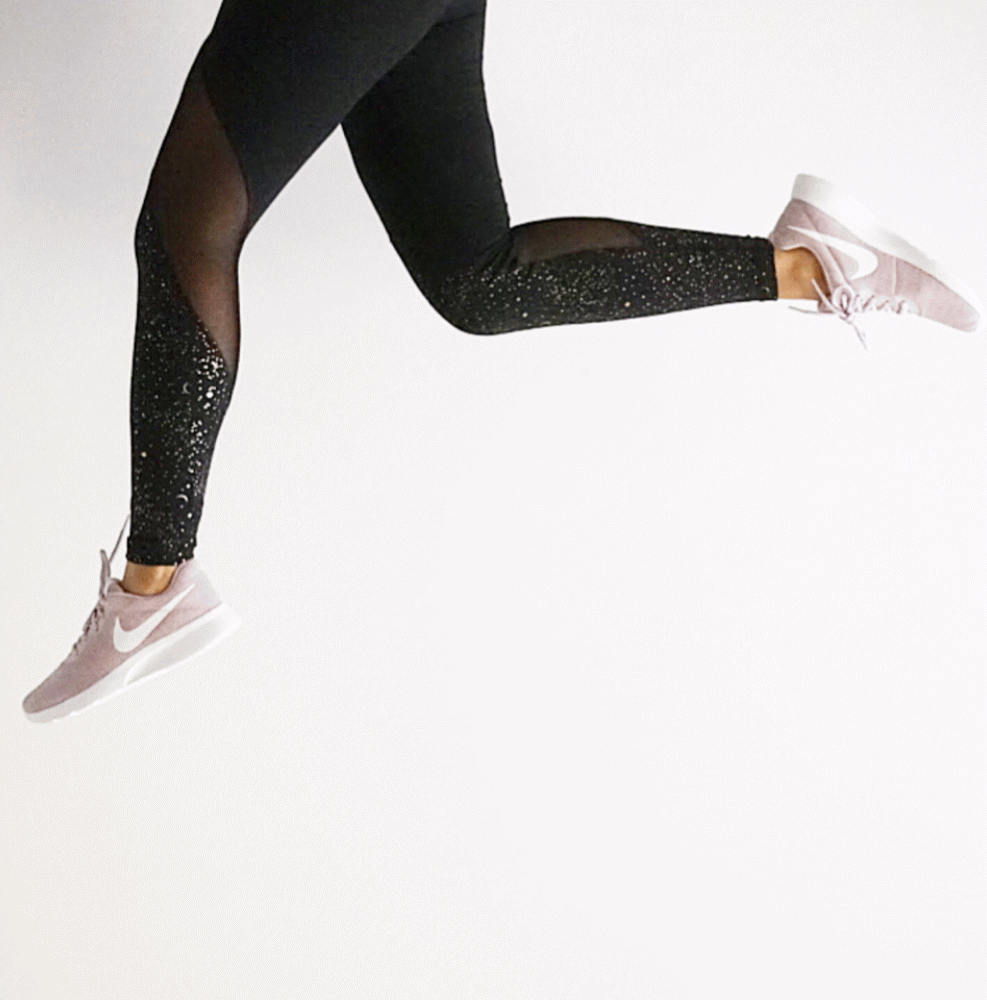 As I've gotten older my fitness has become more and more important to me, most likely because my body can't recover as quickly after not eating so well. Not that I overdo it with junk food, but sugar is definitely something that has been a constant in my meals and snacks. From coffee loaded with sugary creamer to sweet jam on toast, my sugar consumption had me feeling shaky after not having any food for 2 to 3 hours. I would eat loads and loads of bread and processed foods. Like Oprah, I LOVE BREAD!!!
When my sister told me she was doing a 21 Day Sugar Cleanse, I hopped right on board with her. We are not strictly on the cleanse yet because we have so many Birthday celebrations going on this month. I allowed myself to have bread on weekends for now. I have begun taking a lot of sugar out of my daily food intake throughout the week. I was afraid of getting shaky from cutting sugar almost completely out of my daily meals. On the contrary it made me stay satisfied longer after consuming whole dairy, meat, and veggies. On this cleanse you are allowed one fruit a day, either a banana or apple. I chose banana as part as my first meal.
Weekly Meals 
Breakfast
Banana, cashews, coffee, cheese stick. (Seems random, but actually keeps me full as I'm on the go go go!)
Snack:
Matcha Green Tea with a small bag of cashews
Lunch: Sliced turkey, olive tapenade, carrots, hummus, ovacado, salad
Dinner:
Monday: Chicken soup, Tuesday: steak and salad, Wednesday: scrambled eggs with veggies, Thursday: fish and salad,
Friday: Salmon patty with avocado and lettuce, cup of chili
I consumed very little sugar. The matcha had a sweetness to it because of the milk I believe. I made sure to tell the barista to add no sugar. Oh and I had a treat which is my vitamin gummies which do have 3 grams of sugar per serving. I have to take them, so there you go. My little cheat, but not really right? :))
One of the things that I've been considering is meal prepping. One of my friends is doing meal prepping and it's something I've been wanting to pick up. The only problem with that is that I don't like to eat the same thing every day, and that's why I've neglected to give that a go. The two friends that have done it in the past cook a whole bunch of the same thing all at once and eat it throughout the week. That kills it for me. I guess I can try to get creative with it and save some in the freezer for the next week and switch it up. I just love fresh food too much though. Oh the dilemma! Do any of you have experience with meal prepping that can offer some tips? Please tell me in the comments. I'm desperate to actually try it, but also want to be happy eating it!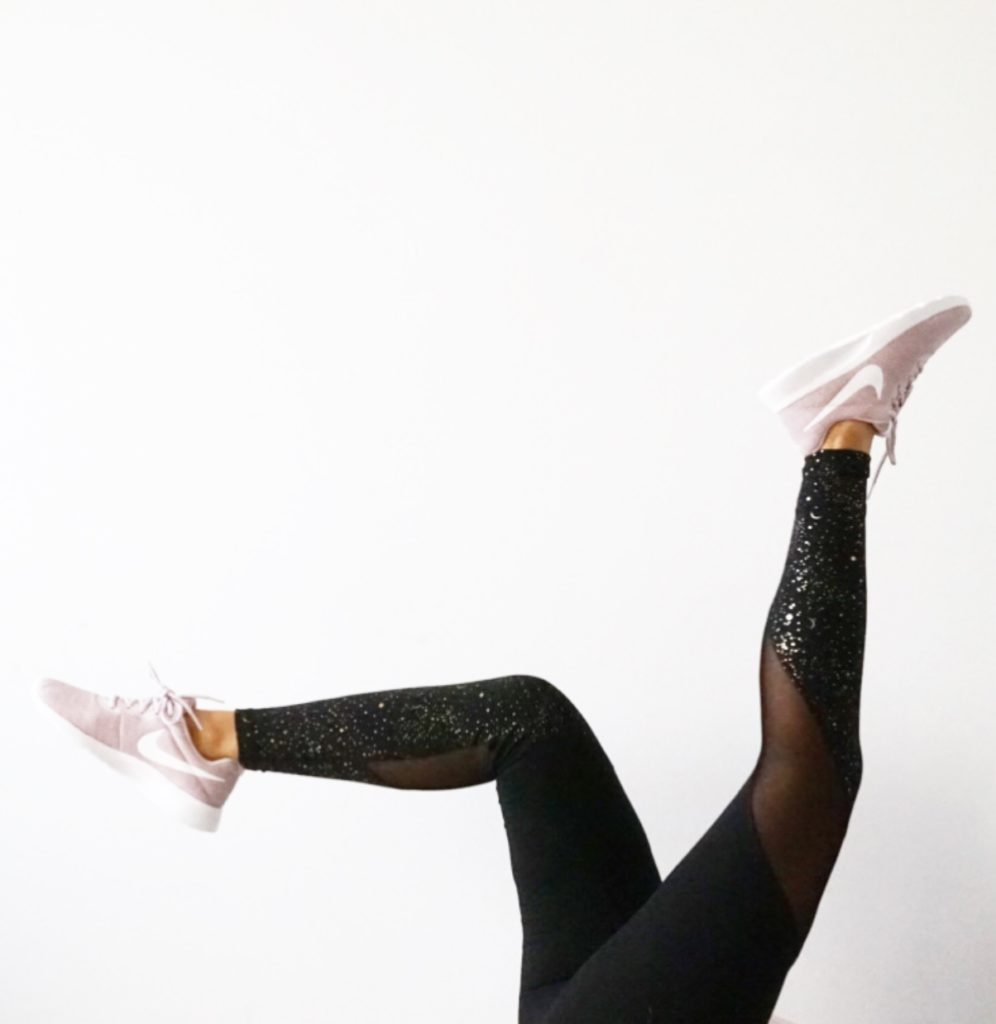 High Rise Leggings: Old Navy (similar) // Sneakers: Nike Tanjun
I'm listing here the best places to find quality workout gear at low prices!
1. Old Navy
2. TJMAX
3. Gap (sales section)
4. Six:02 (sales section)
 Best stores for sneakers
1. Macy's (sale section)
2. Zappos
3. Six:02 ( sales section)
I'm really happy with how my workouts have been going but I realize I need to step up my game this week if I want to see more definition.  Weights will definitely need to come into play. By the way I am by no means a gym person. All of my workouts are outdoors or at home.
Current Workout: Walking 3 to 4.5 miles daily (except Sat. and Sun.) I walk up to 20 minutes at an incline backwards to work on quads, glutes, and hamstrings daily.
Fitness Goal: To tone my body and gain more energy.
Results: I have noticed my legs and glutes getting more toned.
I hope this helps anyone that is starting their own fitness journey and keeps you motivated. Getting a friend to join you is definitely something you should consider because it's one thing that has helped me tremendously in the past. We can motivate each other babes! Share any workout tips and tricks in the comments please.
Much Love and Light,
Tania
Disclaimer: I am not a certified nutritionist and make no claims to be one. You are responsible for any decisions pertaining to your health. The nutrition plan shared here is for informational purposes only. As the reader you are responsible for consulting a physician before starting any new diet or fitness plan.