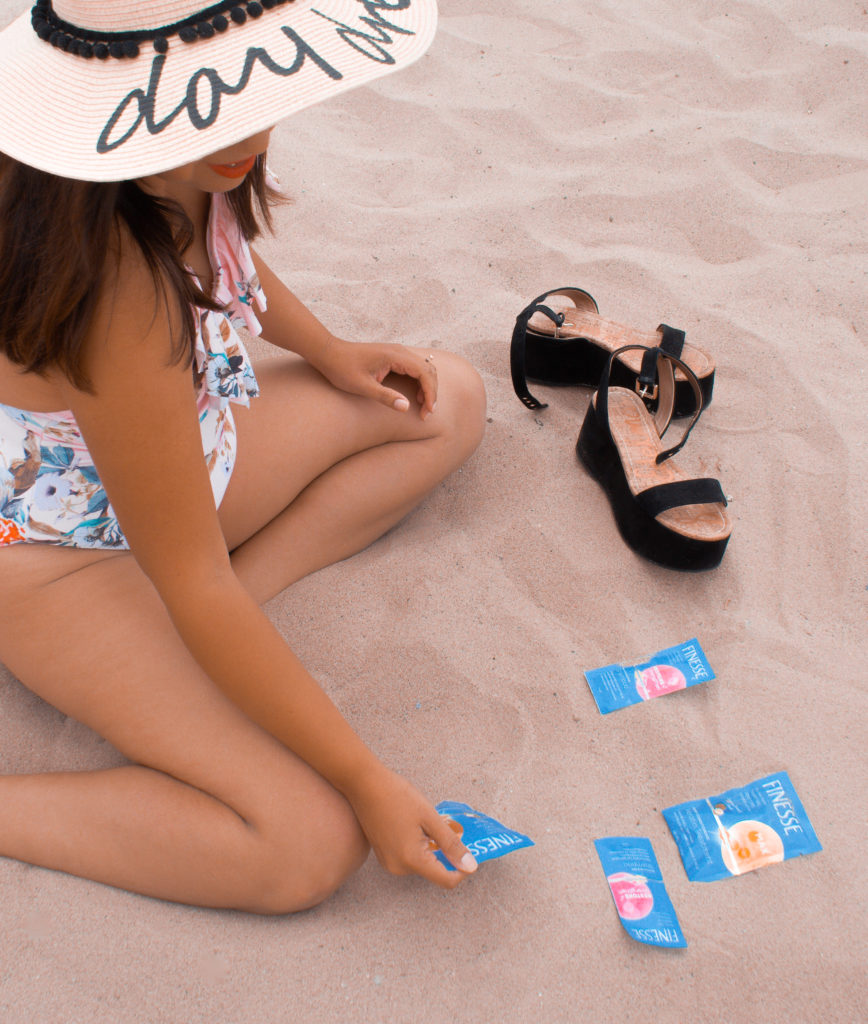 Hello lovelies! It was time for a beauty review over here on the blog. I love reviewing hair products because that is the one thing about me that I change up the most in the beauty department. I love cutting, trimming, and going lighter with my hair from time to time. Since I am always out in the sun especially during summer my hair needs special care as it can become overly dry with so much beach action. If I could live any closer than 30 minutes away from the beach I would. :)) Oh well, I can dream! For now frequent trips are great, but my hair pays the price I'm afraid. A good moisturizing hair mask can do wonders I think. So I decided to try the Finesse brand and see what it could do.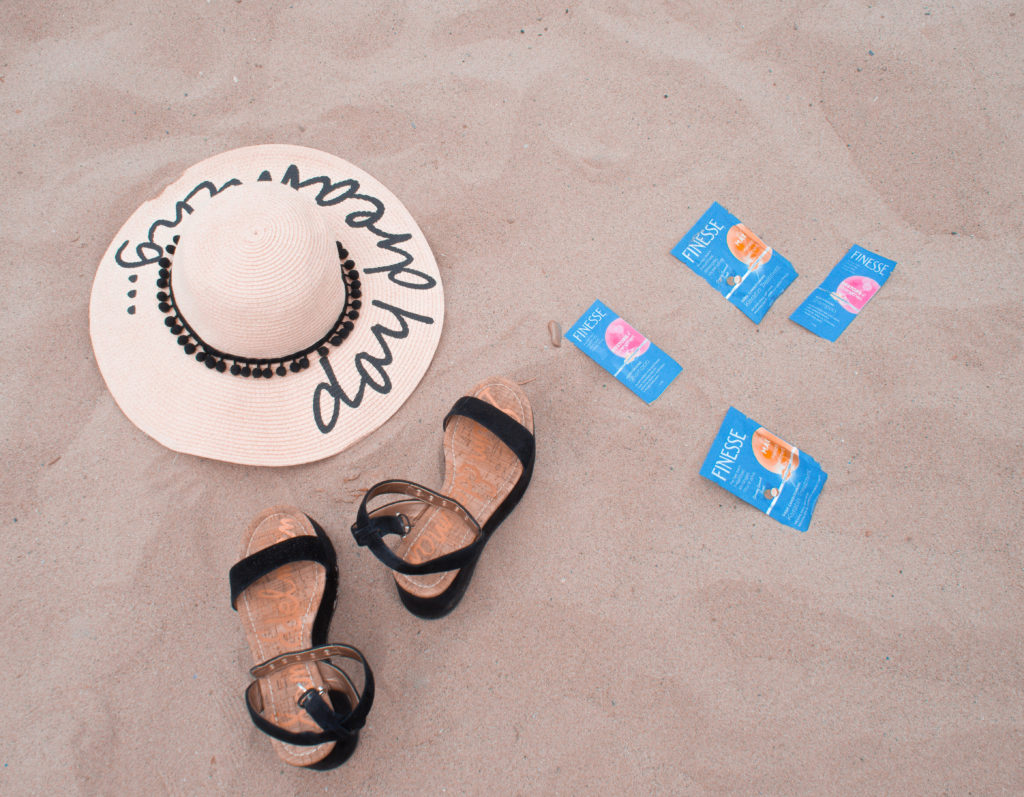 I've been using the Finesse Max Keratin Treatment along with the Restore + Strengthen Shampoo for two weeks. Here is my experience with the product. 
Finesse Max Keratin Treatment
Main Ingredients: Infused with reparative hydrolyzed keratin, vitamin E safflower seed oil, and Aloe.
Health Benefit: Dye Free, Aluminum Free
Price: $1.49-$1.70 (sold individually in 1.76 oz (50g) packets)
Where to buy: Target
Claims: It revives dull, dry hair. It delivers penetrating proteins for stronger and healthier looking hair.
Experience: The treatment smelled heavenly to me since I am a coconut scent lover! I love that it has a creamy texture, but not sticky. It did leave my hair feeling soft and manageable. Also it was extremely easy to comb through after washing it off. 
Results: After using the products and drying my hair, it felt lighter and looked shiny. I appreciated the fact that my hair did not look greasy. Unlike other moisturizing treatments I have tried in the past, the Finesse Max Keratin Treatment did a great job of keeping my hair moisturized and looking glossy without weighing it down and making my hair look like an oily mess. As a matter of fact I was able to not wash my hair for 2 whole days, which is big for me because usually I can only go one day without washing it. After two days with the product it still looked clean and shiny!
Pros:
Low price point
Healthier shinier looking hair
Only takes 5 minutes weekly to use
Packet lasts 1-2 uses depending on hair length
Cons: None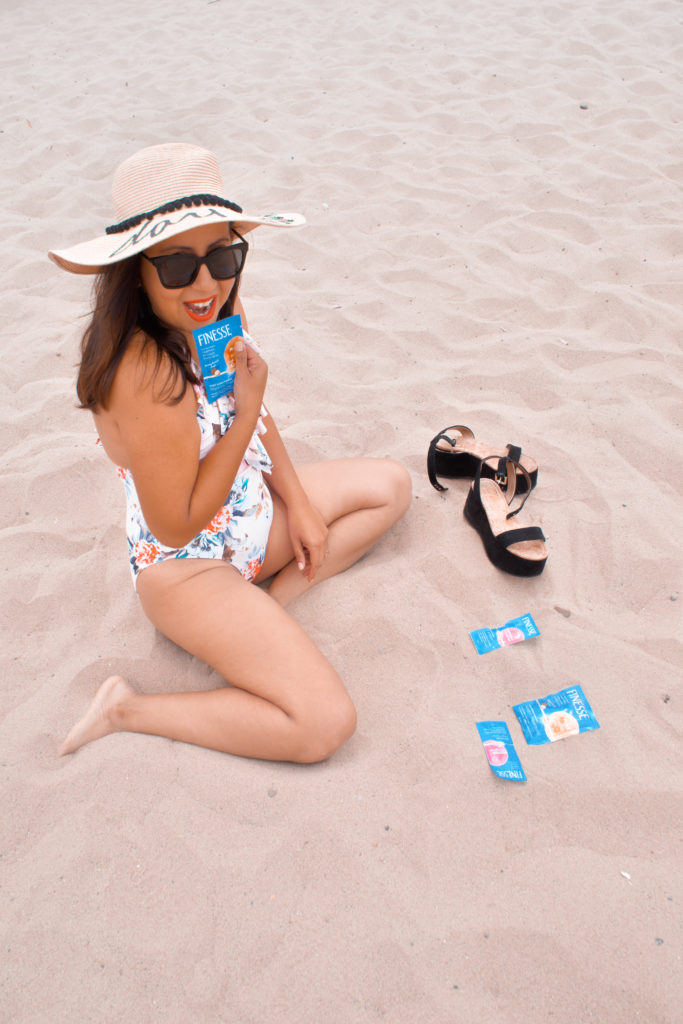 My overall experience with the Finesse Keratin Treatment is a positive one! I think it has made my hair look and feel healthier! I would recommend the product to you 100%.  The moisturizing affects from the keratin treatment definitely came through for me. Have you used this product before, or which ones do you love? What is your experience with hair treatments? Let me know in the comments because you know sharing is caring!
You can purchase the Finesse Keratin Treatment at Target (here) and the Finesse hair care at Bed, Bath & Beyond (here) stores!
Much Love Beauties,
Tania
*This is a sponsored post, all thoughts and opinions on the product are my very own.