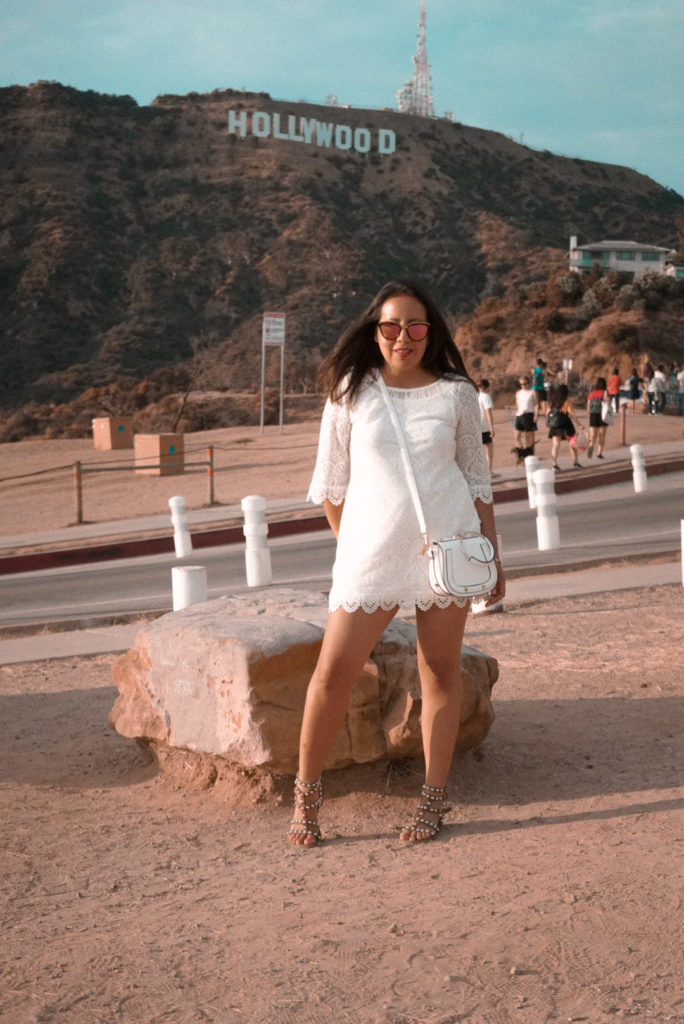 With summer here I find myself pulling out my favorite dresses out of my closet and restyling them with my current favorite accessories. I'm a minimalist when it comes to jewelry, so I restyle mostly with shoes, bags, sunglasses and hats. I do throw on some dainty pieces of jewelry, these usually consist of gold or silver necklaces and bracelets. With this look I mixed up the tan silver studded sandals with the white gold studded bag, along with my gold rim sunnies. I threw on the tiny red beaded bracelet for the slightest of color pops. I love to let dresses be the main attraction!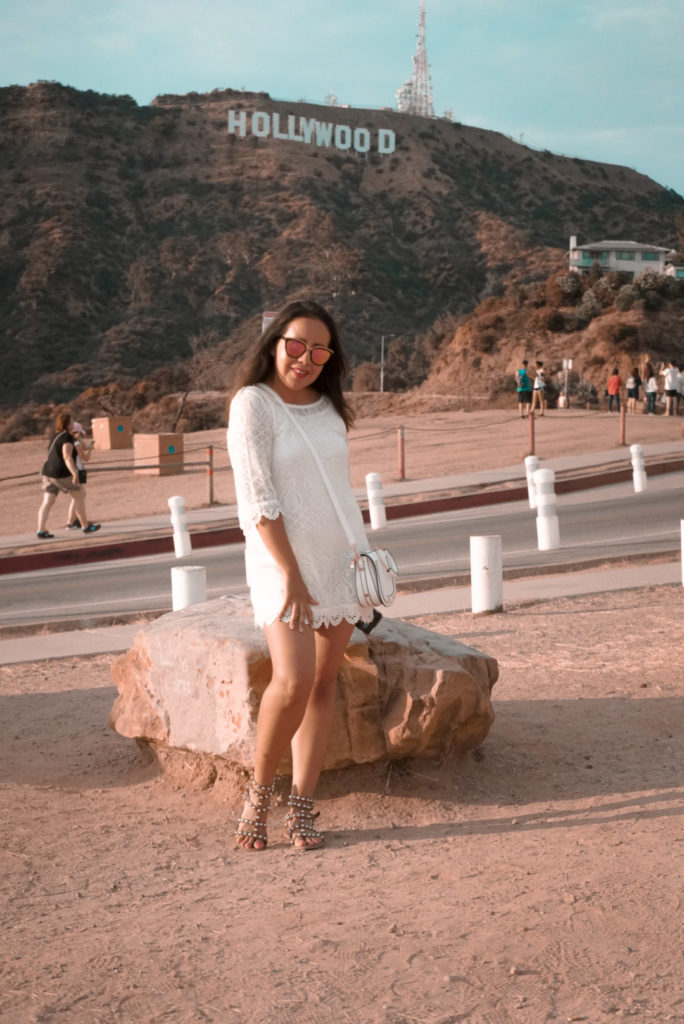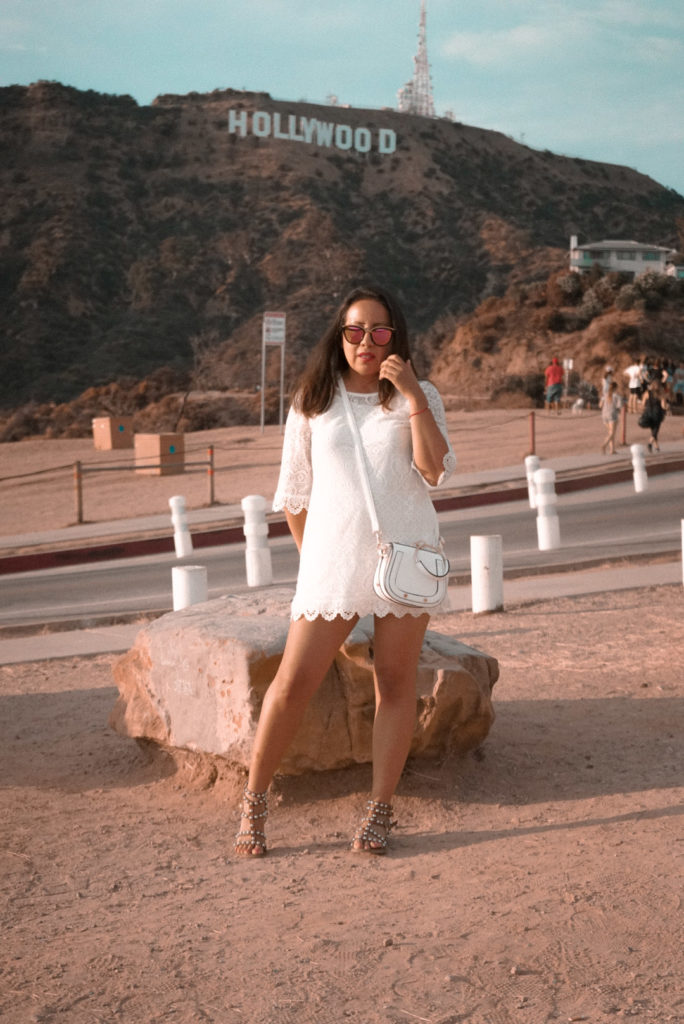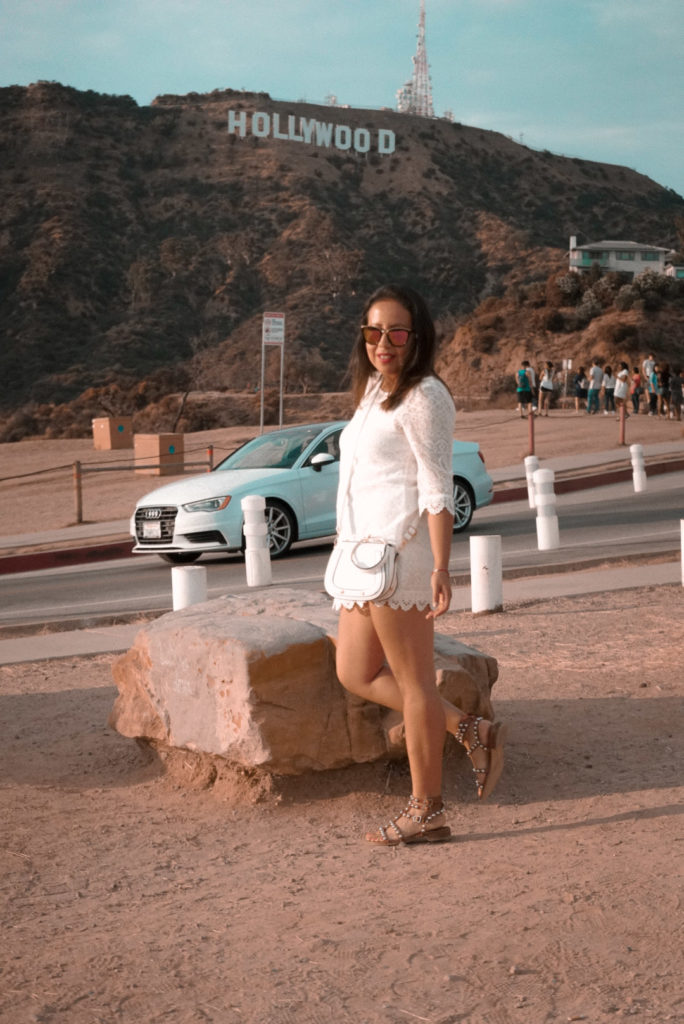 Dress: H&M (similar here and here)
A little white lace dress has endless possibilities to style, which is why I'm showcasing it as my first #inspiremyrestyle  post!
I bought this dress from H&M back in 2015 and I've styled it 3 times counting this one on the blog. See my other 2 styles here and here. I've gone sporty with it and a little more boho with it using a tassel purse and hat. Out of all the looks I can't pick a favorite because I love them all equally. Check them out and let me know which is your fave in the comments. :))
STYLE TIP: To pull off all the different types of styles I'm showing here, a shift dress like this one works best.
Hope I have inspired your style babes. If you follow me on Instagram, I'll be using the hashtag #inspiremyrestyle on all my future restyle posts. I would love it if you used it as well so we can all inspire each others style.
Cheers, 
Tania 
Let's be Insta Friends!