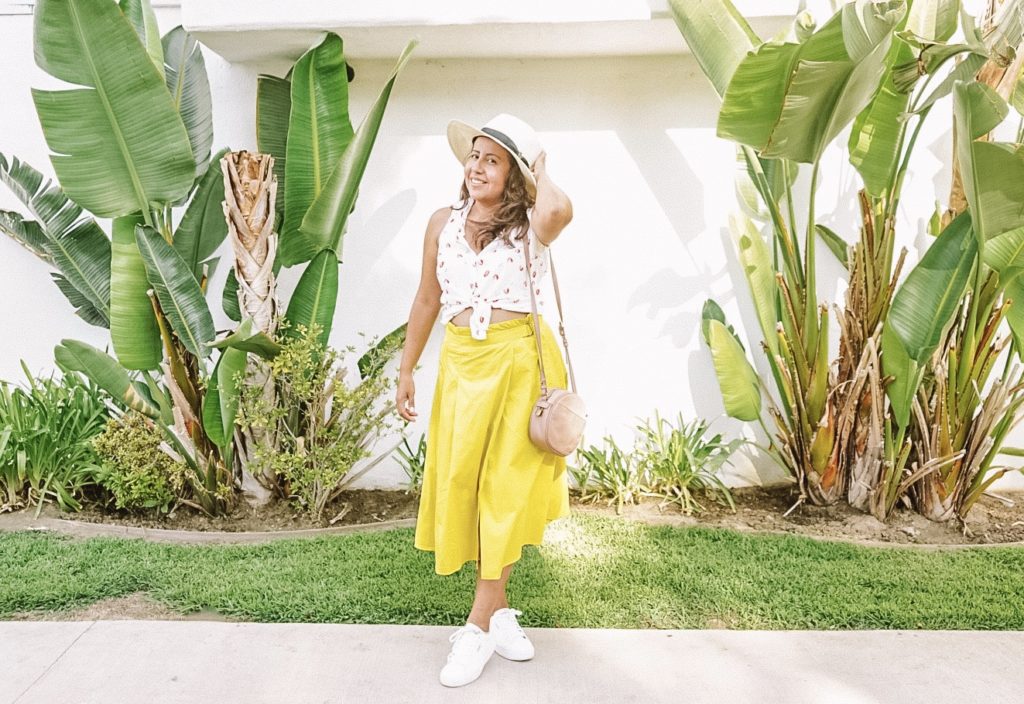 A dreamer by nature I often find myself in faraway places in my mind. Maybe that's why I love books, stories, and movies so much. They all have a way of taking me away from any troubles or daily routine.  I also enjoy playing with my style to evoke a relaxed feeling for myself . It's in the way I express myself, or how I want to feel for that day. The best feeling for me is feeling relaxed and carefree. This is where Resort Style comes in!
How to pull it off?
Your clothing most definitely must be comfortable, and breathable! Think of it as going away to a tropical paradise. What would you wear? How would you style this beautiful getaway? As far as fabric goes, cotton, silk, and denim will be perfect.
Your shoes need to be comfortable, preferably sandals, but I think sneakers will pass. A hat and sunglasses of course will give it a nice touch. You know you will be frolicking in the sun, so you need the protection!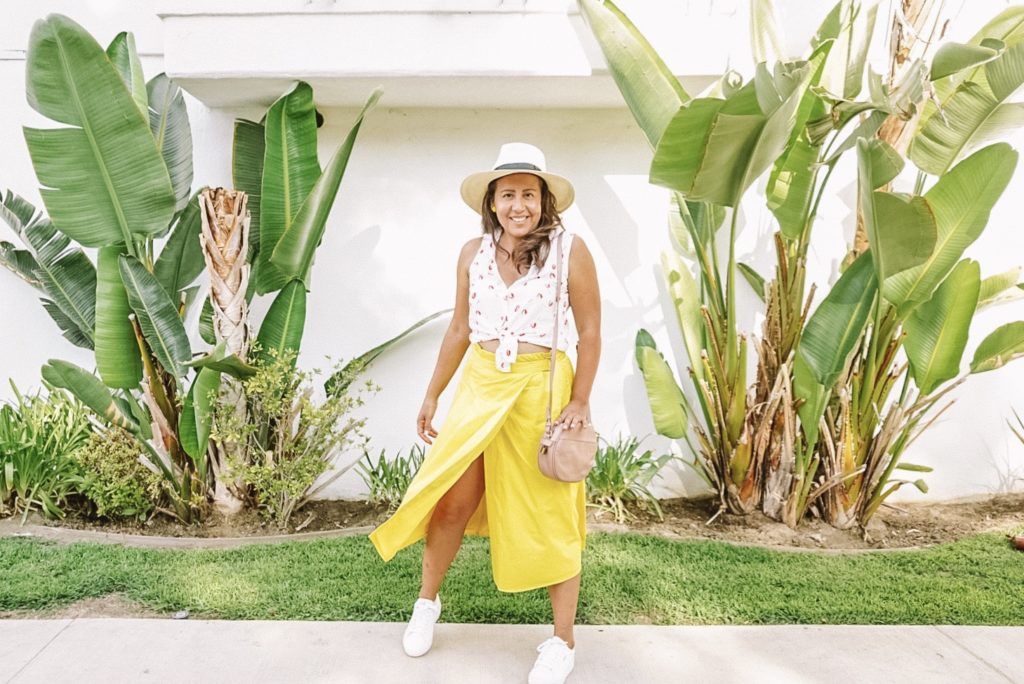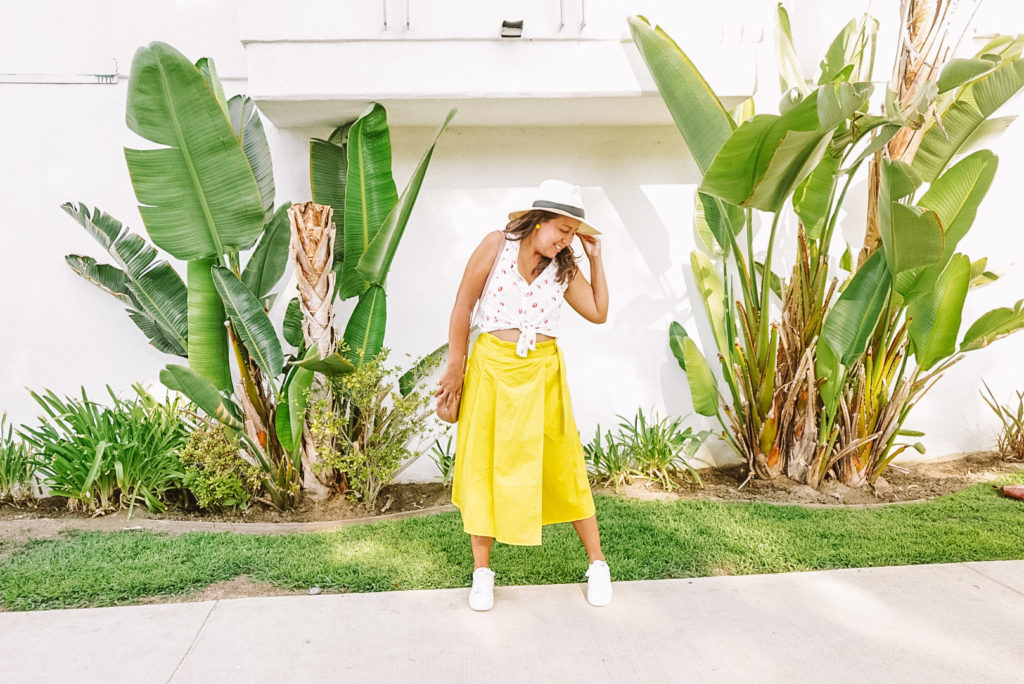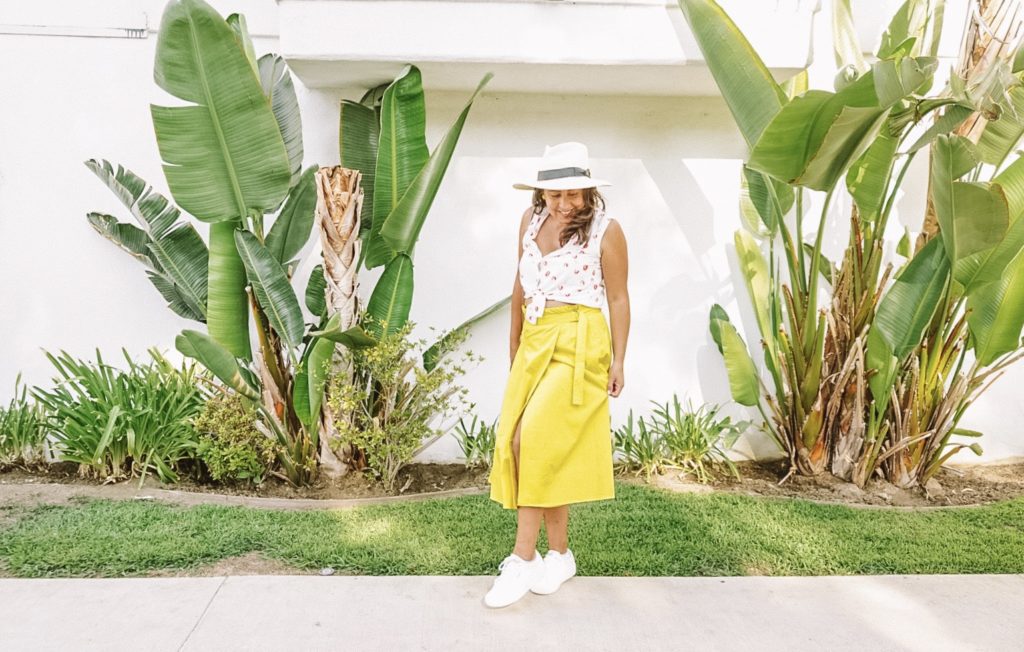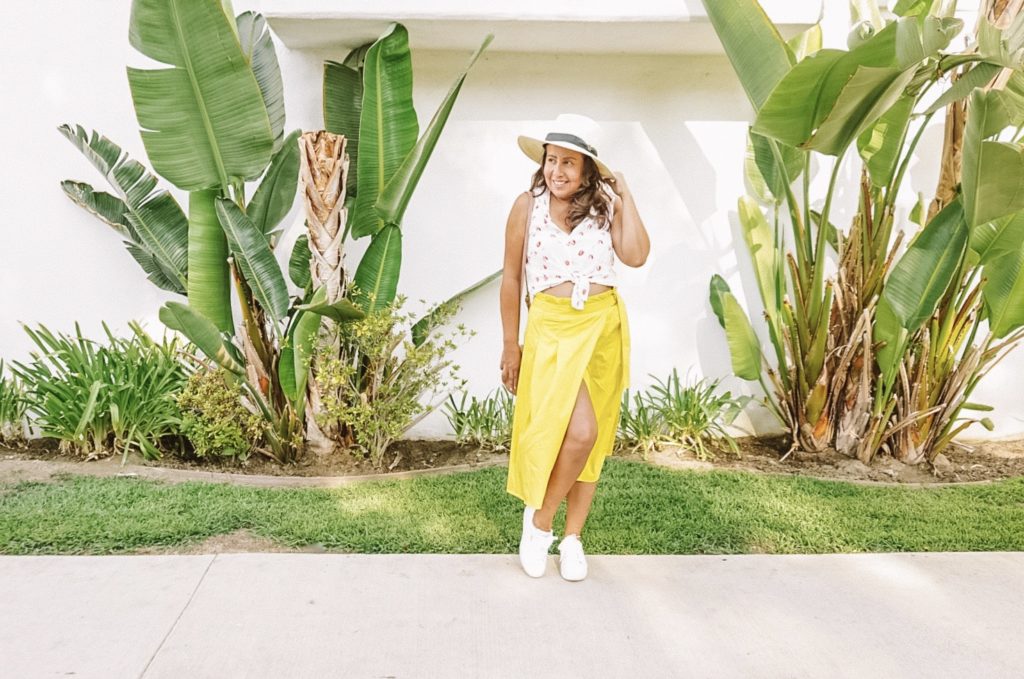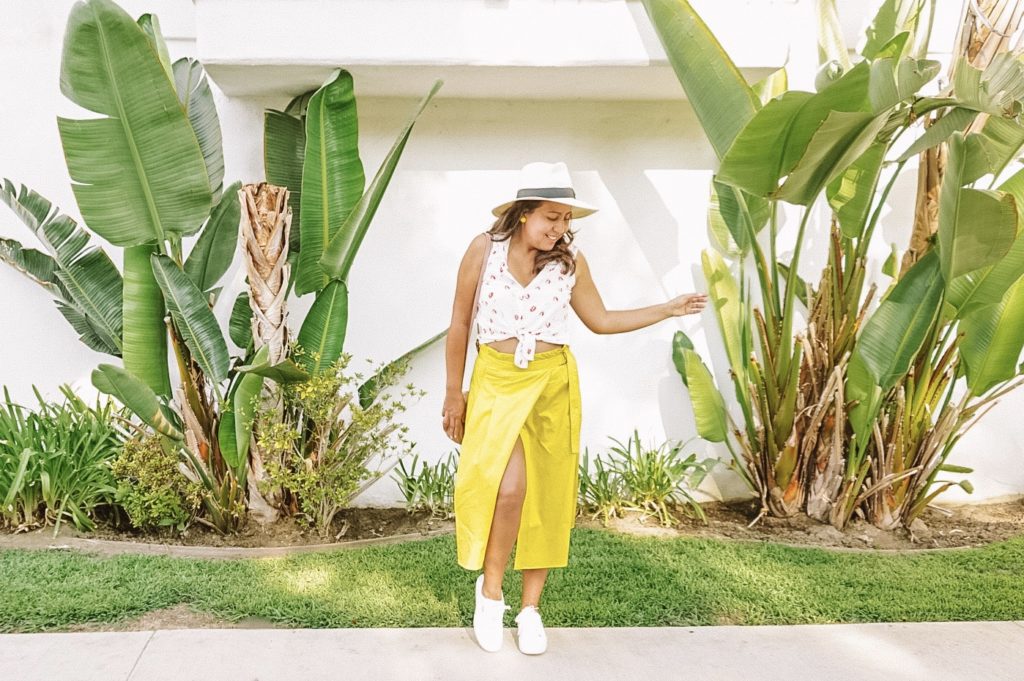 Skirt: Badgley Mishka //Shirt: TJMAX (similar) //Sneakers: Puma//Hat: Old
This look will have you feeling your most relaxed self! This is what this style does for me. Big shout out to my sister who is a master at this style. Seriously a MASTER!! Well she has travelled way more than me so she is a pro. I get inspired by her sense of fashion all the time!
Do you love it or do you LOOOOOOOOVE this style? :)) Hope you do love it as much as I do. Please share your thoughts in the comments!!
Love Always, 
TANIA