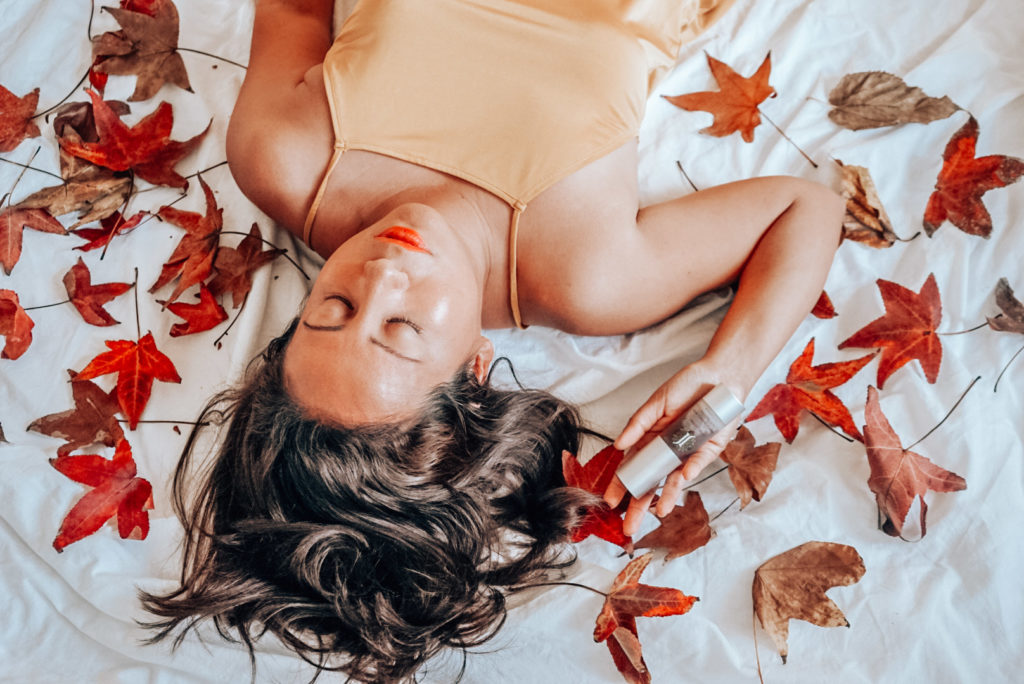 Diving into skincare today with June Jacobs Raspberry Recovery Serum! This serum is made for relieving dry skin from irritation, redness, and for protecting your skin from premature aging. I chose this serum specifically for those benefits since I have mild rosacea which can cause redness and irritation. Also having turned 40 last year has me extra diligent on preventing signs of aging. I know genes help, but there's only so much genes can do, hehe!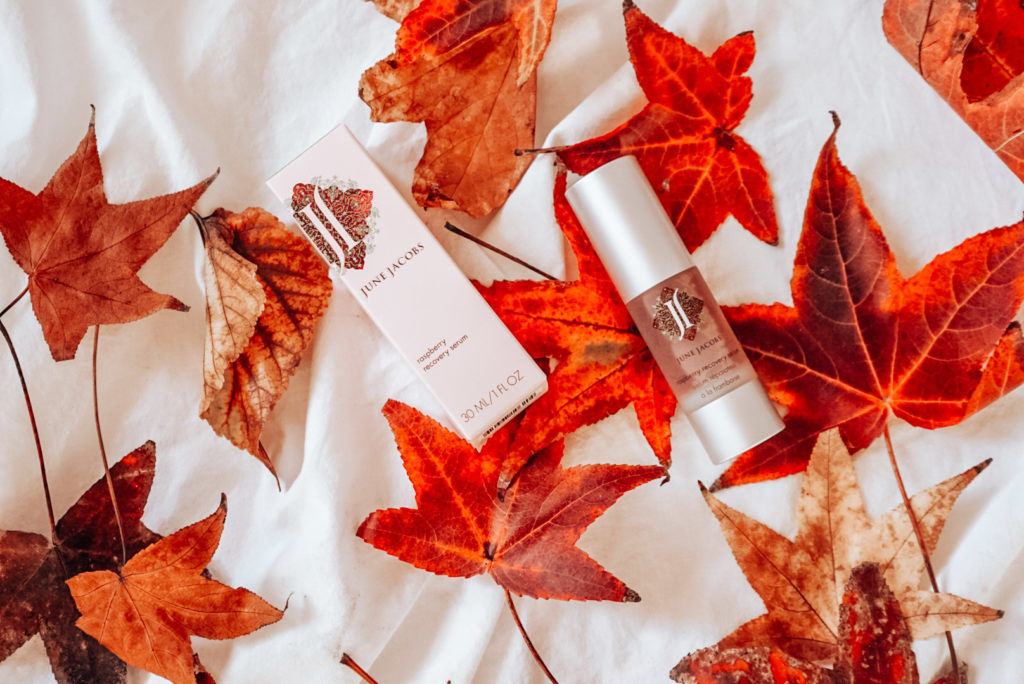 What's in it?
The serum contains Rosemary leaf extract
Patented red, green and white tea extracts
Goji Berry, grape seed, and pomegranate extracts
What does it do?
The Rosemary extract stimulates collagen breakdown to strengthen the skin. It also protects skin from pollutants in the environment. The tea extracts help combat the visual signs of aging by neutralizing free radicals.
How to apply it?
It is recommended that you use the serum after cleansing and toning. You should use a slow tapping motion and massage on face and neck area.
Results
I saw visual improvement in the texture of my skin from the first application! It's actually instant. My skin looked more firm, dewy, and plump. I felt like I had a protective mask on, so much so that I would wear it by itself with no makeup or BB cream. Also, I have combination skin. This means that my skin tends to get oily in some places more than others. In tern that causes my BB cream or sunblock to run into my eyes after about 6 hours daily. With the Raspberry Serum I didn't have this issue, my BB cream stayed in place longer, until the end of my day (about 10 hours). I was extremely happy about that!
An additional benefit is that the serum is not oily at all. I would recommend this serum to anyone looking for fresh healthy glowing skin. If you're looking for a great serum, this is it!
Let me know if you have tried this serum or which serum is your favorite in the comments. Also if you have any questions feel free to ask me and I will surely answer them!
Much Love Beauties,
Tania
You can purchase June Jacobs serums here!
*This is a sponsored post, all thoughts and opinions about the product are my very own.