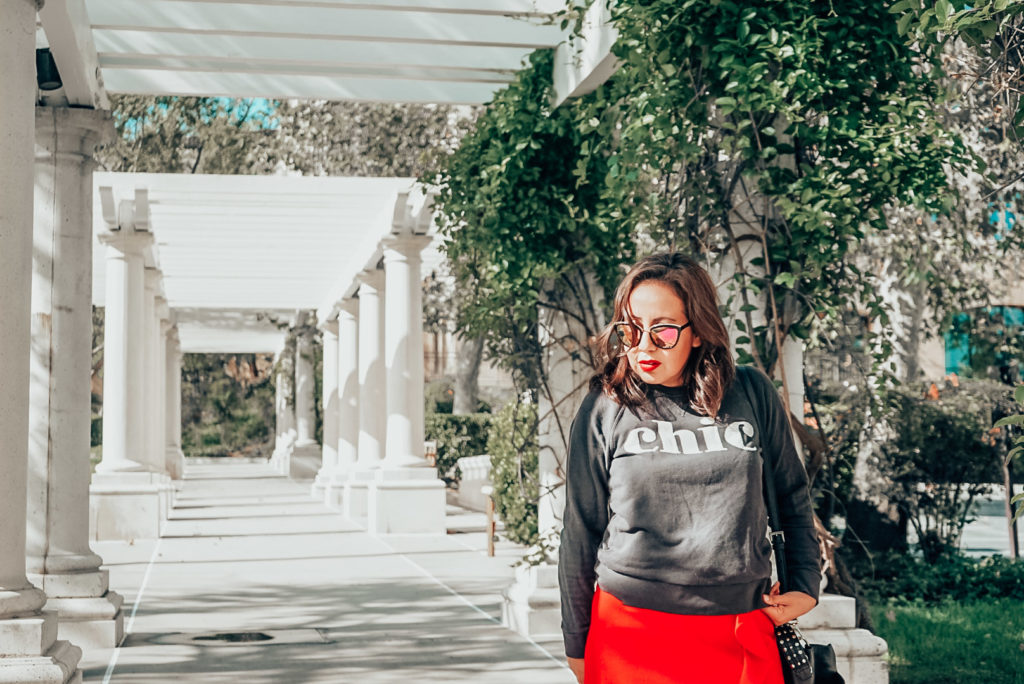 Happy November! Has it gotten cold around where you live, or is it still warm like in Los Angeles? When it comes to my wardrobe around this time of year, I'm still in skirts and an occasional sweatshirt during the early part of the day. I haven't purchased any new sweaters and I have actually given some of them away. I'm still trying cut down on purchasing, so I restyled this top and bottom I got last year for you. I have never worn these two pieces together but, I thought they paired together beautifully! Well black or dark grey work beautifully with red right?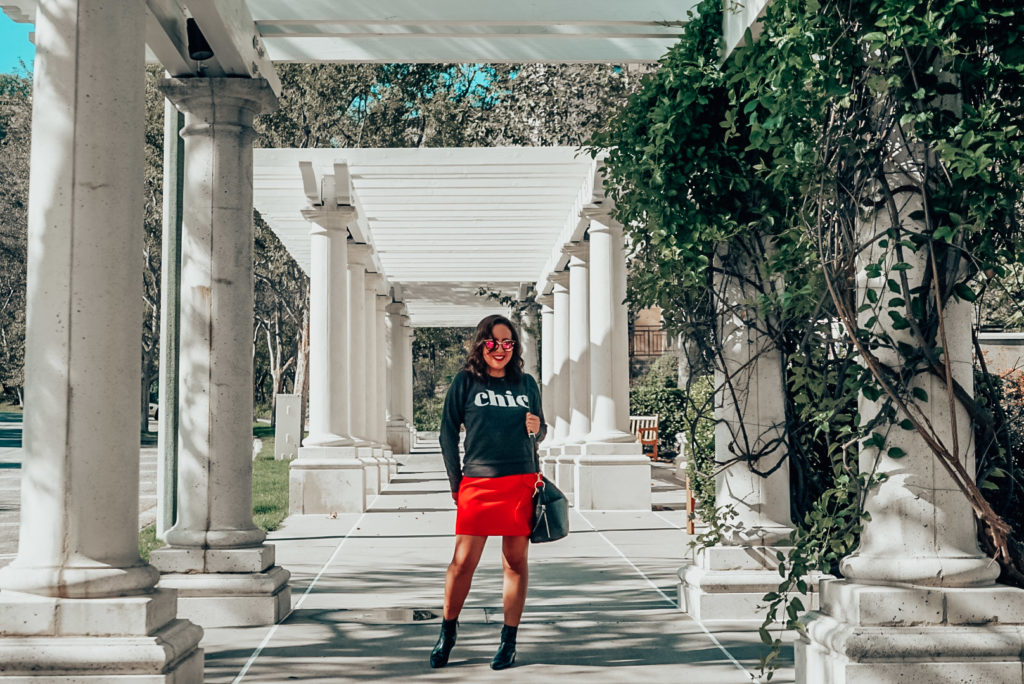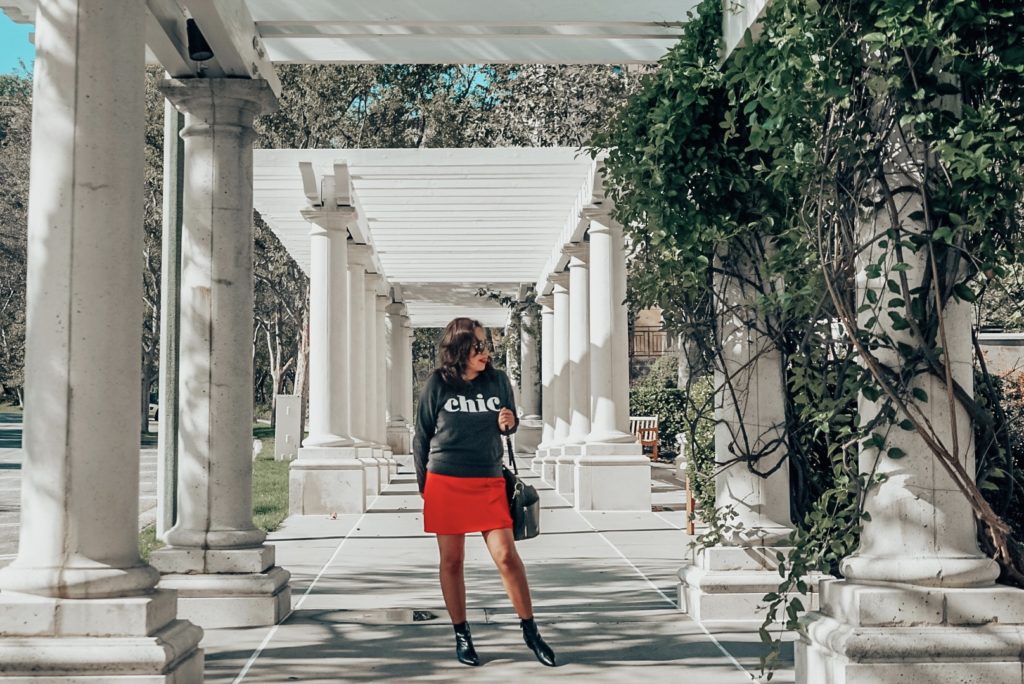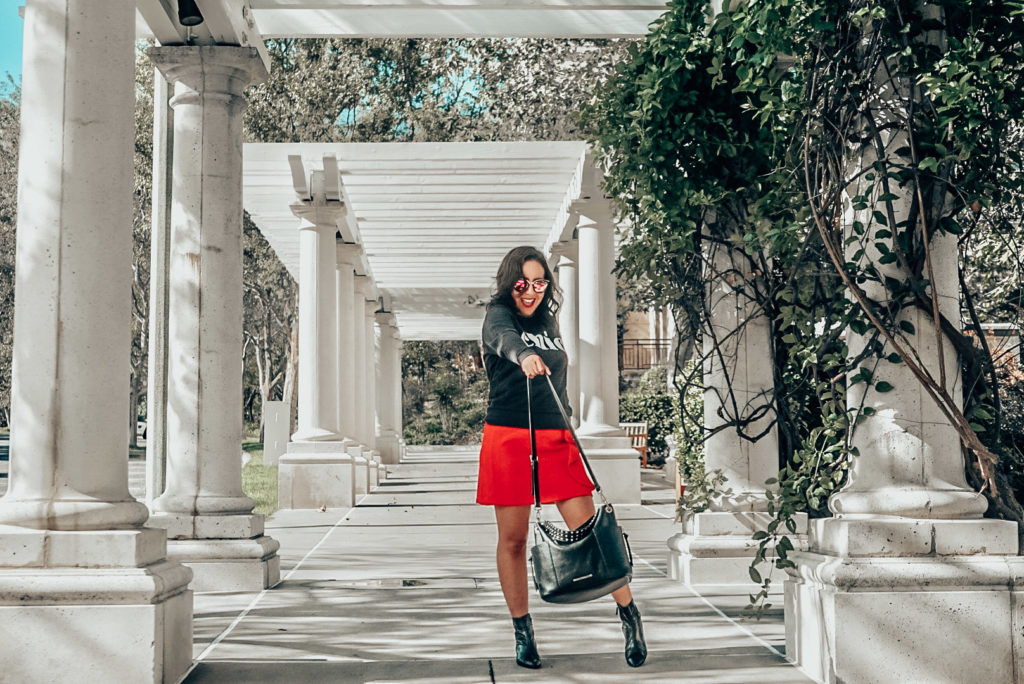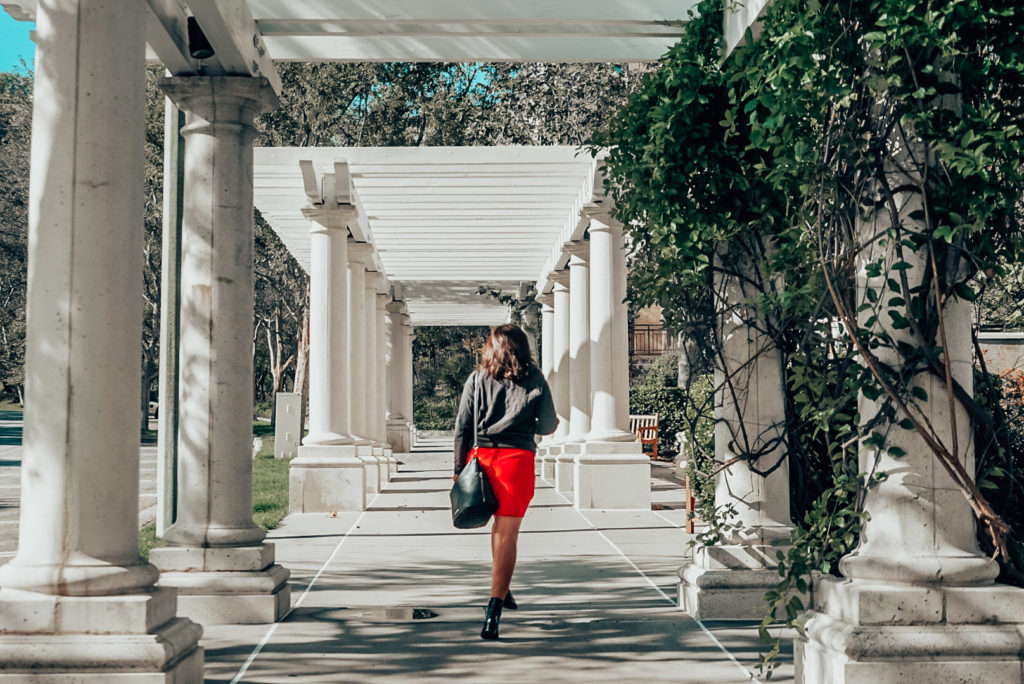 The red mini is a closet staple of mine, as well at the ankle boots. These two pieces can be worn/combined in so many ways, mainly because they are solid colors. I love solids for this very reason, they can be restyled year round. I combine my solids with prints as well. This helps keep my minimal goals on track! I haven't even shopped for any new sweaters or jackets this year so far. Something that I'm really proud of. Less clothes, yet more outfits!
Talking about shopping, have you guys started your Holiday shopping yet? I tend to be a late shopper, although I've been learning from my sister to start early so I don't face the Holiday shopping madness. Are you loving this time of year?
Wishing you a lovely season,
Tania