As a minimal person when it comes to style and trends, I rarely mix patterns. I love playing with color so much and it's what I'm best at. I've been challenging myself to step outside my comfort zone so much more recently and it's getting to be easier every time. For this look I thought these cool star embroidered jeans would go well with this plaid coat. I love the contrasting shapes and the lines in the plaid so much. Keeping the top as a basic white is key in balance the difference in the two prints. It all flows smoothly visually as the white balances the deep red in the stars while drawing a bit of attention to the coat.
Style Tip 1: When mixing patterns try to go with what you love and feels good to you when you wear it. If it doesn't feel right, it will show in how comfortable you look wearing it.
Style Tip 2: Try to have at least a one basic piece in your look to off set the difference in the patterns you're working with. It will balance out the patterns and make them really stand out while creating a seamless flow to your outfit.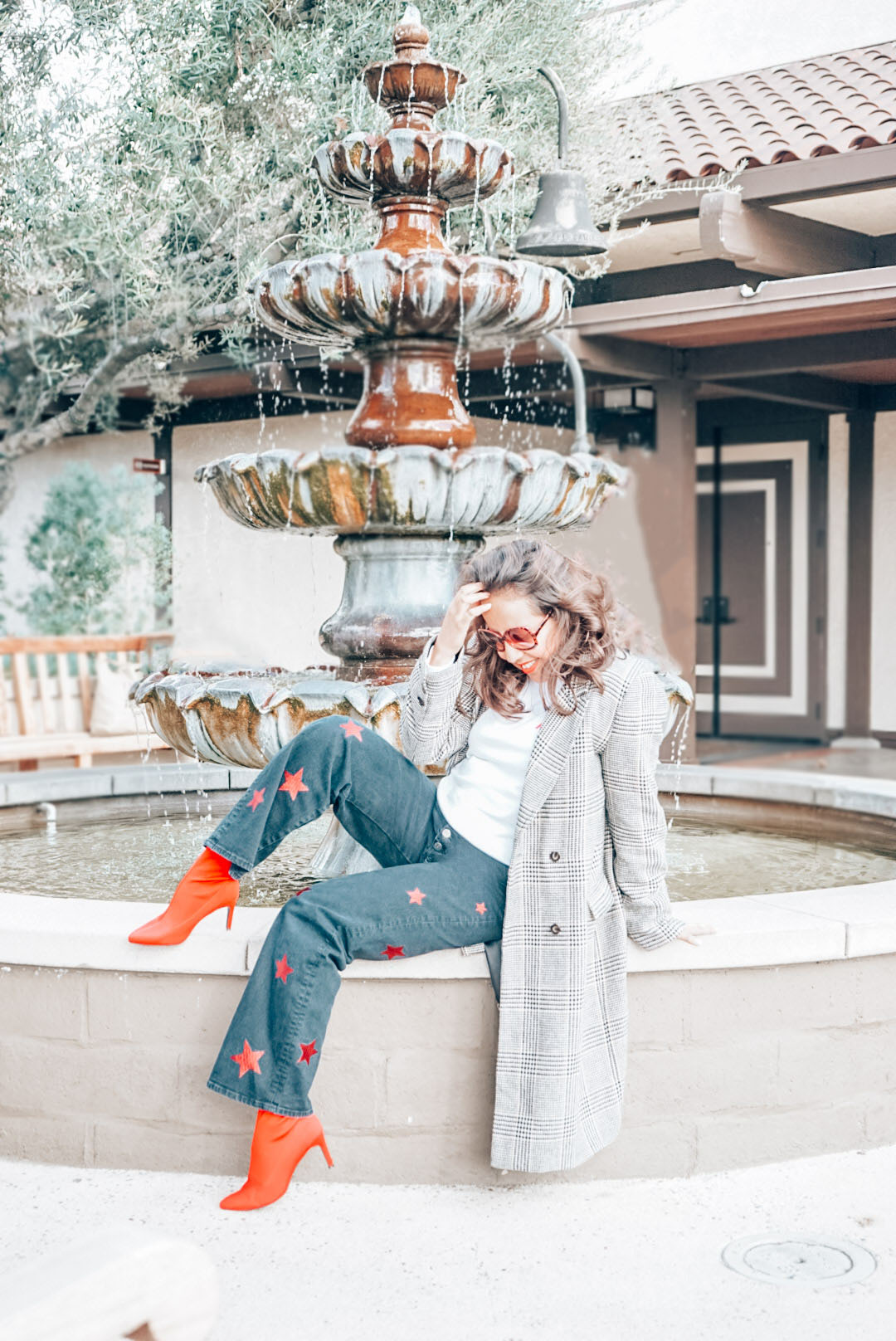 Are you into mixing patterns? If so what is your favorite pairing? Do you go wild with it?
Hope you enjoyed the tips my tips and tricks to mixing patterns minimally. I loved this look for the art of it all. Wishing you a most amazing March babes!!
Love,
Tania