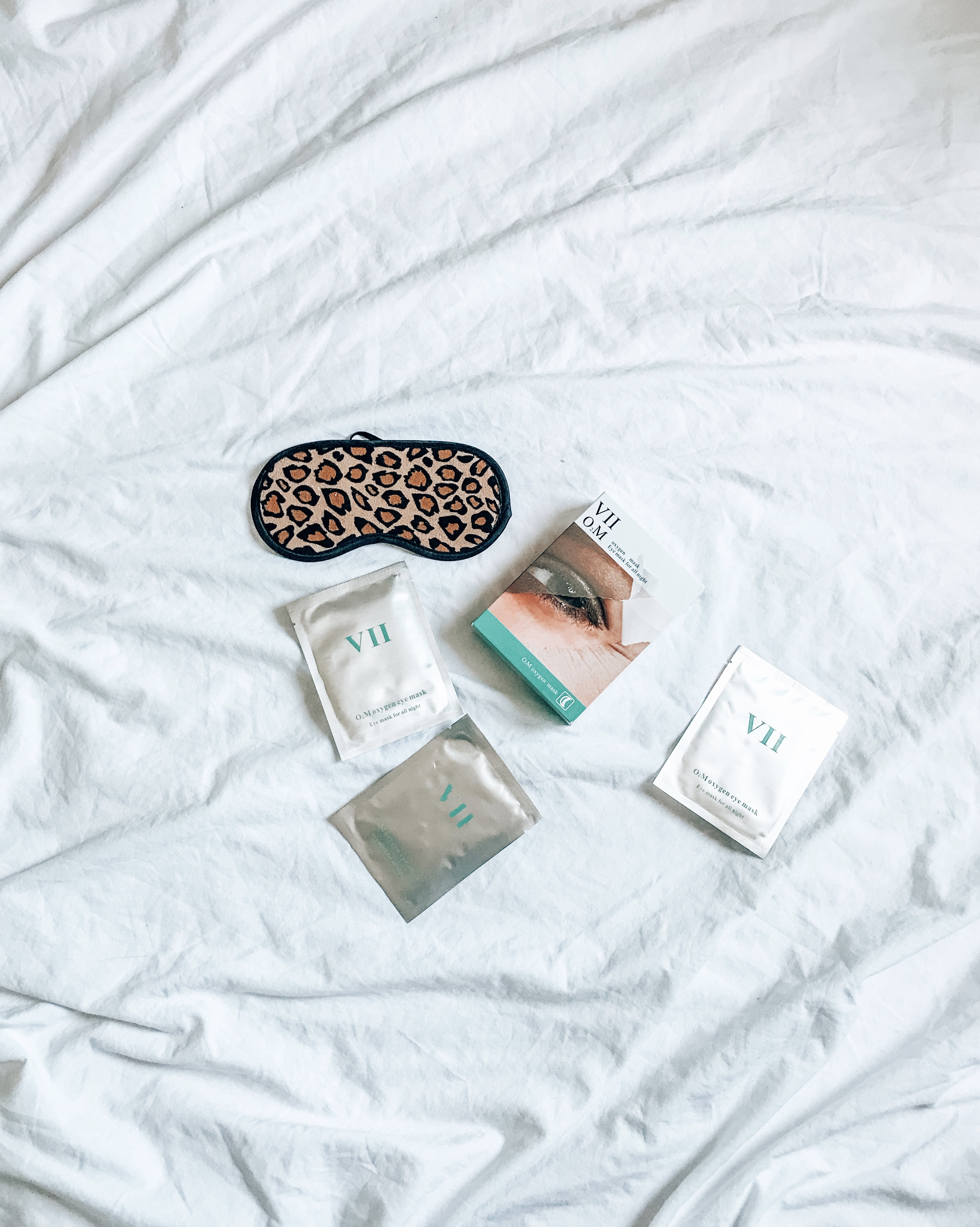 Hi beauties! Today I'm introducing you to VII Code O2M Oxygen eye mask for that overnight beauty treat. As a mom, full time worker, and blogger, I often end up working past midnight. I'm in need of help in the beauty department so I can at least look refreshed in the morning. Coffee won't do all the magic. That's when I call upon eye masks to the rescue!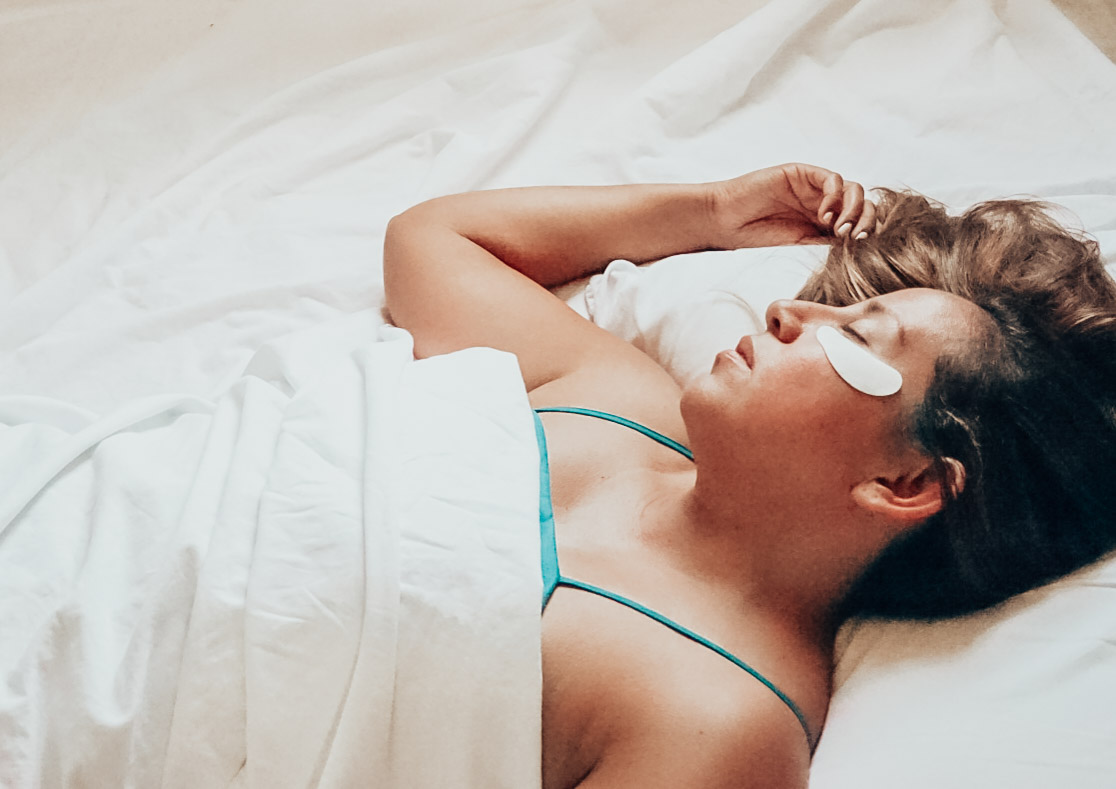 How to use:
After cleaning my face with cleanser, I separated the eye masks from the plastic container and applied them around my eyes. Make sure the narrow part is facing closest to your nose, as shown above. I did it wrong the first time around, hehe. Gently press down on the masks to secure them under your eyes. Now all you have to do is go to sleep!
Masks need to be around your eyes for no more than 8 hours. I had no problem keeping them secured except when I left my hair down and they got tangled in there. So try your best to keep hair away from your face. If you have long hair I would suggest tying it back somehow, so it doesn't interfere with your masks. Unless you just sleep on your back all night, then that would not be a problem. 
As a person with sensitive skin, I had no allergic reaction to the ingredients in the masks. My skin did not get irritated at all.
Results: 
I loved the results I got in the morning using the oxygen eye masks! The skin under my eyes looked smoother and supple. I looked less tired and my eyes looked less puffy than they usually would after a late night. I recommend the VII O2M Oxygen Eye mask to you all!
Ingredients:
Glycerin, Carbomer, Cellulose, Tetrasodium EDTA, Allantoin, Aloe Barbadensis, Lavandula Angustifolia, Methylperaben, Propylparaben, SmartQ10, Aqua, Algin, Cellulose Gum, Citric Acid, Sorbitol, SodiumPCA, Butylene Glycol, Y-PGA, Sodium Hyaluronate, Vitamin E, Sodium, Ascorbyl Phosphate, Ethylbisiminomenthylguaiacol Manganese Chloride.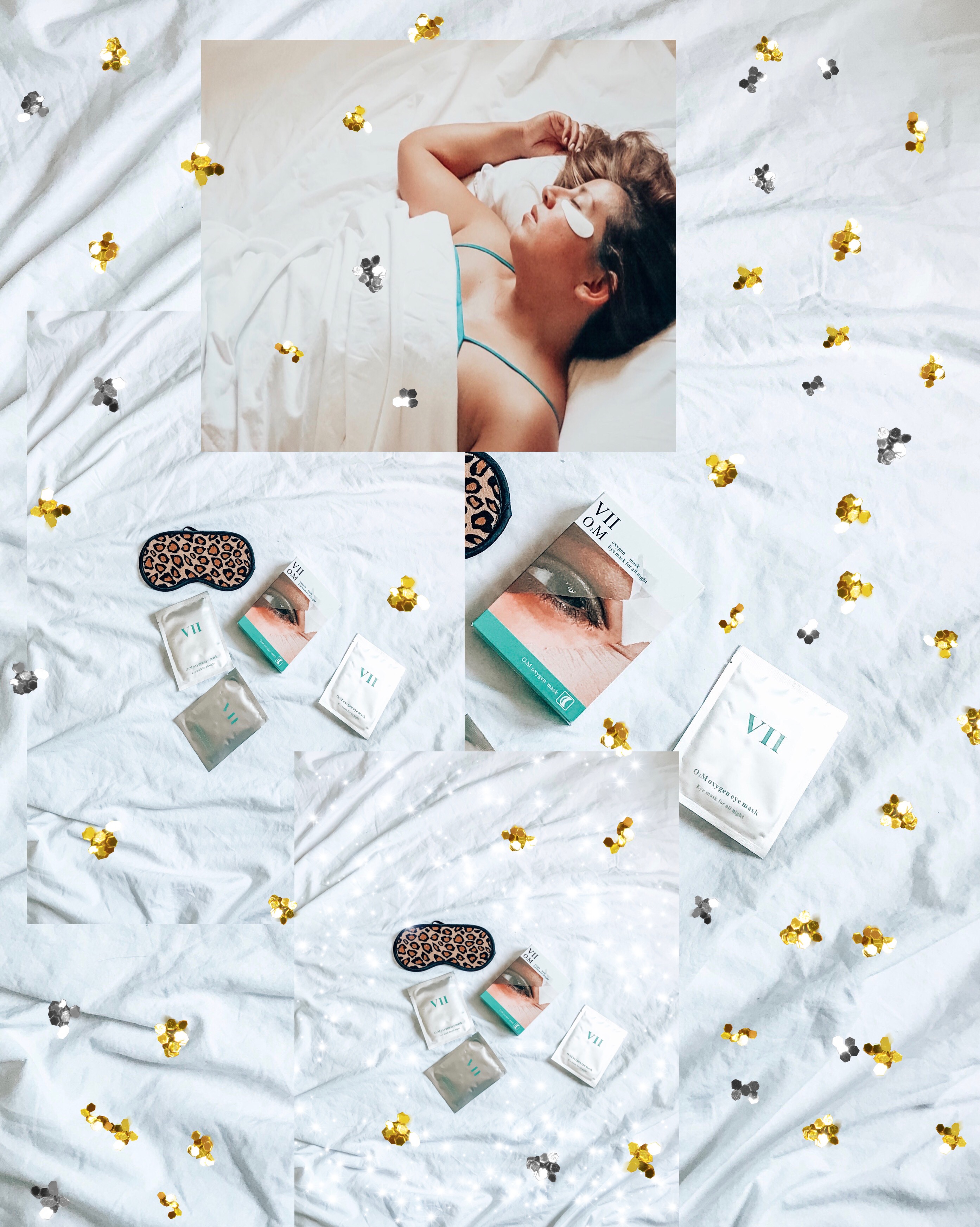 I hope this review has been helpful to you all. Please let me know if you have tried the overnight Oxygen eye masks and how they worked for you. If you haven't, how about sharing your favorite under eye secret with me if you have one? Wishing you all a wonderful end of Summer! 
You can purchase the VII O2M Oxygen eye masks HERE
Much Love, 
Tania 
*This is a sponsored post, all opinions and comments on the product are my very own.