Welcome everyone, I'm so happy to introduce you to Femme Luxe Finery this week. Wonderful to partner with a brand that is bringing sexy back with a touch of classy chic. The minimalistic design of each garment stands out with small touches that are not only eye catching, but make you feel quite a bit sexy. Take a closer look and see what I mean. 
The online store also carries trendy lounge wear sets, ribbed lounge wear set, and co ordinates two piece sets that are so on trend and look fabulous!
I'm actually looking a few pieces to put into my closet now. Fall is right around the corner and I'm in need of cozy comfortable tops and bottoms. I love that Femme Luxe carries basics and that can be combined with so many other pieces in my closet already. I can even mix and match many of their lounge wear sets! I'm looking for some black and white to add to wardrobe and they carry such a great selection of tops and bottoms. 
For me fashion should not be that difficult. The less I have to think about it the better. There are so many more important thing to think about right? Important things like what we love to do and who we share our time with. With that said, I feel that style is about freedom of self expression and has the power to transform my mood on a daily. Happy I found a brand that fits my lifestyle.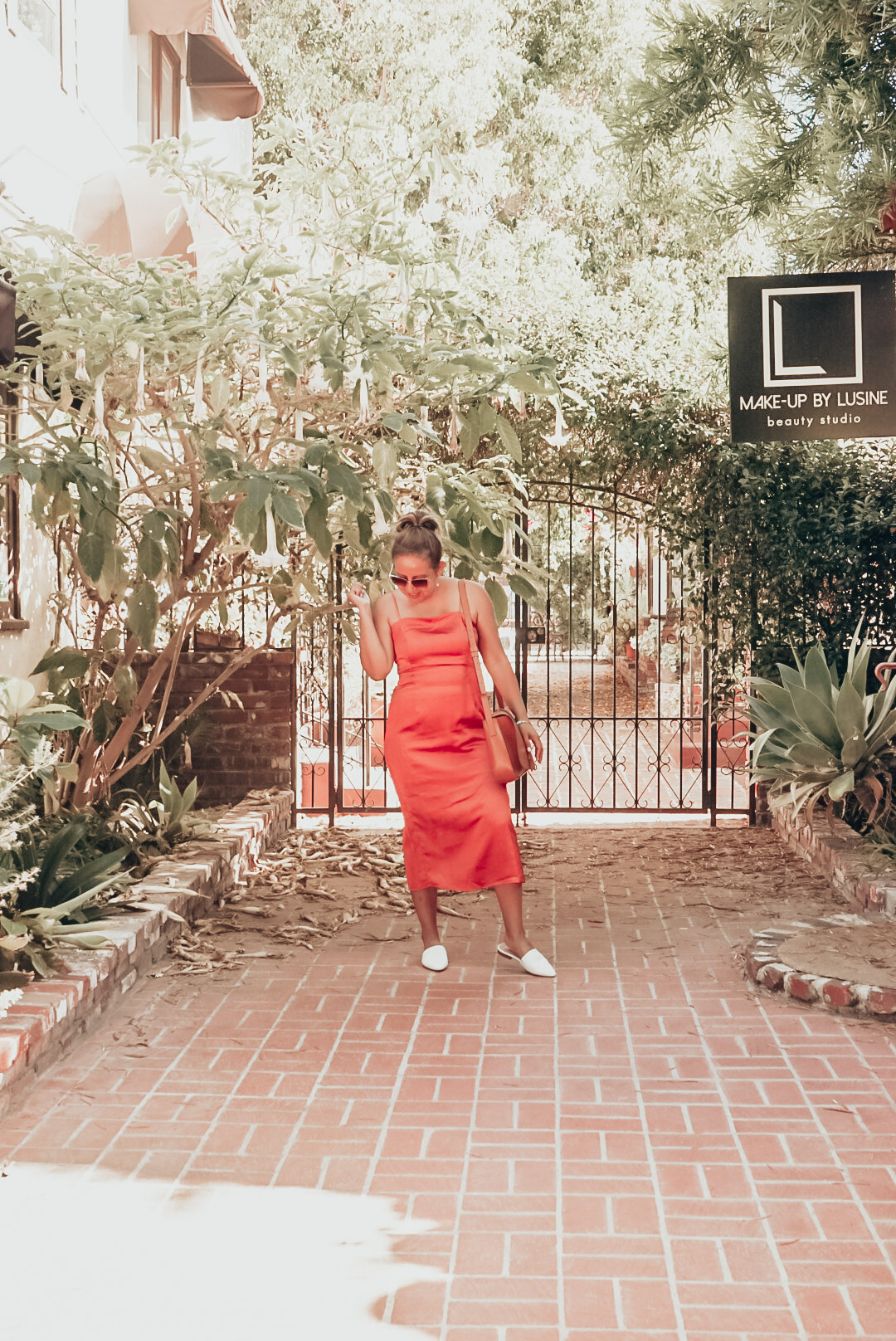 This satin orange dress is called the Vivienne. It was a must have for me because I personally love warm colors and it's a beautiful dress I can style up or down with sneakers. The tie back detail makes the dress so unique and makes you take a second look as it walks by. Let's admire it for a bit, shall we? :)) I find the dress so beautiful that I had to have it in black too!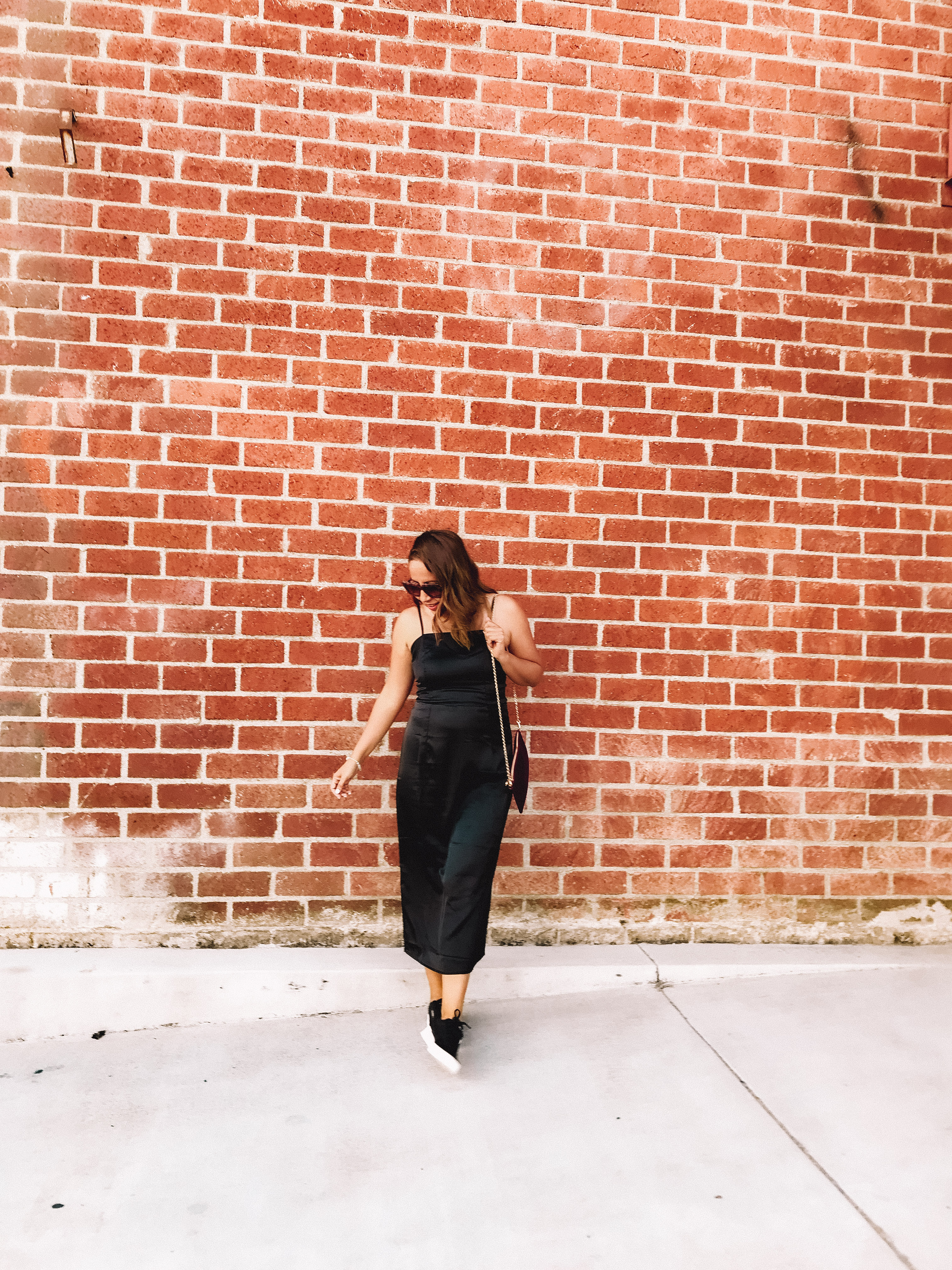 Here's the Vivienne in black! Now of course black goes with everything right? YES!! I've started transitioning to more light colors this year. For a very long time I was all about brights, but now I'm finding myself more attracted to pastels and neutral tones. Not sure why. It maybe because I am really living a much more calm and peaceful life inside and out. I don't go out and party like I did in my 20's, and I'm don't raising a kid, well I have a 20 year old in my hands now. So life is a lot more calm. There's no pick up and drop offs from school, or rushing to sport activities. It's just my still a mom, but less hands on. I have more freedom and flexibility in my schedule. So maybe that attributes to my more subtle sense of style. Do you love neutrals or brights more? How does your lifestyle transition into your sense of style?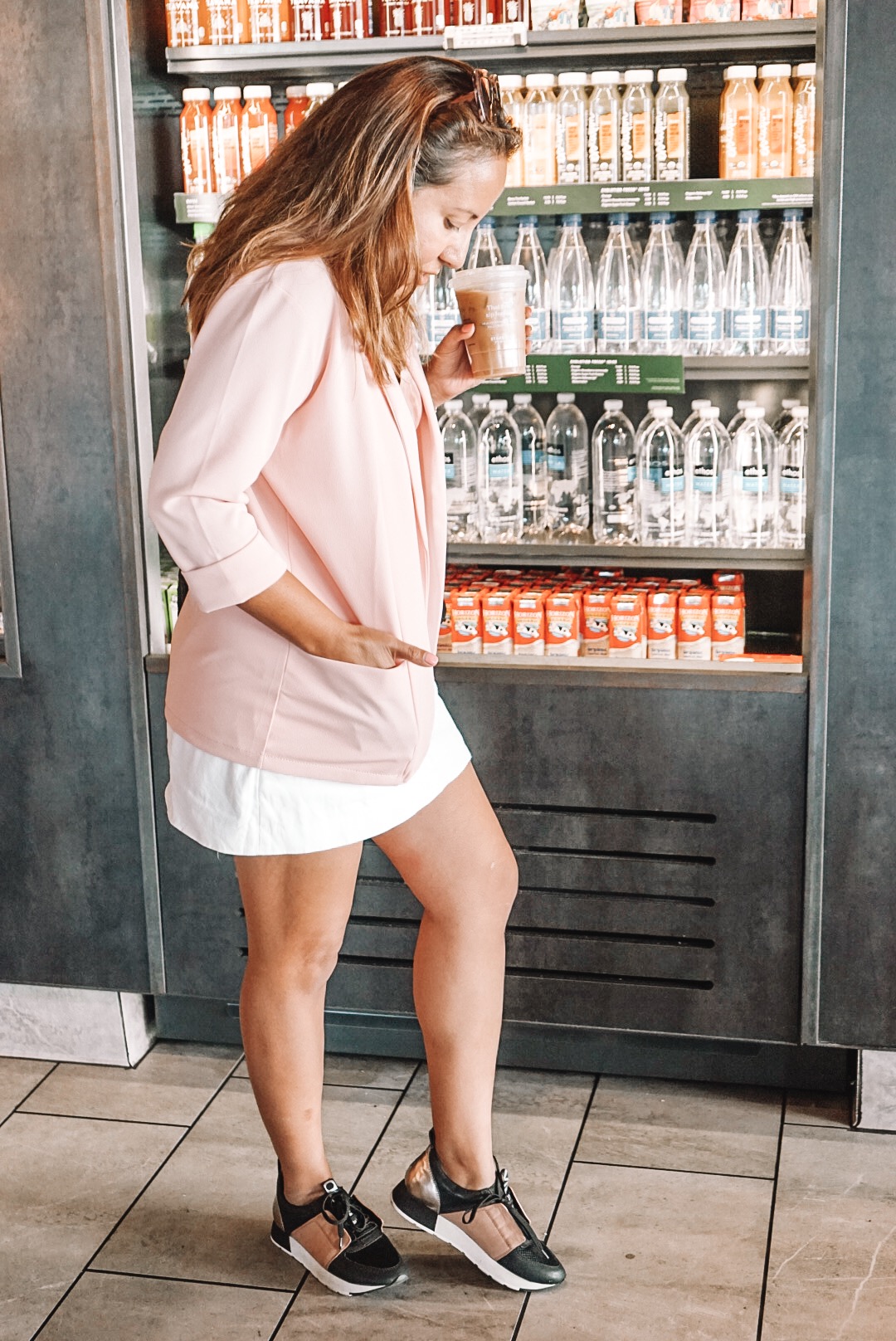 I have been wanting a pink collared jacket for some time now, so happy I found this pretty pastel pink one at Femme Luxe. Like the other pieces I chose, I feel that this is very much a versatile piece, and can be styled with heels, or sneakers and any kind of bottom will look awesome with it. I went with a white mini skirt and sneakers for a chic sporty look. How would you style it?
I feel that all these pieces are going to transition well into Fall and even Winter here in Los Angeles. The weather here doesn't get too cold, so I will definitely be layering the dresses and jacket throughout the colder months. Layering is a great way to play with fashion. Basic pieces make that possible, and that's something that makes me one happy lady.
How do you feel about this kind of minimalistic flirty style. Do you prefer more prints instead? Also is it still summer where you're from or what season are you currently in right now? It's still summer her in Southern California as you tell by what I'm wearing!
P.S. You can shop all the styles at Femme Luxe Finery, or by clicking on the pics! 
Cheers Lovelies, 
Tania 
*This is a sponsored post, all ideas and opinions about the clothing are my very own.