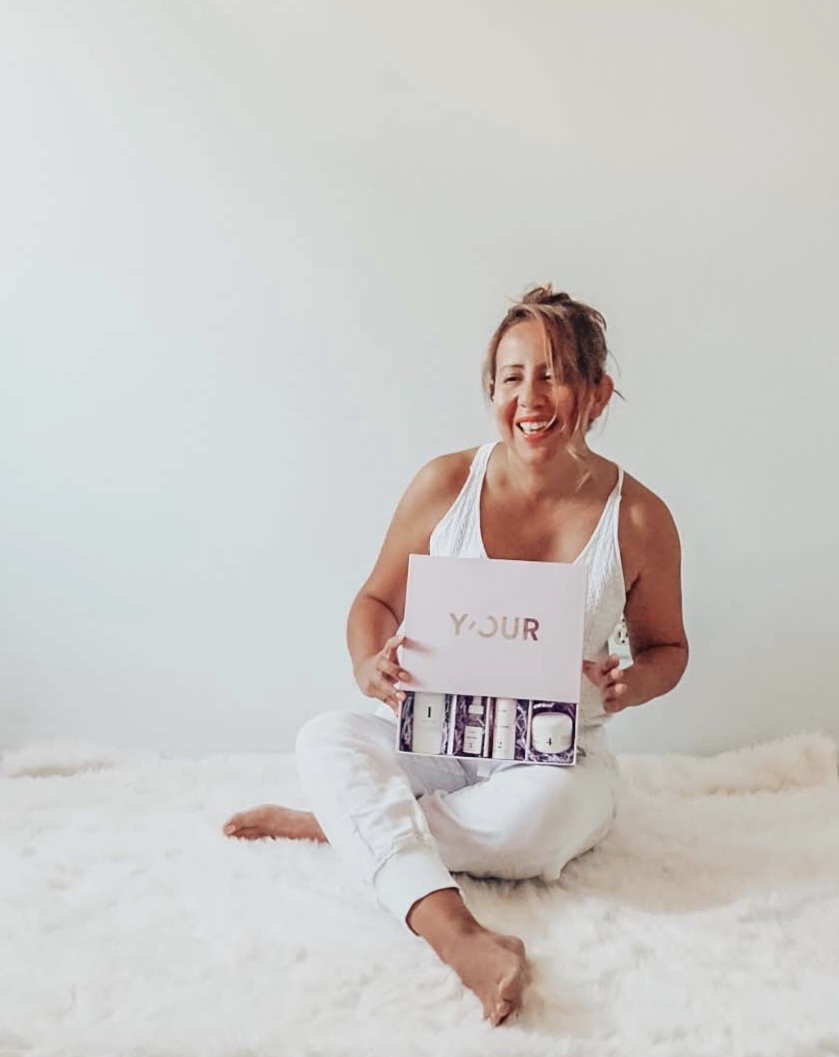 The most innovative skincare system I have ever experienced is here with Y'OUR Personalized Skincare brand! Have you ever had a skincare system made for your own individualized needs? I sure hadn't, until now. I'm here to tell you that I have seriously become a fan. I was contacted by Y'our to try out their system. First thing I had to do was take a short quiz online to have my own skincare needs met and products formulated. The test only took about 5 minutes and I got the results right away via email. I was then able to order the system that was personalized with special ingredients added based on the questions I answered in the quiz. Here are my results! You can take the quiz at y-ourskin.com. There is also one for acne prone skin that you can take here.
Your Skin Quiz Results
Based on your results, you have combination skin with some dark spots, redness, and first signs of aging. The goal of your skin care regimen will be to strengthen your skin's natural barrier, brighten dark spots, even skin tone, reduce wrinkles, and address your oil production imbalance.
The ingredients in my skincare system are Vitamin A and Red Tea for anti aging, Rosehip Oil for brightening, Seaweed for anti redness, Vitamin B3 to and CoQ10 Anti-oxidant to fight against environmental toxins.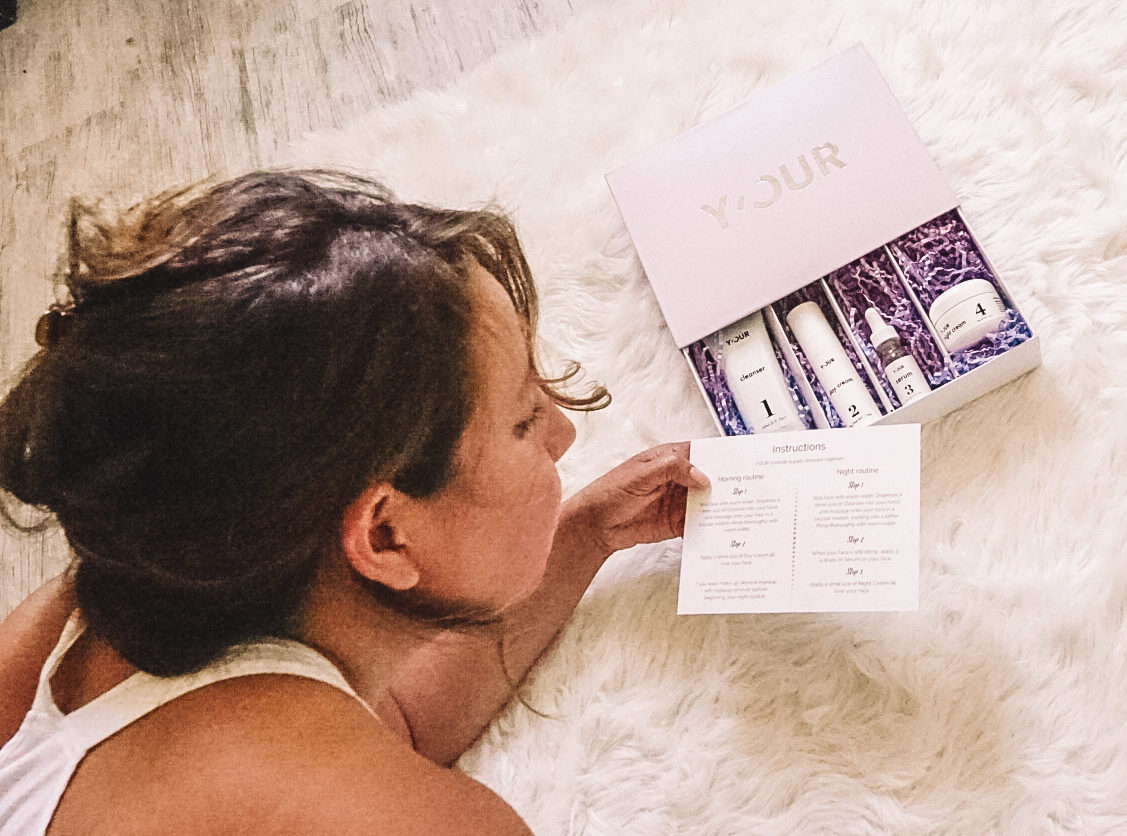 The Goods
-Paraben and Toxins Free
-No Fillers
-No Animal Testing
-Clean Ingredients
-Made in the United States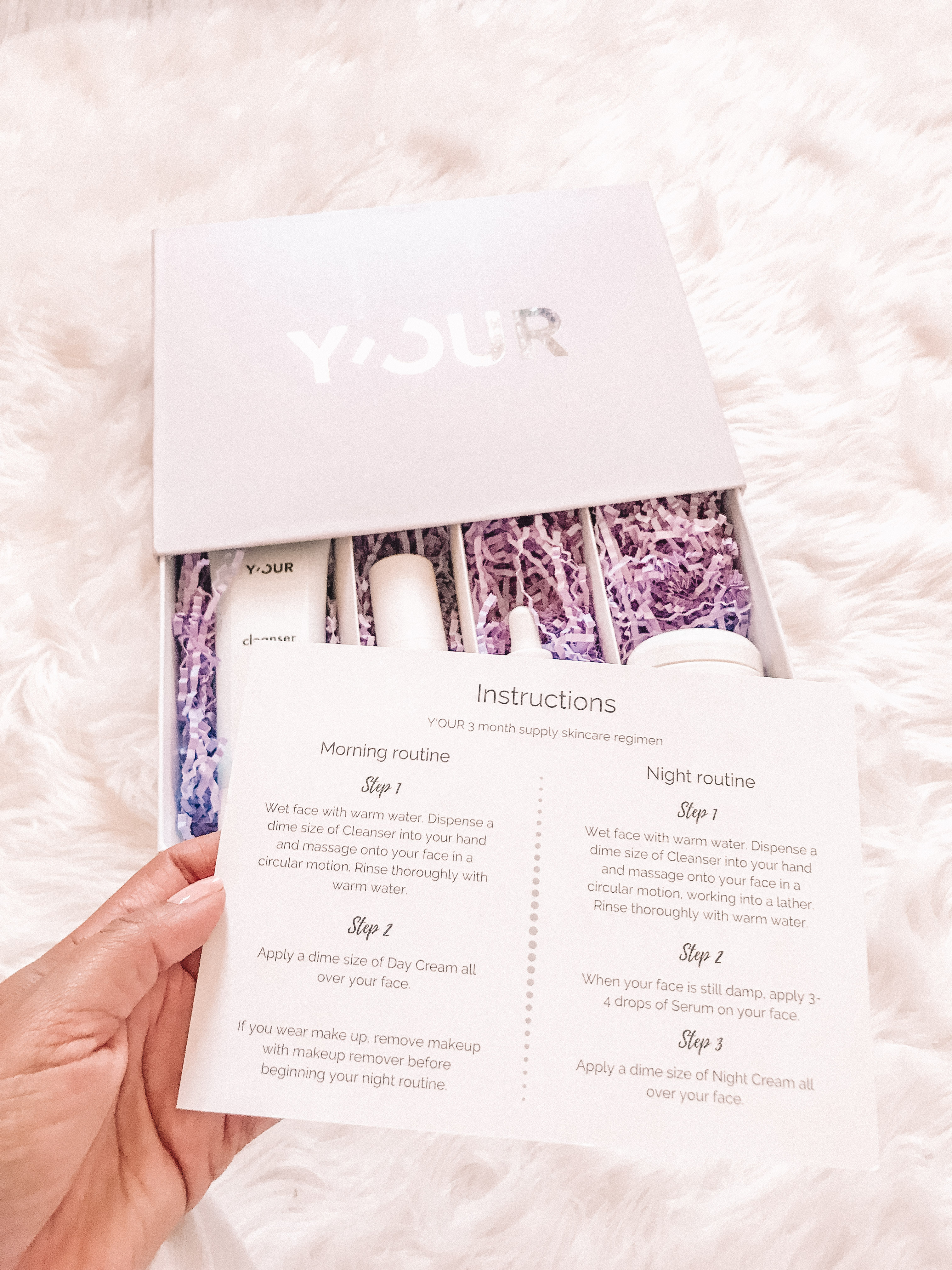 One great little feature is this step by step card that is provided in the box. Although each little bottle is numbered to help you remember how to apply the products properly, the card is a great reminder too.
My Experience
Day Time Routine
The day time routine begins with the cleanser which left my face with a clean feeling without over drying it. I can almost say squeaky clean! It took off all my makeup and that alone felt great. My only problem with it is that I think I may run out before the 3 month period since a dime size amount was not enough for me to clean my whole face entirely. Other than that I love it!
Next is the day cream. The thing that I like most about the day cream is that it is not grease and it absorbs quickly through the skin. It seriously was absorbed within about a minute. This allowed me to be able to apply my usual BB Cream right away. I especially loved that because time is so precious to me and I'm always on the go, so yay!!
Night Routine
The night routine began with the cleanser, then the serum. The serum was wonderful because it was not oily. I was afraid of it making my face oily and going to bed with grease all over my pillow, hehe. It was great because it absorb quickly and did not mix with the night cream at all. As the last product in the skincare routine the night cream coupled with the serum created the softest texture on my skin. My skin looked smooth and radiant right before going to bed.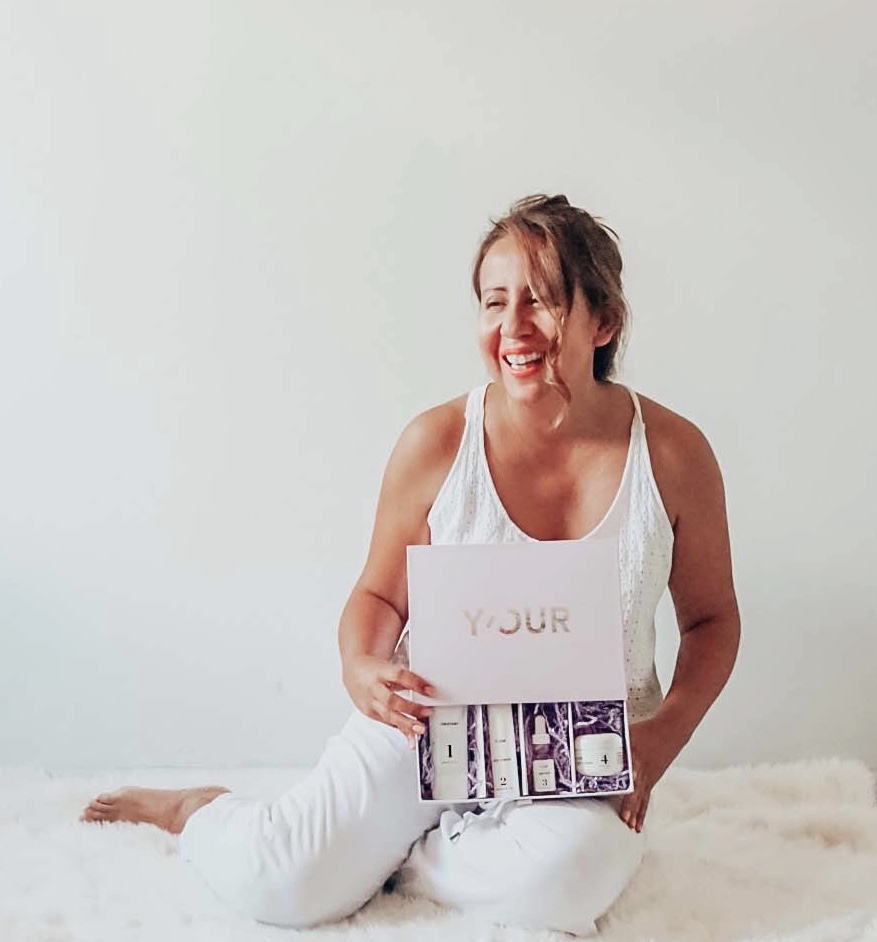 As you can see I'm all smiles because I love the simple and easy 1-2-3 step system. The best part is that it actually helped my skin look more even toned and gave it a smoother appearance!
I would recommend this system to anyone who is looking for a long lasting change to their skin. Another great thing that I must mention is that Y'OUR has a satisfaction guaranteed policy that allows you to reformulate any of the products up to 2 times if they are not working for you. Isn't that amazing? The box includes full sizes which should last 3 months for just $65.00 per month. At the end of the 3 months you will get an evaluation form to see if you need any of the products reformulated according to your skincare current needs.
Hope you enjoyed this review and that you take the quiz to see what goodies you get recommended for your skincare routine at y-ourskin.com!
Cheers,
Tania
*This is a sponsored post, all thoughts and ideas about the product are my very own.