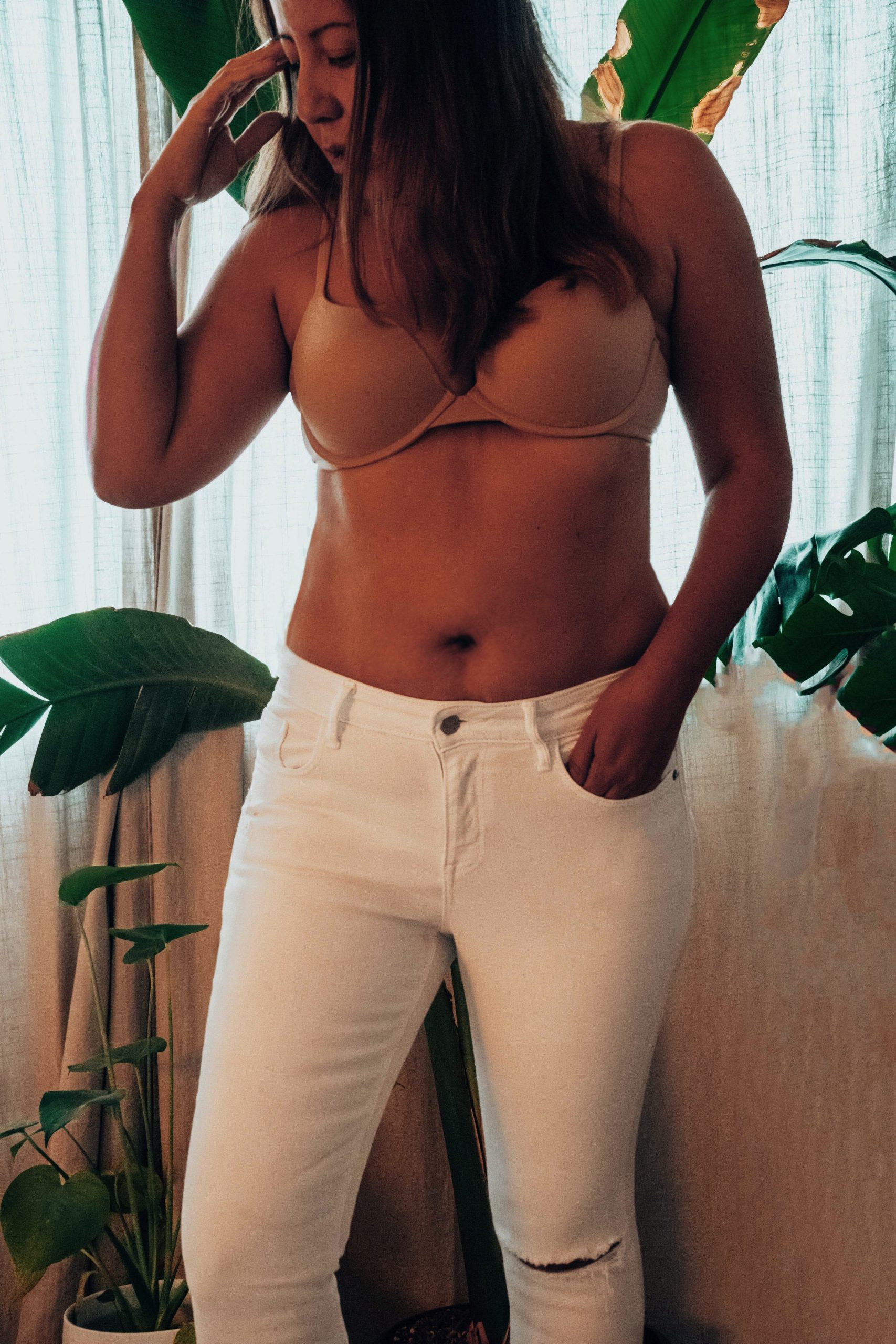 Happy Holiday season everyone! This end of the year I'm sharing some intimate little things with you. I must confess that I wear nude underwear on a daily! While I'm stressing over finding just the right dress to wear to a holiday party or two, my underwear game is nothing to stress about. It's about time I talked about it and shared my current favorite brands with you. I'm also including my three must have factors here when it comes to shopping for underwear. After all, not all intimate little things are created equal!
Must Haves When Buying Nude Underwear
When it comes to styling outfits, my number one must have is comfort. It's no different when it comes to underwear. Here's a short list of my three must have factors when it comes to intimate little things :))
Fit: The bra or underwear must fit well without bunching up under my clothes or fitting so tight that it makes my skin bulge out. Horrible!!!
Comfort: Material must not be itchy, must be breathable, stay in place, and there can't be any poking from wires or fabric.
State of Mind: I must feel good wearing it, even if no-one can see it!
Why Nude Underwear?
One reason I love nude tones so much is because wearing it makes me feel free, almost like I'm not wearing anything at all. Seriously, I feel that way. Not only is it the best for wearing under light clothing, but the feeling of freedom is priceless. I also prefer basic pieces over loud prints. Call me simple or basic, but for me simple feels good! With that said, here are some of my favorite brands and styles of nude underwear.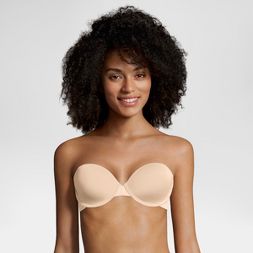 1. Maidenform Side Smoothing Strapless Bra
2. Maidenform Extra Coverage Bra
3. Skims T-String Thong
4. Skims T-Shirt Push Up Bra
5. Gap Stretch Cotton Thong
6. Calvin Klein Perfectly Fit Modern T-Shirt Bra
Styles & Brands of Nude Underwear
When it comes to style or design, I mostly wear strapless bras. It's been that way for the last 10 years! I feel that it's easier to put on and take off. Less of a hassle. Since I'm always on the go, the less I have to deal with the better. Recently I've wanted to give straps and thongs a try once more! Mostly because some form fitting clothes look better on when wearing straps. Same goes for thongs, who wants to see underwear lines? Not me, that's for sure.
Calvin Klein
Let's start with Calvin Kline's nude Perfectly Fit Modern T-shirt bra. This bra has great coverage, an elastic band for comfort, and adjustable straps. I've been wearing this bra for about a year now, and it's one of my go to strapped bras. I love the form fitting affect without the push-up coverage. The cups mold nicely to my skin and I hardly feel that I have anything on. That's a 10 out of 10 on the comfort factor!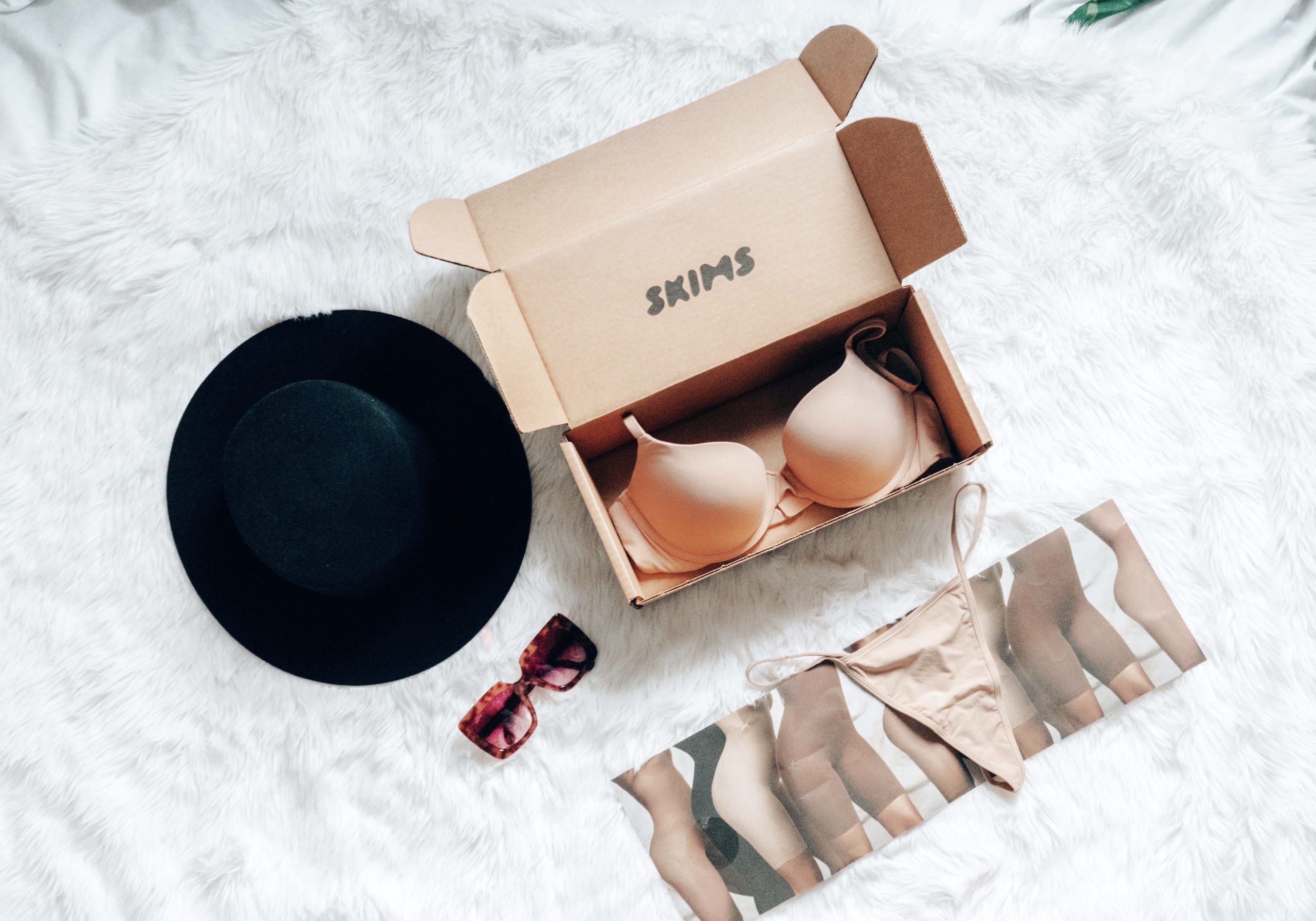 Skims
A wonderful brand that I recently tried is Skims underwear. The nude bra and thong set made all white outfits flawless! I'm really impressed with the soft smooth fabric of the bra and thong set. The push up bra makes my silhouette so much more curvier when wearing form fitting clothes. As far as thongs go, I don't usually wear them. When it's a must, I usually go for for the T-String thong for comfort. I loved that the Skims T-String is comfortable and completely stays in place. As a new brand Skims is crushing it!
Gap
The only other nude thongs that I've worn recently are Gap's Stretch Cotton thongs. Their fabric is super soft and breathable. I never have a problem with bunching under clothing with these. They meet all my MUST HAVES!
Maiden Form
Now for my thrifty gals, I got a place you must all be familiar with to get your nude underwear from. Good old Target is it! Which brand? It's Maiden Form people!
I've been wearing their strapless bras for over 5 years. They are comfortable , affordable and durable. They can really take a beating. I wear these a lot, even for walking workouts, they're just that good. I don't mind washing them over and over because they are so inexpensive.
If you want to try any of these brands for yourself I have them linked for you above. Trust me, you will love each and every one of them! Tis the season of giving right?A little gift for yourself would be nice :))
Are you a nude underwear type, or do you like bold colors and patterns? Share your thoughts in the comments, and let me know if you love any of the brands I shared in this post!
Happy holiday season babes!
With Love Always,
Tania
*This is a sponsored post with Nakturnal, all opinions and thoughts are my very own.