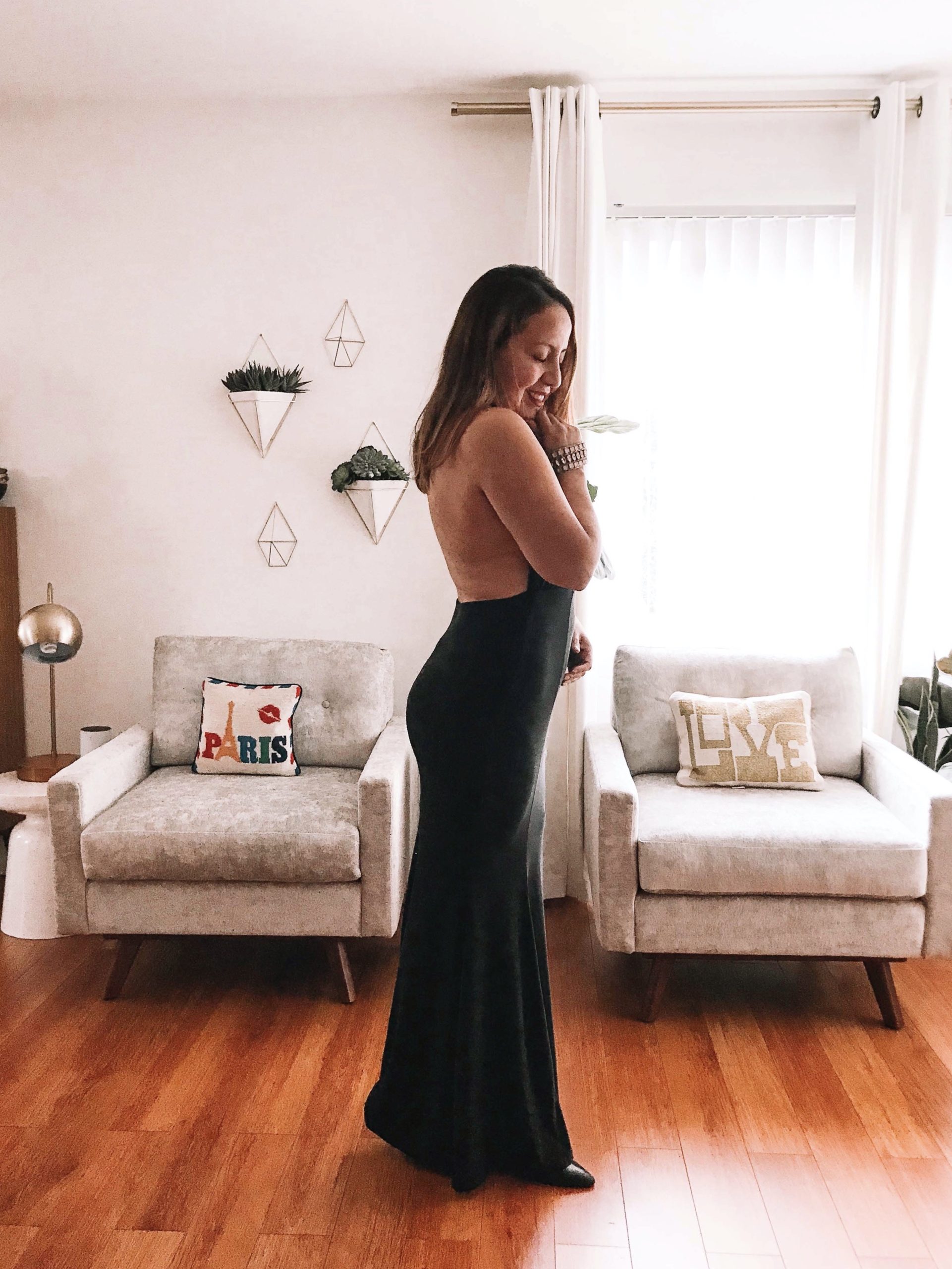 Black dresses with simple sexy details can make a huge impact in style. Just because it's an all black dress it doesn't mean it has to be boring or plain. While we may all be aware that black dresses are flattering and slimming on just about everyone, let's take design into account. The silhouette you choose can make all the difference in how the dress makes you feel. I am showcasing dresses from Femme Luxe Finery that are flattering, classy and sexy.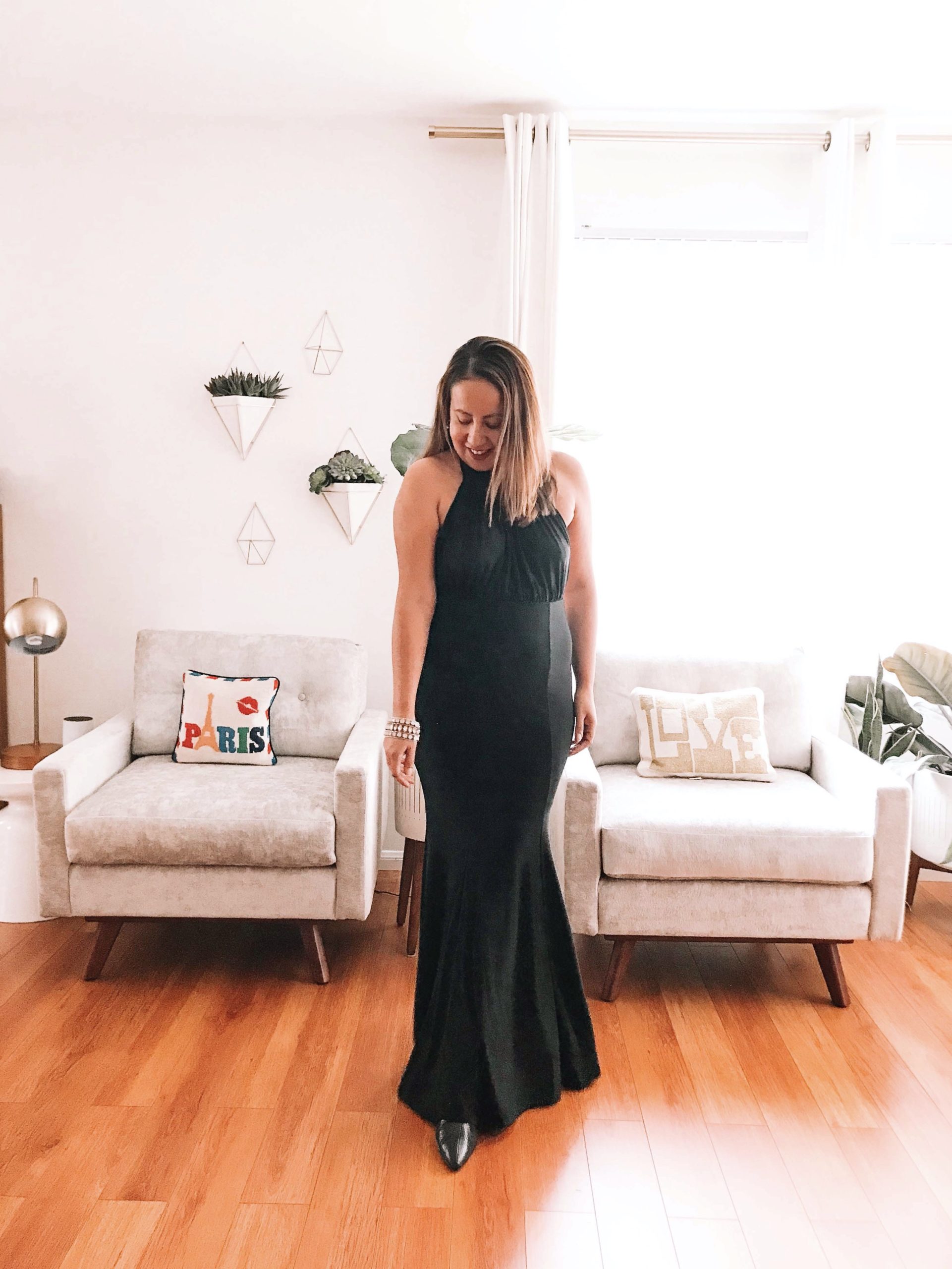 The first dress I chose is this long neck black body con maxi dress because I have worn a similar style and knew it would probably fit me well. While its high neck provides elegance, the full open back literally brings "Sexy Back!" ;))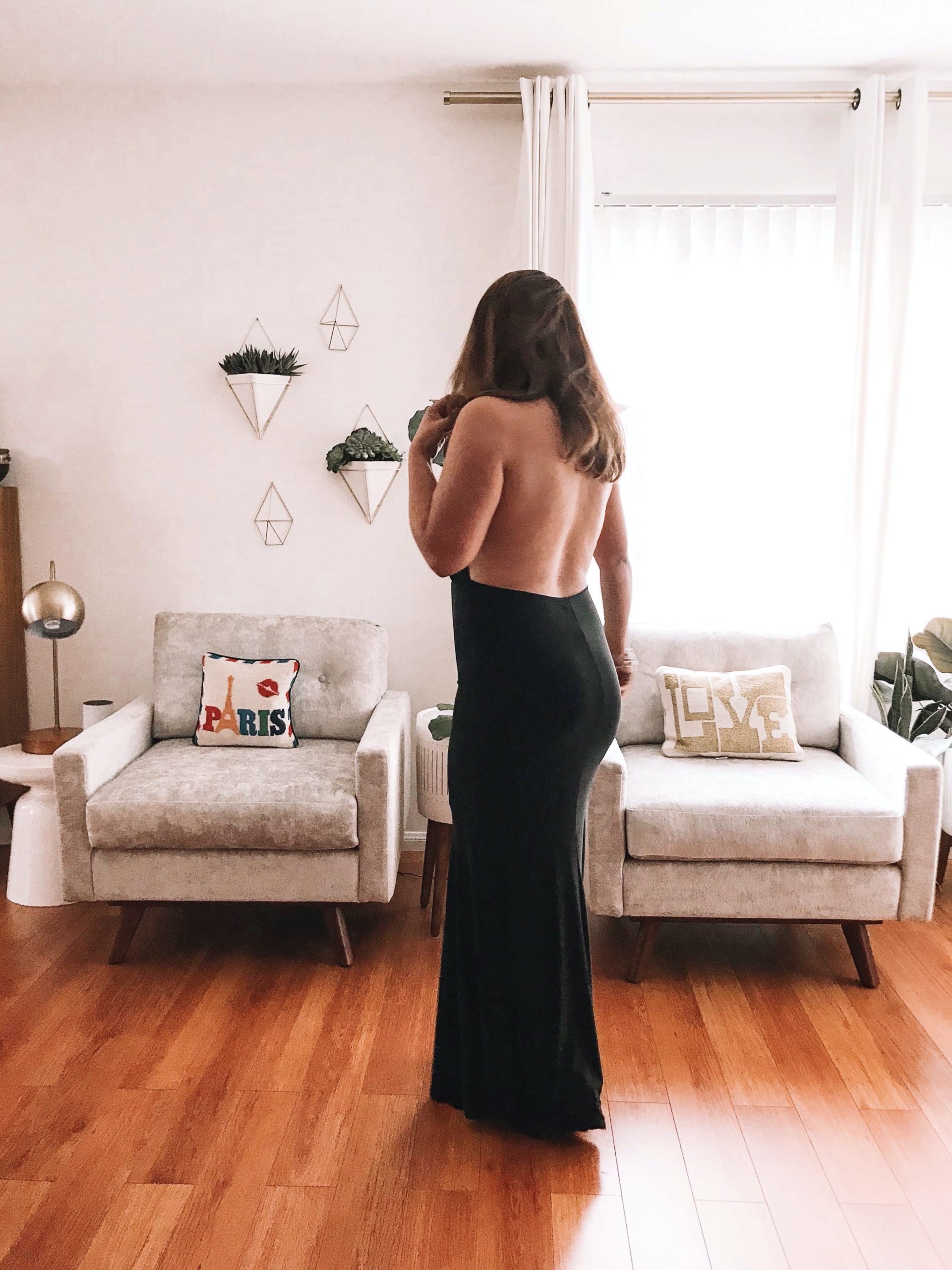 The flow of this dress is flattering even on a not so tall person. I think the open back works well with the high neck line accentuating the arms. This detail seems to draw the eye to the neck and face rather than the tummy area. I love that about this dress.
Now let's talk about the fishtail! Are you a fan of the fishtail design? I realized that I am a huge fan of it. For me it feels quite beautiful. I am only 5 feet and three inches tall, and I feel that because of the high neck halter design the dress elongates my height. Almost like a coke bottle, straight and tall. Would you agree? Let me know your thoughts on this design!
The Midi Cami Dress
The Midi Cami Dress has been a big hit this past year. I love this black dress because it's super easy to style. I love styling my midi cami dress with a light jackets for Spring, and sweaters or coats for Fall and Winter. with a sweater over it a midi dress can pass for skirt. This alone makes it such a versatile piece to own. It's no wonder I now own four! Check out these posts here and here where I wore different styles of black cami dresses to see how I styled them.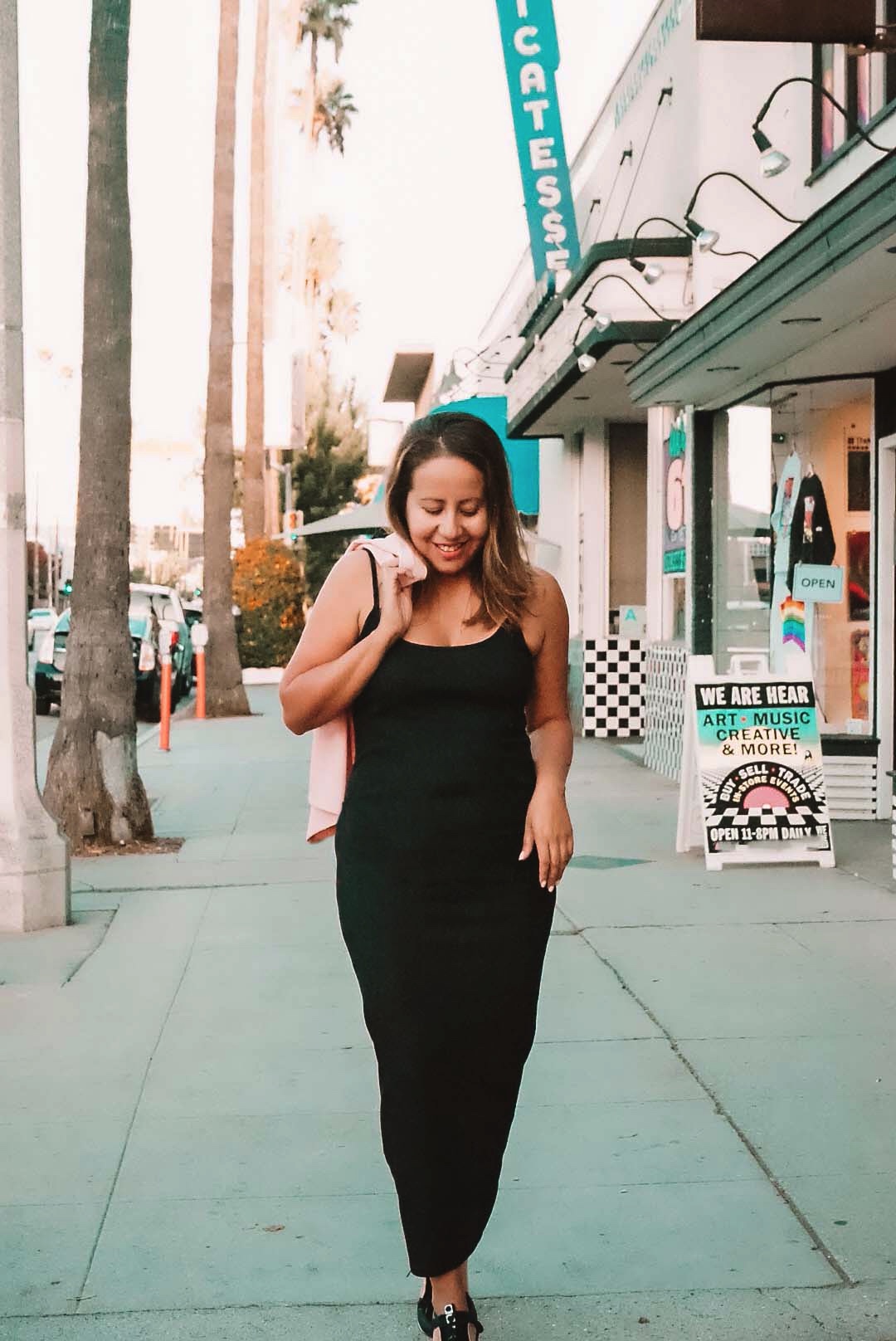 I'm all about comfort and details and these two dresses fulfilled that in my closet. How about you? Are you more about brights and sparkle or darks and small details? For me it almost always depends on my mood, although occasions play a big roll in wether I will pull out a black dress or a sparkly bright one!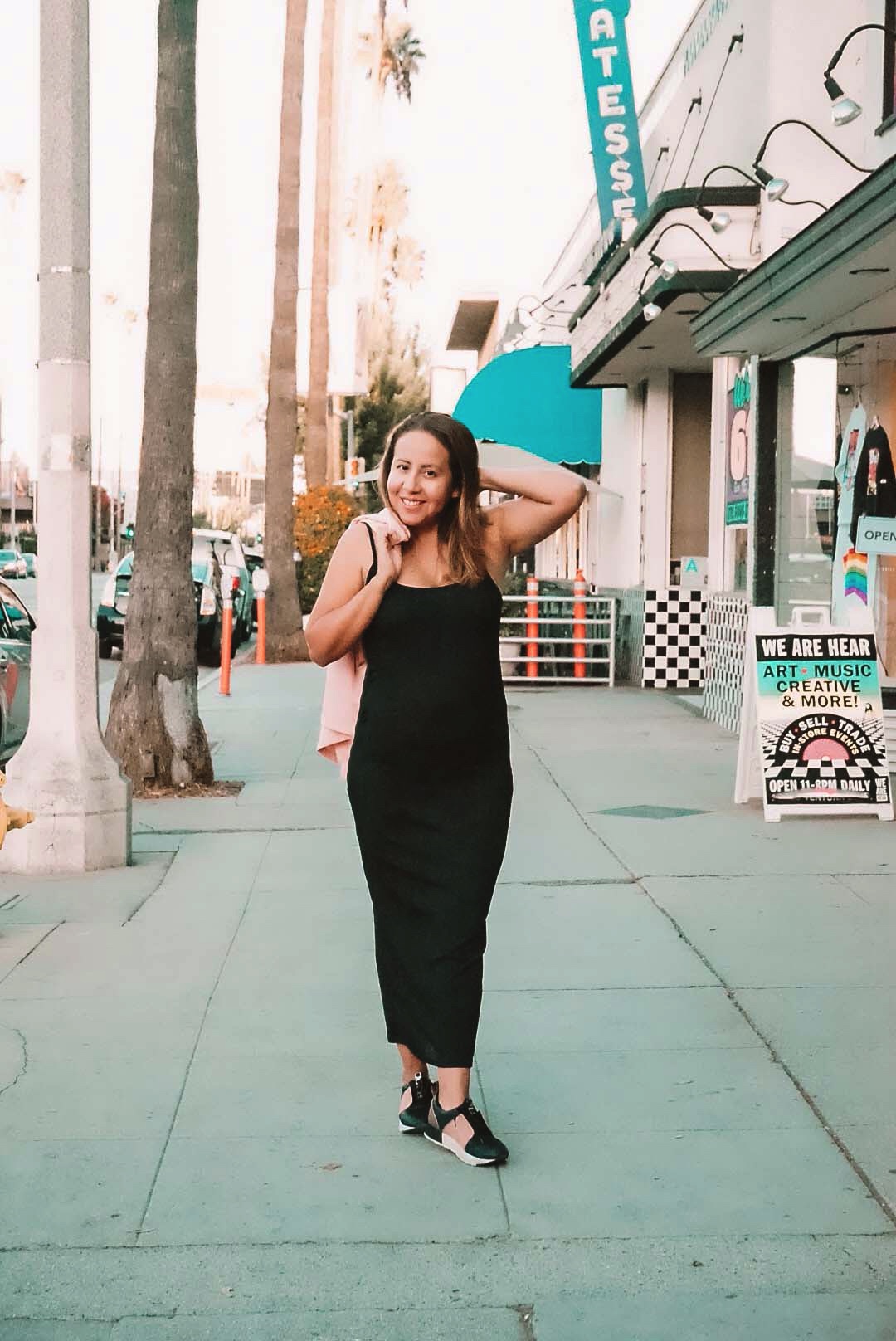 Walking into the new year fills me with great hope and a feeling of new beginnings. I'm working hard to get all that I want accomplished while still enjoying life with my loved ones. When I stop and think about what's really important in life, like family and friends, simplifying my life becomes more and more apparent. A simple black dress is welcomed in my life any day. :))
Happy New Year Everyone! 
Much Love, 
Tania 
*This is a sponsored post, all thoughts and opinions are my very own.