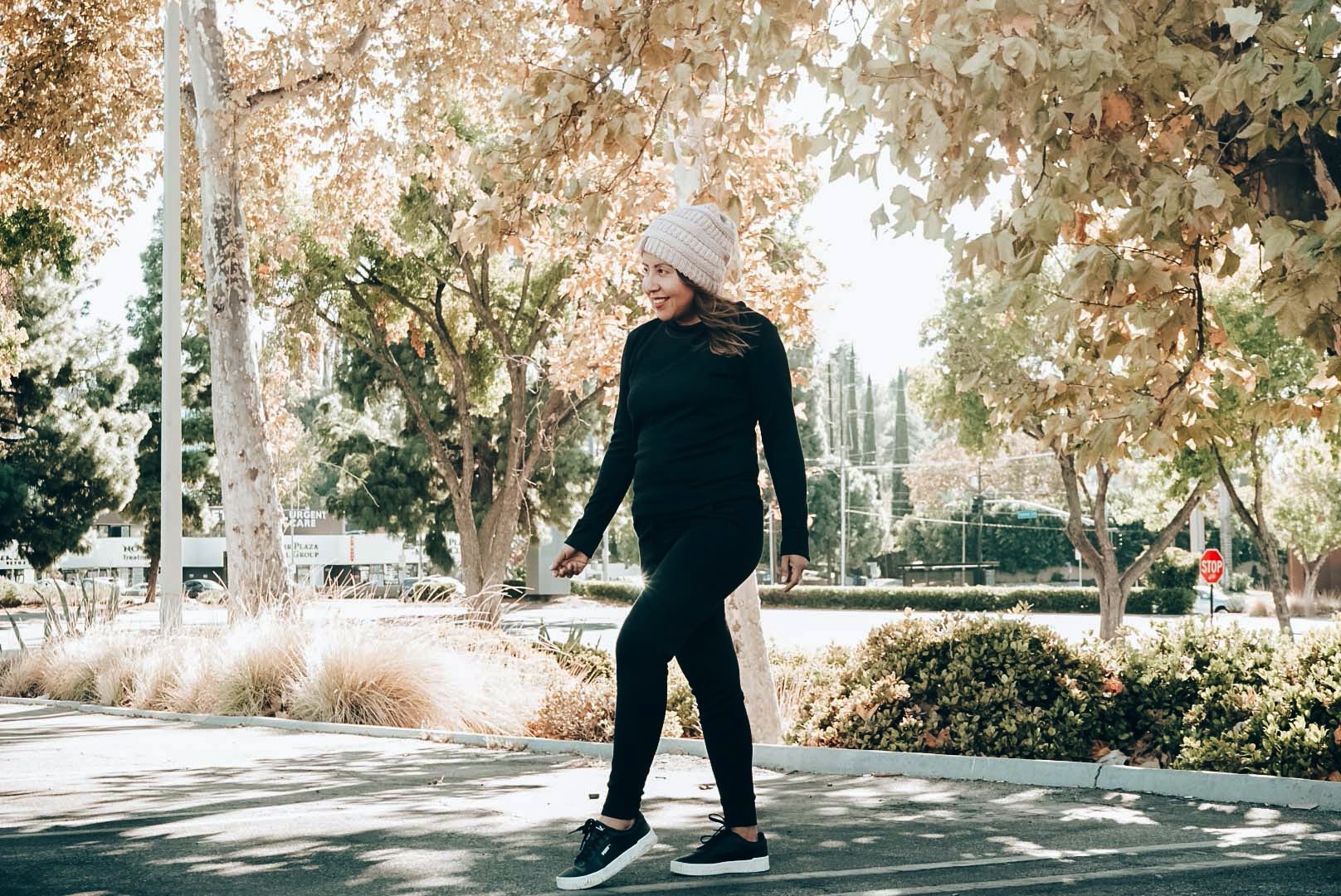 I'm bringing the athleisure & loungewear trend must haves to the blog this year. Since most days I'm wearing the trend, I picked out these two cool sets from Femme Luxe! I thought it only fitting that I dedicated a whole post to the trend. With the rise in popularity of athleisure and loungewear this past decade so many brands are jumping in and creating their own line of comfortable relaxed clothing lines. I had to give them a try for myself. Thank goodness for Femme Luxe for creating these two awesome loungewear sets, which to me fall under athleisure. I got the same set in black and grey! I think they are right on trend and the colors are basic which make them so versatile. You will also find other on trend pieces like Slinky Mini dresses, Bodycon dresses, One Shoulder dresses, and Oversized Jumper dresses at Femme Luxe!
Athleisure Background
Some would argue that the athleisure & loungewear trends started in the late 1990's with the LuLulemon line. I remember my days growing up in Los Angeles in the 1990's with the biker shorts trend. Before that there was also the Hammer Pants or genie pants. You know those loose top and fitted bottom ones? Many people used them to workout in, but really people wore them as casual leisure clothing? They were one of the hottest trends in the late 1980's and early 1990's. I think these are all perfect examples of athleisure in fashion history.
Inspire My Fancy Definition of Athleisure & Loungewear: Comfortable athletic looking clothing worn for leisure activities.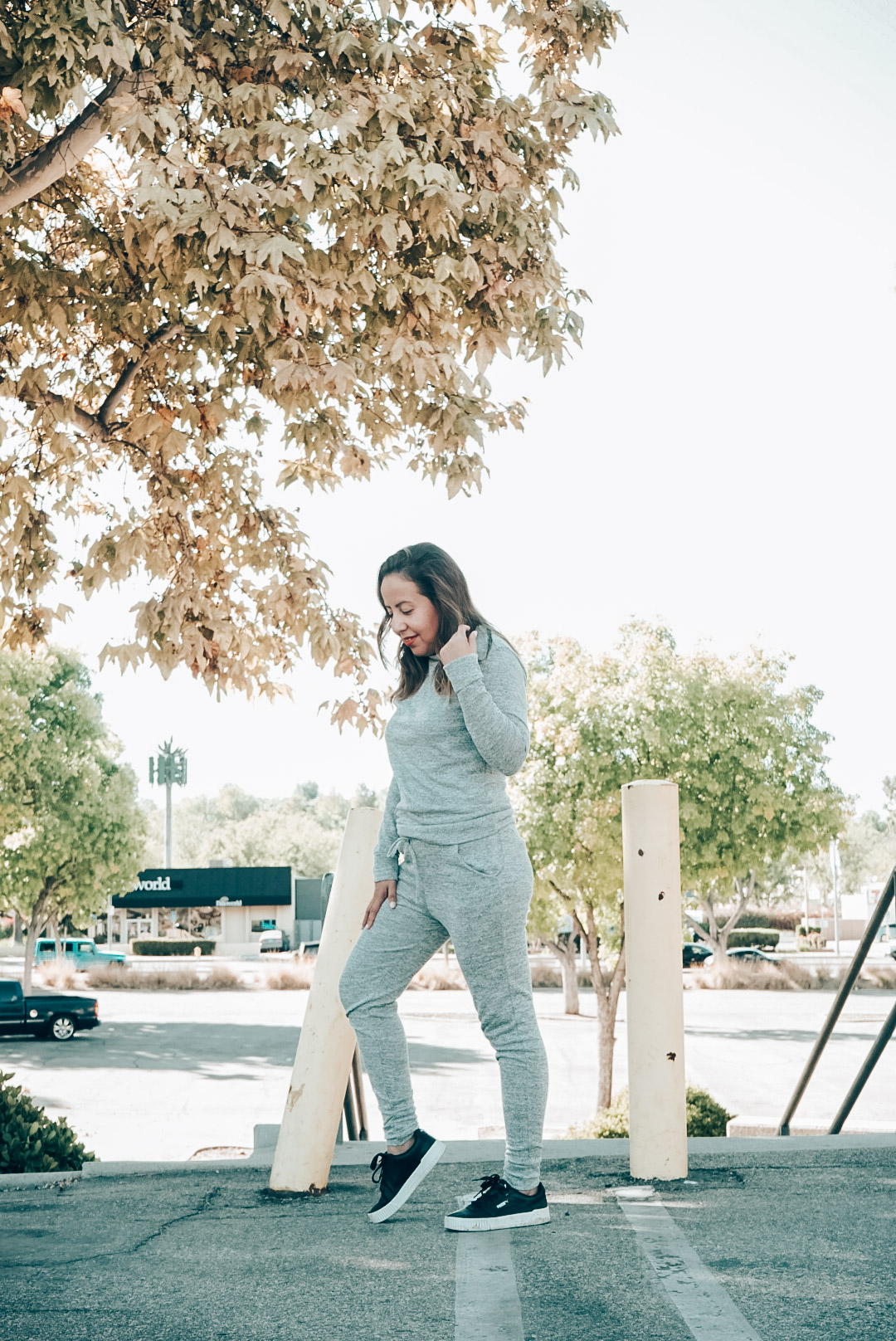 Now let's talk about the loungewear sets I chose from Femmeluxe! I went with black and grey because they are neutral and I can easily style the pieces together or separately with things that I already own. I love wearing these pants with white tee's. Since it gets warm during the day even in the winter months in Los Angeles, layering is key. I style the joggers with bright color sweaters, and layer with a jean jacket for example. In the colder days I throw a coat as my final layer! I love these basic colors for the many styling options they offer. If you love them or what to see other styles and color options, you can do so here.
The thing that I love most about these set is the comfort of the clothes. I can look sporty and chic at the same time without trying so hard. It's an effortless style for sure. With it's fitted bottoms accentuating my curves it also gives it a kind of playful girly feel. At least that's how I feel in it.
These are my first two sets of athleisure, although I do love looking sporty chic. Take a look at these past posts here and here. I've always been a fan of sneakers. Finding ways to pair them with all the clothes I own is so fun. Having cute sets of athleisure and loungewear, I don't have search for too long to find just the right outfit to pair with my sneakers with nowadays.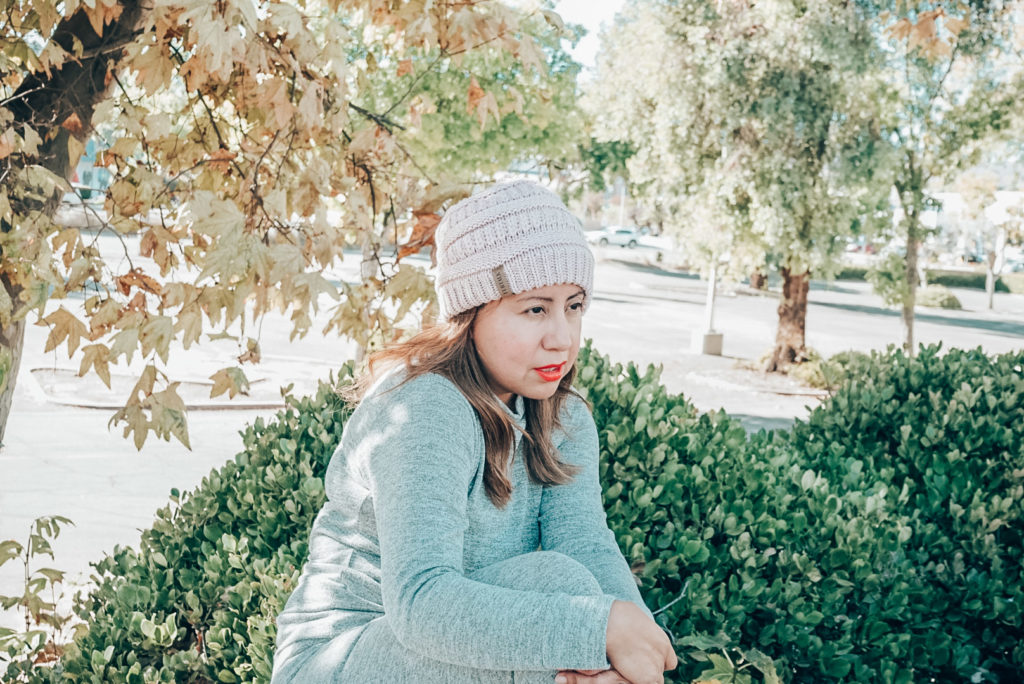 As a nanny during the week I'm on my feet most of the day. Being comfortable and stylish are two things that I look for when I'm choosing what to wear. I think the athleisure and loungewear trends blend my two must haves when it comes to daily style. My job requires me to be able to move mentally and physically at the drop of a dime. Chasing after a toddler in a crowded park or the middle of the streets in heels an a skirt is not an option. That is unless I want to end up flat on my face or a broken ankle. If I can't look cute in a cute dress or skirt, I'll take the sporty route. Athleisure and loungewear it is!
Athleisure & Loungewear Trend Must Haves: JOGGERS, WHITE TEE, SWEATSHIRT, SNEAKERS, LIGHT JACKET (DENIM IS ACCEPTABLE), LEGGINGS, SPORTS BRA
I've selected some must have pieces for you that I love! Let me know your thoughts and which ones you would actually wear in the comments. :))
Tell me your thoughts on the trends! I would love to know how you feel about athleisure and loungewear. Do you love it or hate it? Are you a fan? Please share as I love connecting with you here and on Instagram! Have you visited me there? If you follow me there, please let me know so that I can follow you and connect with you there as well! Hope your year is off to a great start. As for me I'm working away and planning some up coming travels that I hope to solidify soon. I will probably be traveling in athleisure. :))
*This is a sponsored post, all ideas and thoughts written are my very own.