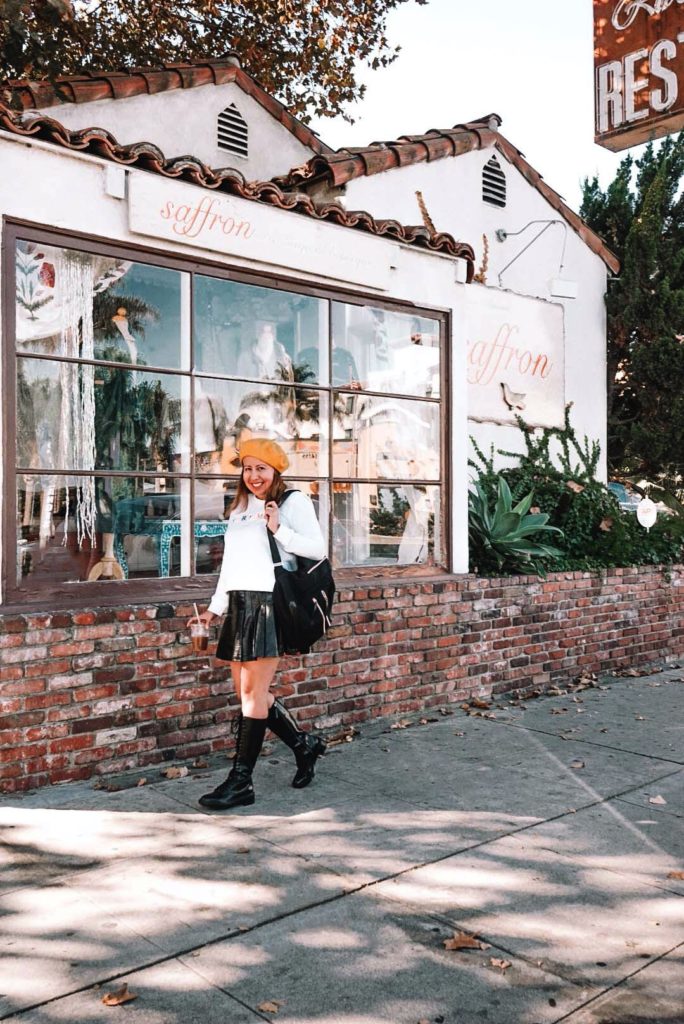 Heading into the Holiday season in my tall lace up combat boots ready to take on the holiday madness! Yes I really think it's madness, not that I don't love many aspects of the season. For example the friends and family get togethers are most welcome. What I don't like is trying to find just the right gift for someone, because I actually do care that much. It can sometimes get overwhelming, so much so that I end up just getting gift cards sometimes to the person's favorite store. Is that good or not? What are your thoughts on gift cards? I for one am the happiest to receive them. :))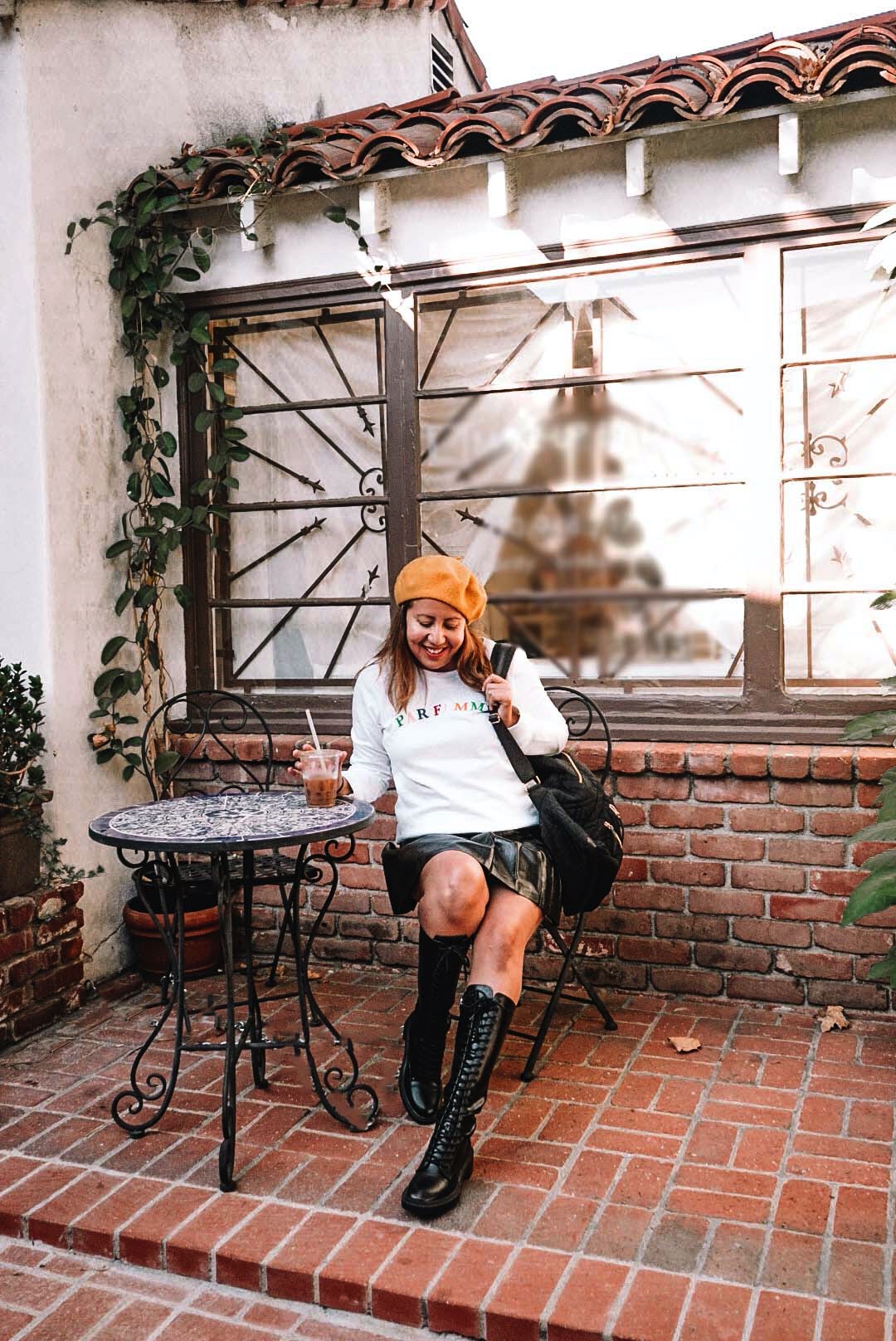 How are you handling the season?  I will admit that I haven't shopped for anyone and not sure if I will this week? I know people who are almost done with their holiday shopping. When someone tells me they're done, my eyes roll back mentally or maybe literally, lol!! While I haven't even started, I hope to find just the right gifts for the special people in my life. With Black Friday and Cyber Monday here, have you started shopping yet?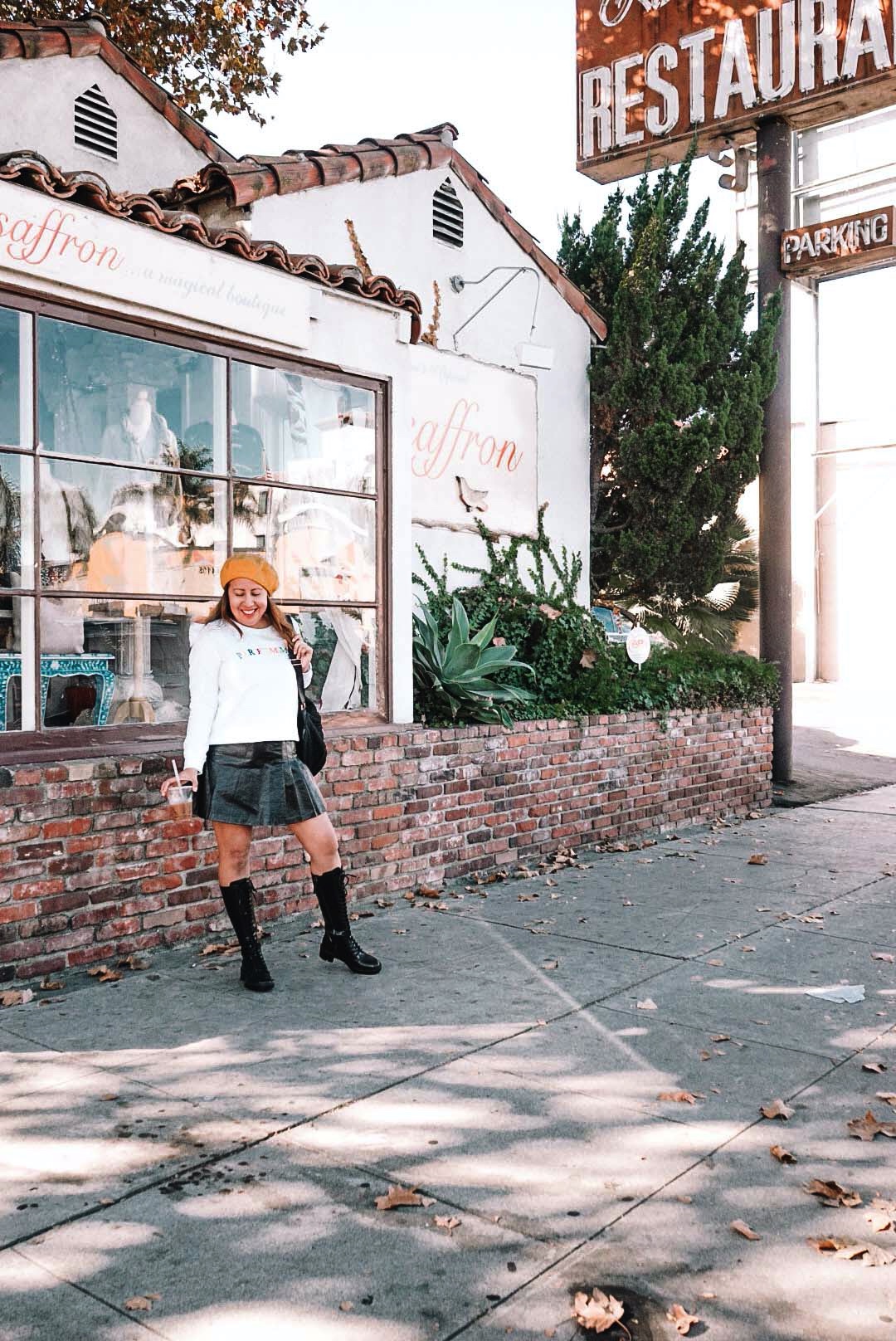 Yellow Beret: Naf Naf (similar here)// Sweatshirt: Asos( similar here)
Skirt: ZARA(similar here) // Boots: ZARA (similar here)
These tall lace up combat boots have been my go to weekend wear. They go with so many skirts and dresses, I am so in love with them! They recently sold out at ZARA, but check out similar ones I linked for you above. Trust me when I say, this style of boots will add so much edge to any of your looks! Coolness and comfort, what can be better? 
I love wearing tall boots with mini skirts because it's the best way to show off the whole boot. Check out some of my other looks with tall boots here , here, and  here. I mean if you buy a tall boot, you're not covering it up right? I know they look awesome over fitted pants too, but some boots don't leave room for layered looks if they are really fitted. These boots don't allow for that, unless it's very thin material, like with tights. There is not enough wiggle room for jeans with these particular ones. Regardless I'm extremely happy with them! 
I'm wishing you all a wonderful Holiday season, may it be all you wished for. 
Much Love, 
TANIA