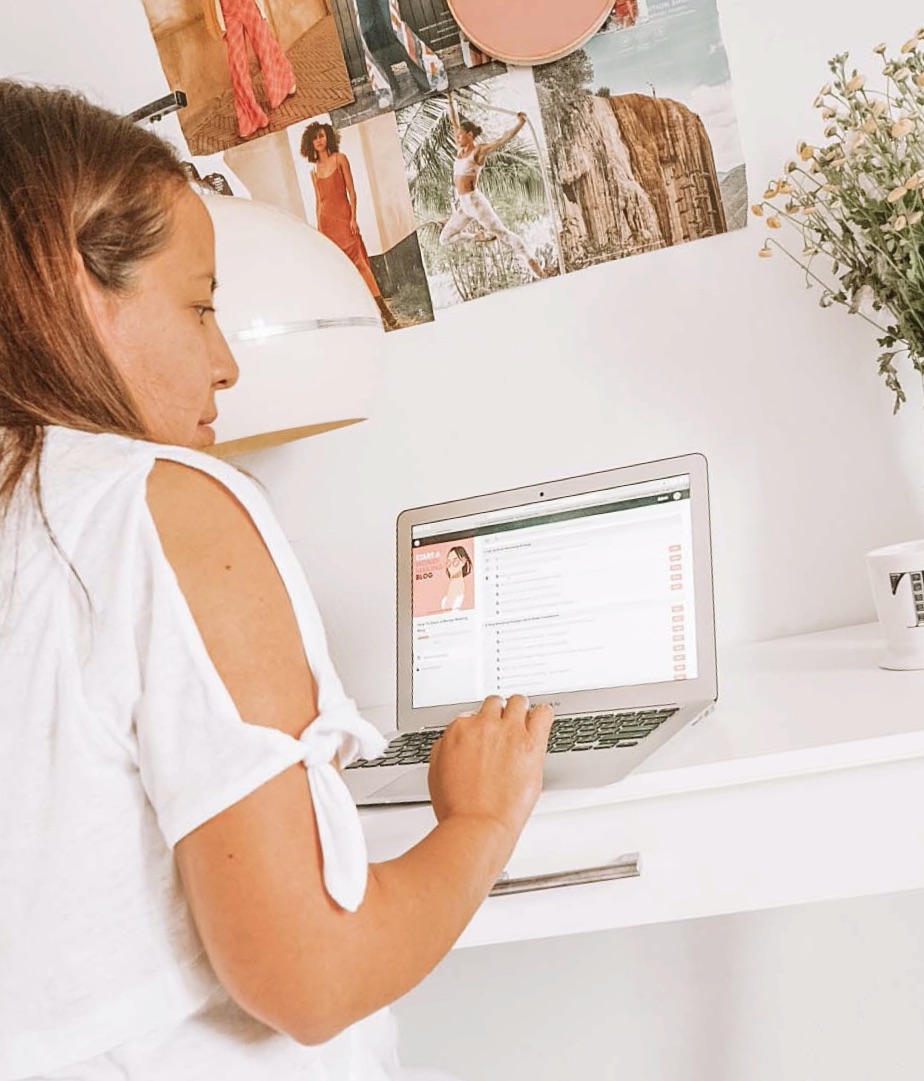 Today I'm sharing the goods on How To Start a Money Making Blog with the help of LadyBossBlogger's detailed course and strategy. Yes, you heard right! It's a course that outlines the ins and outs of the blogging world from creating to monetizing your blog. I partnered with THE LadyBossBlogger herself, Elaine Rau, to offer one lucky winner a completely FREE COURSE valued at $397-$582, so make sure to read until the very end! I'm so excited to tell you more about what I have learned and what's included in the course.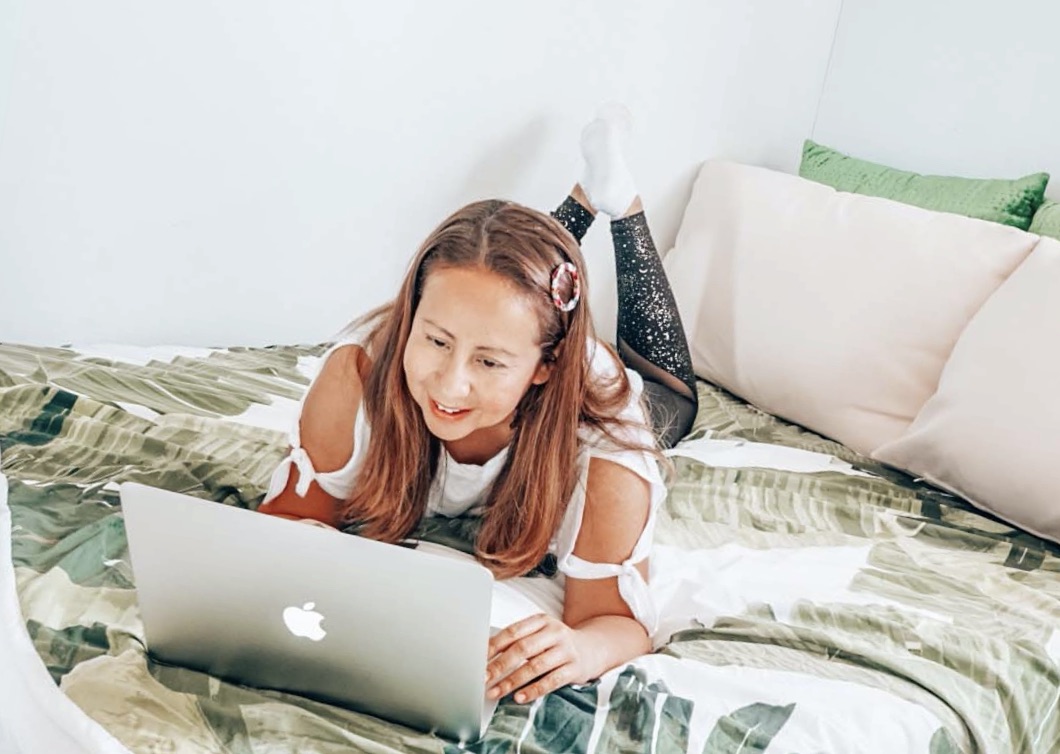 Although I've been blogging for a long time, I hadn't been eager to make money on my blog. I found the process so time-consuming and overwhelming. From learning SEO to drive traffic to my blog to creating an email list, pitching to brands, creating strategic content, and branding, it all seemed so overwhelming. In the last few years, I've been working on my photography and growing my Instagram. Recently I realized that I wanted to get back to my first love, and that is blogging. I also wanted to start monetizing my time and effort.
For these reasons I felt compelled to really learn how to strategize and build a profitable blog. It was time to invest time and money to learn how.  I researched so many courses that cost up in the thousands of dollars. As a single parent, I don't have a few thousand dollars to spare. The cost alone scared me. In comes the LadyBossBlogger Course to the rescue! All the courses offered through LadyBossBlogger are actually affordable and they offer payment plans too.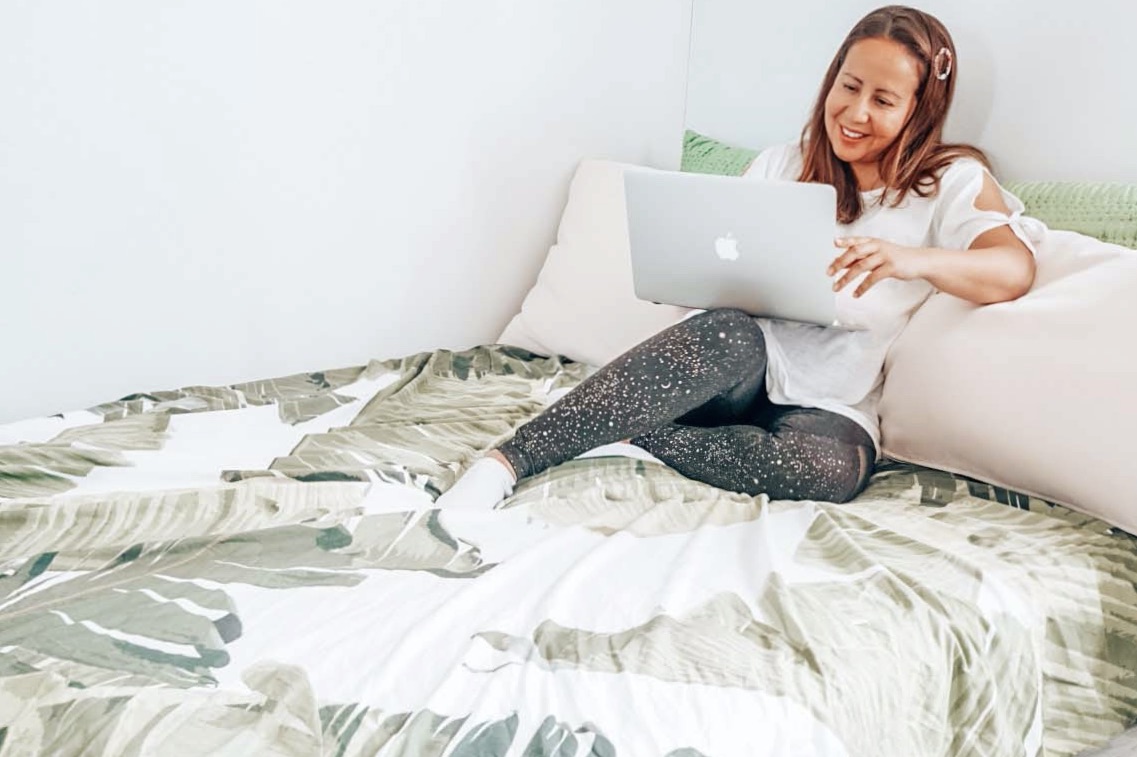 Course Breakdown
Here's some of the course material that makes this course worth your investment.
How to make money blogging – teaches you how to pitch to 
brands, getting paid sponsorships, create a killer Media Kit, online course creation to sell, how to promote services, how to get started in E-commerce selling physical products
Setting up an email marketing strategy -creating email opt-ins to convert readers into clients, creating must-have freebies, and more
Social Media Foundations – will teach you how to optimize Pinterest, Instagram, Facebook, Twitter, and Youtube
SEO Best Practices – How to get blog traffic using SEO and how to boost it in 2-3 years
Curate Strategic Content – how to write clickable headlines, create call to actions, and things to check off before you publish
Finding your Niche – will provide you with information and a self-test to help you define your niche
Learn how to claim your domain – how to start a blog from scratch, tools and tips to do it right 
Results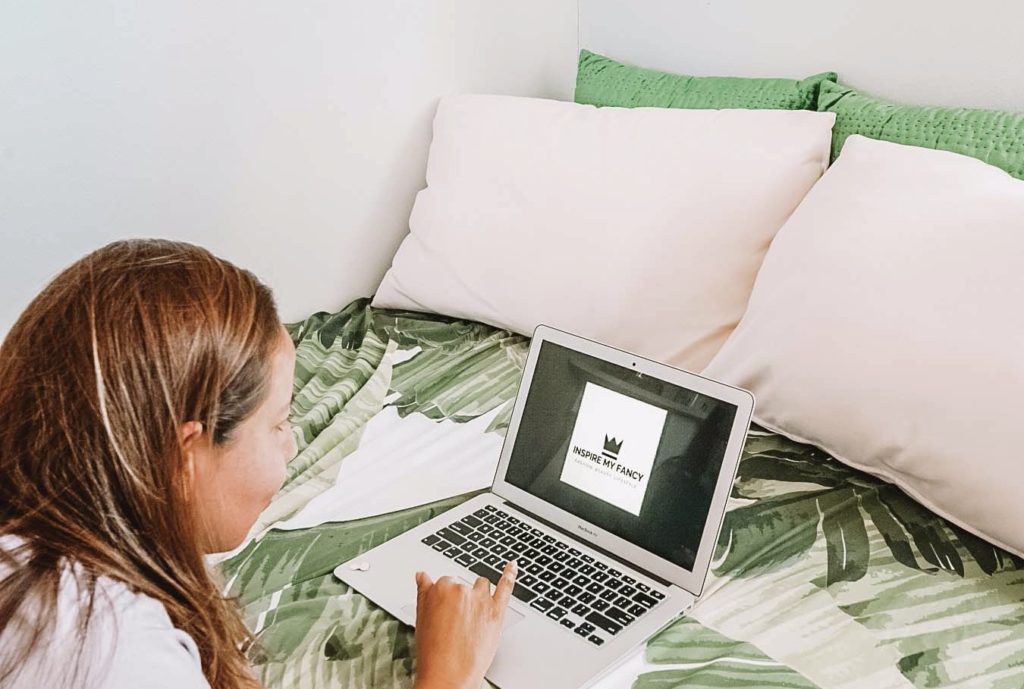 A huge win for me has been starting an emailing list for Inspire My Fancy. This one thing alone is priceless because it's what will help me start driving more traffic to my blog.  An email list can facilitate notifying readers on the list of when there is a new post. It's also a way to inform them of a special offer, giveaway, or simply provide readers with a helpful tip. It is a much more personal way of connecting with readers. I see this as a critical part of keeping a blog alive and it's something that I never had on my blog. It's so crazy how overwhelmed I was by offering an email opt-in. The LadyBossBlogger course gives tons of ideas on how to make this an inviting part of my blog! 
Another thing that I created while taking this course was my brand logo! Did you know that you don't have to pay someone hundreds of dollars to create your brand logo? I did it for free in one day! That in itself saved me tons of time and money that I would have invested in finding a good affordable designer. I count that as a big step in creating my unique brand. 

Last but not least, pitching to brands and getting noticed has been intimidating for me ever since I learned about it. I am not much of a salesperson, let along selling myself. I have gained so much more confidence as a content creator in the past few years and just need structure. LadyBossBlogger's detailed steps on how to pitch have given me a greater structure on how to begin reaching out to brands!
Cost
LadyBossBlogger courses are affordable! This course costs $582 with a 30 day money back guarantee. There is also a payment plan option of 6 payments of $97 per month. I see it as a small investment for all the valuable lessons packaged in this one course…but wait there's more!
Promo Code
You all get 40% at checkout when you use my PROMO CODE: TANIAFRANCO.

Any of the LadyBossBlogger courses are a must for anyone wanting to start a money-making blog or grow financially as an influencer. There are things that I have learned in this course that I have spent countless hours and some years trying to find step by step instructions on how to do. If I would have known about this course I would have taken it years ago. Use my promo ASAP for the 40% OFF!!
Giveaway
Now the most exciting part for me is the giveaway :)) I partnered with the LadyBossBlogger herself Elaine Rau to offer one lucky winner a completely Free Course valued at $397-$582! To enter go to my Instagram page here. 
Follow me @inspiremyfancy, @LadyBossBlogger, and @ElaineRau
Like the photo and tag a friend in the comments.
The more friends you tag the more entries to win.
I will announcing the winner on my next post with LadyBossBlogger!
Much Love,
Tania 
*This is a Sponsored post with LadyBossBlogger and Elaine Rau, all opinions are my very own.