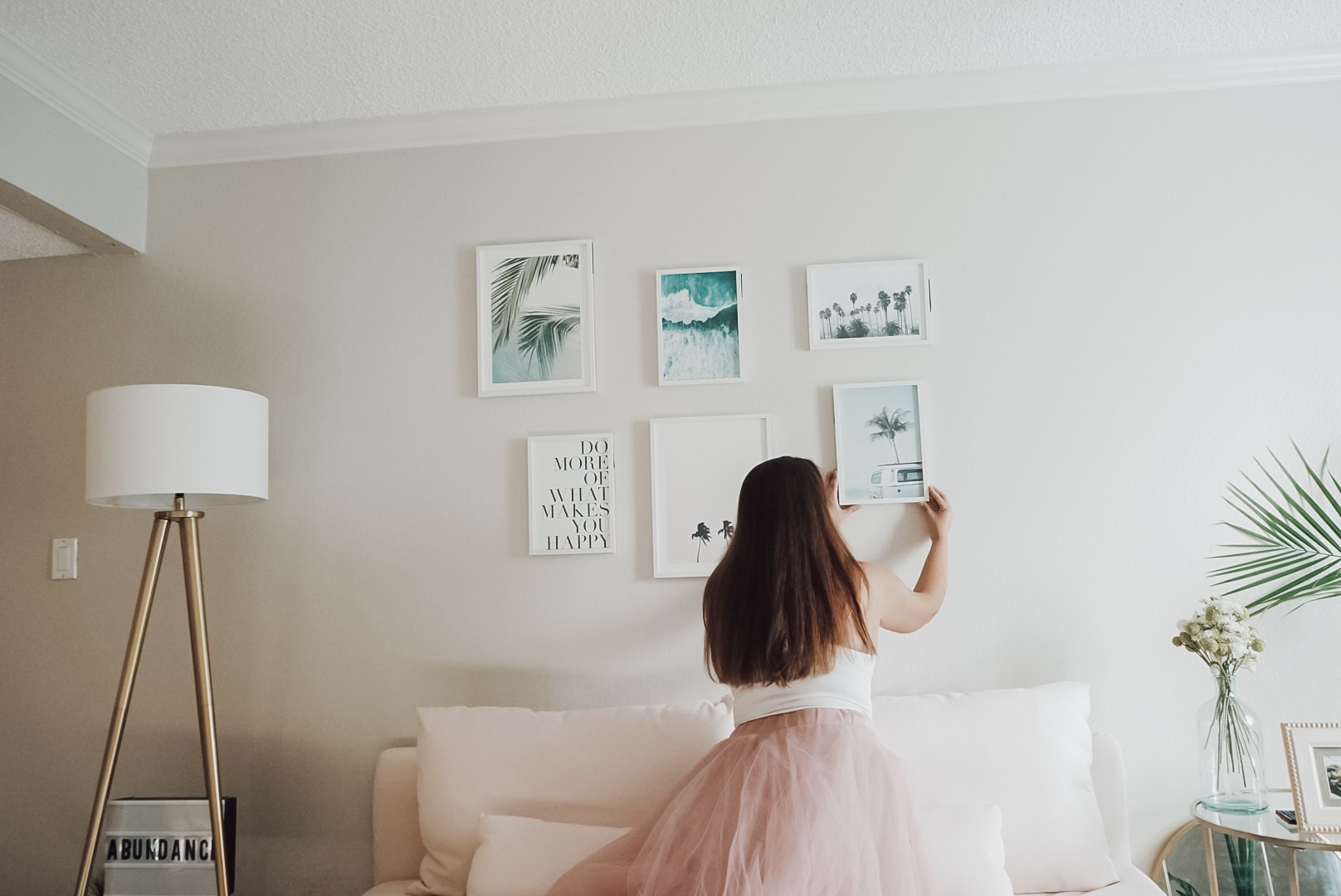 Today I'm giving you an inside look into the gallery wall I created with The Poster Store! Their beautiful themed selection of Scandanavian poster designs and frames made the experience so easy for me to create my gallery wall. Since I wanted my home to have a relaxed minimalist vibe, I knew I had to bring nature in. I began browsing the Poster Store website by searching for a nature poster and some minimal graphic designs. Surprisingly I found so many different affordable themes and frames available while browsing their website. Read on and take a closer look at the prints and frames I found to see what I mean!
Inspiration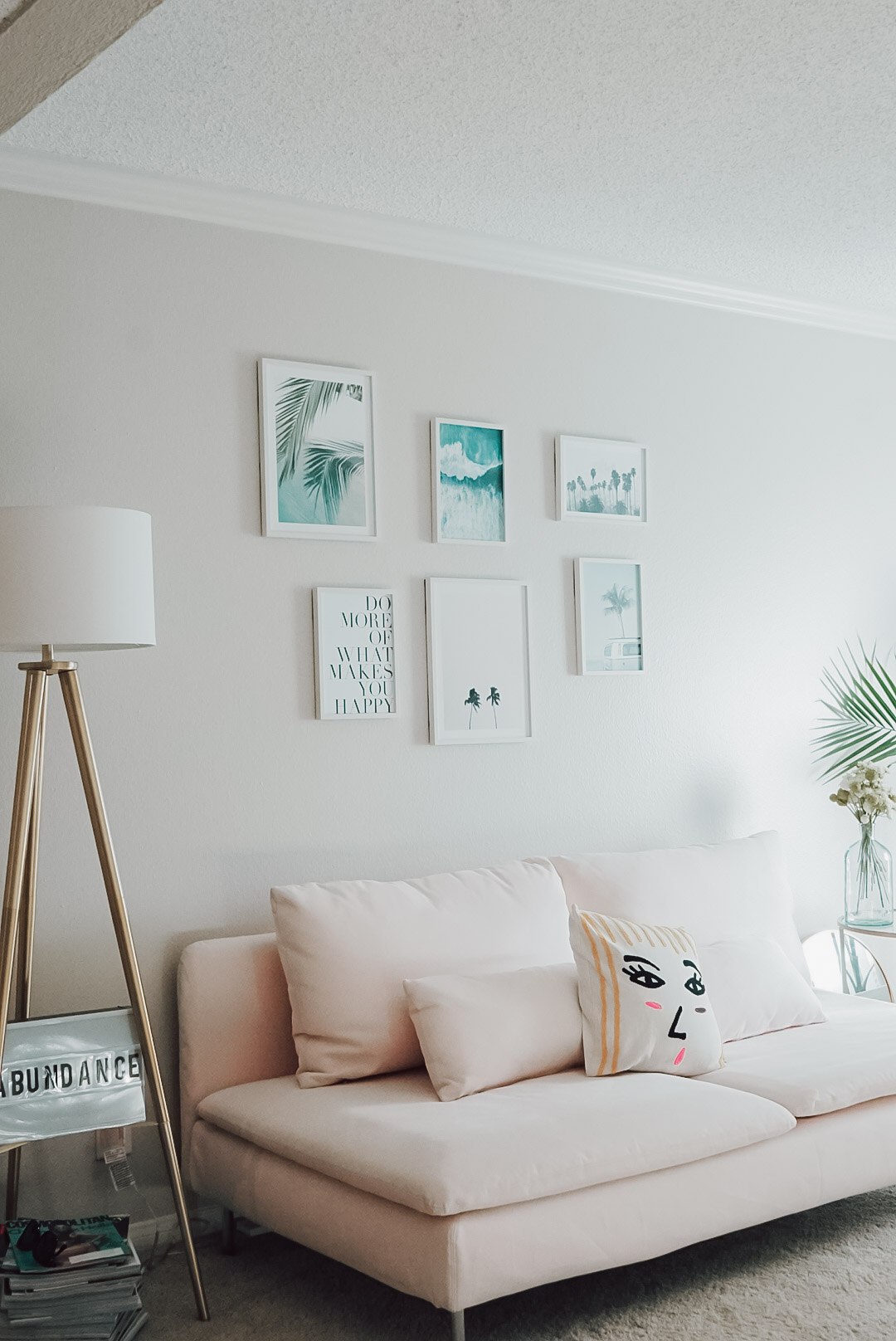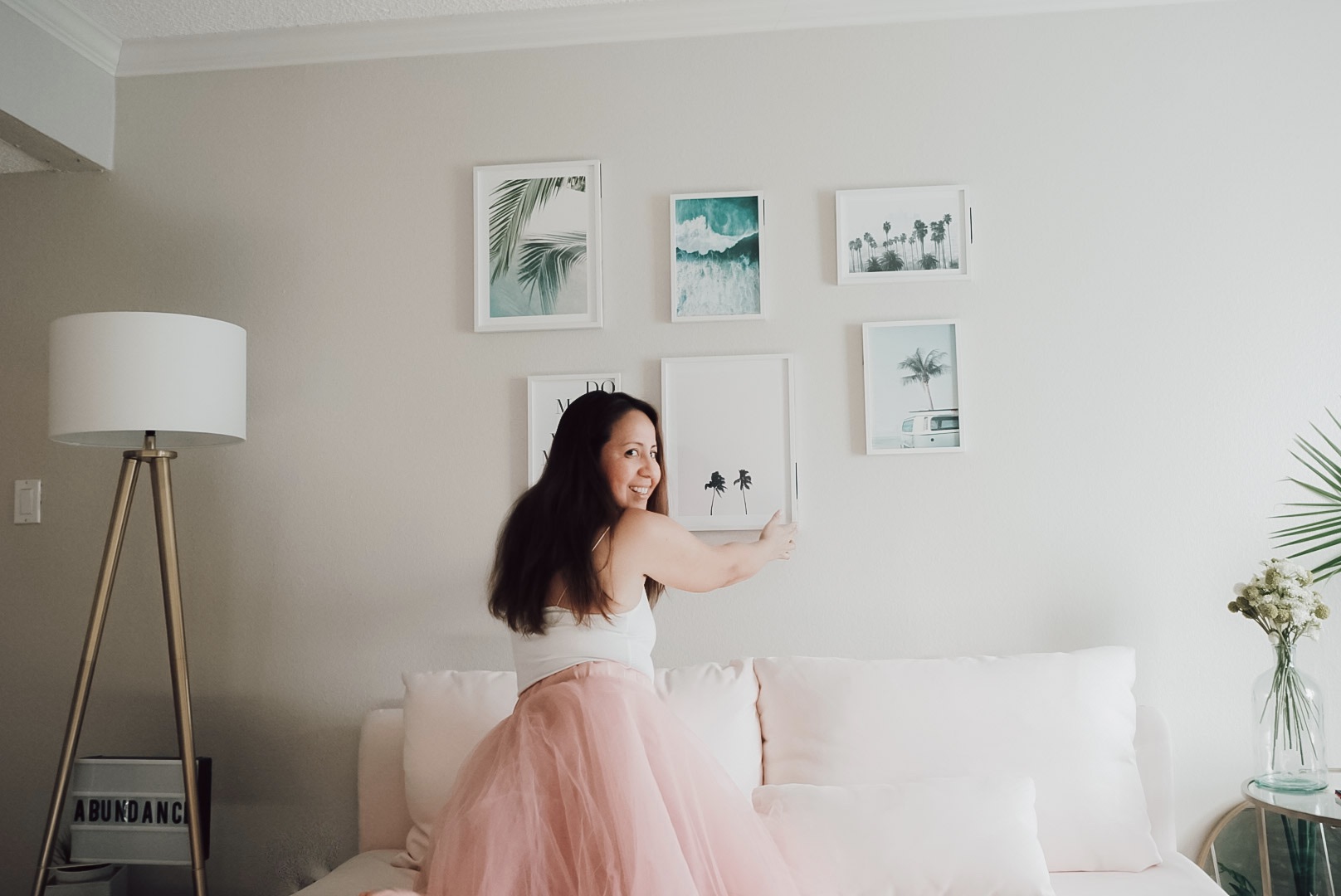 Some of the things that inspire me the most are minimalist designs, nature, the ocean, and inspirational quotes. I was ecstatic to find categories such as Nature & Botanical, as well as Typography & Quotes when browsing the Poster Store website. I love that the website offers endless amounts of inspiration by providing pictures of already styled spaces based on popular themes. It made my shopping experience that much more enjoyable. The best part is that a new poster collection drops every Tuesday! The theme categories feature allowed me to picture my own living room with the types of pictures I was looking for.
Reducing the Carbon Footprint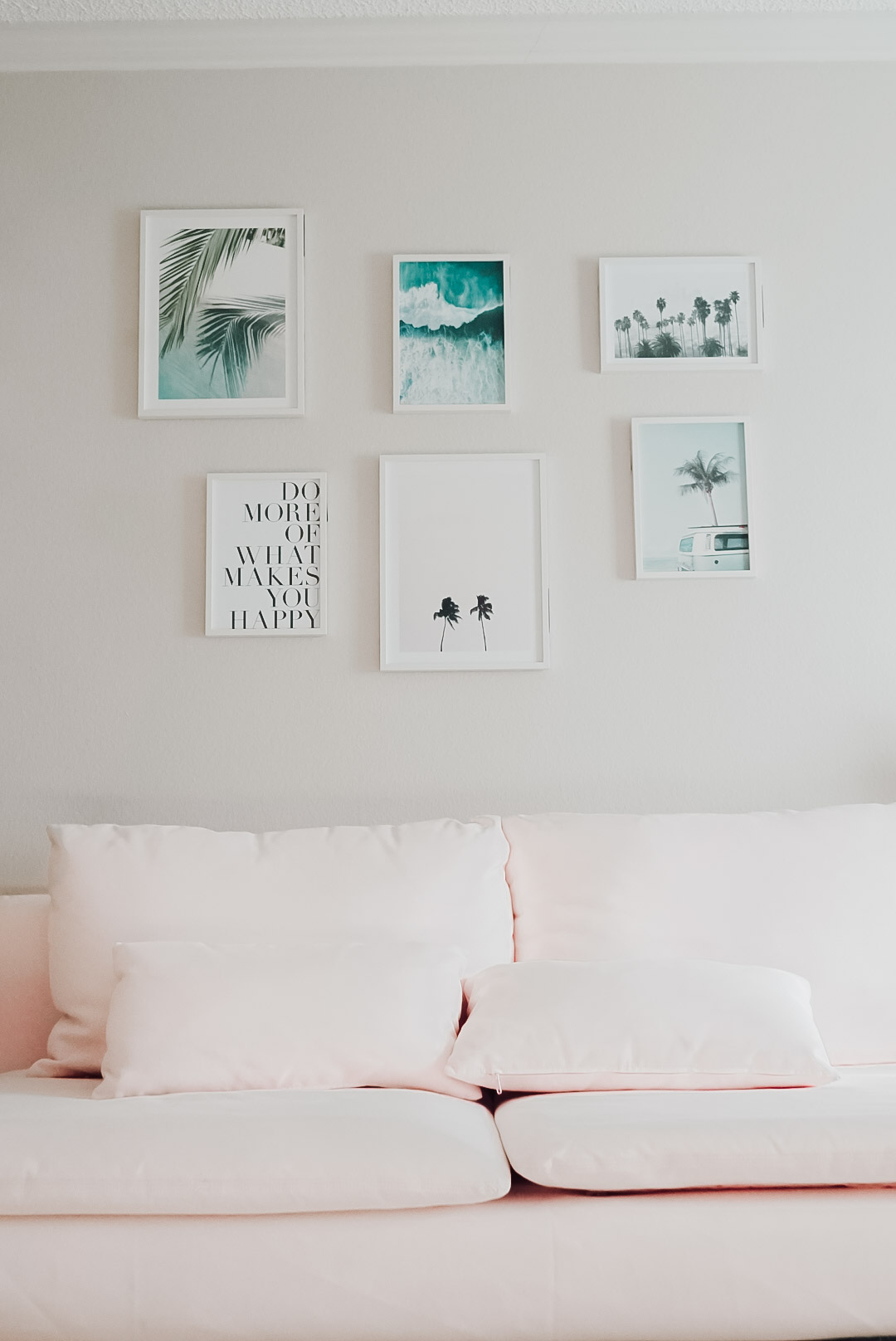 Since 2016 I've been trying to live a more minimalist lifestyle! Reducing waste by shopping less, recycling, thrifting, and buying sustainably are all things that I'm working on. I'm happy to report that all the posters at the Poster Store are printed sustainably. Not only that, but they are produced on high quality paper! Their paper is certified by the Forest Stewardship Council and meets international environmental guidelines. They also have a goal to reduce the environmental impact on production. Knowing this made me feel wonderful because it aligns with my belief in saving our planet while using it's resources ethically!
Overall Experience
I'm impressed with the high quality of thick paper prints and sturdy wooden frames offered at the Poster Store. The graphics and colors are beautiful. My frames fit my prints perfectly. When ordering the frames they offer exact sizes according to the size print you have. There's no way you you can go wrong by ordering both frames and prints directly from the Poster Store.
The best part for me when I inspected the frames was that they were light weight. I don't like heavy things to hang on my wall. It makes the mounting so much harder. I recommend using velcro strips that you can find at any hardware store to mount your wall art. I feel that I will be ordering more prints soon. If I want to change the position of any of the prints it will be so simple to do with the velcro strips and light weight frames.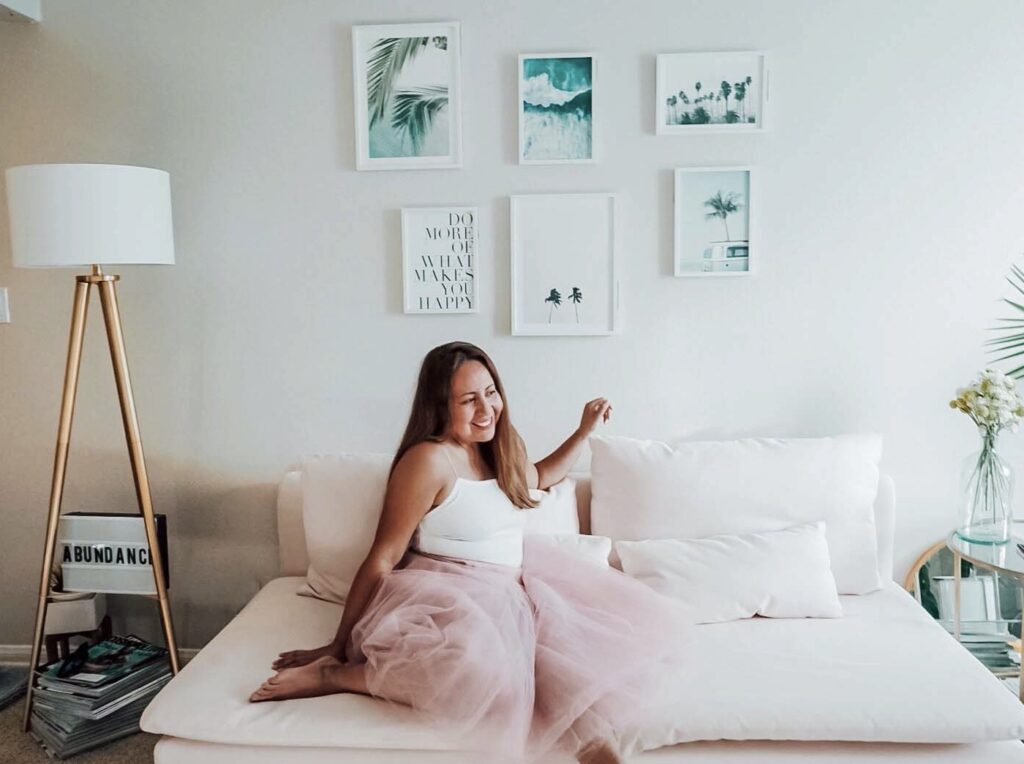 From the slick Scandanavian designs, high quality prints, durable and affordable frames, to the inspirational website experience, The Poster Store is my one stop for wall art form now on! The prints I found give my place that relaxing feeling I was searching for. I believe that beauty lies in the simplest of things, such as nature and clean design. It feels good to know that there is a place that offers both beauty for your home while helping the planet at the same time.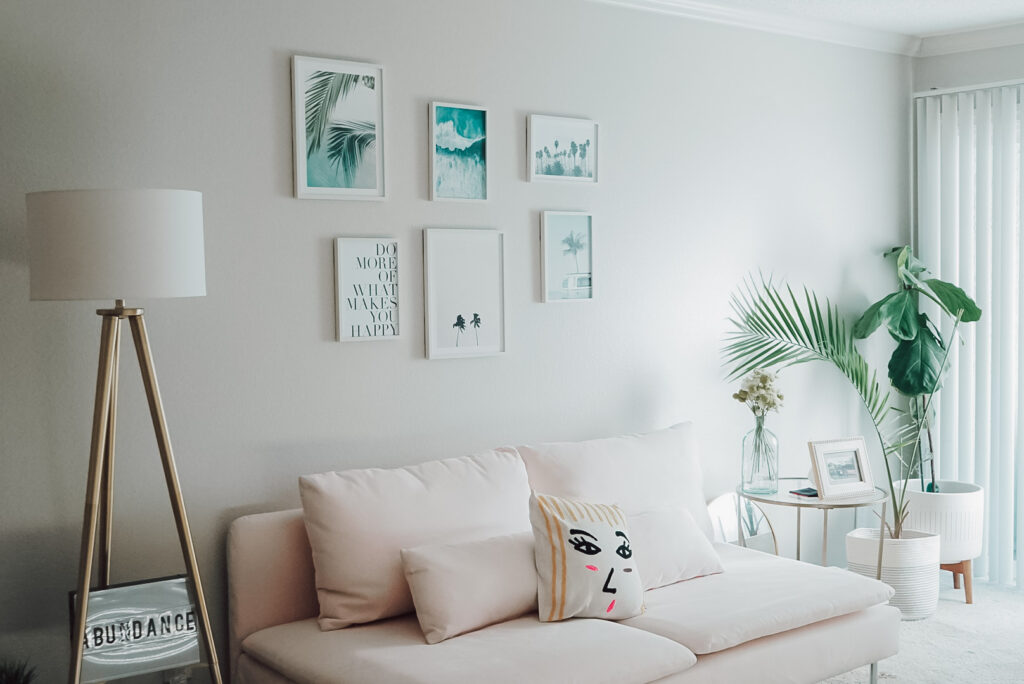 A Gift For You
Thanks to the Poster Store for providing me with a 35% OFF Code for you to shop any of their beautiful posters (except selection posters.) Offer is good for up to one month from today!
Use code: inspire35
If you do shop their store and create your own gallery wall please share with me by commenting below so I can take a look at it! It always makes me so happy to connect with you here. You may also tag me on Instagram if you like :)) Hope I have filled your day with a bit of inspiration!
*This is a sponsored post, all thoughts and opinions are my very own.