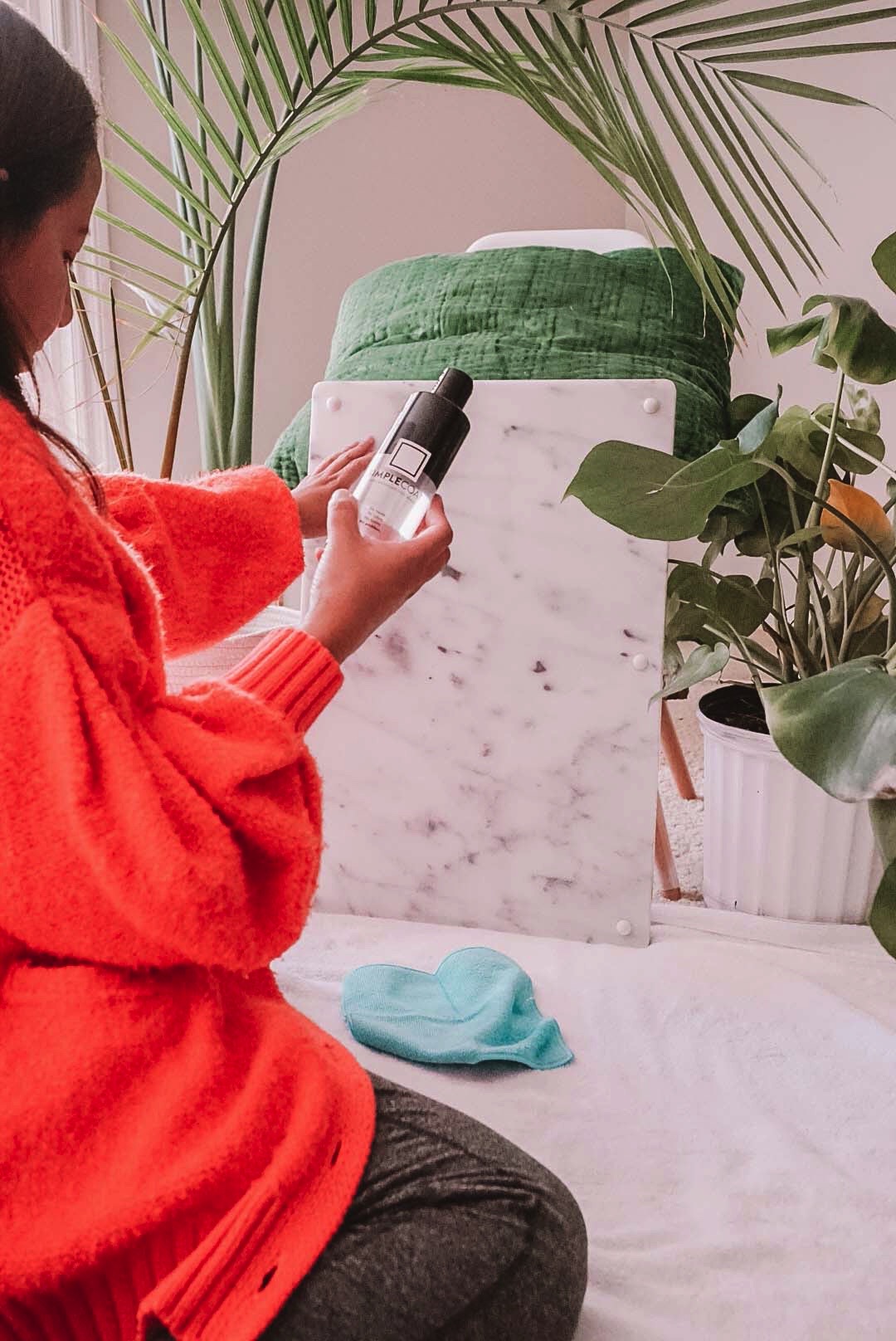 Thanks to SimpleCoat- Natural Stone & Stainless Steel Sealer I was able to give my granite stone slab a nice shine and seal it at the same time. I use many different kinds of surfaces to show case food, jewelry, or any products I want to share here on the blog. This natural marble stone gives photographs a more rich and luxe feel. Take a look at this post were I used natural stone and see what I mean. The only problem with natural stone is the it can stain or loose its shine over time.This is wear a multi-surface sealer comes in. Read on to learn how to protect stone and stainless steal with SimpleCoat!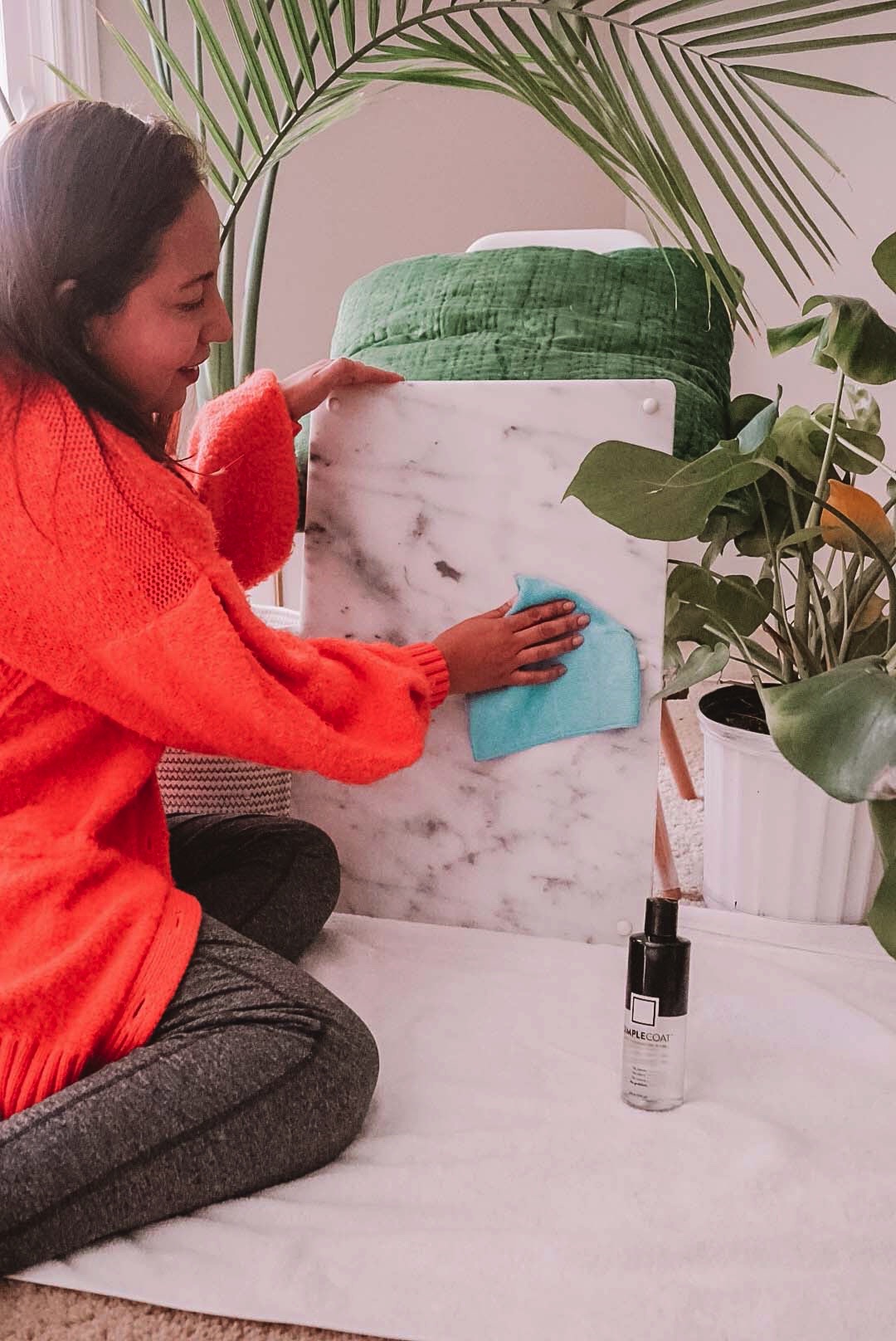 Pros of Sealing with SimpleCoat
Saturates beneath the surface of natural stone, stainless steel, hard plastics, marble, tile, leather, brass, and wooden cutting boards
Non toxic- no solvents, BPA's, phthalates, petroleum distillates, or VOC's
Helps prevent growth of bacteria on surfaces prone to bacteria
Very easy to use, just a few drops on a clean cloth and wipe on surface
Odorless formula
Hypoallergenic
No dyes or fragrances
Seals and gives surfaces a polished look
No Cons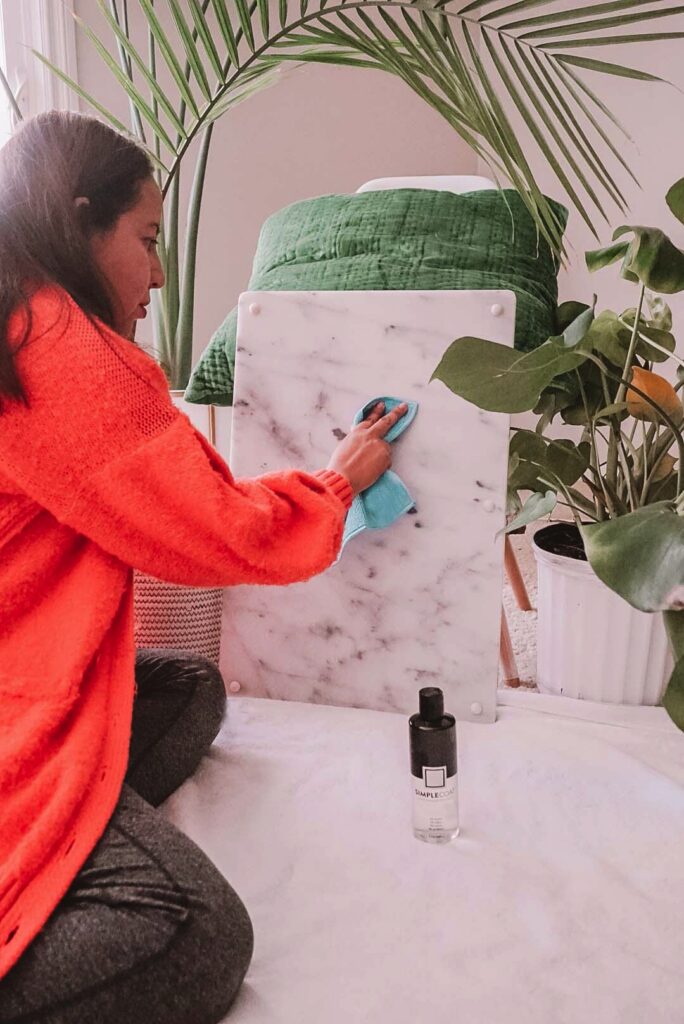 My Experience Sealing Natural Stone
For starters, using SimpleCoat was a breeze. The directions suggest that you test a small area of the desired surface you will be sealing. As directed I only squeezed a few drops onto the cloth. After testing it on a small area I noticed no discoloration to the stone, so it was time to give it a go. I began spreading it on one side of the stone slab to see the differences of one with the sealant and one without it. The substance absorbed quickly without leaving any streaks or odors behind. I love that they included a soft towel with the product and easy to follow instructions.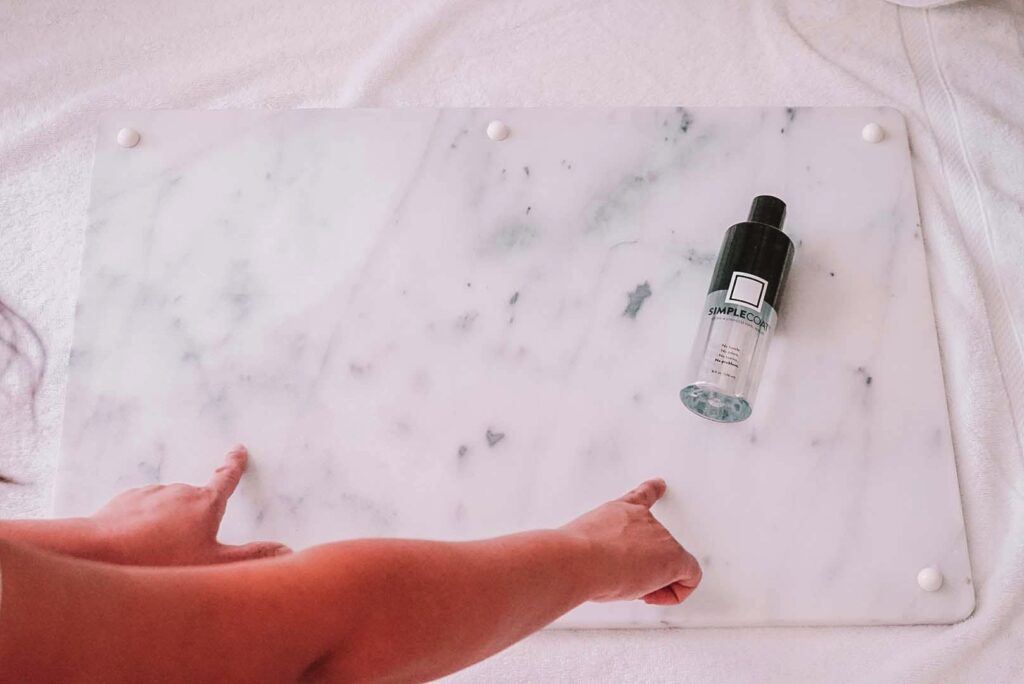 If you look closely at my picture of the one with the SimpleCoat bottle that has a coat vs. the other side that is not coated you can tell the difference. The one with the coat is more vibrant. The color of the dark stone is darker and more noticeable. It made the contrasting colors of the stone more prominent! I was so impressed with the fact that the surface of the stone was not greasy at all, yet it now had a shine polished look to it.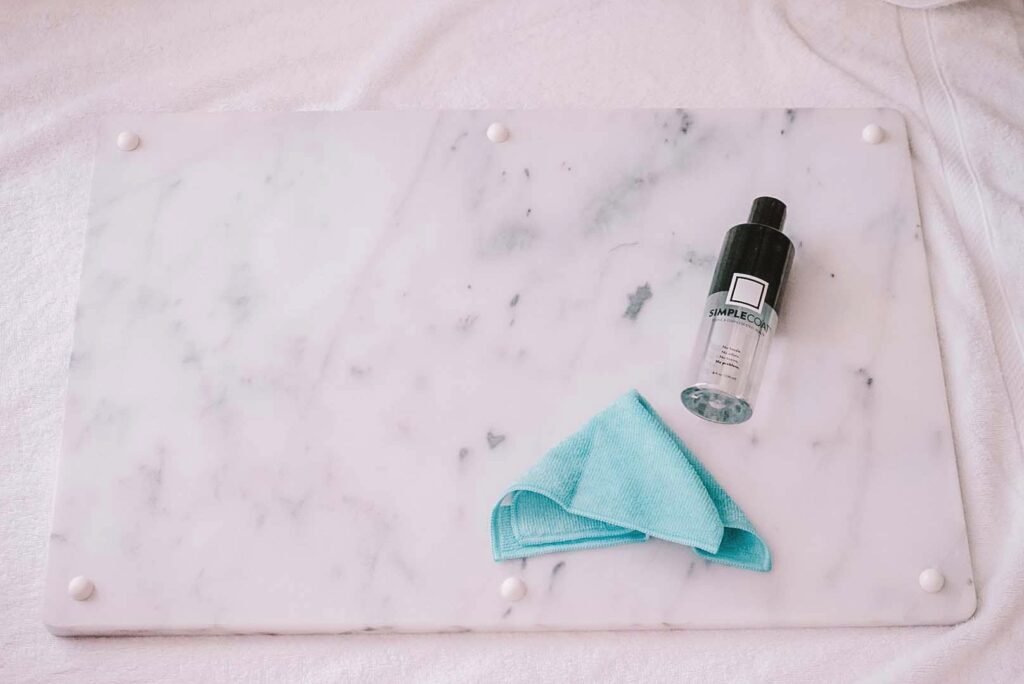 Final Review
Overall SimpleCoat is a great product that does exactly what it was meant to do. It seals and protects without the use of harsh chemicals, while adding shine. I'm looking forward to using it on so many more surfaces in my home. I feel confident in recommending this product to anyone!
Hope you enjoyed my review of SimpleCoat and try it out for yourself. You can get 5% Off by using this link bit.ly/simplecoatnovember on Amazon.
I'm thankful I found SimpleCoat to help protect the things I love! With the holidays coming up, tell me something you're thankful for :))
Cheers,
Tania
*This is a sponsored post, as always all opinions are my very own.