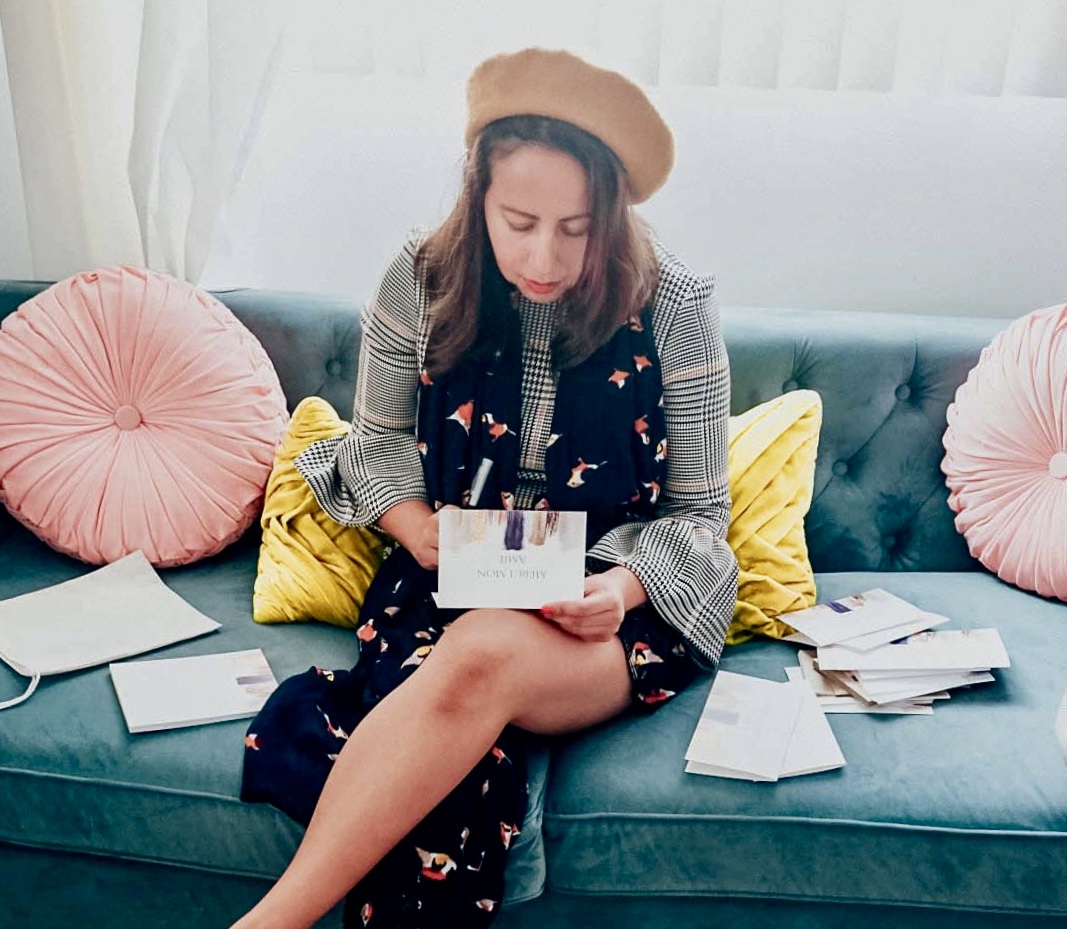 As a creative person I was delighted to work with Purple Trail Stationery to create my own personalized set of note cards this month. It could not have happened at a better time. February is the month of love and friendship, what better way to express my gratitude to my friends than with a lovely card that reads "Merci Mon Amie." I love these French words, and I use them as often as possible. You see, I am a French lover at heart!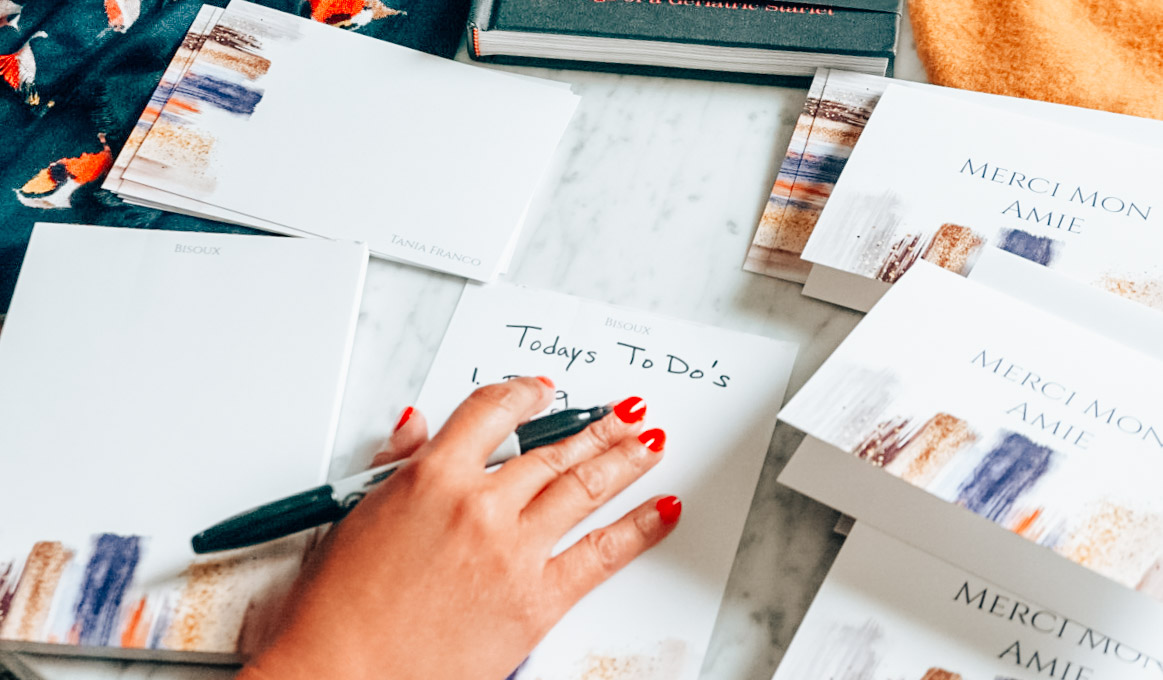 The stationery set I chose is the Modern Glam Paint set, which I loved as soon as I saw it. It reminded me of how I missed painting! Loved the brush glittered stroke design so much. The only thing I needed to change were the words.
The set comes with one note pad with 50 sheets. It's the one pictured above, which I personalized with the word Bissoux. Bissoux is French for Hugs and Kisses :)) It also includes 10 notecards with 10 envelopes. On the note cards I just wrote my name. My favorite are the 10 folded cards with ten additional envelopes. Those are the ones that read Merci Mon Amie! I chose the feminine form of friend in French because I will be using these for my Galentine's Party in about a week. You do know Galentine's is the Gal only version of Valentine's Day right? I can't wait to celebrate!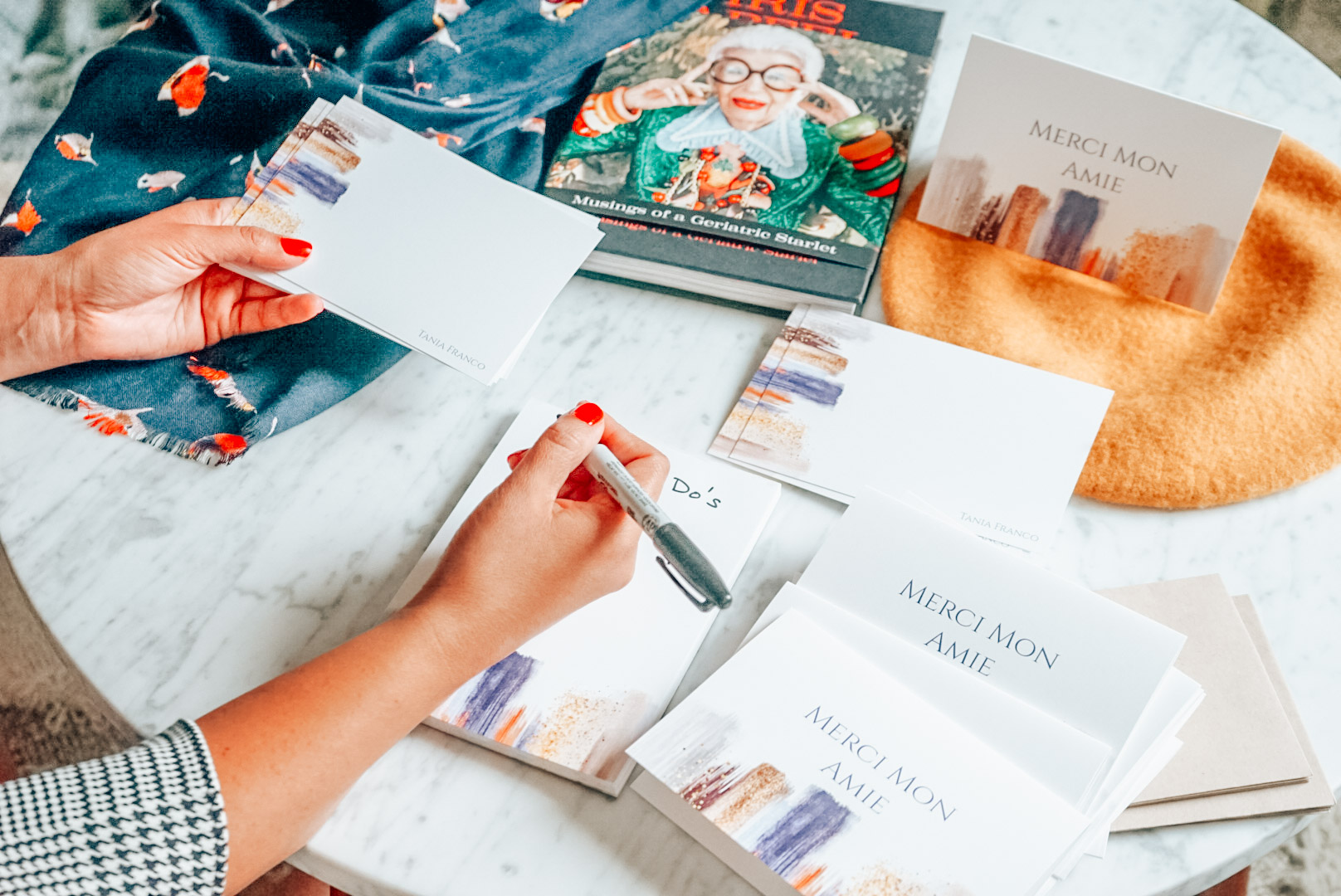 Purple Trail also offers personalized cards, invitations, personal planners, photo products, business products, and gifts to choose from. I personally loved the wide range of planner types. They not only carry your basic weekly planner, but some are made specifically for busy moms, students, and teachers. I thought this was awesome because not all planners offer such specific layouts. Check the planners out here. This was definitely a unique feature!
I would highly recommend trying Purple Trail stationery! The ordering process was so easy, and I received the stationery early. I loved the card stock quality so much! Most importantly I love the fact that I get to express my gratitude towards my friends in such a fancy artistic way! What do you think of my customized cards? I created them with meraki (see definition above) :))
Love,
Tania
*This is a collaborative post with Purple Trail, all opinions are my very own.