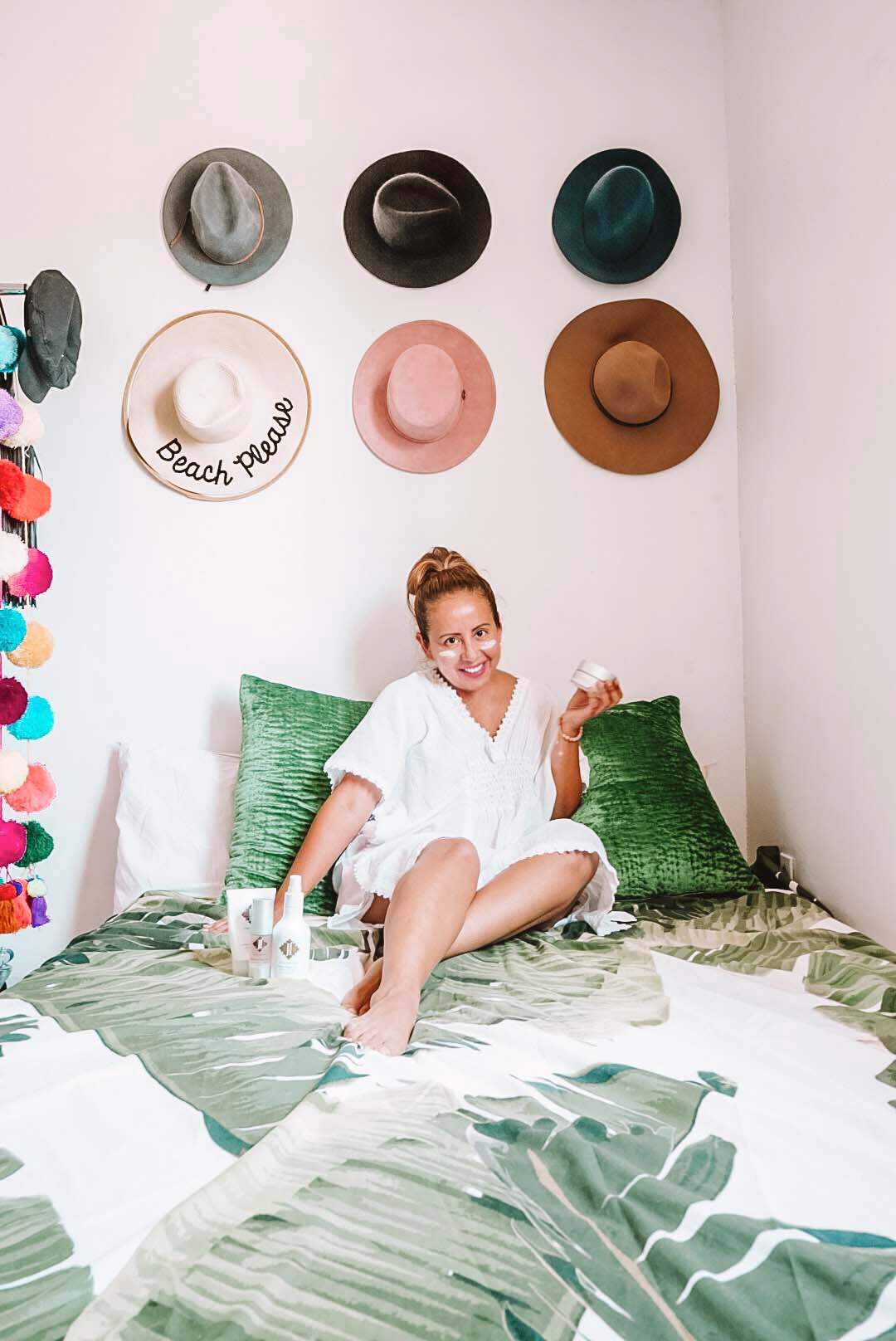 For the past month I have been using June Jacobs wonderful line of skin care products. I have incorporated the June Jacobs Cell repair serum, cooling cucumber cleanser, papaya purifying mask, and Elastin Collagen Toner to my skincare routine.
I'm gonna start off with my experience with the Cooling Cucumber Cleanser from the Calm and Repair Collection. Love the fact that the cleanser is paraben and preservative free. It thoroughly cleaned my skin without over drying it or irritating it. My skin does look clean after I use it, with not redness or any kind of irritation around my eyes which can happen to me with some cleansers. It doesn't particularly smell like cucumbers though, and maybe that's a good thing because I feel it's more natural than having a scent added to a cleanser. Overall I'm happy with the cleanser!
Main Ingredients
Cucumber Extract prevents water retention by acting as an astringent preventing water retention, and reduce swelling soothing irritations.
Allatonin Stimulates growth of healthy skin tissue, aids in healing, and skin irritations.
Phospholipids maintain water in the skin and attract moisture to the skin from the air.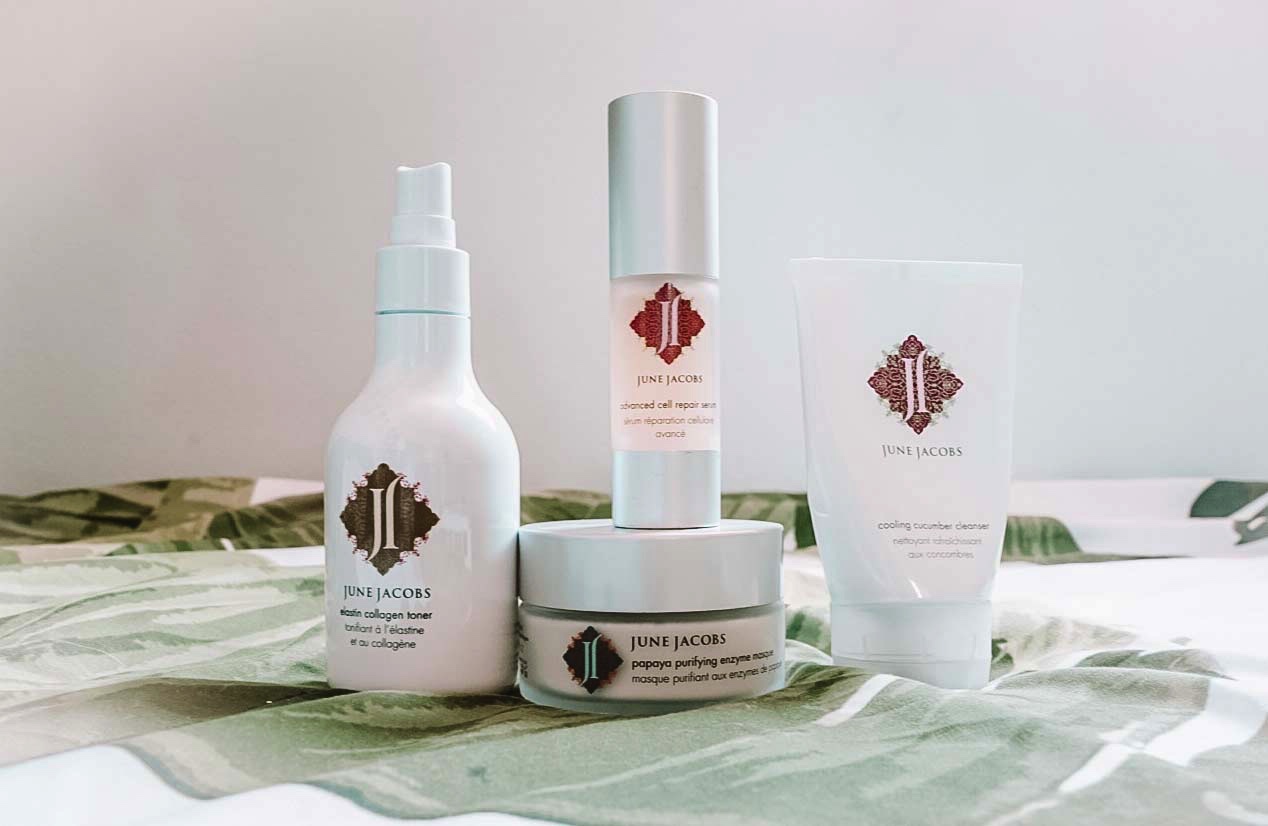 Next I tried the Elastin Collagen Toner from the Firm and Tone Collection. I was reluctant to use toner for so long in fear that my skin would break out in red blotches like it had when I tried using toner ages ago. What do you think happened…? My skin loved it! It has a light calming clean scent. I sprayed it on right after washing my face. The mist feels pleasant and dries within a few minutes. It feels like light protective layer on my face. My skin appears plumped and supple with a slight glow. This is definitely staying as part of my skin care routine!
Main Ingredients
Elastin-Aids in binding moisture, helping the skin maintain it's elasticity.
Collagen helps cells regenerate firming and lifting skin.
Hyaluronic Acid attracts water to the skin and minimizes skin's water loss.
For the third part of my skin care regimen I tried the Advanced Cell Repair Serum. I chose another product from the Calm and Repair collection because I have skin sensitivities due to mild Rosacea. Incase you don't know Rosacea is a skin condition that causes redness and rash like bumps on the face. Although it's extremely mild, it is not fun when it flares up from the use of harsh ingredients.
The Advanced Cell Repair Serum is a is pact with moisture retaining ingredients. It feels great on the skin with a cool dewy texture that dries in about 2 minutes. I would say one pump is enough to cover your entire face. At $78 per bottle, you want to use as little as possible. :)) It's my precious! Not cheap but worth it for me. Following up with the serum right after the toner gives my skin a beautiful fresh glow. I can't say my fine lines are completely gone, but I can tell you that the appearance after application is quite noticeable! I actually don't even want to apply my usual BB cream because I feel that my skin has a magical protective barrier on it. Making me feel ready and confident to start my day.
Main Ingredients
Hyaluronic Acid attracts water to the skin and minimizes skin's water loss.
Anti oxidant blend of white, red and green tea combined with grape seed, goji berry and pomegranate, naturalize free radicals to fight signs of premature aging.
Vitamin B5 maximizes hydration to the skin.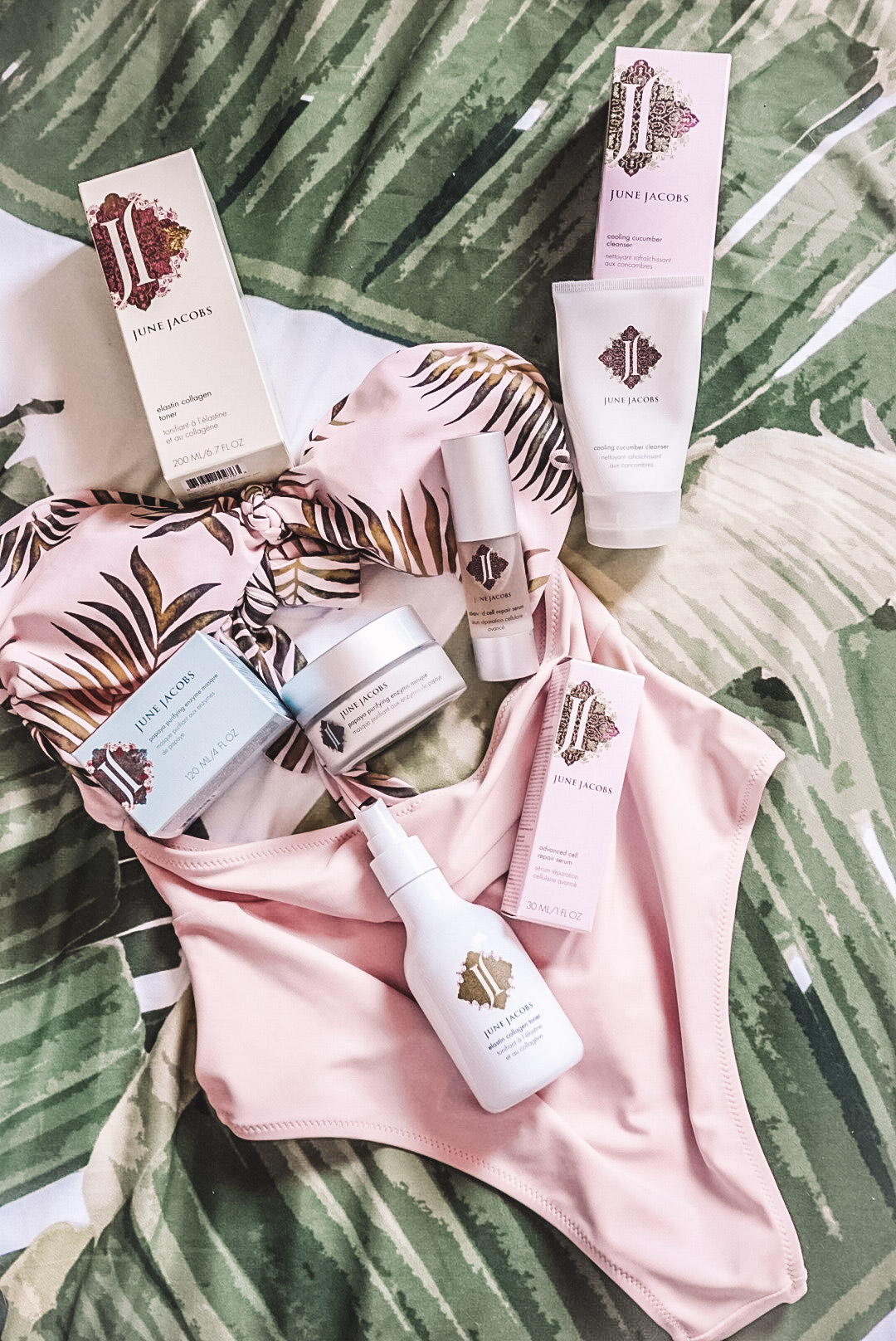 The last June Jacobs product I tested out was the Papaya Purifying Enzyme Masque. Okay, I just have to say it was the most gentle mask that I have ever tried. I loved the thick cooling lotion like texture. You apply it to your face for up to 10 minutes. The white lotion like texture dissolves into your skin and becomes clear, not really sticky. It looks like you may just be a little greasy, but once you apply water, the mask just dissolves off your face, leaving it looking clean and supple. I wanted to use it again the next but, the directions say to use once or twice a week if your skin reacts well to the mask. No need to overdo it!
Main Ingredients
Papaya enzyme, mango, and pineapple enzymes to remove dead surface impurities.
Almond and borage seed oils improve tone and skin elasticity.
There you have it! My complete skin care routine using June Jacob's paraben and preservative free line of skincare. Hope you enjoyed my review and try them out for yourself. Have you already tried any of June Jacobs products? If so let me know in the comments. If not, let me know what your favorite skincare product is right now.
With Love,
Tania
*This is a sponsored post, all opinions of the products are my very own.