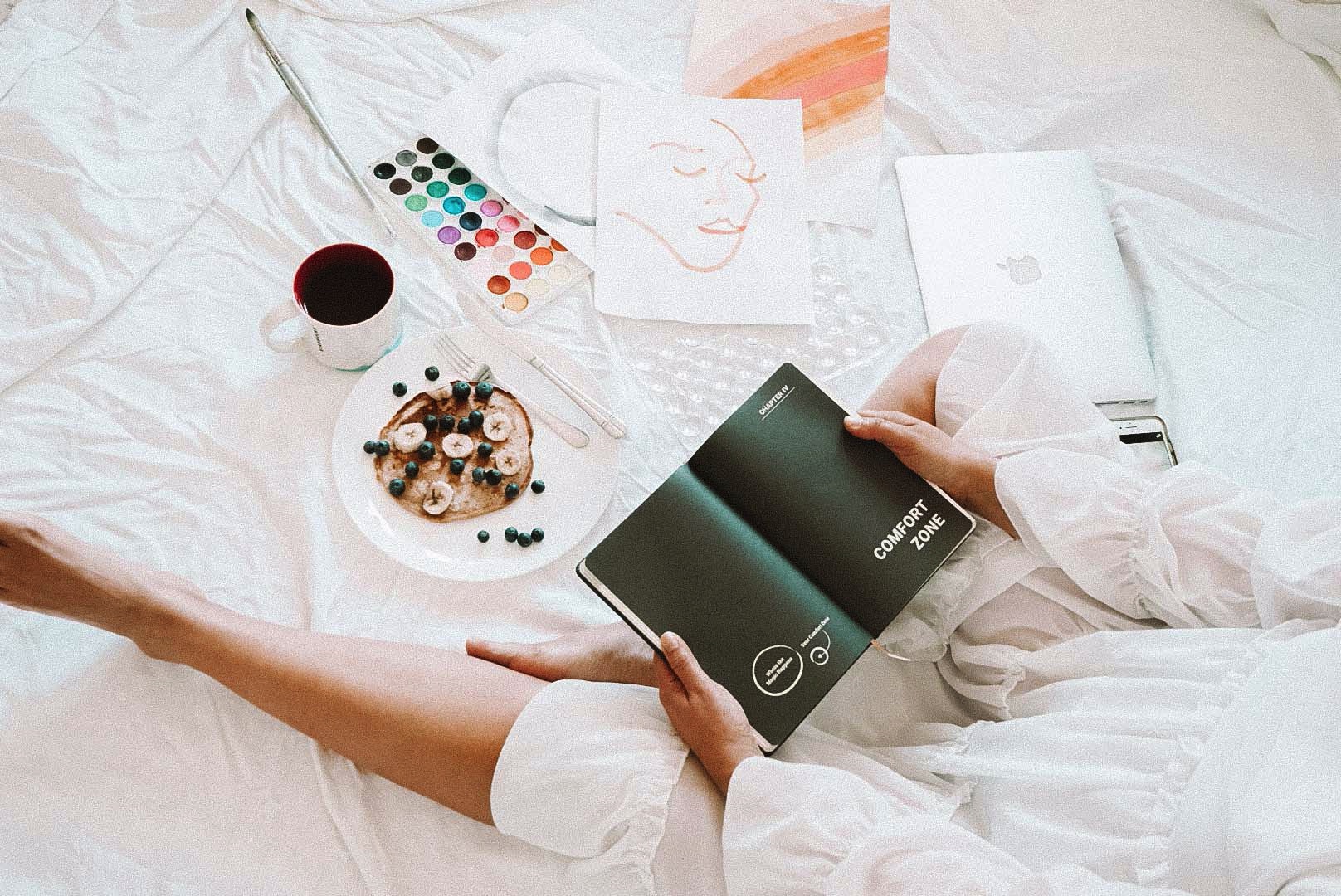 Journaling at home is helping me beat the quarantine blues with my Vertellis Chapters journal! It's helping me stay focused and motivated to live my best life regardless of the circumstances. Being home, not working, and away from friends and family has given me time to reflect on what truly makes me happy. Instead of making this a sad time by thinking of all the things I can't do, like travel or see my friends and family, I'm using it to do all the little things that I can never find the time for. Read on and I'll tell you how!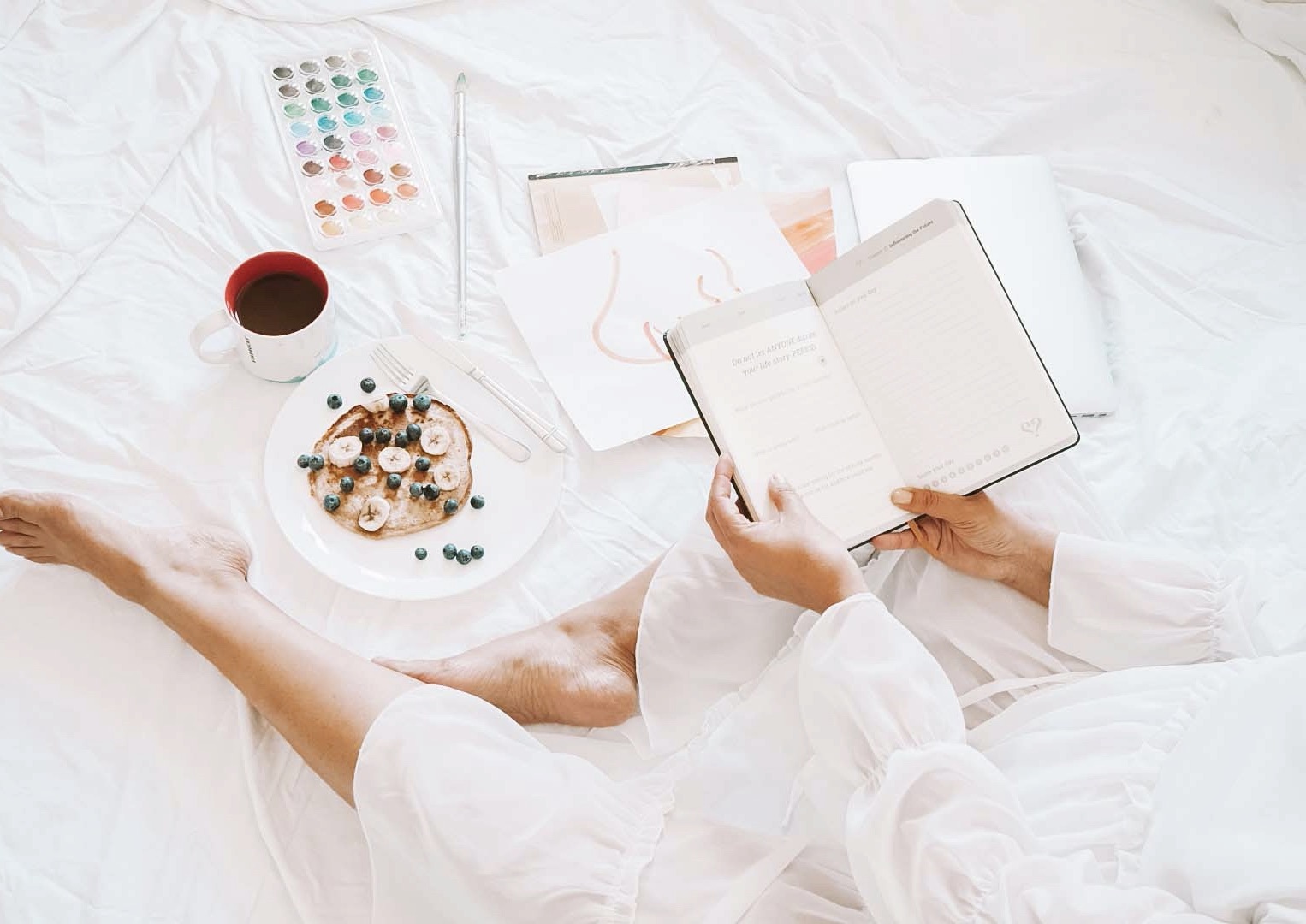 What's inside the journal?
The Vertellis journal combines mindfulness practices with prompts geared towards self reflection. The journal is broken down into small chapters much like a book. Each chapter focuses on a specific topic. Here they are in order:
Influencing Your Luck
Convictions & Self-Image
Decisions & Energy
Comfort Zone
Positivity
Influencing the Future
Relationship With Yourself And Others
Choose For Yourself
Learning & Inspiring
Tension & Relaxation
Letting Go & Growing
Thinking Dreaming & Doing
End Of The Beginning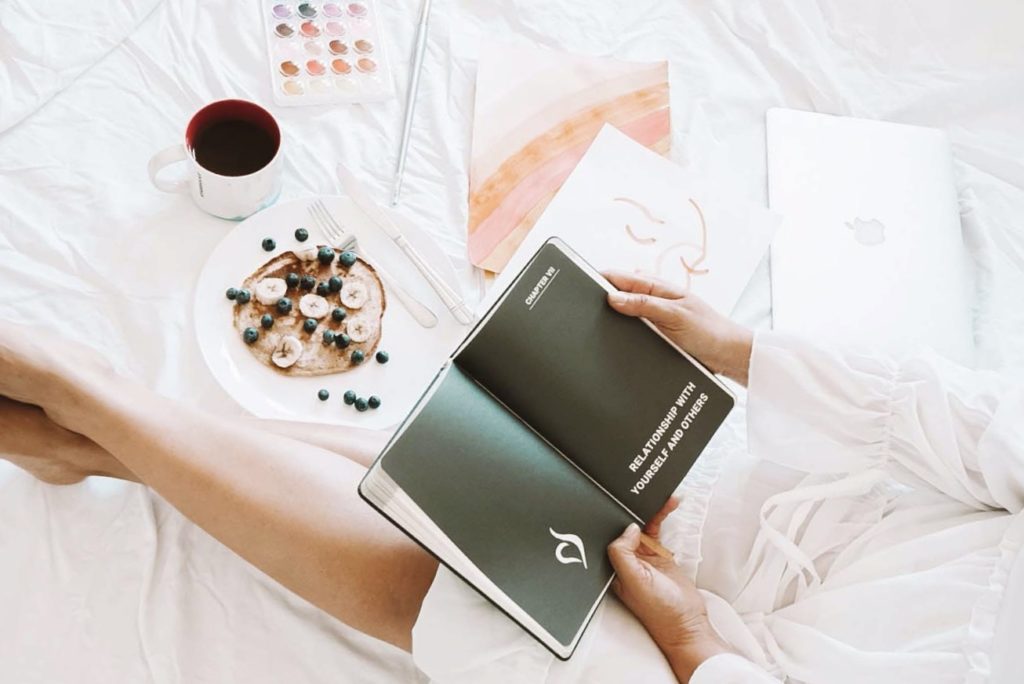 For starters, the journal has wonderful inspirational quotes which helped get my mind thinking. Each chapter asks you what you're grateful for, what's going well, and what's not going well on a daily. There is also a prompt that asks you to think about your actions in a particular situation in your life. At the end of these prompts there is a whole page where you can write about your day. I think this is extremely helpful because it has helped me process my feelings during this time on quarantine.
How It Has Helped Me
Taking in all the news about the pandemic recently has caused me to feel unsure about life in more ways than one. How about you? With the journal I'm putting my life into perspective by staying present. It's stressful having to wear a mask when I go outside in public. Worrying about sanitizing every item I buy at the store, washing all my clothes when I get home, wiping down door knobs, handles, and the list goes on. The hardest part has been not seeing my sister because we do almost everything together. Not seeing friends has been difficult too. Instead of worrying about all these life changes, the journal keeps me motivated on the things I'm doing on a daily. It's also helping me to think of ways on how I can improve on my goals. There is always room for improvement, right? Writing has helped me focus and improve on the things I love. So I have focused my energy on my creative pursuits!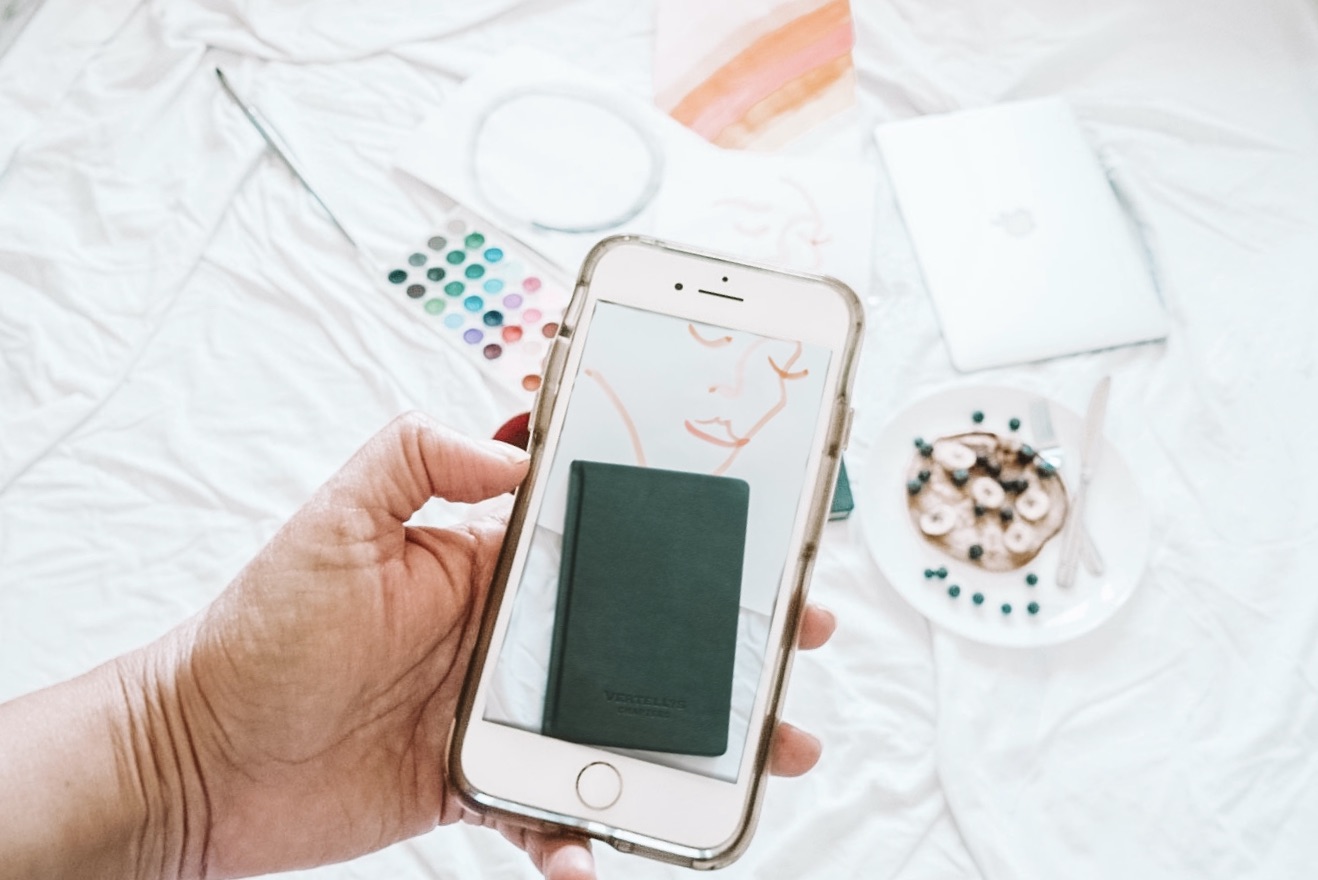 I do many creative things besides writing on the blog. One of my side gigs is as a photographer, and I also create content for brands. There are new things that I have wanted to learn when it comes to photography, and blogging. Since the pandemic I completed a blogging course(here and here) to improve the blog on the technical end. Hopefully my efforts in doing so will start to show! I have learned so many new things in Photoshop that I had wanted to try for a long time. Last but not least I started painting again with water colors and acrylics. I want to fill my home with things I love, and art is one of them.
The Process
With the Vertellis journal I was able to process my day and talk about what I had learned and accomplished. Using the writing prompts made me feel like I had some type of control over my well-being. When I heard people complain about how horrible this social distancing thing was, I listened but did not get consumed by all the negative thinking. Instead I focused on my daily tasks and the activities I was making progress on. The journal is helping me stay in the present moment and beat the quarantine blues!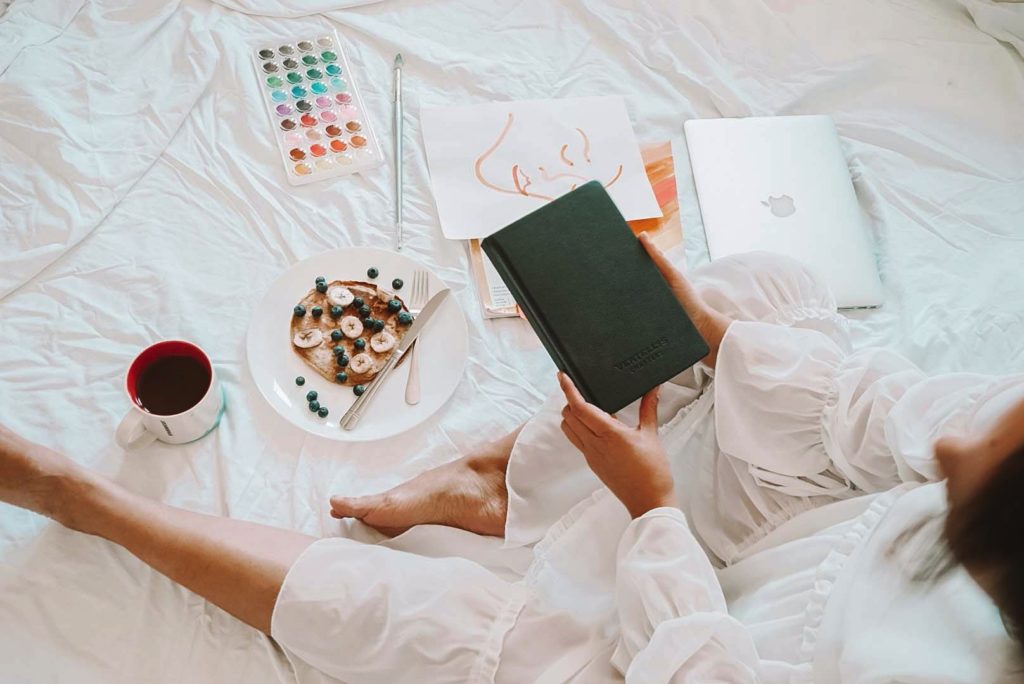 I'm happy to have discovered Vertellis Chapters because it has truly motivated me to start focusing on my goals in a more structured way. Writing in the journal has also helped me mentally get through this pandemic in an emotionally healthy way. I'm able to recognizing all the possibilities I still have to grow, and learn. I recognize that I can still make a positive impact in my life. Thank you Vertillies Chapters!
The best part is that you can too! My friends at Vertellis Chapters are giving all my readers a discount!
Discount For you
You can get 15% Off your order at Vertellis.com
Hope you find this post helpful in some way. I will keep sharing with you as I find new and creative ways to live a happier healthier life!
Much Love Always,
Tania
*Thanks to Vertellis Chapters for sponsoring this post. As always, all thoughts and opinions are my very own.